Selection of the right color, self-expression, and texture are necessary tools that transform your room into a captivating heaven. Once you use our selection of accent wall color with paint, then you will be directed on a path that will install personality, depth, and visual interest in your room. Our collection of DIY ideas will help you revamp your room seamlessly. All of our mentioned ideas are affordable, and hence they can provide a pathway to change the decor of your room and reflect your style and personality.
As a beginner or a seasoned DIY specialist, our main motive in providing your different accent styles is to allow you to create a custom look for your room. Selection of the right color, self-expression, and texture are necessary tools that need to be taken care of.
In this article, we have curated a list of 24 DIY accent walls with paint that will transform your arena room into an absolutely stunning piece of art.
1. Stripe Accent Wall Idea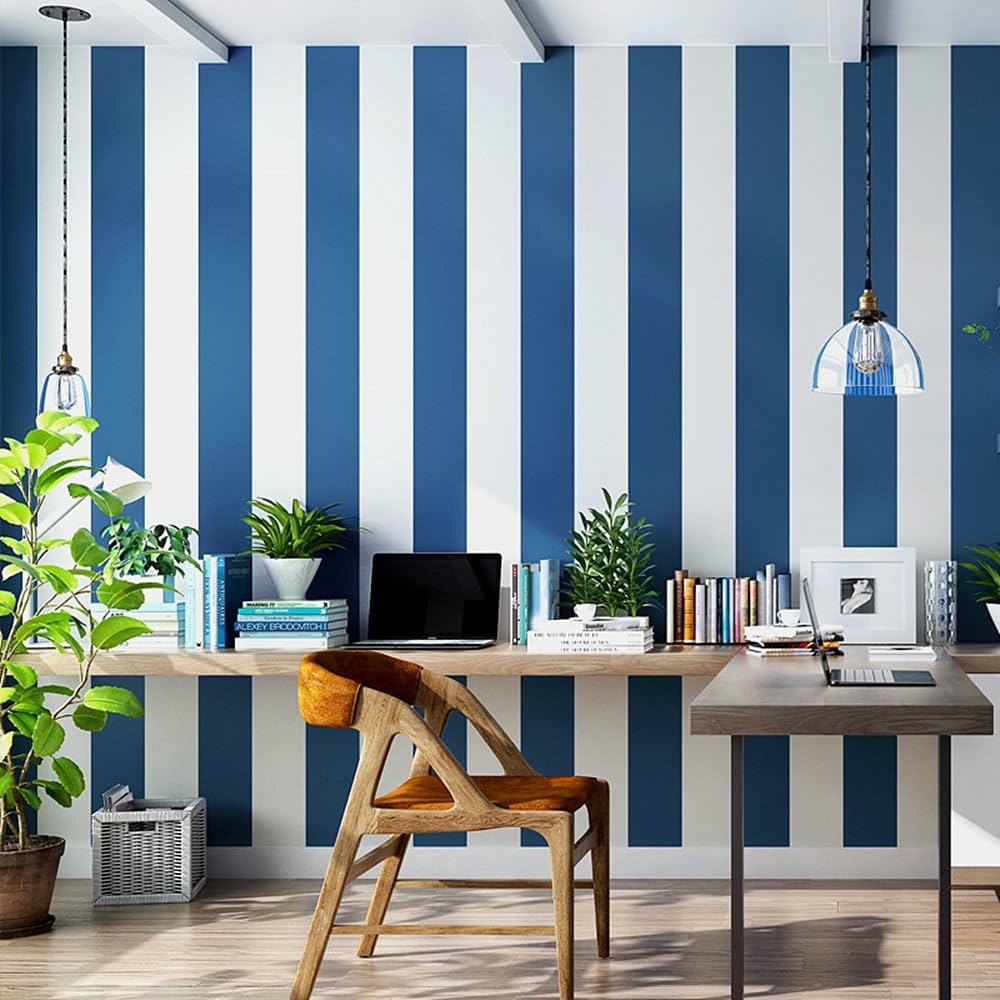 Color your walls with multiple stripes that go horizontal, vertical, or diagonal. Once you use stripes to your advantage, you will see how easily you can achieve the " larger room effect," which will make your room appear larger, bold, and beautiful. Make sure you follow the color selection present in this picture to create a stunning visual.
2. The Stencil Accent Wall Idea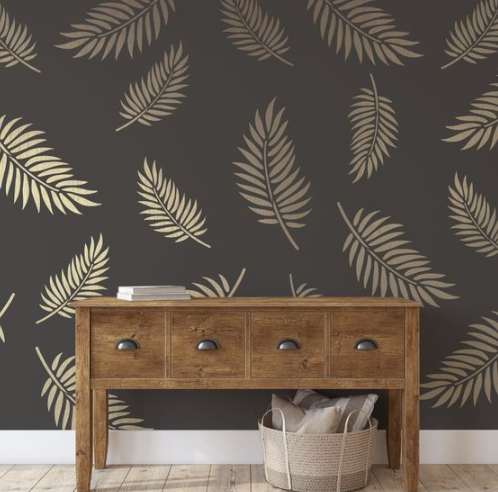 60 % of the world's population uses stencils to create creative patterns in their accent wall. Plat with abstract shapes, Moroccan-inspired themes, and floral motifs, which will make your room the center of attraction. Look how the maker of this theme has used only single wood furniture and a storage box to create a captivating visual.
3. Shimmer Accent Wall Idea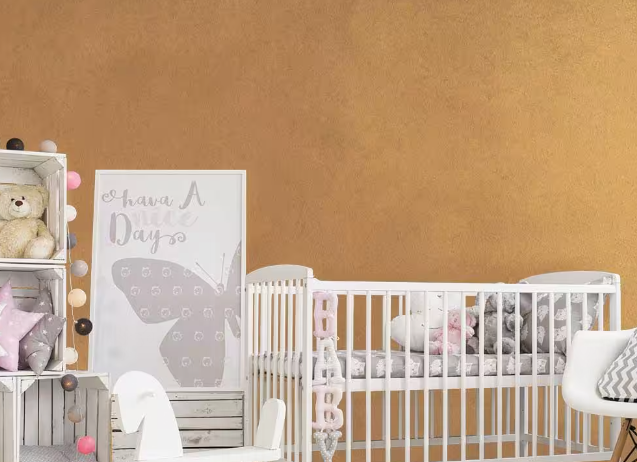 If you choose a metallic color to decorate your accent wall, then you are creating an environment of beauty and elegance. Make sure your metallic colors revolve around bronze, copper, silver, and gold to make your room look beautiful and achieve the shimmer effect. A well-decorated wall like this would be a reason would make your guests praise your interior designing skills.
4. Tranquil Accent Wall Idea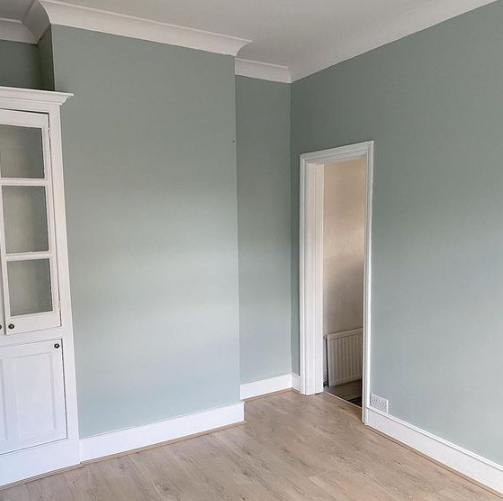 When you select colors such as brown, blue, green, and maroon, then you create an ambiance of calmness and peace. Experimenting with such colors will help you achieve the tranquil effect that would make your room a place for relaxation. Any observer will feel peace when they are inside your room and will appreciate your taste and creativity.
5. Kids Accent Wall Idea
the kids can draw, write, and erase according to their convenience. The furniture should complement the wall to create a room that has a welcoming vibe. Your kids will have their dream room when this setting is incorporated.
6. Sleep Accent Wall Idea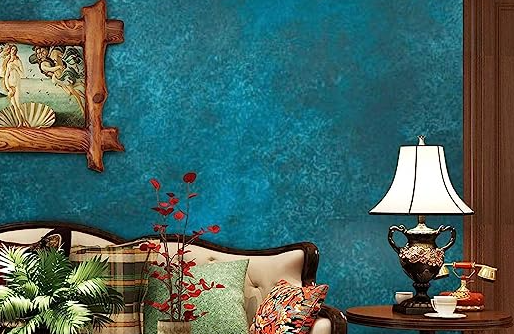 After working hard for a day, your room is the only space that gives you peace and rest. Once you add whimsical color to your accent wall, your sleep level will get escalated. You will have a deep sleep, and your dreams will be filled with imagination and thrill. A well-decorated wall idea like this creates a peaceful and tranquil effect.
7. Inviting Accent Wall Idea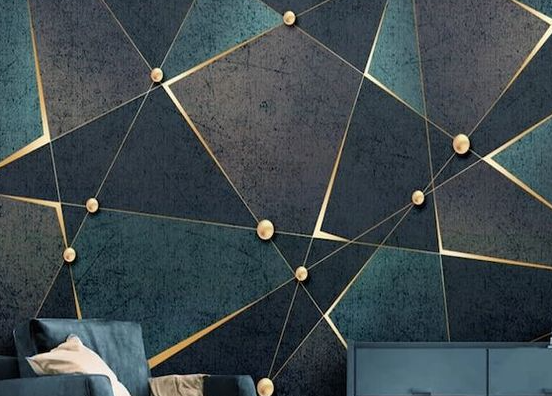 In order to create this accent wall with paint, you need techniques like sponge painting, rag rolling, and texture creation to your advantage. Once you are done, see the magic that happens afterward. The cozy and peaceful atmosphere that you will witness is worth every penny. Hence a well-decorated wall idea like this is always worth the investment.
8. African Accent Wall Idea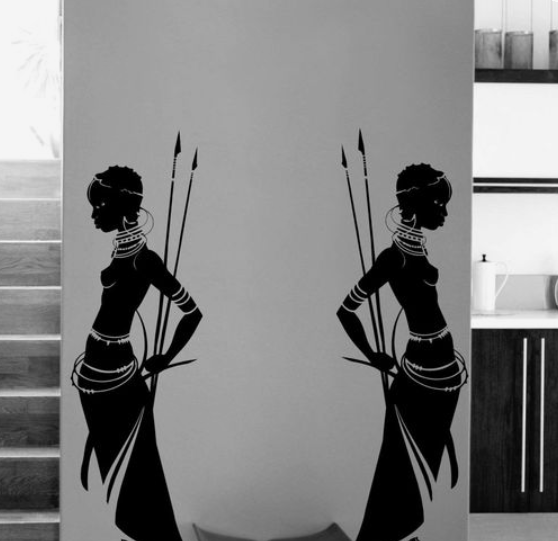 This accent wall with paint can be created with the help of tribal colors that represent African background. Make sure that your accent wall is designed with geometric patterns that depict the Native afro american theme. Selecting a suitable background color to compliment the art is key here. Give your guest an unforgettable experience with this setting.
9. Distressed Accent Wall Paint Idea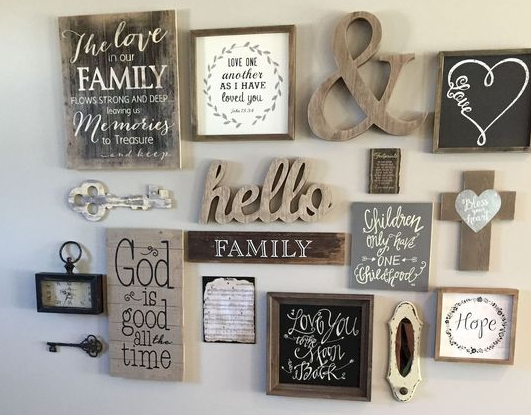 If you want your room to have a rustic charm, then using this idea would be the best fit for you. This can be incorporated when light sand colors are used to make your room pop. This vintage-themed idea looks incredibly beautiful with a proper finish. A well-decorated accent wall idea like this makes your room appear sophisticated and elegant.
10. 70s Accent Wall Idea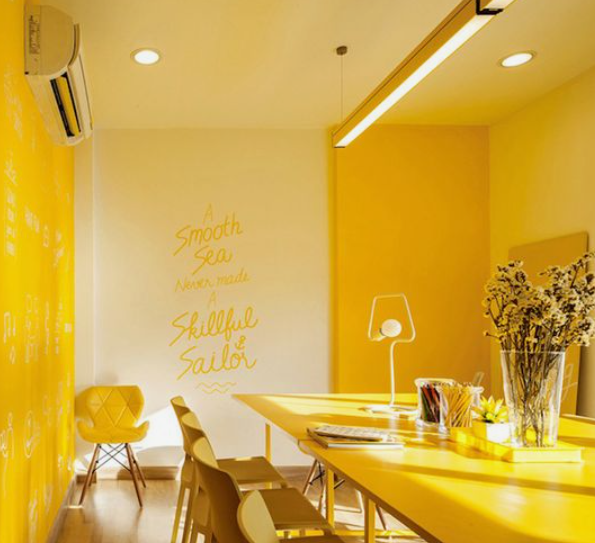 When you think of the 70s, then what is the first color that comes to your mind? If it's bright orange, green or yellow, then you are on the right track. Once you incorporate this design into your room, the retro vibe that you would have created will be the center of attraction and will portray your style and taste in front of your guests.
11. Brick Accent Wall Idea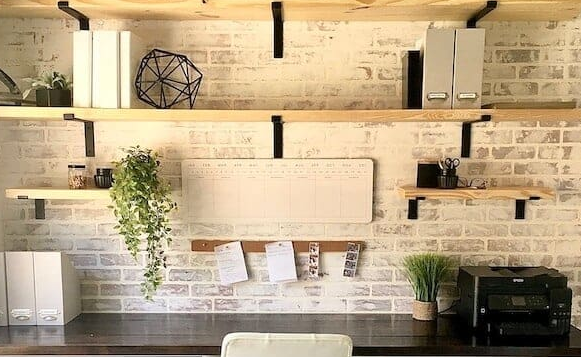 This farmhouse-inspired theme is enough to turn any observer's eye and make them appreciate your creativity. The furniture selection should complement the wall, and it should have hanging organizers, as shown in the picture. A well-decorated theme like this will transform your room into a stunning visual.
12. Vegetation Accent Wall Paint Idea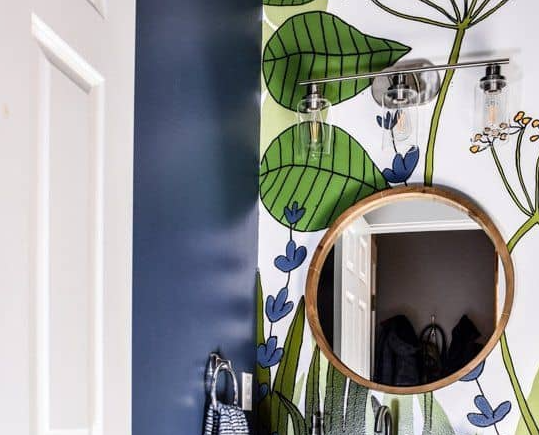 If you are deeply connected with nature, then personalization is your best fit. In order to incorrupt this idea, make sure that you are able to create some botanical murals that will give your wall a stunning touch. The maker of this design has installed a circular mirror to create a stunning visual. Make sure you follow this design to create an exact replica.
13. Backdrop Accent Wall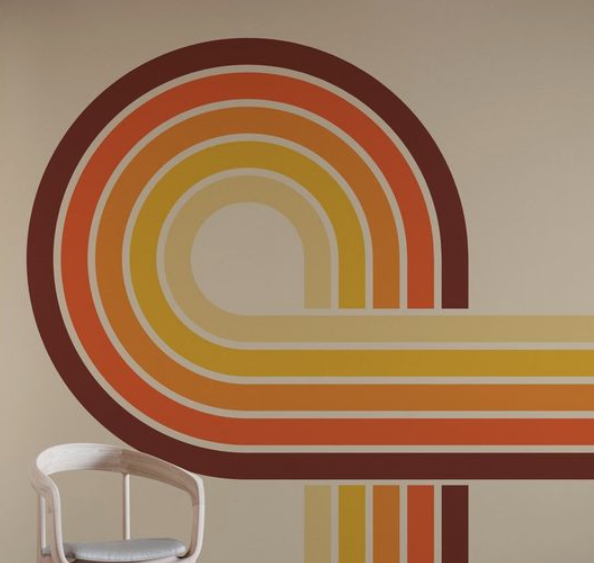 Backdrops walls are necessary if you are a content creator. When you have an accent wall that has a backdrop color that depicts class and sophistication, then your subscribers will get comfort watching your room through your videos. Take a look at this picture of how the colors have been painted on the wall; make sure you use the same color to make your room appear bright and welcoming.
14. The Fun Accent Wall Idea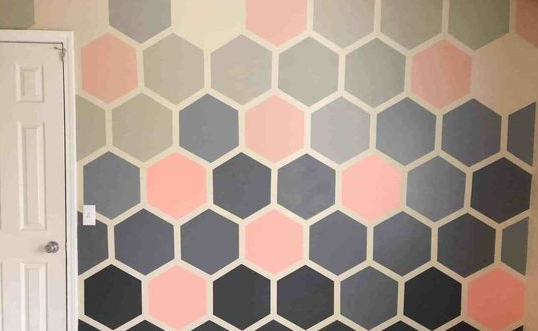 This idea has an easy learning curve and a simple installation process. All you need to do is use the painter's paint and tape to create a geometric look. Look at this beautiful wall. The next step would be selecting proper furniture and accessories like curtains and organizers to complete the look. A well-decorated accent wall idea makes your room look sophisticated and stunning.
15. The Faux Concrete Accent Wall Idea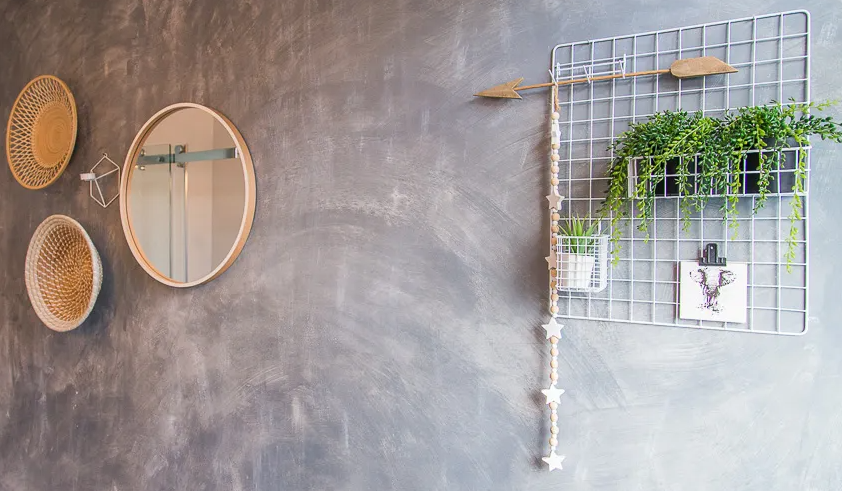 A well-decorated accent wall gets completed when you use suitable furniture and accessories to complete the look. A prime example can be seen in this picture. This setting on your accent wall creates an eclectic atmosphere for your guests and creates a pathway for conversation. So make sure that you complement your accent wall with the right selection of furniture.
16. Soft Pink Accent Wall Idea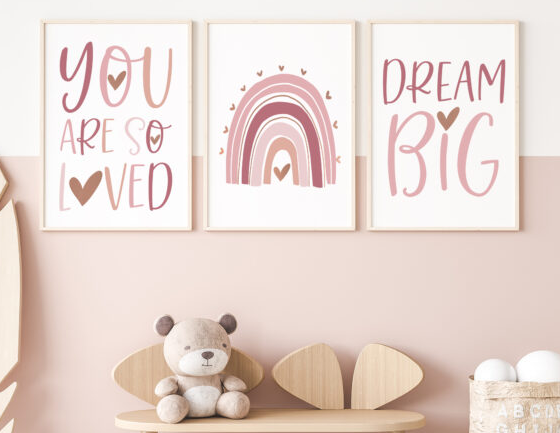 This setting can be achieved with the help of pink paint. All you have to do is use soft shades of pink to create a fun vibe. Make sure you add a painting and complement it with suitable furniture to complete the look and make the room appear bigger and brighter. This setting can be achieved with the help of pink paint.
17. Denim Accent Wall Idea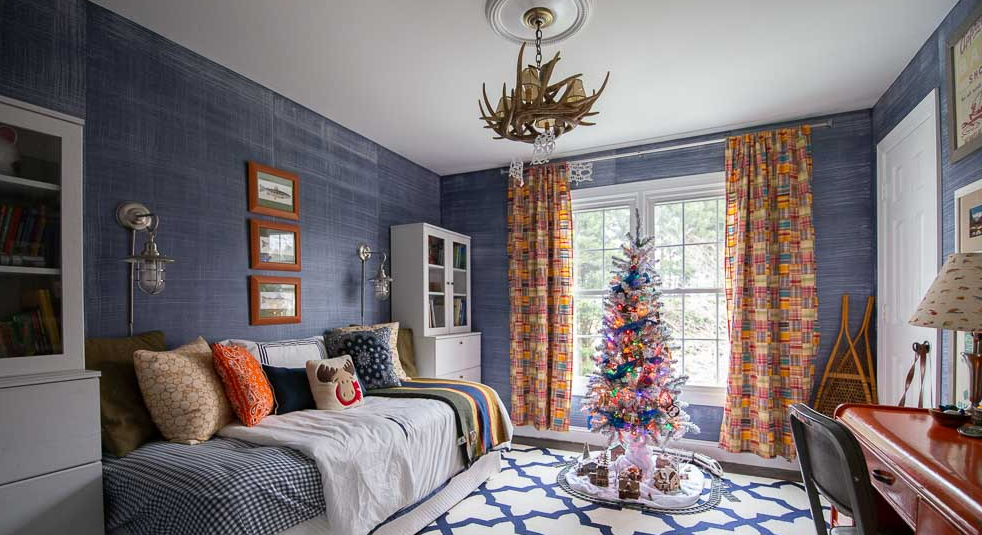 The key is to make the best flooring. Once you make select the denim color for your accent wall, it's very important that you choose suitable flooring, as shown in the picture. Once done, add complimentary furniture and accessories to complete the look and develop a stunning visual for your child. Choose this setting to create the dream room for your kids.
18. Modern Accent Wall Idea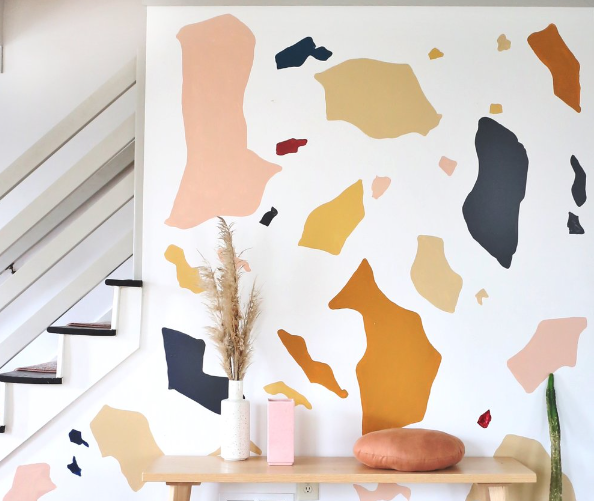 Modern art has been popular among creators who want creativity to speak for them. This theme can be achieved with the help of modern art on your accent wall. Once done, make sure that you add neutral-colored furniture and accessories to give it a seamless finish. This will make your room appear as a creative heaven.
19. Personalized Accent Wall Idea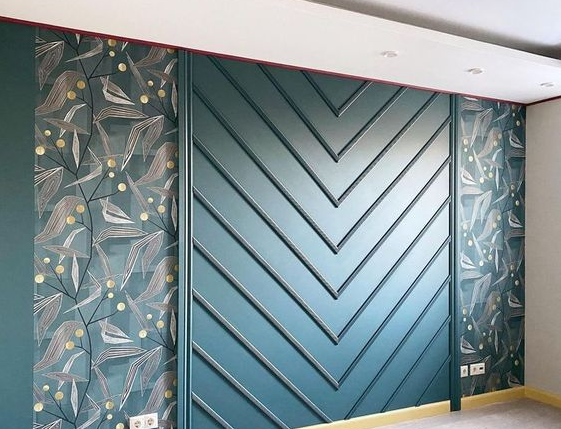 Take a look at this picture and see what the creator has done. If you analyze carefully, you will begin to notice the punchy color the designer has used to appear to make their room a statement piece. Once done, make sure that accessories like the curtains and rugs complement the punchy color that you have created on the walls.
20. Kitchen Sponge Accent Wall Idea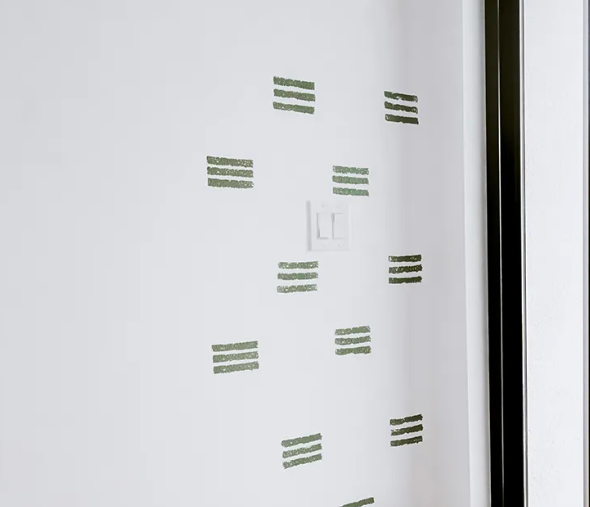 Creating this wall design has a simple learning curve. All you need to do is take a kitchen sponge from the kitchen and use it to stamp on the walls. The end product can be seen in this picture; it looks absolutely amazing. Make sure you connect with an interior decorator if you are unable to do it alone. This setting is the definition of uniqueness.
21. Brushstroke Accent Wall Idea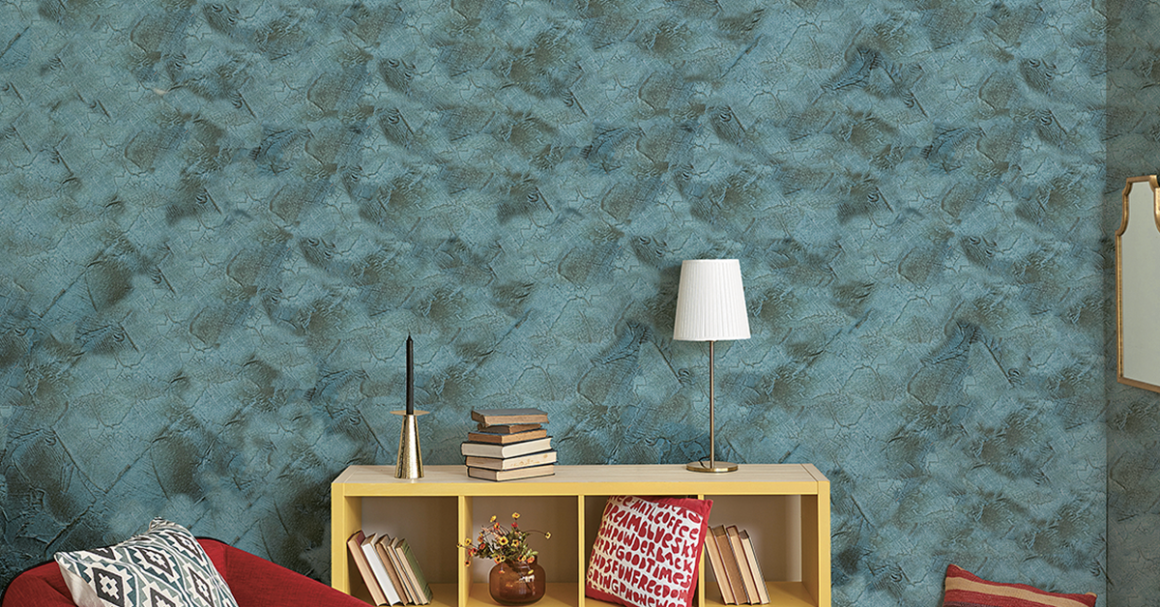 This idea is hard to create as you need to be very careful with the brushstrokes. It's recommended that you take help from an interior designer to re-create this idea. This theme makes you think out of the box. This theme portrays that perfection is not necessary as long you are having fun with it. Experiment and customize as you please with this setting.
22.Wallpaper Accent Wall Idea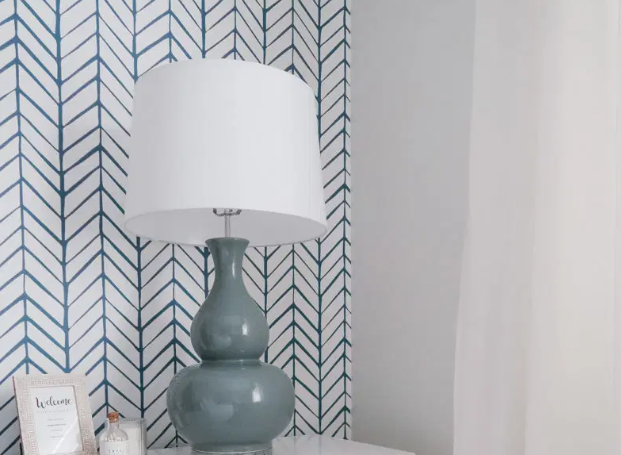 These days choosing a wallpaper for your accent wall can cost you a lot of money. Move forward with this idea only if you have a good budget in your hand. An alternative way can be used to achieve a similar design which can be done by simple painting techniques. This will be easy on your pocket, and you will save a good amount of money.
23. Bold Stripes Accent Wall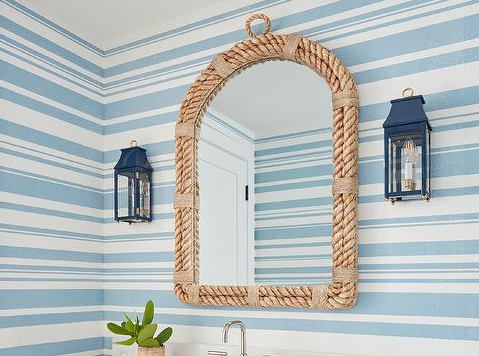 This idea can be achieved by using bold stripes on your accent wall. Take a look at this picture and re-create the design as shown. This will make your room appear brighter, more welcoming, and tidy. This accent wall idea is not only limited to kids' rooms but can use in dining spaces and personal bedrooms.
24.Confetti Accent Wall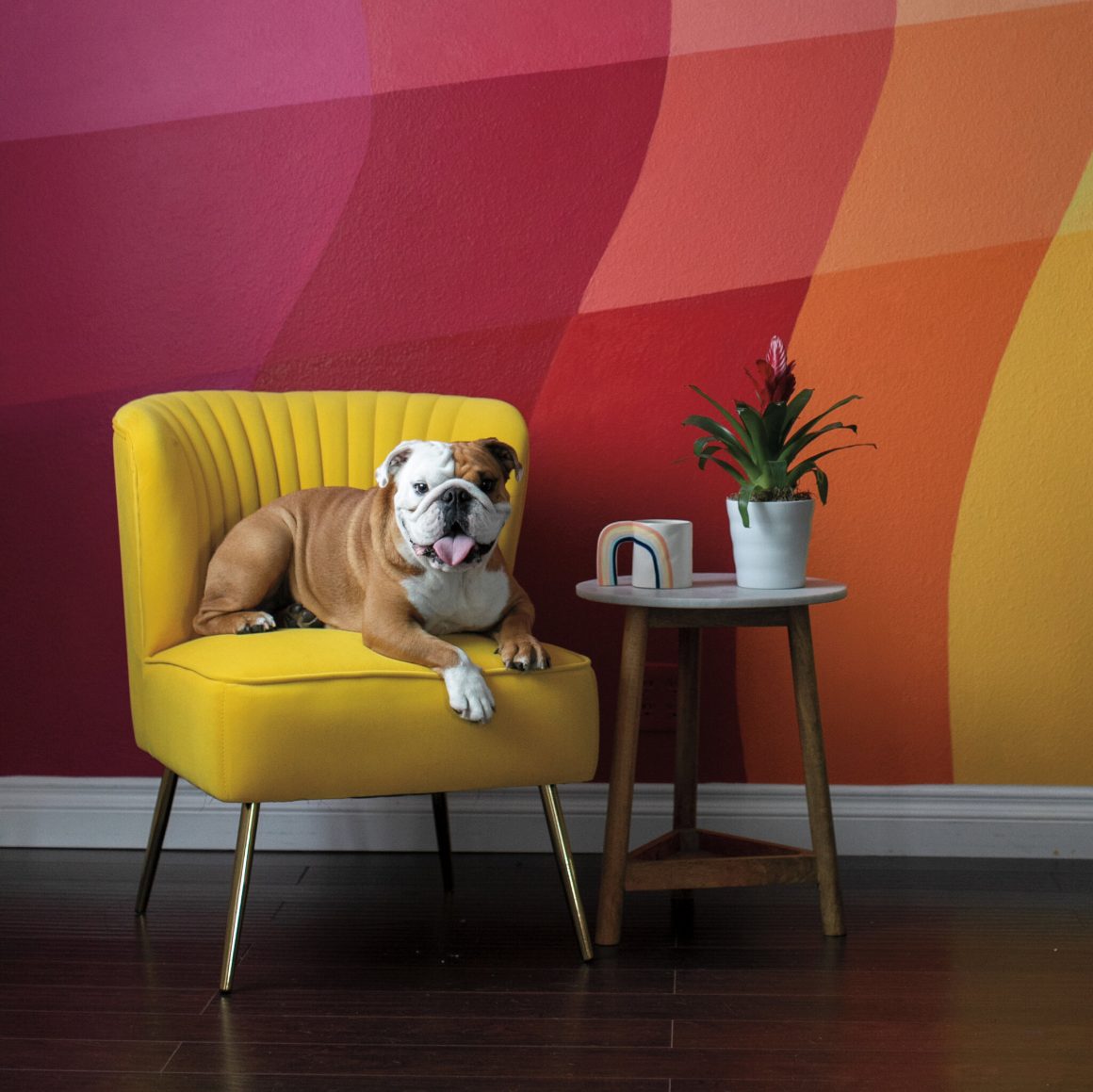 If you are someone that wants to achieve a playful and cheerful atmosphere in your room, then going with a confetti ideais your best fit. Make sure you re-create the design as shown in the picture, as this will make your room look stunning, and you will automatically achieve a cheerful space for your room.
Takeaway
When you use our accent wall ideas with paint, then you create a pathway for self-expression and creativity. These 24 ideas cater to every home as they turn your accent wall into a focal point of attraction. If you are someone who wants to create a bold statement or just keep it minimum with pop colors, our ideas would be a perfect fit for your needs.
When you use the right tools and closely follow all the design structures shown in the pictures, then creating a dream wall for your home is not a challenging task. We have given you ombre effects, geometric patterns, mural design, and stencil artwork to create a design according to your preference. Using these DIY ideas will allow you to express your artistic side and showcase your experiment.
Using our techniques of wall art can help you make your home into a divine space of style and creativity.
Frequently Asked Questions
Is it Possible to Create the Right Accent Color for My Room?
Yes, Absolutely, but It Depends on Your Personal Preferences. Look Around Your Room and Decide What Want Mood You Want to Create. Once the Mood Is Selected, the Next Step Would Be Selecting Furniture and Accessories that Would Complement Your Accent Wall Color.
Can I Have an Accent Color for Small Room?
Accent wall colors are not limited to large spaces. This means they can be used in small rooms to make them appear larger. Homeowners with limited space use an accent color to create depth and dimension. Choose stripes to create an illusion of height, or choose confetti to create a cheerful atmosphere.
Do I Need Tools to Create Accent Wall Ideas?
All basic supplies would be needed to create accent wall ideas. Now if you are specific in creating brush strokes and kitchen strokes, then you would need professional help like an interior decorator to make it come to reality. Other than that, the basic supplies are available in any store, which can be used to start a project.