Looking for inspiration for your next paint endeavor? Blue Gray is one of the most popular colors in interior design right now owing to its versatility and ability to blend with a huge range of colors.
Blue-gray color is basically a blue color with gray undertones in it. The color is quite calming and sophisticated. This color is known to exude elegance and a tranquil charm which makes it a perfect choice for contemporary homes.
If you are still unsure about choosing this color, read on to learn more about various shades of blue-green ranging from light greyish blue to dark blue-gray color and get to know why it should be the number one choice for your next paint adventure.
1. Blue Gray Range of Paint Colors by Farrow and Ball
Farrow and Ball is a renowned name in the paint industry that is famous for its luxurious and unique paints. Here are some of the blue-gray paint colors by Farrow and Ball:
Farrow and Ball Hague Blue 30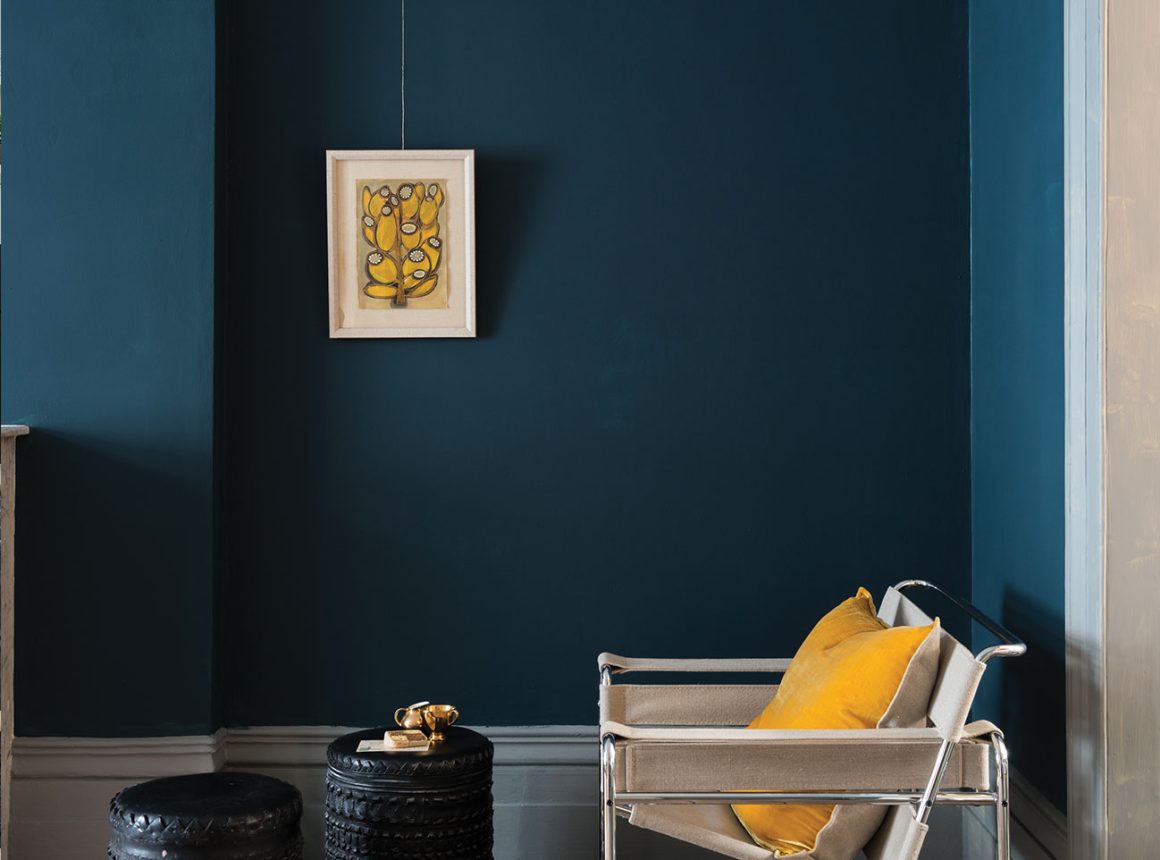 While choosing a particular color, you should always use a few samples to check how it looks in your interior. Hague Blue 30 by Farrow and Ball is a strong blue color that is a stunning and versatile choice for your interior.
If you are wondering what describes a moody color, you should understand that a moody color is one that has a rich tone and evokes a particular atmosphere or mood. When it comes to choosing a moody color, this tone sits at the top of the list. This tone can create a dramatic effect and appears quite sophisticated. It is a brilliant tone that evokes a sense of mystery and depth.
The beauty of Hague Blue 30 is that it is quite a mysterious color that changes its tone depending on the lighting, complementary colors, and the atmosphere it is used in.
Farrow and Ball Railings 31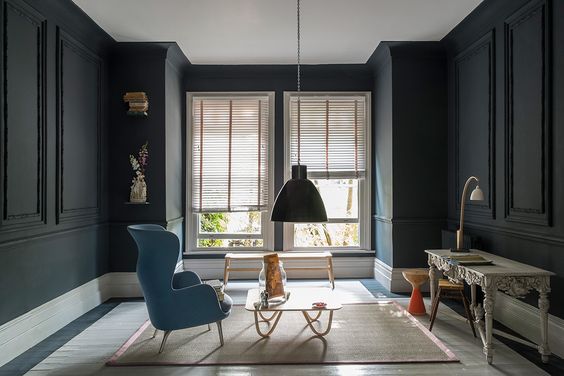 Yet another popular shade of blue or, as Farrow and Ball describe it, "More blue than black." Railings 31 is known for its deep dark gray color with blue undertones. If you are looking to add a touch of luxury to your interior, this should be at the top of your list. Its rich and velvety appearance is perfect for creating a sense of depth and drama in your interior.
It works beautifully with staircases and front doors. Railings can often appear black; however, when rightly paired with teal or other subtle undertones, their true beauty can be really appreciated. It evokes a sense of refinement and goes beautifully with soft neutrals as well as vibrant accents.
This intense tone works exceptionally well in contemporary settings but can also work well in traditional settings if used cautiously.
2. Farrow and Ball Blue Gray 91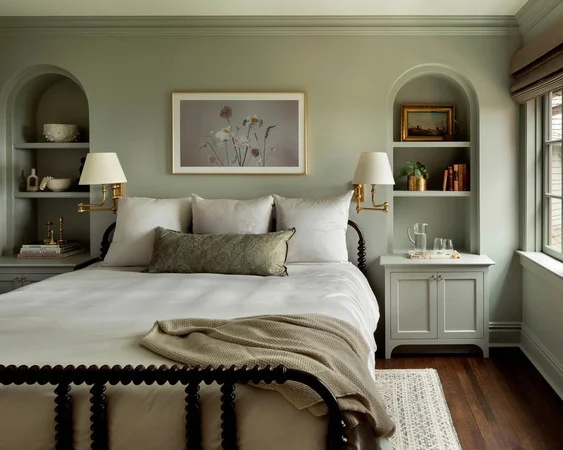 Farrow and Ball Blue Gray 91 is known for creating a cool and relaxing environment. It is the perfect blend of blue and gray, which gives out a soft and calming vibe. The USP of this color is that it can gently shift between blue and gray tones depending on the sunlight and time during the day.
In certain lighting conditions, it can give out a subtle muted look evoking a sense of serenity and calm. On the other hand, it can totally transform itself into a more prominent blue undertone to give out more warmth. It creates a velvety effect that imparts a more rich appearance to darker colors and creates a wonderful contrast when paired with white.
Blue Gray 91 is the perfect choice for Bedroom paint, as it creates a soft and calming atmosphere conducive to peace and relaxation.
2. Benjamin Moore's Blue Gray Paints
Benjamin Moore is a widely recognized brand of paints that is known for its extensive color palette. Some of the most popular Blue Gray paint colors by Benjamin Moore are as follows:
Benjamin Moore Beacon Gray 2128-60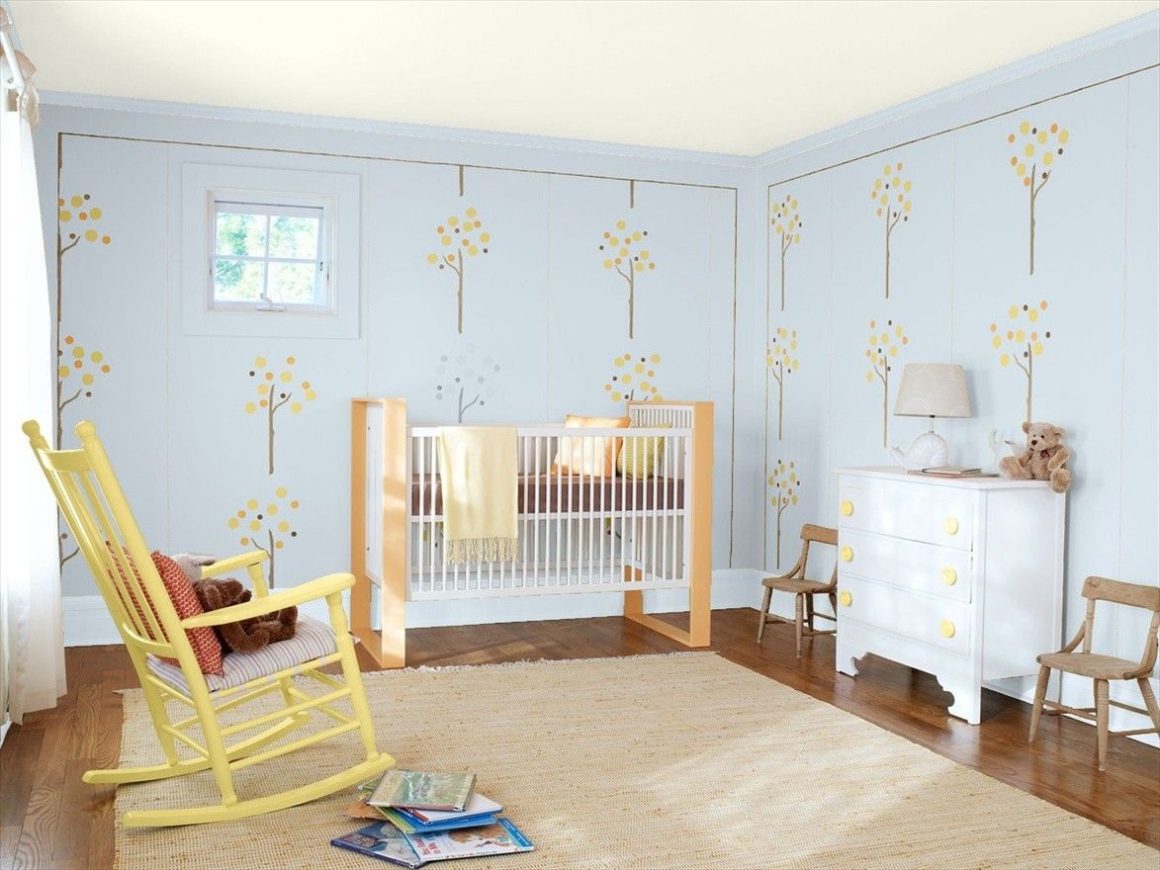 Beautiful, bright, and bold would be the three words to describe this gorgeous color. It can instantly brighten a space without overpowering it. It's a lighter version of gray that can appear gray in low lighting conditions but on a bright sunny day; it can reflect its strong blue undertone.
If you want to have a light greyish-blue tone, Beacon Gray is the perfect paint color for you. Its calming appearance makes the other elements in your room appear more profound. It is perfect for a boy's bedroom, as it can easily transform a space into a playful spot despite offering a calming and sophisticated aura.
New Hope Gray 2130-50 by Benjamin Moore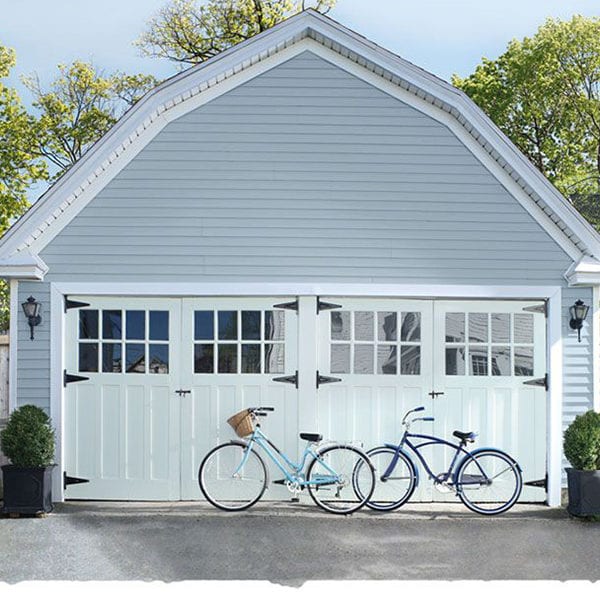 New Hope Gray is neither too gray nor too blue but lies somewhere in between. Benjamin Moore describes this color as " A versatile neutral that combines the tranquil blue of a river with the sleek gray of concrete." It is the perfect balance of both blue and gray, which makes it an ideal choice for dining or living rooms.
It looks its best with ample sunlight. If you want to select a color that is neither too dark nor too light in the blue-gray tone, this should be your number one preference. It's a fresh color that gives out a seaside beach vibe and looks good on the exterior as well as the interior. This paint color can induce calm, freshness, and a breezy atmosphere in your home.
Brewster Gray HC-162 by Benjamin Moore
Brewster Gray is a beautiful classic color by Benjamin Moore that lies more towards a darker tone of gray. Although it may appear more on the darker side, this color is widely used with dark accents that make it appear medium. It can be paired with lighter colors such as white, cream, or beige if you want to use it as a dark accent.
If you are interested in giving your home a timeless classic look more than a contemporary vibe, this works like a charm. This tone of grayish blue appears quite elegant and traditional and is perfect for office space and formal dining rooms. Brewster Gray, apart from having a nice balance of both blue and gray, also carries a hint of green in it. This is quite a welcoming color, and when paired with the right accents this paint could truly enhance your decor.
3. Blue Gray Paint Colors by Sherwin Williams
Sherwin Williams paints are known for their durability and vast range. It is widely famous for its duration home paints which boast of great washability and resistance to fading. A few of the Blye Gray paints by Sherwin Williams are as follows:
SW 9136 Lullaby Blue Gray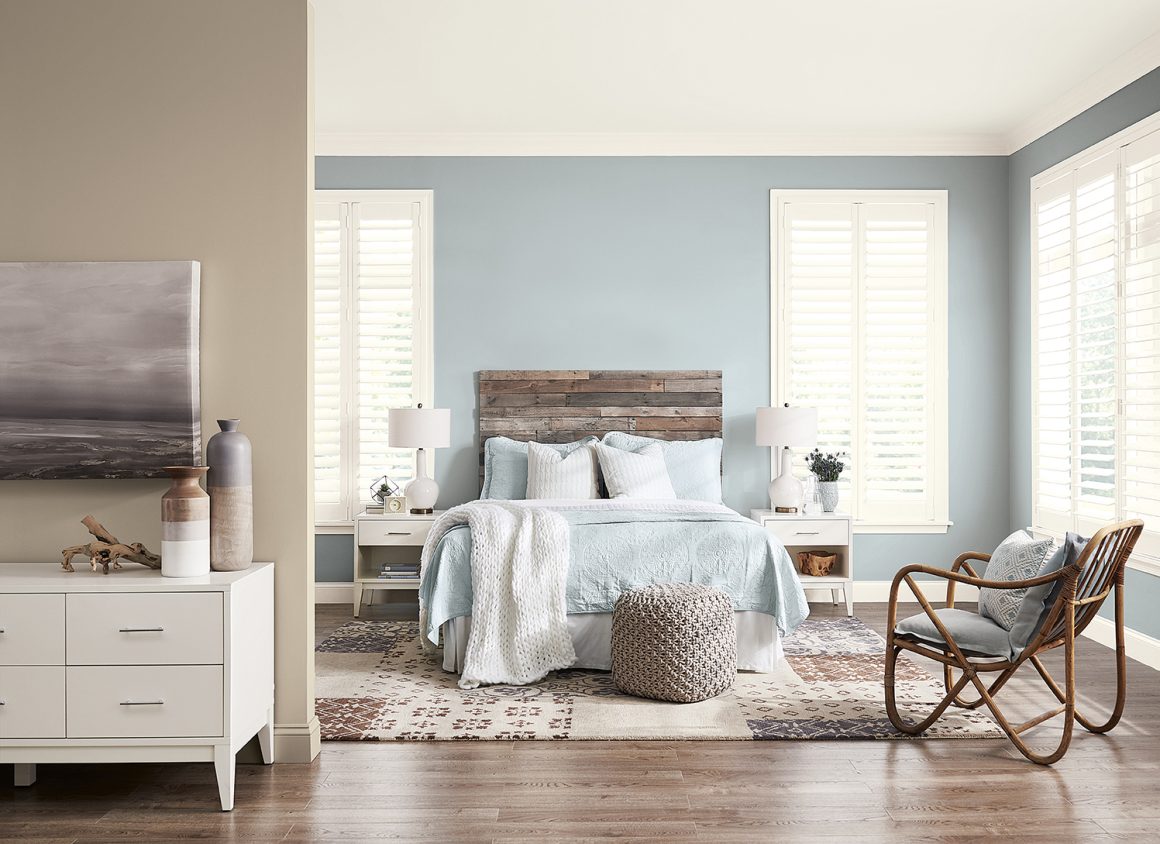 Lullaby Blue Gray is a beautiful light blue color with gray undertones that appears bluer in ample sunlight while taking a gray undercast in dim light. This shade is perfect for inducing relaxation and peace hence works wonderfully for bedrooms.
Whether used as a primary color or as an accent with other colors, this tone can effortlessly complement a huge range of paints. Lullaby Blue Gray is a light greyish blue color that can be used indoors as well as outdoors; however, if you want to focus more on blue than gray, you should use it indoors. It may not be the most elegant color in the lot, but it brings out the ambiance of the bedrooms or living rooms beautifully.
SW 6232 Misty Blue Gray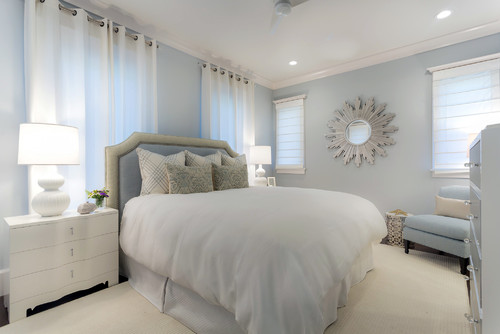 Misty unlike Lullaby, leans more towards gray than blue. Sometimes it's even hard to recognize the blue in it; however, in bright lights, it may appear a little blue. It also has a very calming tone and provides a sense of warmth, which makes it perfect to be used in dining rooms or living rooms. It creates an inviting atmosphere and can easily bring out other elements in your room without overpowering them.
Misty Blue Gray is a very light tone that brings freshness to your interior, and its gray undertone makes it appear cool and refreshing. If you want to enhance its appearance, you can pair it with black accents; it will bring out its beauty even more.
SW 6249 Storm Cloud Blue Gray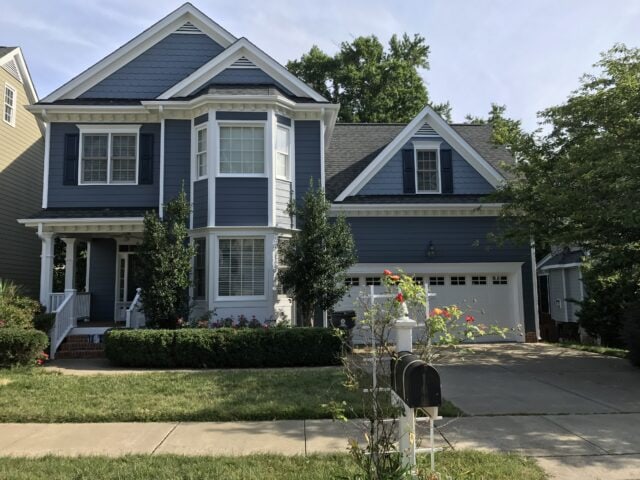 True to its name, this stunning moody blue is one of the finest colors in the Blue-gray range. It's a little darker tone of gray that is perfect for giving a bold touch to your interior. If you want a dark undertone of gray with a hint of sophistication, this color would be perfect for you. As Sherwin Williams puts it, "There's a lot of depth in this moody blue-gray."
Storm Cloud Blue Gray works best as an exterior paint. However, it can be easily incorporated into living rooms, bedrooms, and even in office spaces. It is the color of sophistication and curiosity and makes the place appear more chic and vibrant. So, if you are looking for a color that stands out and exuberates the class, you should definitely choose this color.
4. Blue Gray Paint Colors by Behr
Behr is yet another trusted brand in the paint industry. It has a vast range of colors and also has a few eco-friendly options. Some of the finest Blue Gray Paints by Behr are as follows:
Norwester Behr Blue Gray Paint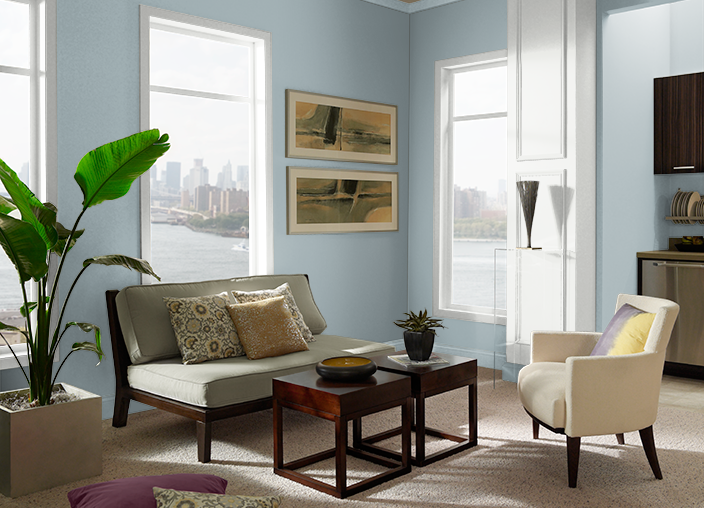 Norwester N470-4 Blue Gray paint is a tone that lies somewhere between the light and dark tones. It is a medium tone that looks great on walls. Apart from having a bit of Blue and gray, it also possesses a nice hint of green in it.
This color has a great natural appeal to it, and its medium tone makes it easy to be paired with both dark and light accents. Norwester gives out a classic yet contemporary vibe and looks great in both kinds of interiors. It is a subtle greyish blue that can be easily used to bring out the ambiance indoors, such as in living rooms or drawing rooms, and also works perfectly fine as exterior paint. It looks quite charming when it is used in a room with ample light provisions.
Norwegian Behr Blue Gray Paint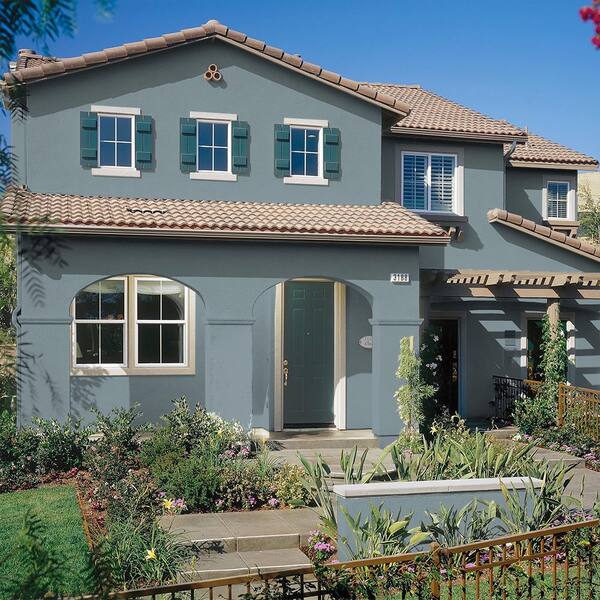 Norwegian N470-5 lies on the darker side of the Blue Gray Paint category. It's a deep shade of blue-gray that appears quite sophisticated and elegant. The rich shade of gray provides it with a unique look that is unforgettable. It works perfectly for living rooms, dining rooms, and in formal settings.
This tone works quite well for creating a bold statement due to its crisp, deep, and classy look. It is a timeless paint that can go with various decor styles. It also gives your home a coastal vibe. So, if you want to add a bit of drama to your home decor, you can truly customize it to give a coastal look to your room with this paint. Since it is a dark color, it also makes your spaces appear smaller or confined; you can use this quality to your own interest for making the areas you would like to have a bit of a compact look.
Double-Click Behr Blue Gray Paint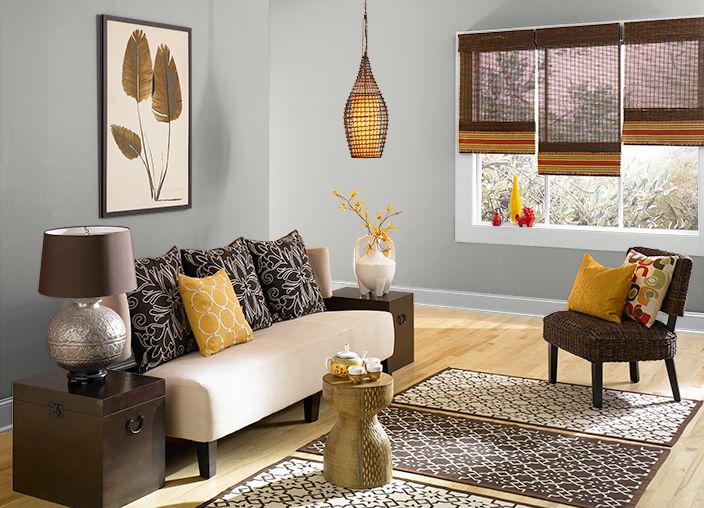 Double-click N530-2, which is a fairly lighter version of Blue Gray, is a widely popular shade of moody blues trending these days. It is a fresh and calming undertone of blue with a hint of gray in it. This light greyish-blue paint is known to reflect a good amount of light. Hence it is perfect for rooms with open doors and which have provisions for letting in a lot of sunlight.
It will look great with darker accents, so consider pairing it with dark wood furniture and dark curtains. It is a beautiful neutral color that gives out a cool beach vibe. Double Click also makes for a cozy and relaxing environment. On a warm summer evening, it can be a great spot to entertain family and friends, so it is perfect for living and dining rooms. However, don't hesitate to incorporate it in any other room, as it can bring out the ambiance of other rooms fairly well.
If you are having trouble choosing a particular paint for your home, use a peel-and-stick sample which you can test on your walls, and you will easily get to know how it will appear on your wall. It is the cheapest and quickest way to test out a particular color without spending a ton of money.
Conclusion
Blue Gray paint color is one of the most sought-after paint colors these days. The reason behind its extreme popularity is that it's a fine balance between cool and warm tones. With this Blue Gray paint, you get the best of both worlds, the relaxing charm of blue and a neutral backdrop of gray.
The light greyish blue is perfect for creating a moody ambiance. It can evoke various moods depending upon the light provisions and the surrounding atmosphere. It is a versatile tone that effortlessly blends with both warm and cool-toned furnishings.
So, if you are looking for a paint color for your home that creates an inviting and sophisticated environment while still coming off as light and calm, the Blue Gray paint color should be on the top of your list.