Picking the right pink color is no less than art. From soft pastel shades to vibrant fuchsias, every shade of pink can set a different mood. With such a great variation in shades comes the trouble of choosing the right shade of pink for your home.
Choosing the right paint is not about blindly choosing a shade but closely analyzing your style, the lighting, and the architectural qualities of your home! The pink paint colors must be chosen depending on personal preference, existing decor, and the accessibility of the paint color. By carefully analyzing these factors, you can pick the pink shade that will upgrade the ambiance of your home.
To help you pick the right shade, we curated a list of best-selling shades of pink paint colors. From delicate pastel shades to bold pink shades, this blog contains the top 24 best pink paint colors in 2023 to embrace your home.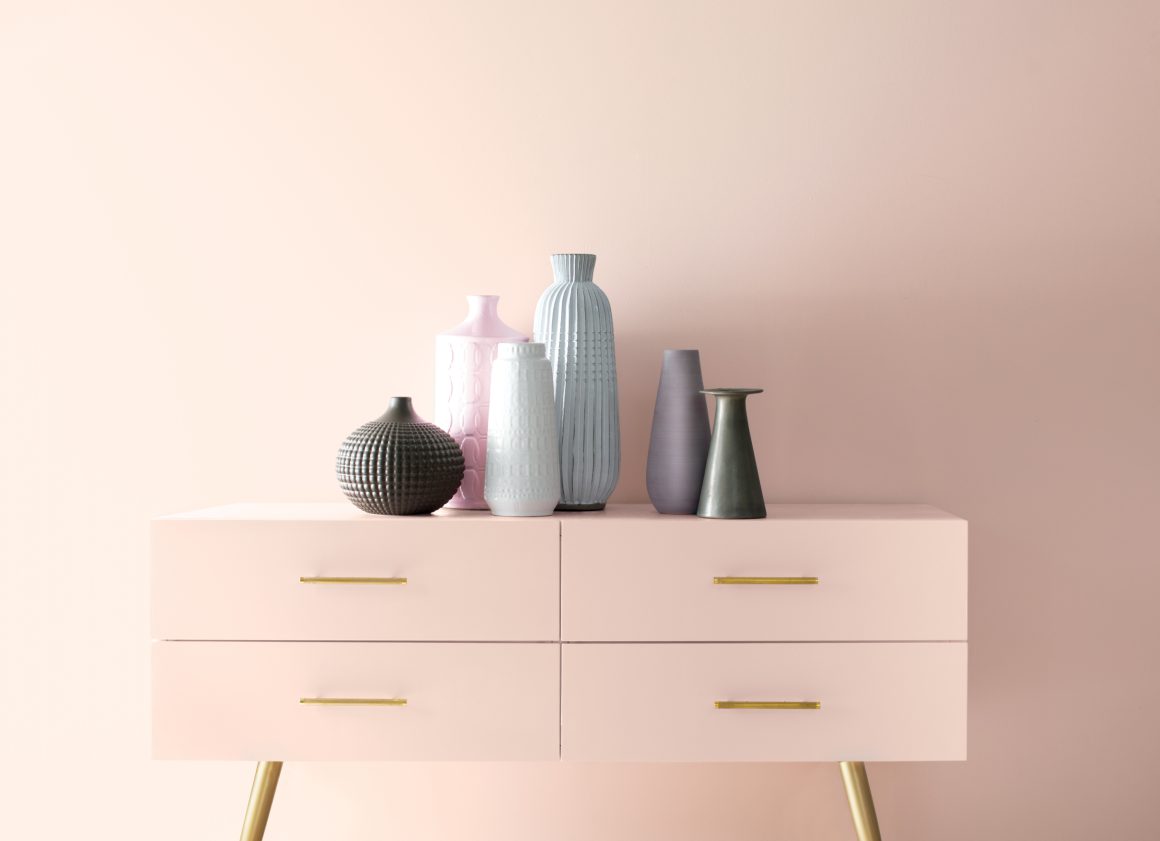 A light and pale pink color, with an undertone of peach, is a calm and refreshing paint color. The subtle shade of color creates an exquisite atmosphere. If you want your space to stand out, this uplifting shade of pink paint colors is what you need.
One of the best ways to use it is as a neutral backdrop. Alternatively, it is used as an accent color and is flattering as well. This calm pink paint color matches perfectly with house interiors to create a soothing atmosphere. This pink paint will adorn any interior space, be it your living room, bedroom, or your kid's nursery.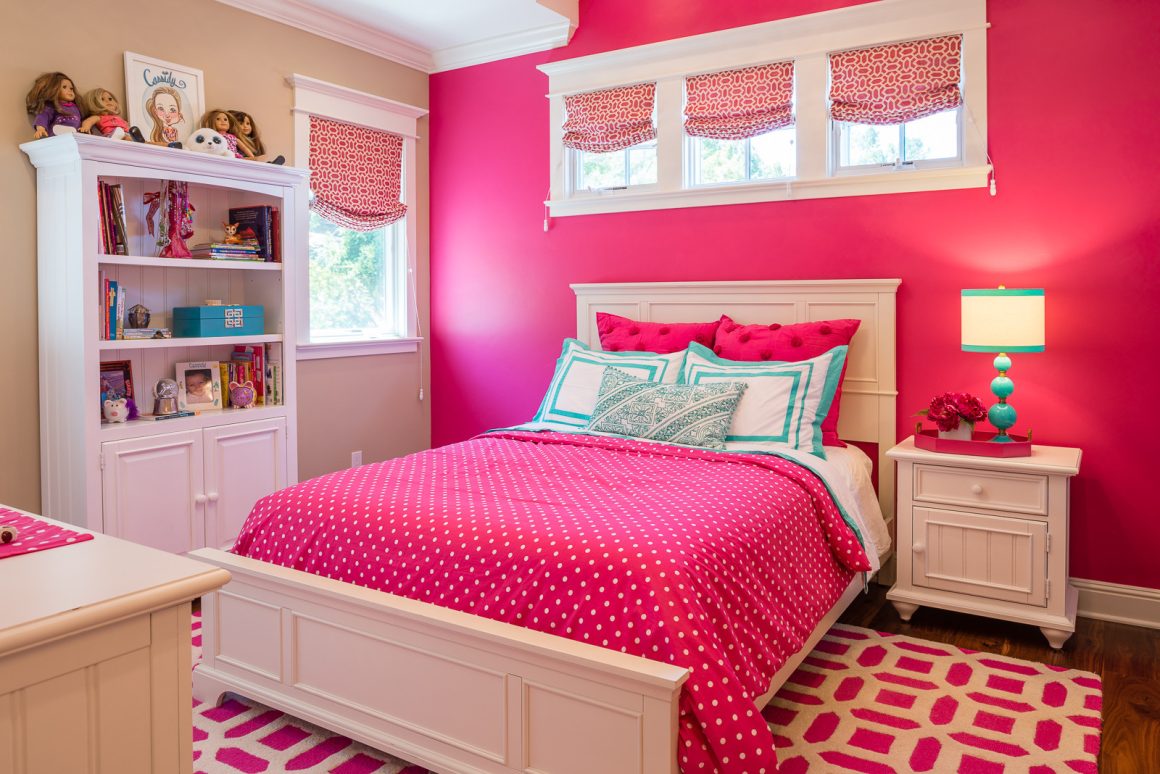 Razzle dazzle is an energetic & vibrant pink paint color that adds a lively and playful touch to your home. Pink paint colors of this shade have hints of violet, which makes it an eye-catching paint color. The color has an LRV of 20.68, which means this pink paint is not very reflective. The incident light is proportionately more absorbed than reflected.
The paint color is not recommended for painting the exteriors. But to make your interiors elegant, this pink paint color is your must-go choice. Color sampling is an essential part of picking any color. Hence, before you choose this color for your home, test it on your home for lighting and how this color looks on your home zones.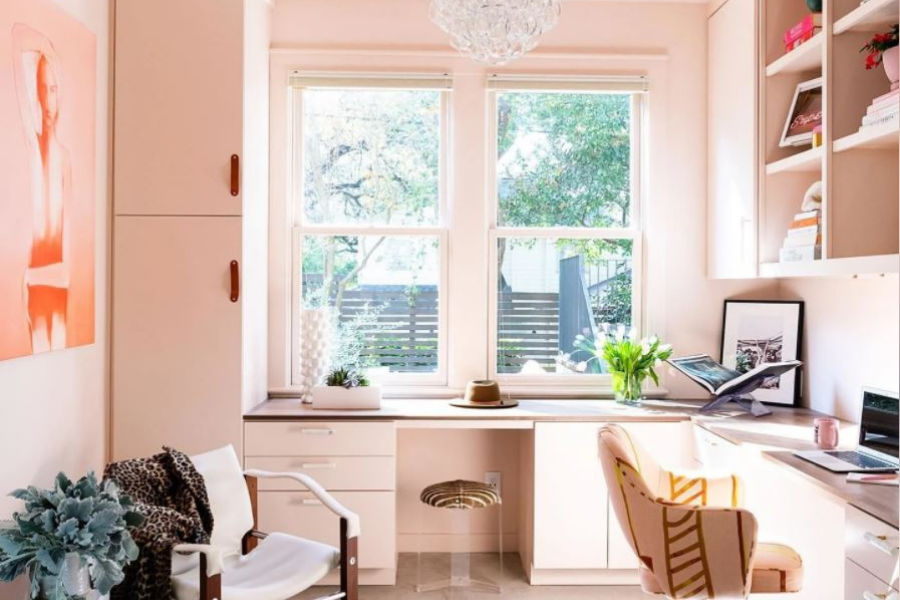 If your search is for a delicate pink color for your home, we bring you this pink paint color with subtle hues. With a hint of peachy tones, the subtle shade of this color will flatter your home.
The pale and soft shades of pink paint colors in this range will render serenity to your home with its color. The color has an undertone of yellow color, making it one of the dusty pink paint color shades. The larger dose of yellow pigment provides a soft blush with a smooth finish to your home. It is recommended to pair it with white shades of complementary white or Wimborne white rather than a bright white shade.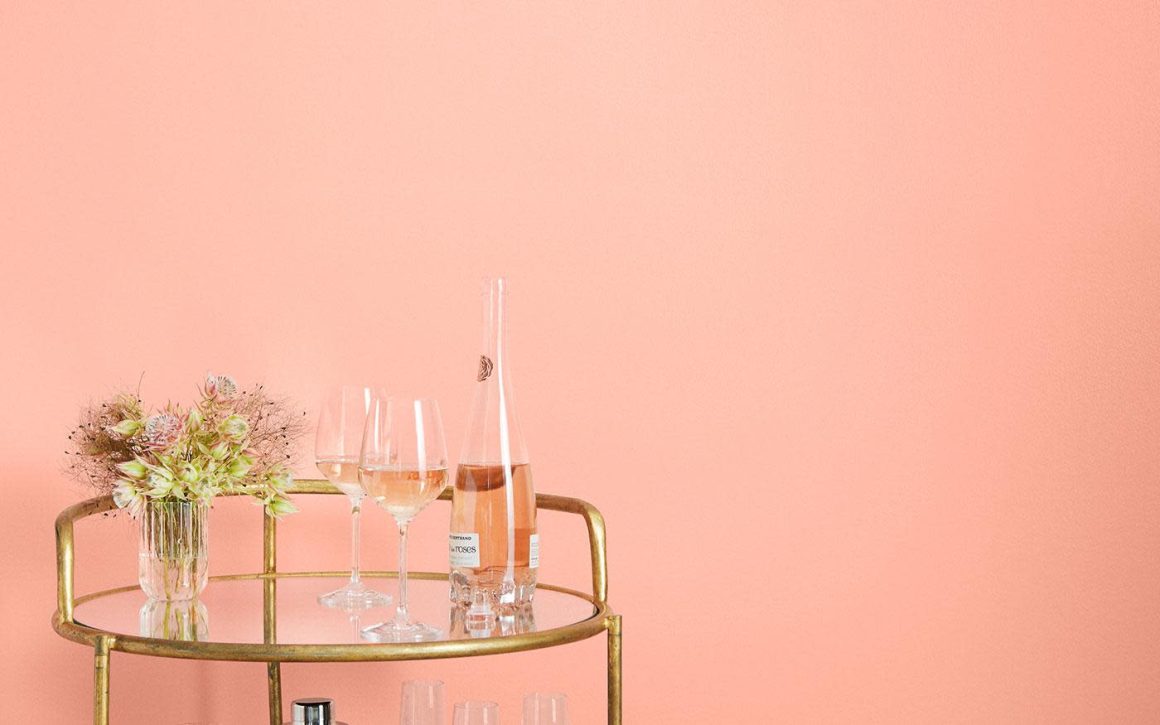 Pinky Sky, offered by Clare, is a premium quality pink paint color that has a soft and dreamy pink shade. If you want to skip neutrals this time, this subtle pink paint color is the best option for you to try. The versatility of pink paint colors of this shade introduces luxury to your home.
The paint color, Pinky Sky, is environment-friendly paint color because of its zero VOC (Volatile Organic Compounds.) Providing superior coverage, ultra-low odor, and durability makes it one of the top and best choices in pink paint colors. The versatility of the paint makes it perfect for interiors like bedrooms, living areas, nurseries, or any home part where you need a soothing atmosphere.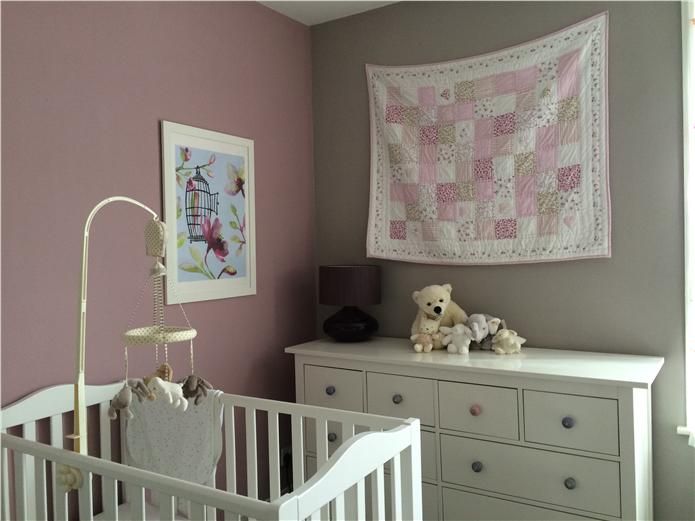 Give your home a vibrant and fun feeling with the shade of pink paint colors of a muted rose hue. Farrow & Ball formulated this paint color for people who want pink paint colors but need it to be not too intense. Cinder rose falls under the category of pale pink color, having warm undertones and providing a subtle vibrance to your home.
This paint color is designed to create depth and richness in your home. The versatility of the color is commendable. This pink hue goes well with other colors like Skimming Stone, Great White, and Dove Tail. The elegance of the color makes it perfect for creating a soft and romantic atmosphere, making it a popular choice for bedrooms.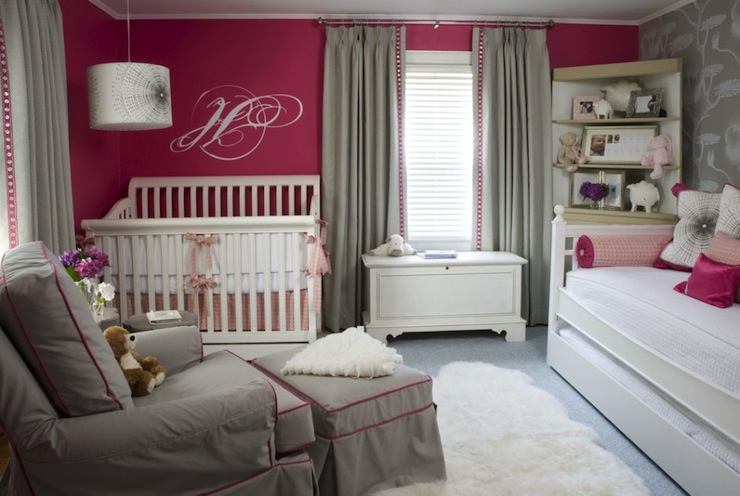 For people who prefer bold color choices, the perfect pink paint color is this deep pink color. Peony captures the exuberance of the home. This hot pink paint color is derived from Peony flowers, as the name suggests.
The color is one of the bright pink paint colors. The black undertone in Peony adds a pinch of coolness to the paint color. With a lower LRV value, the color is suitable to be used on the house exteriors. But you can create a pink-themed room for your kid or yourself with this luxurious paint color. Alternatively, a ceiling painted with this shade is the perfect way to utilize the paint color.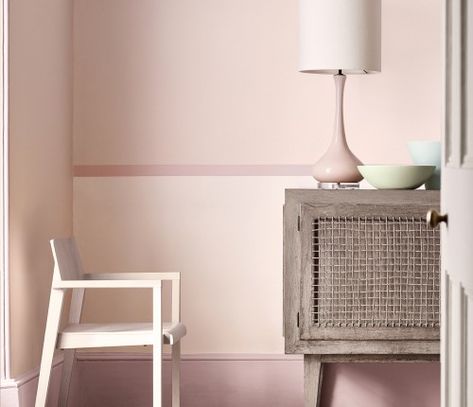 A delicate pink color that creates an extraordinary appearance in your home is how experts describe this shade of pink paint colors. Masquerade is a delicate pink paint that offers an astounding effect on your home with its powder-like hue.
This paint has a natural undertone, making it an ideal choice for people aspiring for a minimal and seamless color journey. The color can be used in combination on walls and ceilings and as a trim to adorn your home with its subtle shade. Walls and ceilings painted with this color have a minimal yet extravagant appearance.
A feminine pink paint color, but delicate color without being overwhelming, is suitable for adding a touch of sophistication to your room. Unlike a loud pink shade, the pink paint colors of this shade are perfect for a living room, dining room, or even a master bedroom. The subtle and sophisticated shade of Bridal Pink paint color can be used to incorporate an effect of warmth in your interiors.
Lighting conditions in interiors have different effects on how the paint color shows itself. This subtle paint color is perfect in any light. Overpower your home with a touch of femininity and warmth with this soft pink paint color!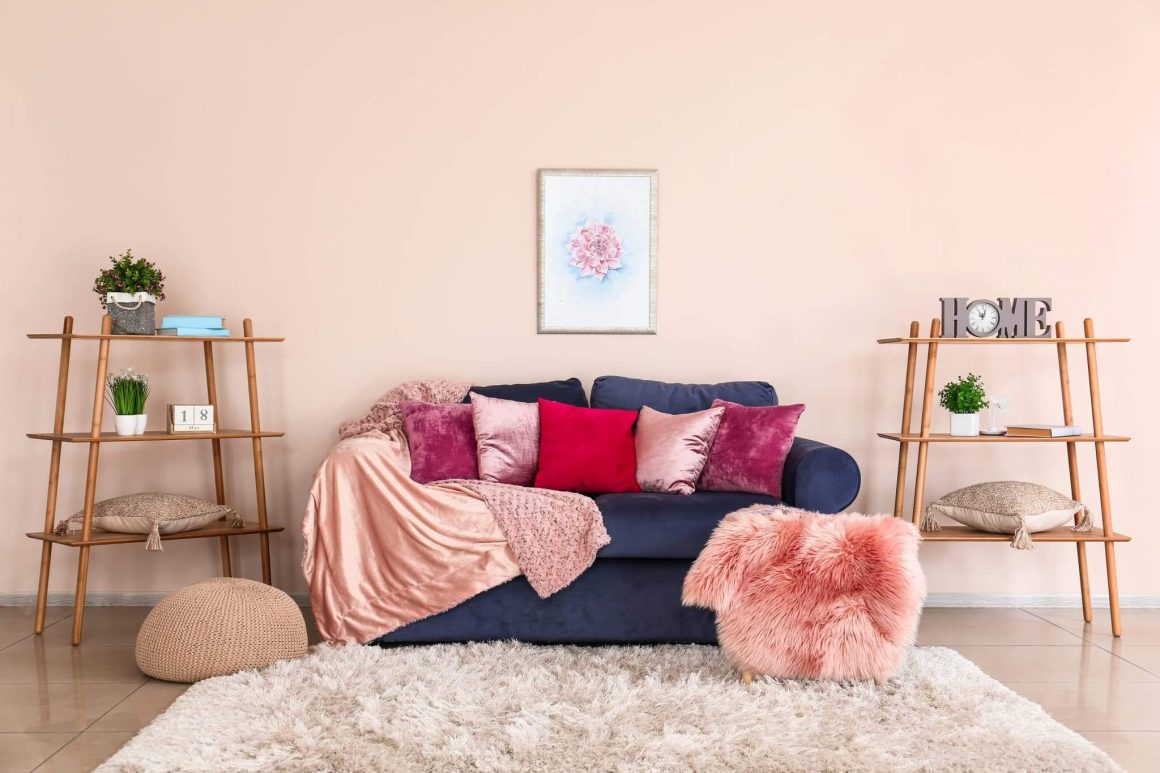 Belonging to the white and pastel family of Sherwin Williams, this paint is a soft pink paint color with warm undertones. This light pink color is absolutely perfect for adding playful energy to any space in the house.
Depending on the lighting of your house, the color richness will vary. The playful accent of the color makes it a perfect option for integrating with spaces meant for kids. Nurseries and kid's bedrooms look charming when painted with this shade of pink paint colors. The versatility of the paint allows it to be used for living rooms, exterior doors, bathrooms, or transitional spaces. The shade goes well in the house exteriors as well.
Marry Me is an upbeat pink color that will remind you of pink rose petals. The paint gets its name from the roses itself and the bridal bouquets. The depth in subtle color is added by a black undertone.
The paint color has an LRV of 71, rendering it a lighter color. This subtle color is perfect for home spaces where ample natural light is present. This way, the paint color is not washed out. This choice of pink paint colors will make any space in your home adorable with its captivating hues. Experts also recommend its used large built-in shelving.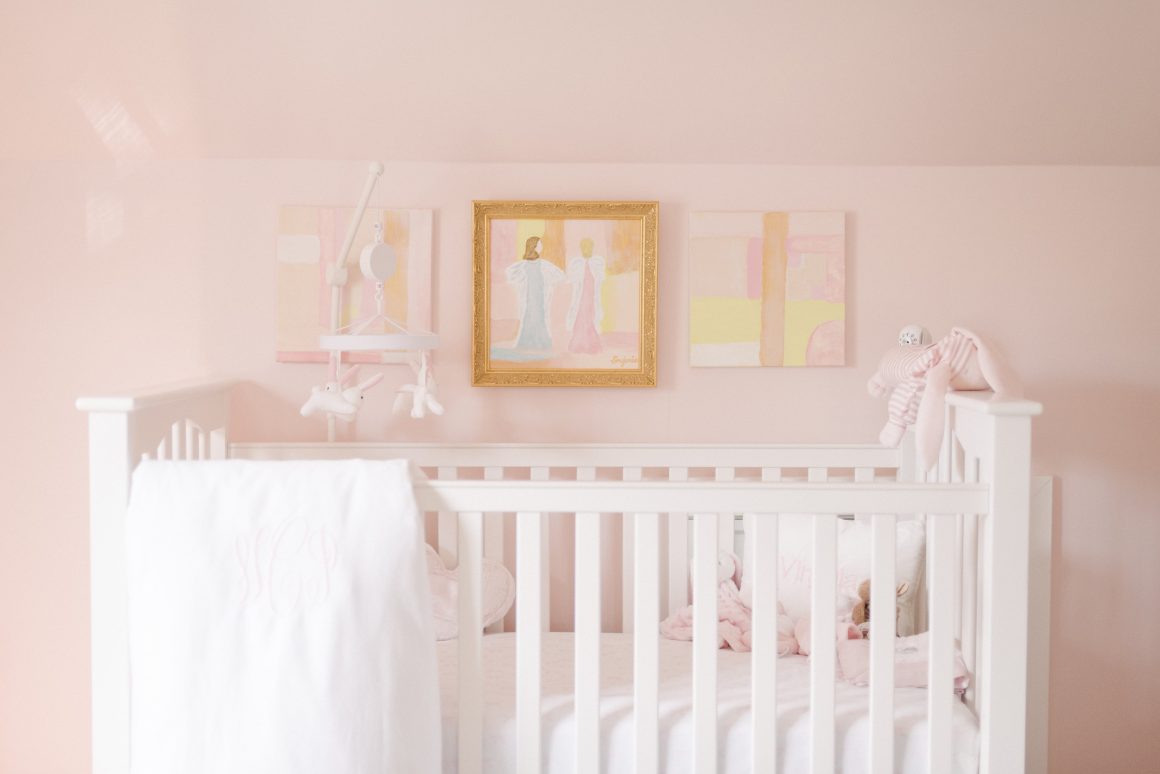 This feminine color, with warm undertones, is best for a makeover of a baby's room. But is its use limited to a nursery? The answer is no! The pretty shade of pink paint colors in this hue makes it a versatile pink paint color.
The lighting of a room can affect how the color shows up in your space. The color hues of this pink paint can range from classic pastel pink to a warm pigmented blush pink color. In darker rooms, the paint can appear very pigmented, so it is recommended that it is used in spaces with sufficient natural light. Snowbound and Dragon Fruit are two of the coordinating colors for Angelic paint.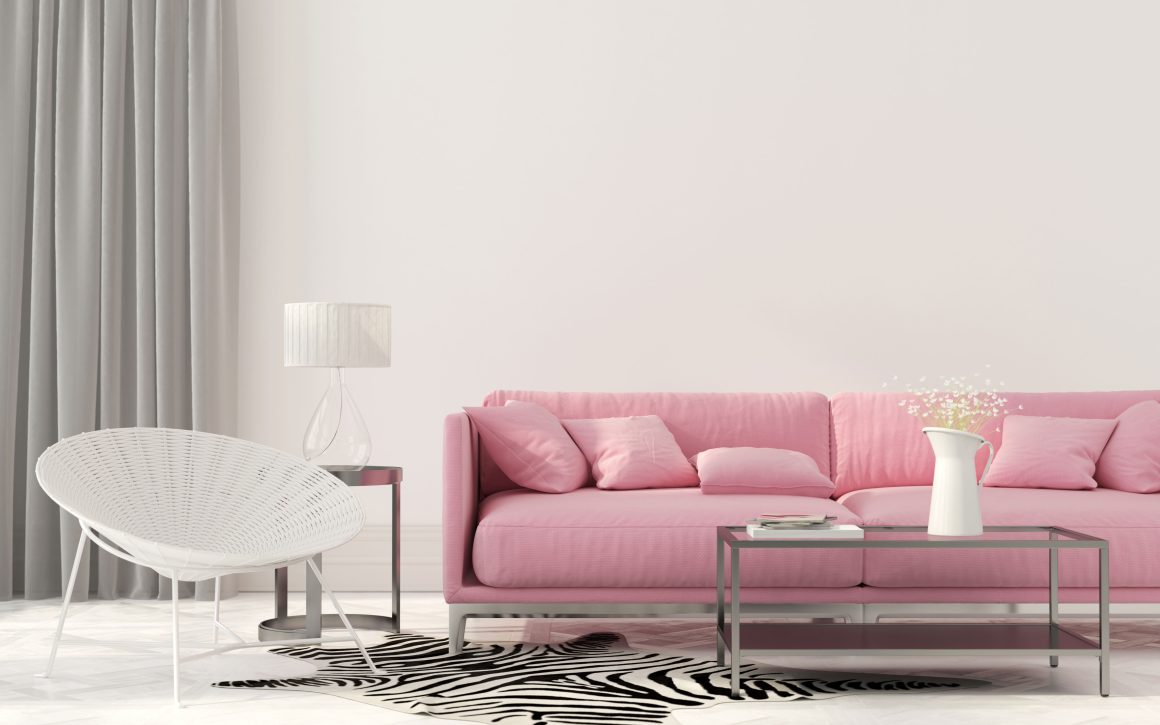 Crème de la Rose is a soft pink color with an unsaturated shade. The red undertone of the color provides it with the warmth of pink hues. The versatility of this color makes it an ideal choice of pink paint colors for both contemporary and modern interiors. The paint colors are dependent on the lighting, but this color can work in any part of the room.
The low-lit rooms bring out the warmth of the color, whereas the bright rooms bring a more refined look to the paint color. This paint color provides a modern look to your house without giving the surface shine.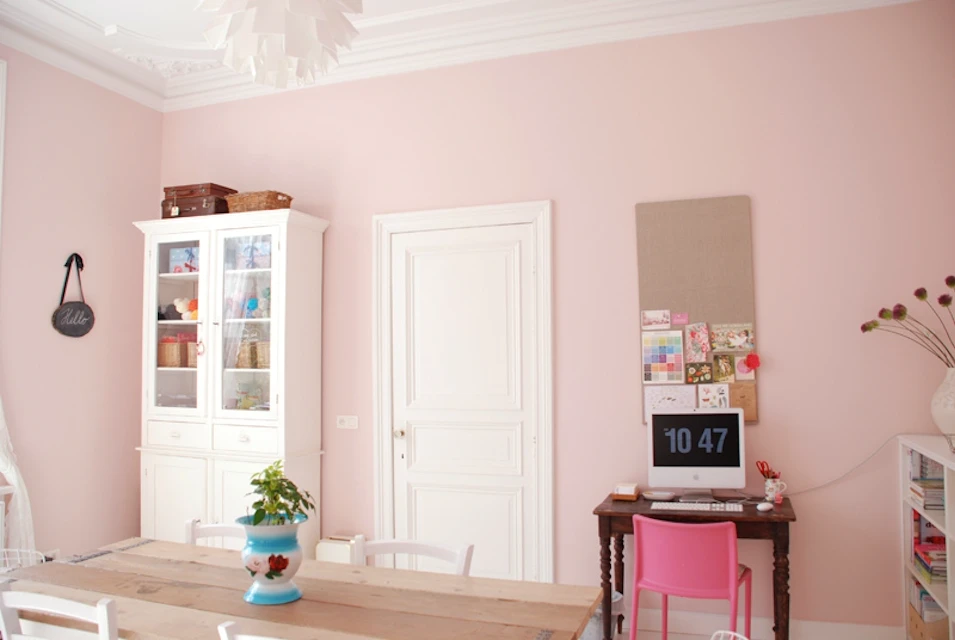 If you are aspiring for pink paint colors that are neither too dark nor too light, Charming Pink by Sherwin Williams will complete your requirement. The pink paint color has warm undertones but is slightly more pigmented than the almost similar paint color, Angelic Pink. The charming shades of this paint color are perfect for building up happy spaces in your home.
A nursery, kid's room, or playroom are some of the spaces that go well with this pink shade. The muted shade of this paint will create an aesthetic atmosphere in your home. The simple yet stylish shades provide a comfortable and appealing outlook to your room. The subtle shade of the color makes it a popular choice for painting the exteriors of the house.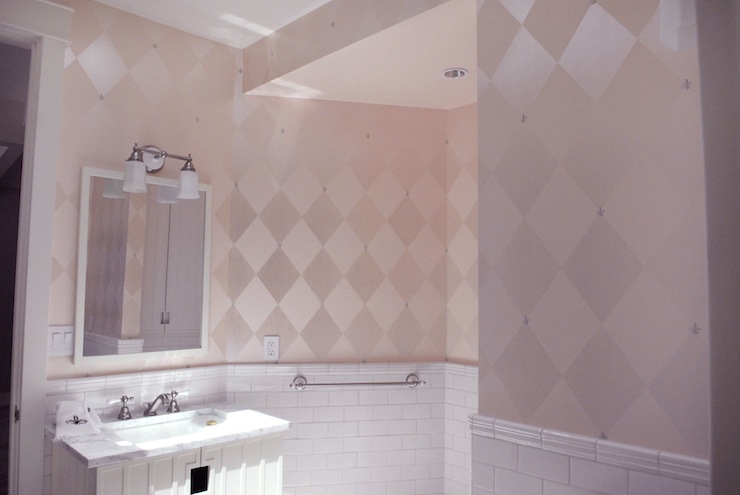 Pink pearl is a subtle shade of pink paint colors. The paint is infused with small metallic particles that furnish the paint coating with a metallic shimmer. It creates a luxurious appearance on whichever surface you paint this color on. This decorative paint has low VOC making it one of the environment-friendly paints.
This shade of pink paint colors is ideal for painting a variety of interior zones. You can paint your ceilings, walls, trim doors, columns, wall coverings, or furniture. The aesthetics of the paint color makes it a perfect choice for a nursery or closet. If you are a woman, paint femininity in your closet with this perfect shade.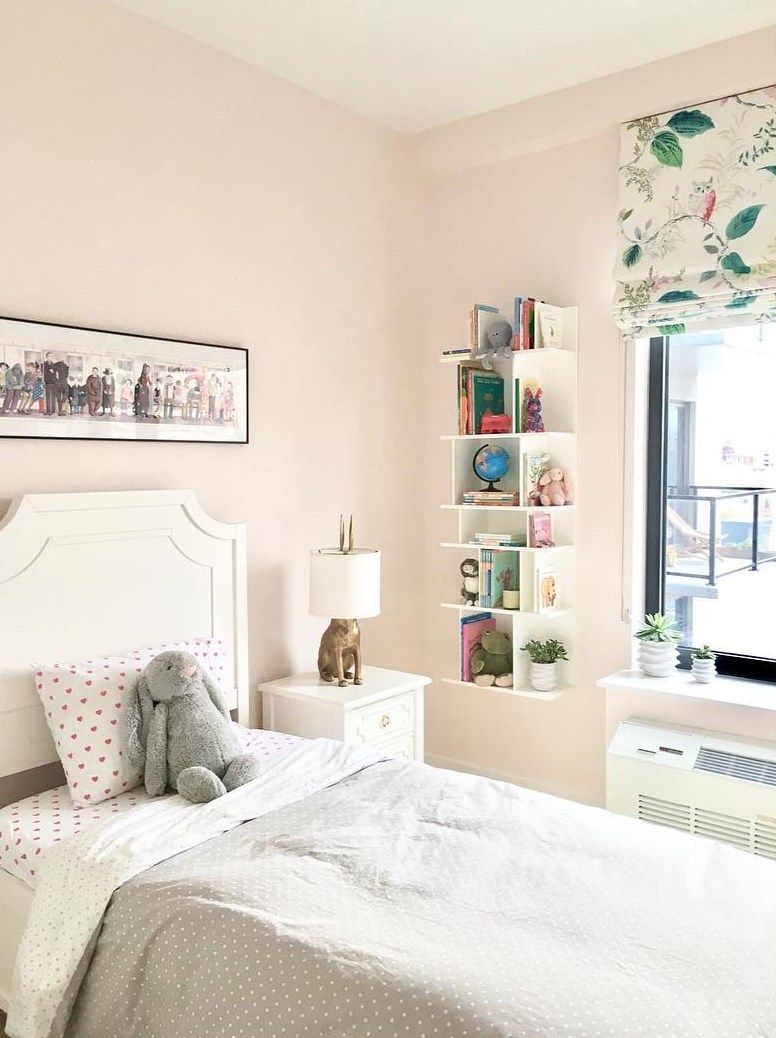 If you are someone who is looking for a paint shade that is not overly pink, Pink Bliss from Benjamin Moore is the best pink paint for you. Pink Bliss is a paint color with a delicate and sheer pink shade with a hint of blush. Rooms painted with this pink shade give an aesthetic and tranquil outlook when paired with the right decoration.
The color has an LRV value of 81.58. Mauve Hint and Night Shade are two color shades you can pair Pink Bliss with. Baby nurseries, bedrooms, and living areas can be painted with slight hues of Pink Bliss to make your home look elegant.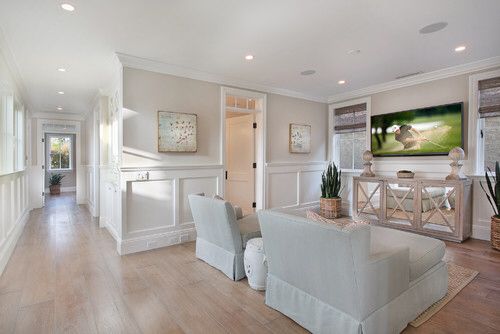 Foggy Morning is the second best-selling pink color from Benjamin Moore. A muted and pale shade of pink paint, foggy morning is one of the most popular pink paint colors. The muted color appears neutral, but the undertones give it a pinkish hue. In well-lit areas with sufficient natural or artificial lights, the paint presents a pink shade.
At the same time, the red undertone might be dominant in zones where there is not sufficient light available. The paint has an LRV of 78. The versatility of the paint makes it an ideal choice for different home zones, elevating the look of interiors. Being a subtle color, it also is efficient in painting the house's exteriors.
The coral undertones of the paint make it one of the most preferred pink paint colors among the experts. The shades of Dishy coral can literally work for any room you want to use it in. The slight hues instill a fresh and energetic feel to any room they are used in.
Using Dishy coral in your dining room can make it feel dramatic. This color shade is perfect to introduce class and elegance to your house's interiors and exteriors. Some other alternatives for this shade are Fireweed and Rustic Red, both by Sherwin-Williams. Intimate white, Shell white, and Roycroft rose are a few colors that coordinate well with Dishy coral.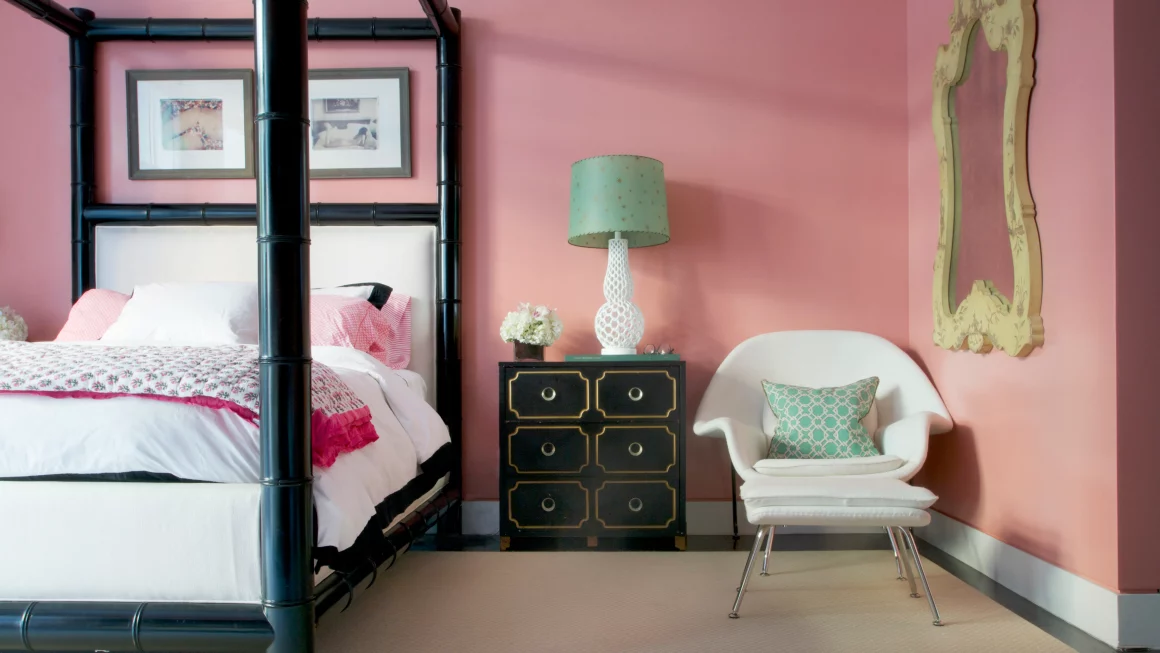 Rachel pink, an energetic pink paint shade, is best for rooms of kids and teens. Rachel pink is a timeless pink color paint and can be used in different ways to create extraordinary interior designs. Hallways, living rooms, corridors, walls, ceilings, front doors, or even exteriors can be painted with shade.
You can also feature a piece of your furniture or a front door using this pink paint color. The pink paint colors in this shade provide an aesthetic appeal to the home, making your spaces look cozy. You can experiment with Rachel Pink and shades of grey together to create an extraordinary outlook for your home.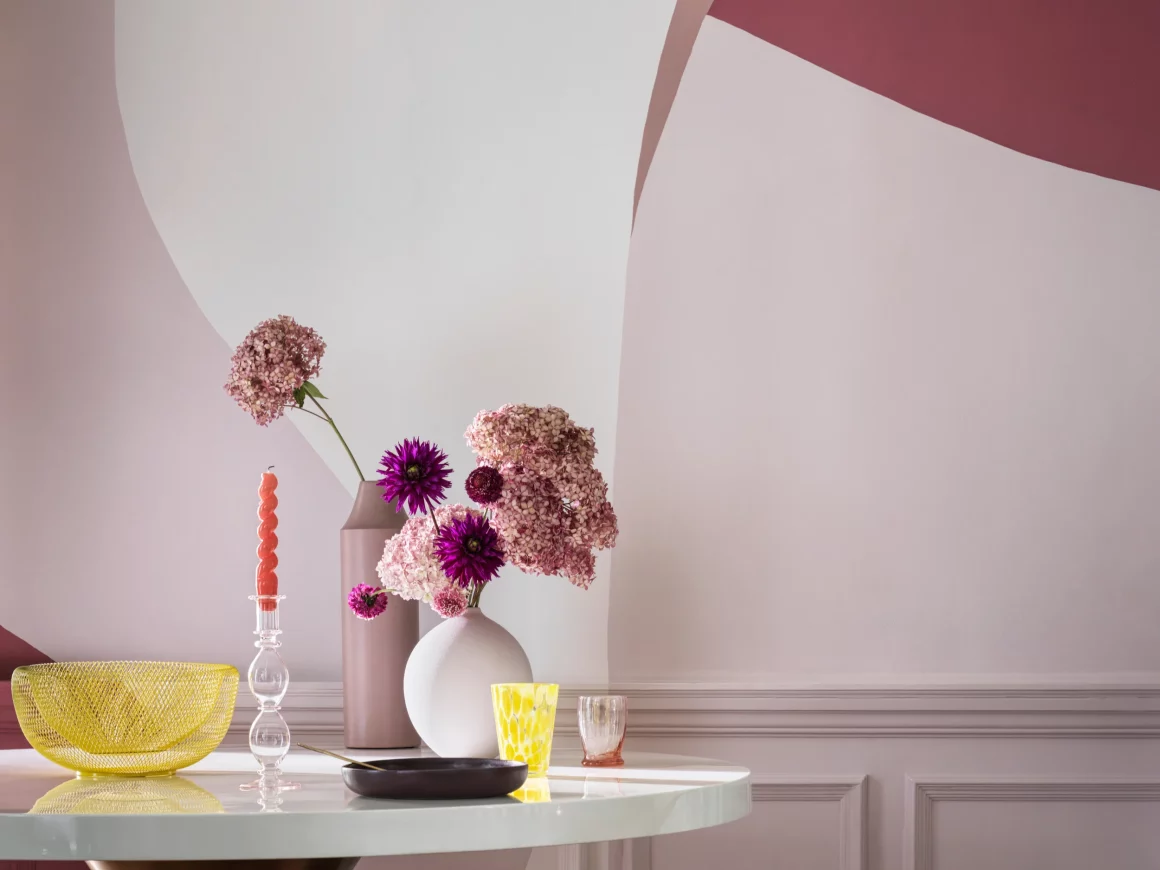 Cross Stitch, a mid-toned and muted rose pink shade, makes any space welcoming. The soft shade complements so well with all the house spaces. The hues of this paint color are soft and velvety. A no-reflective shine conferred by the paint results in surfaces with no shine. Low-level artificial lights bring out the richness of the paint.
When used in north-facing rooms, the light shade of pink paint colors in this range provides a sense of warmth. Cross stitch provides a matt and seamless finish, which adds a luxurious effect to the home.
This premium pink paint color by Valspar is a soft shade that brings out a rich and luxurious finish to your surfaces. The paint is infused with a color-illuminating formula, which allows the paint colors to present their radiance.
The color is not too pink, which allows it to go with any of the rooms in your home. Additionally, you can also use this paint to feature a piece of furniture in your home and build a DIY project. The paint provides a creamy and evenly soft coated finish that is durable.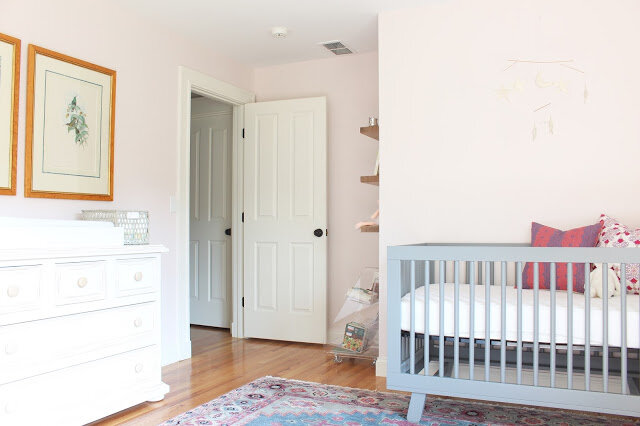 Melted Ice Cream, by Benjamin Moore, is a delicate shade of pink paint colors. The color makes a perfect choice for its use as a background to feature bright white and bolder shades. The grey undertones in the paint color provide a pink color that creates a soothing atmosphere in the interiors.
The color has an LRV value of 76. Melted Ice Cream, being a warm color, radiates a sense of positivity to your home. Use this shade to make your home look extraordinary with its washed-out quality. Before purchasing the paint, check how the color shows up on your interiors with the lighting conditions of your home.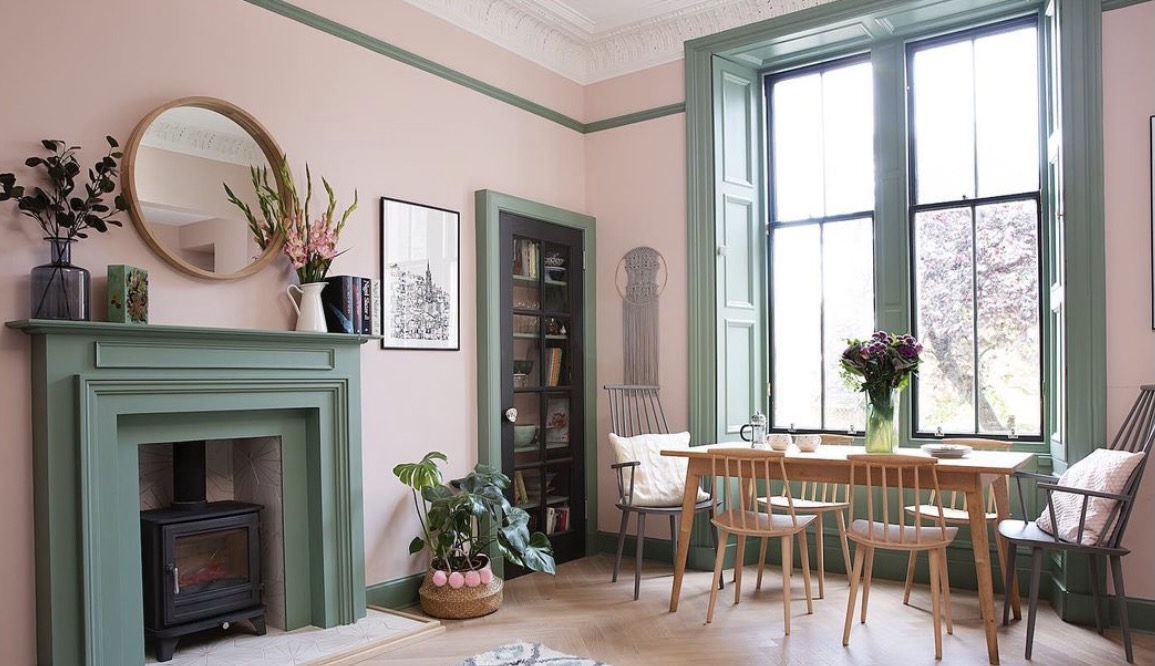 Do you want to paint the house which pink shades but don't want the room to be too pink? Calamine, by Farrow & Ball, is one great choice for you. Nothing beats Calamine as one of the pink paint colors if your ideal choice is a dusty pink shade.
The grey undertone gives the color its characteristic dusty hues. The grey undertone also makes the color not appear too sugary. It is a versatile pink paint color providing a fresher feel to spaces. The dusty shade of the color makes it an optimal choice for painting unexpected spaces like the ceiling of your dining area. The color can appear intense in space-confined rooms. But if your house is spacious, the well-lighting conditions can bring out delicate shades of color.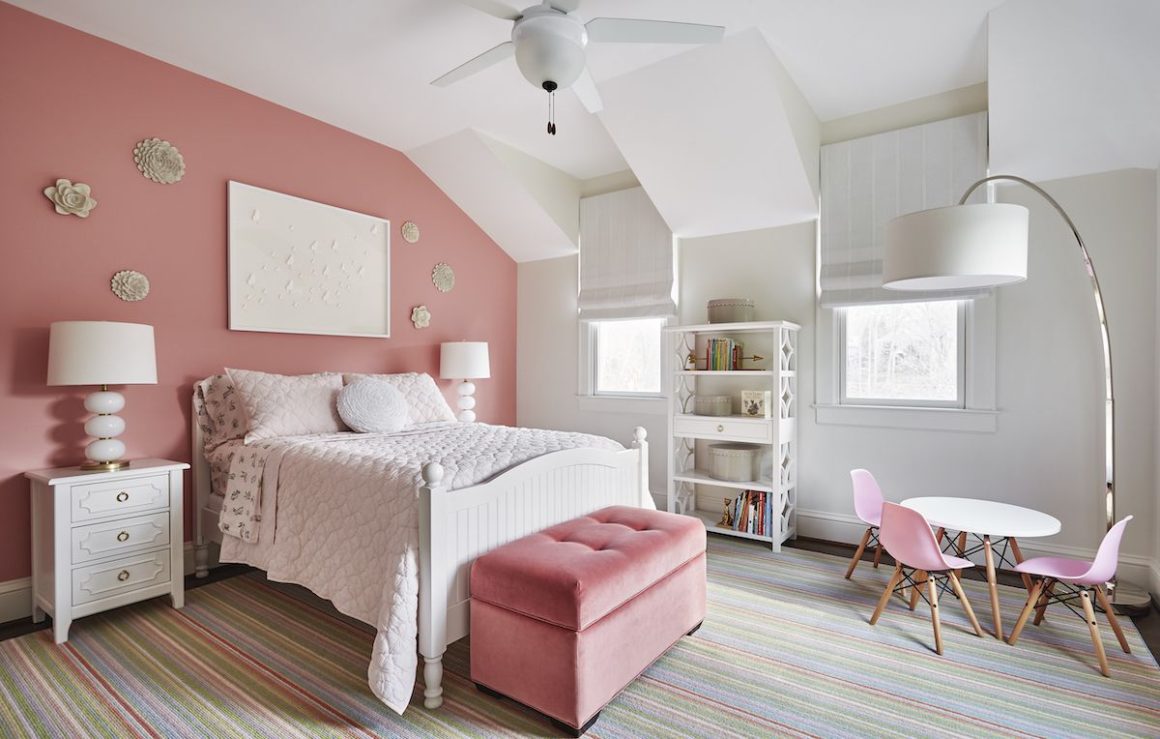 The Pink Dynasty, by Benjamin Moore, marks its characteristic color with a cool pink shade having a youthful charm. The paint color has an LRV value of 70.85. A bold but muted pink shade of the paint color makes it an ideal pink shade for homes. The pink hues offered by this paint are neither overly pink nor too light.
If you want to add a touch of vibrance and youth using pink hues without a loud pink paint color, Pink Dynasty will be the perfect choice. The color complements various house spaces like kitchens, bathrooms, living rooms, and bedrooms. The use of color is not limited to walls or ceilings. The color has been used extensively in coating furniture with elegance.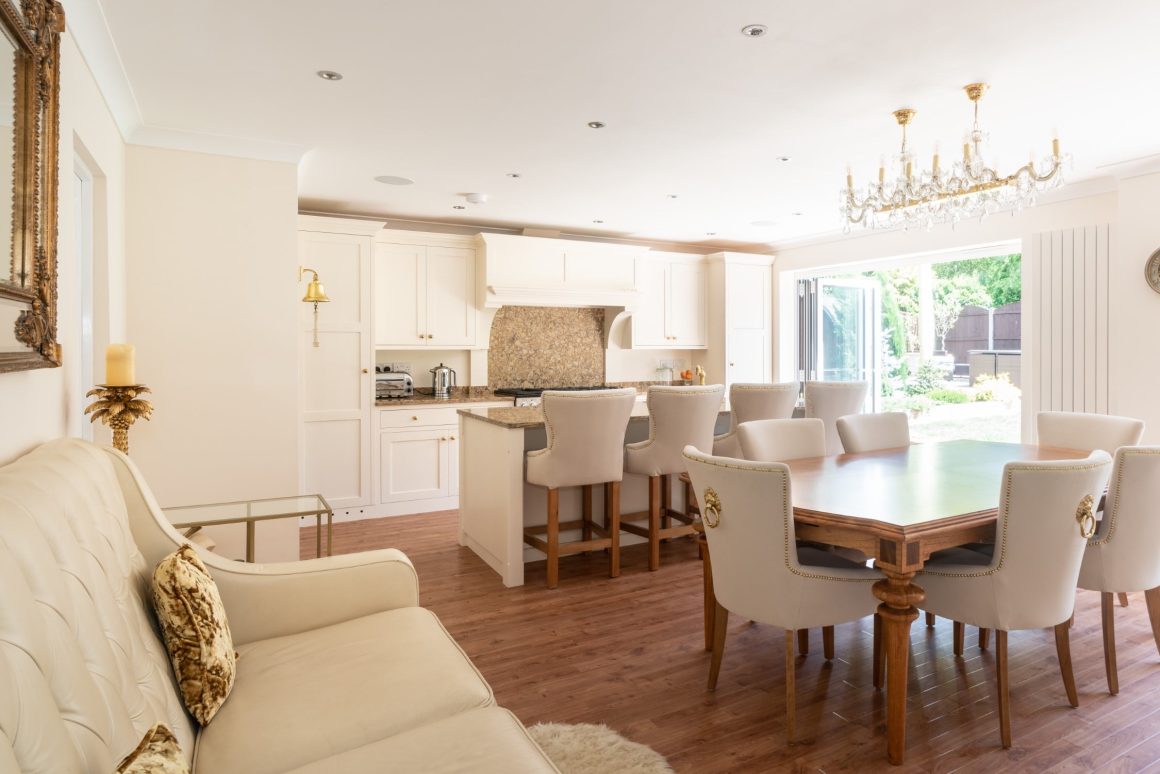 If you want a pink shade that does not appear to be pink at all, China Clay is your need at the moment. The muted hues of the pink paint make it one of the best pink paint colors. It is an ideal option where an alternative to white paint, with added warmth, is required.
The shades are almost neutral, whereas the pink color provides a subtle shade. Pairing with other bolder or vibrant shades brings out the best of this pink paint color. Add warmth to your home with this light pink paint color!
Summing Up
The paint color shades you choose for your home greatly influence the appearance of every corner and space. Opting for pink shades is an awesome idea, but it is only efficient if you select the right shade.
The pink paint colors come in a variety of options. You can pick subtle shades like First Light, Pink Ground, Bridal Pink, etc., to provide your interiors with a touch of warmth. For bolder color choices of pink paint colors, Razzle Dazzle, Peony, etc., can be experimented with in your home.
When choosing the perfect pink shade for your home, carefully analyze their undertones and the effect of light on color shades. Explore different color variations to get the best shade for your home finally. Let your creativity with the pink shades shine!