Gray paint colors play an important role in interior design cause of their good LRV, versatile nature, and timelessness. Even after so many years, it is on the top list of homeowners and designers.
Gray colors can create a serene and calming space while also serving as a beautiful backdrop for other elements in a room. It fits well with both cool and warm according to the situation. Though gray paint colors are famous, it is quite challenging when it comes to selecting a gray color for your house.
Finding a solution to your problem by bringing you the top 20 gray paint colors that will that are popular, loved by the masses, and will suit your space.
These colors are made carefully made and have the ability to transform any space into a beautiful space. We will also describe the color, highlighting its undertones, characteristics, and the ambiance it can create.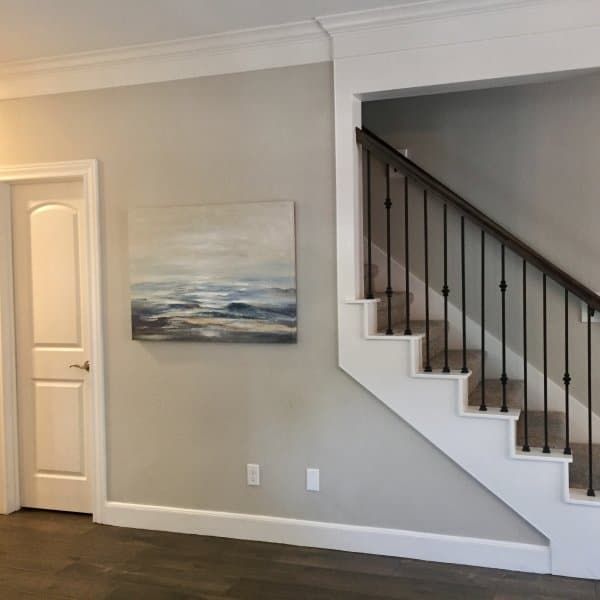 This color is from Sherwin Williams. It is a beautiful warm-toned paint color having beige and blue undertones in it. The classic and sophistication made it one of the most popular paint colors of Sherwin Williams. When this color is used at your home, then it will provide enlightened, bold, charismatic, and soothing vibes.
This paint has a feature that it changes with the different amounts of light it provides. The specialty of this color is that it appears both gray and beige; if you have light falling at the north and south side of the wall, then it appears to be gray, and when it falls at the east and west sides of the room, it appears to be beige.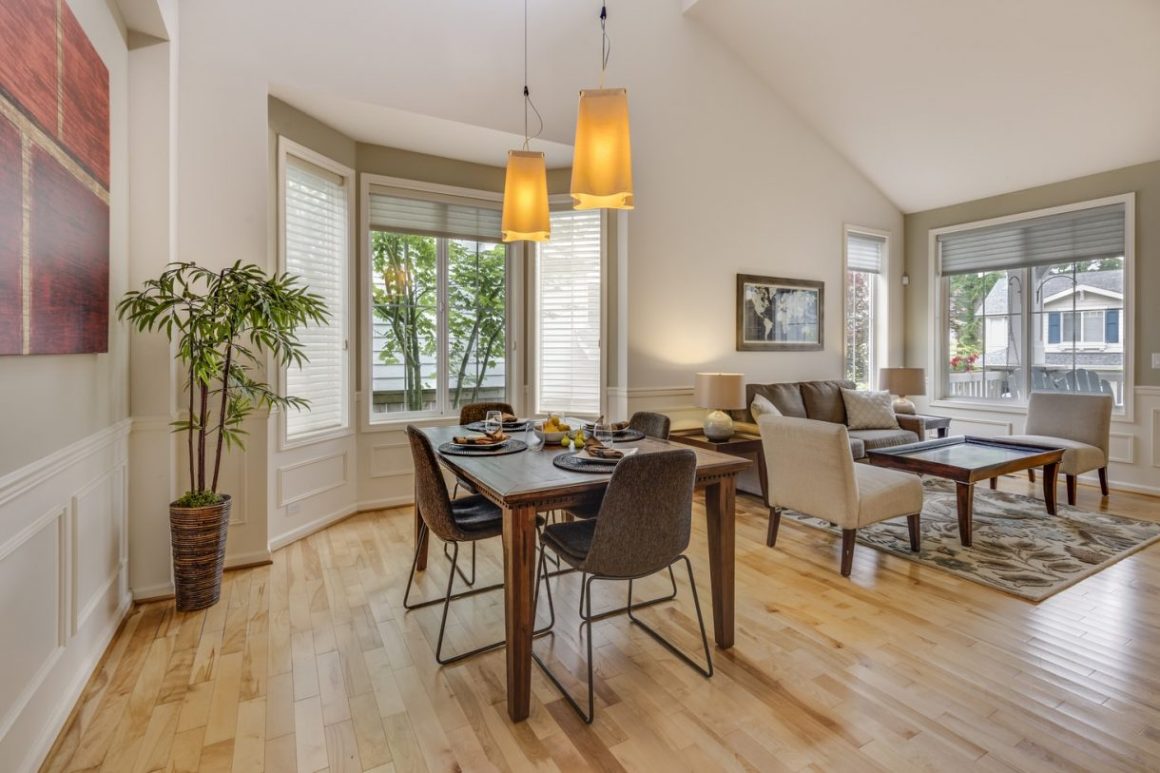 Natural tan is a beige-inspired color. This is a light-depth paint color cause it has an LRV of 65, which is higher than average. When it comes to looking, this color is subtle and neutral, also having a very, very little amount of green and yellow undertones.
This color is suitable for not only the interior but also the exterior (but it will look very light and washed off) of the house.
Here comes a color from a company Benjamin Moore company. This color of Benjamin Moore is a soft and warm gray color having subtle green undertones that is hard to see, also a flash of purple when the light is cooler.
This gray paint color has a high LRV of 74.8, which makes it look very light in greige or darker-off white. This color is so light that, in certain places, it almost looks like a white color. While using this paint color, be cautious that it does not get stained due to its very light color.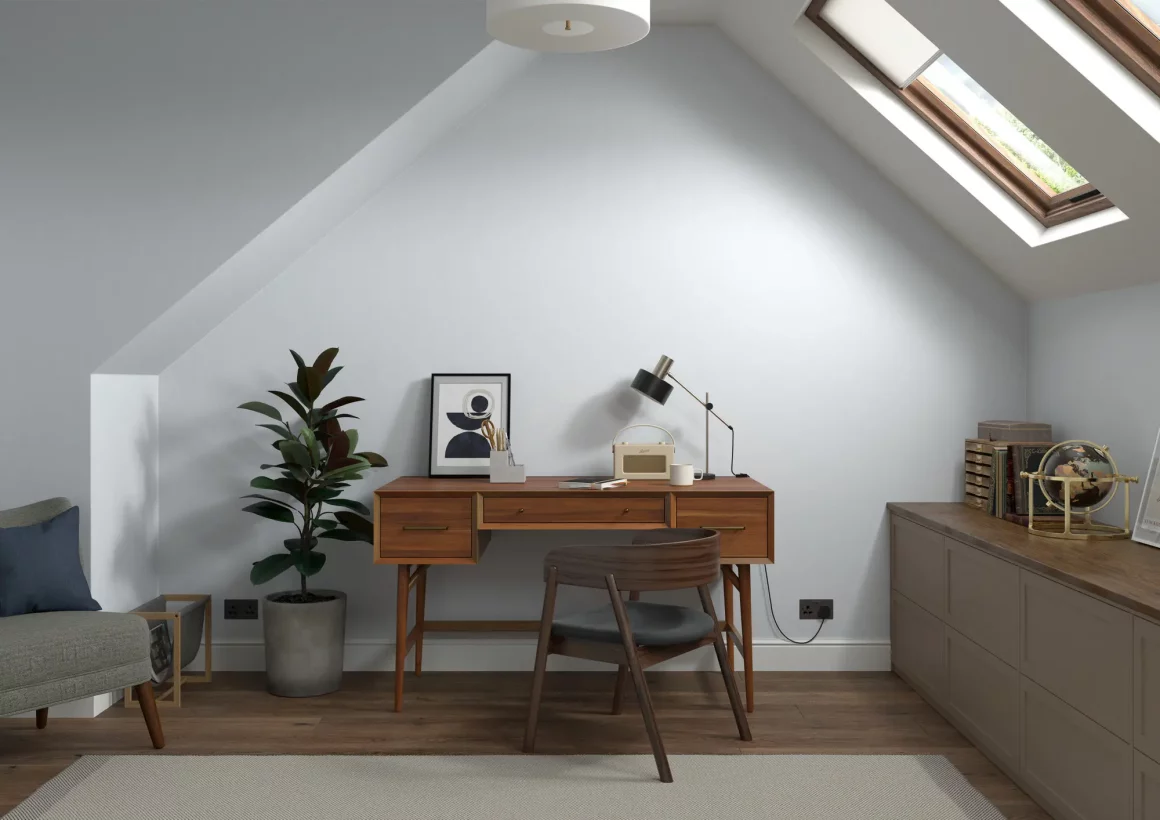 The light French gray color is the color that is closest to the actual gray color. It does not have any strong undertones, which makes it unique from other gray shades. The LRV of this color is 53, which is an average score and can be included in light colors. The light French gray color is moody and cool, which will suit well with white trim.
Though this color is versatile and will go well with many rooms but living room and bedroom is a great option for it. Point to be noted that it is one of the best-selling gray colors of Sherwin Williams and is also included in their classic collection.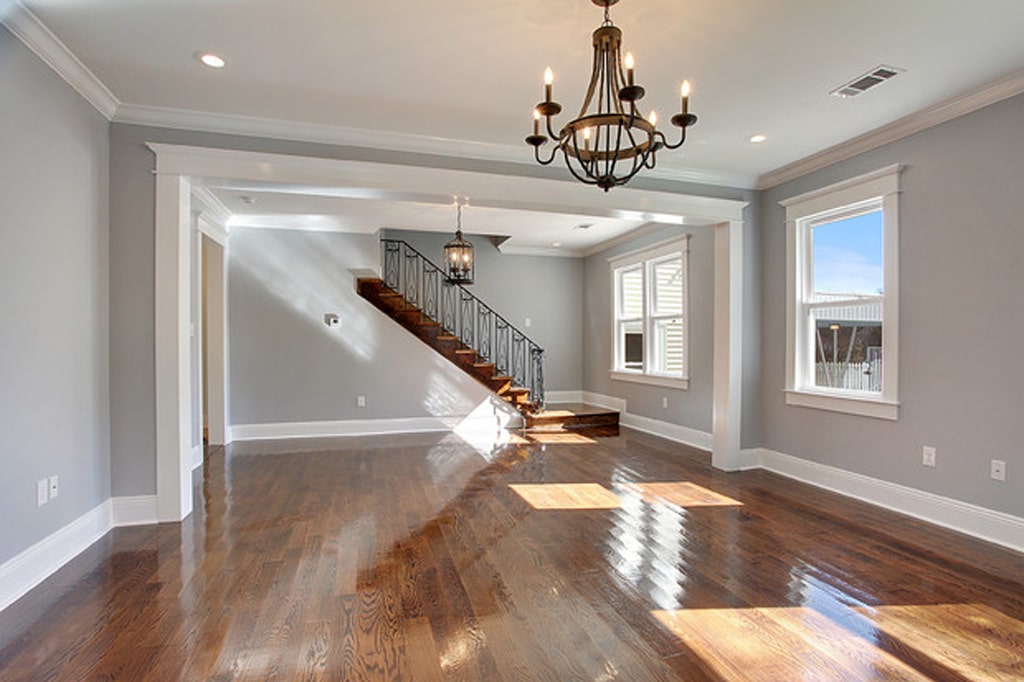 Lazy gray is one of the Sherwin Williams gray paint colors that is medium with an LRV of 53; it also has blue undertones. It can be classified as a light, medium shade.
The specialty of this color is that it is deep and suits best rooms that have tall ceilings and windows. It can be a great choice for those who want to give their room a bold look. Remember that this color does not have the feature of being dramatic.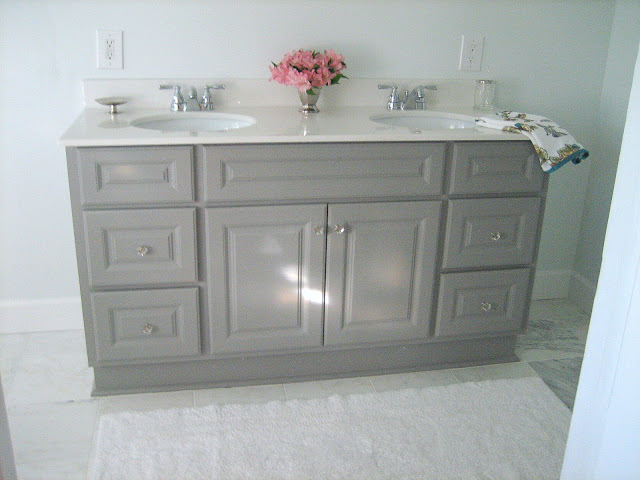 This gray paint color by Sherwin Williams is named cement gray as it has the same color as cement. If you look closely, it looks like freshly prepared cement that is clean but not dirty.
It has an LRV of 61 and can be considered a light or light-medium shade of gray color. You can opt for this color with a blind eye if you want a light gray color with a touch of saturation, as it is versatile and works well with any kind of lightning. Some of the colors that will go well with cement gray are sage green, terracotta orange, or smoky blue, which are muted but have deep color accents.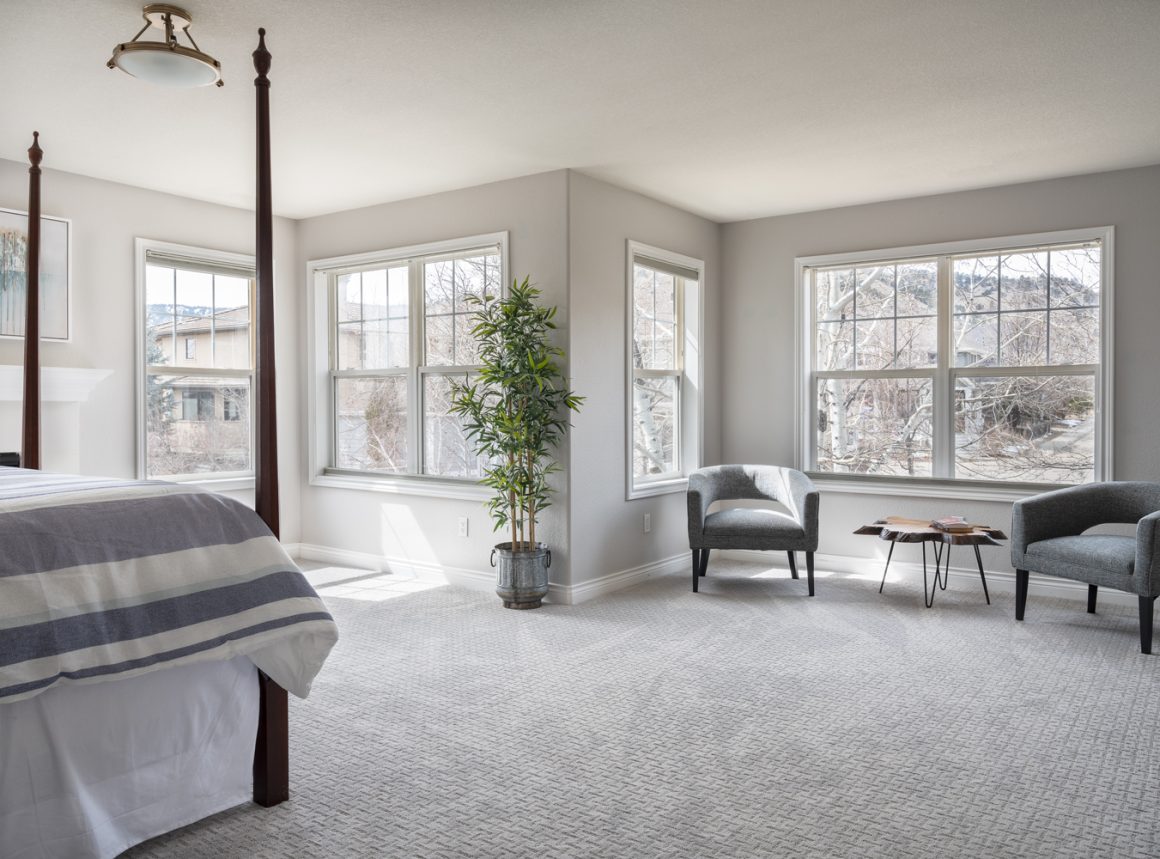 Stoning ton gray is another example of gray paint color that is true gray without strong undertones. But it does have some light undertones of a slight blue or blue-green undertone. This comes from one of the collections of Benjamin Moore.
This is a refined and timeless paint color that defines its specialty. Having an LRV of 60 comes under medium-depth shades but reflects a lot of light. Choosing Stonington gray will not let you down, as it is a good choice if someone wants a neutral paint color in their house.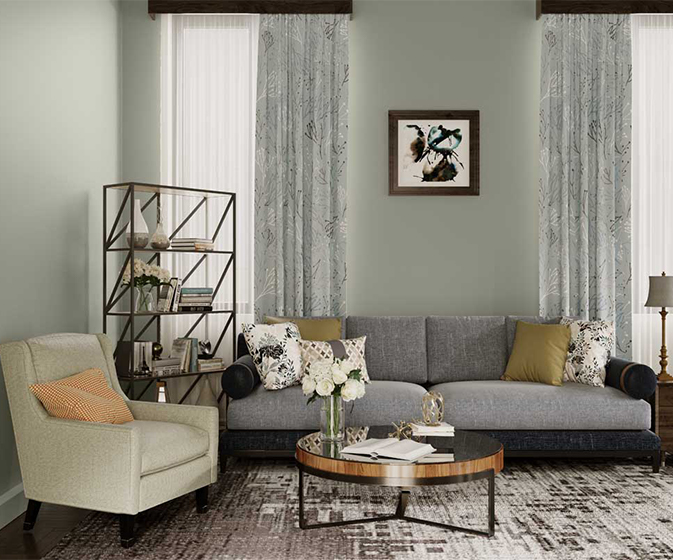 It is a color that belongs to the brand Benjamin Moore. Like its name, the gray cloud is a dreamy and light gray color with a high LRV of 71. This can be a good choice for a nursery, bedroom, or living room.
Some of the accents that will look good with Benjamin Moore's gray cloud are highly saturated colors, for example, smoky blur or rich purple; it will also look good with soft neutrals.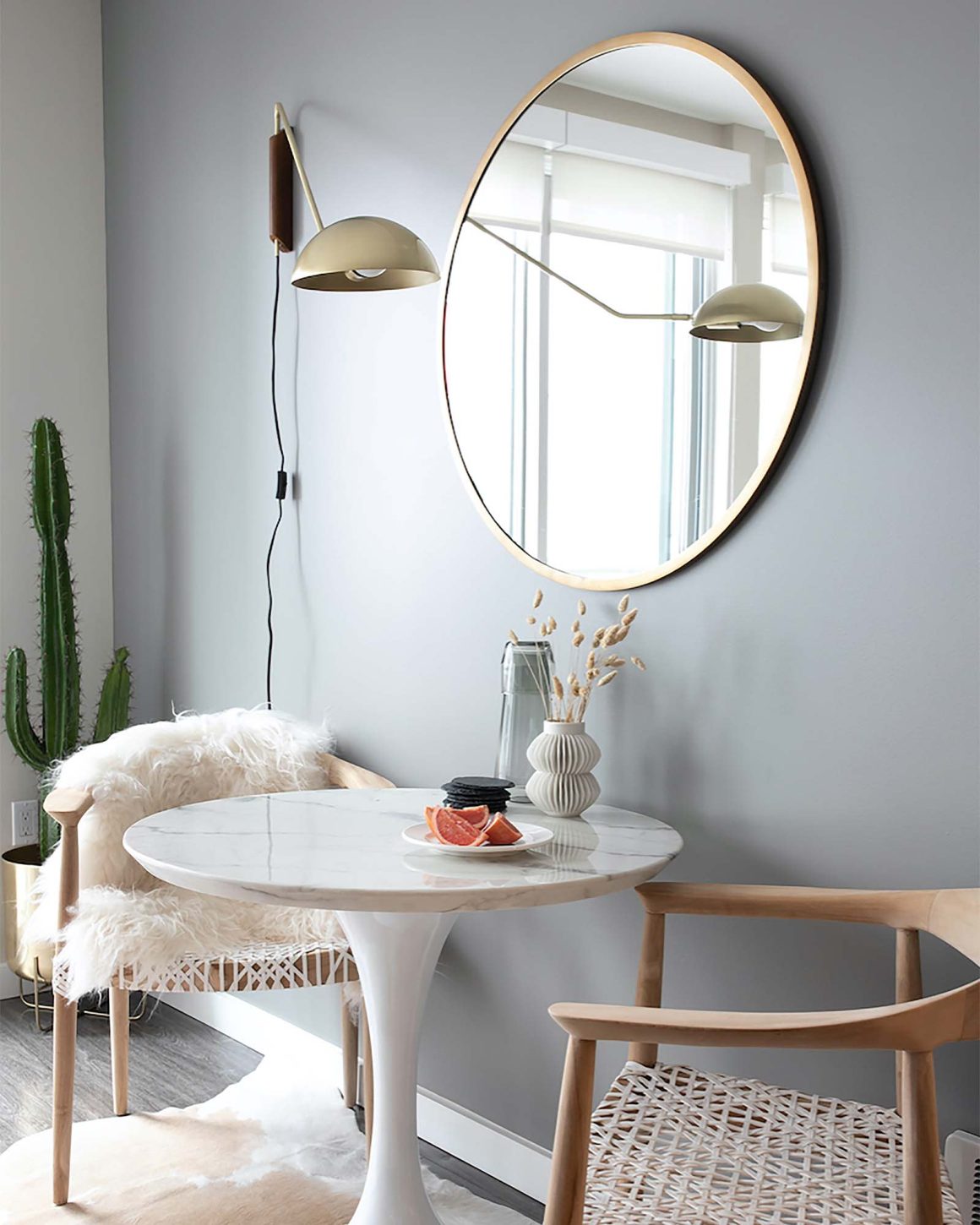 Seize the gray is one of the gray paint colors from Clare. Having an LRV of 59, it comes in a medium-depth gray color. It provides a versatile backdrop irrespective of whether the day is good or bad.
You will love this color at your house cause it will make your place beautiful and worth living. Make sure not to apply in a room that is closed and does not have enough light, as it may not do justice to the beauty and features of the color.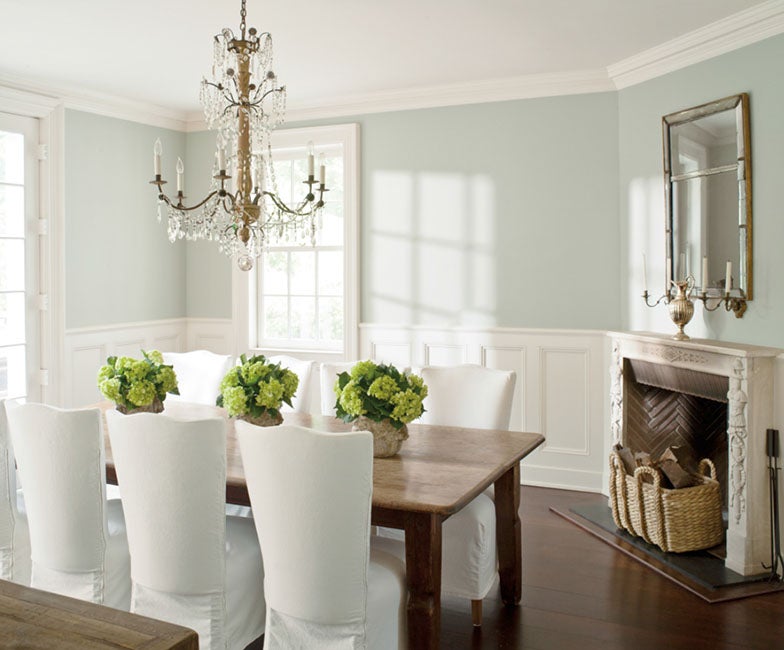 One of the gray paint colors from Benjamin Moore with an LRV of 66. It has green undertones but appears to be blue in some lights. Gray owl is a very popular color that has a wide appeal. A rare gray color with no beige undertones still leans towards greige. The company, Benjamin Moore from where it comes, says that Gay Owl goes well with the color of stainless steel appliances.
If you are looking for a light gray color, this is one of the best choices for you. It's versatile and goes well with many rooms, including the dining room, living room, bedroom, and many more.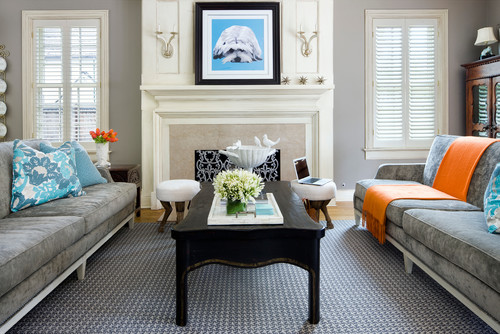 The silver color is a color from Benjamin Moore and is known as elegant gray. It is a good option for people who wants a home with a cool neutral backdrop that is neutral, which means it is neither too light nor too dark. The Silver Chain Paint Color has an LRV of Almost 58 (57.46), which makes it a mid-tone paint color.
As you can see in the picture for reference how beautiful this color makes your room look; it s cool-toned and bright. This color will give you a perfect feel from the moment you enter the room.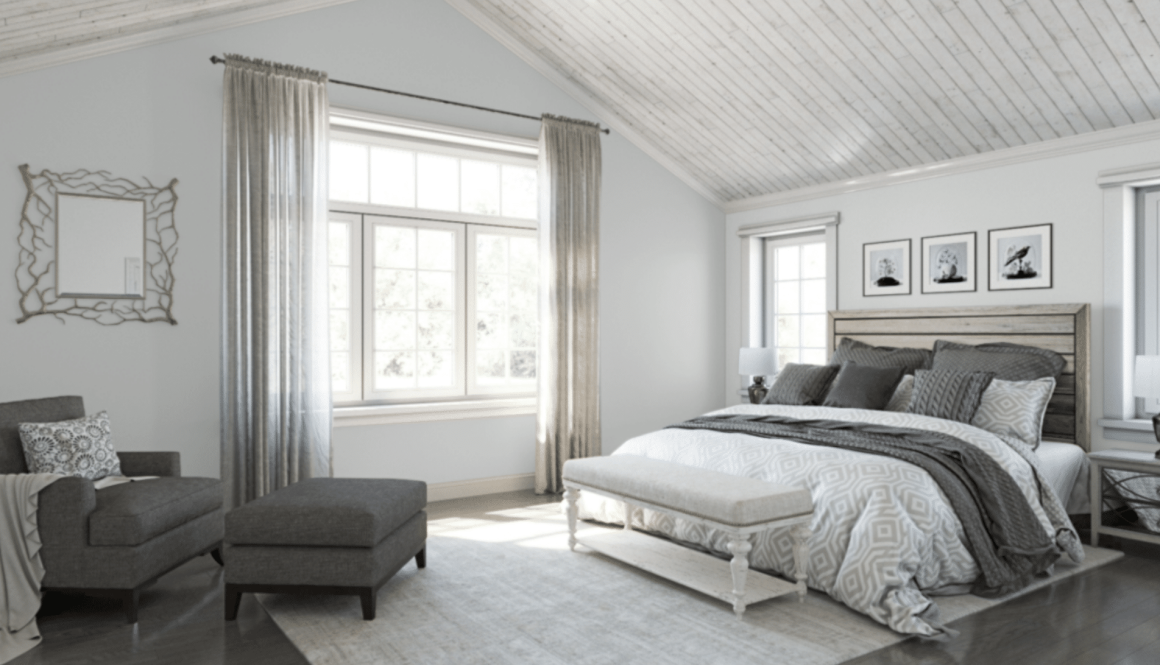 Reflection is a Sherwin-William Color that sometimes looks blue. Reflection is one of the most colorful gray paint colorshaving an LRV of 66. This is also part of Sherwin Williams's minimalist color collection.
The specialty of this color is that it acts as a chameleon in different light conditions; reflection is a decent choice for those who want a color with no light conditions. When the light is bright, the color appears to be between blue and green. This color represents the color of a foggy morning.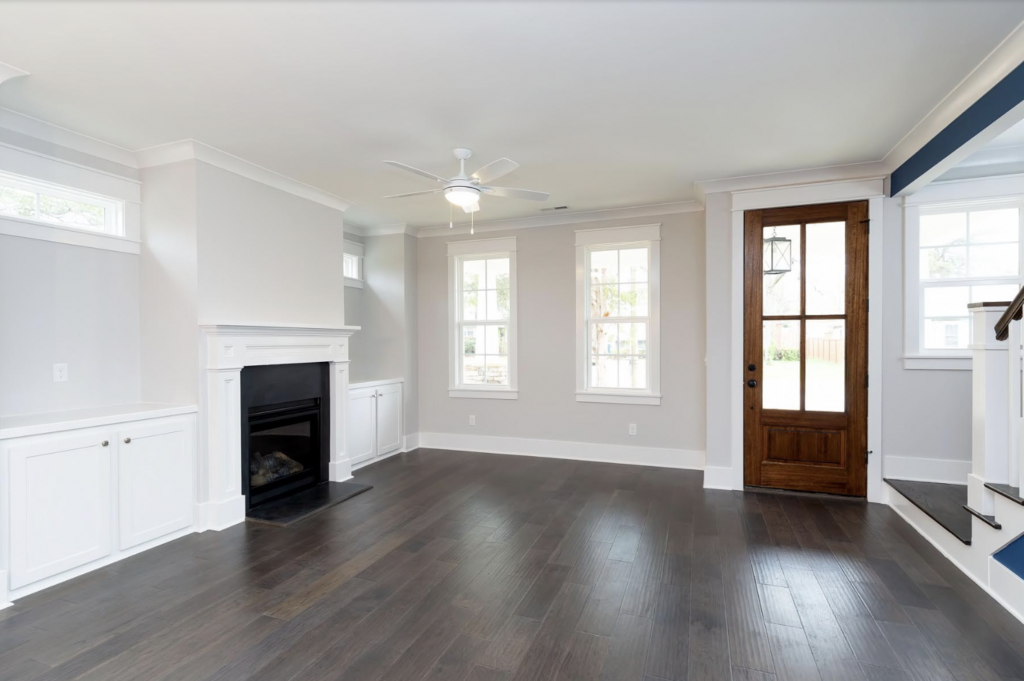 This is one of the loveliest gray colors on the list. This is another gray paint color among the above ones, which has a high LRV of 66, it is so light that people mistake it to be white.
This color doesn't have any major undertones but has a little touch of green color in it. Crushed Ice belongs to the Sherwin Williams Minimalist Color Collection. Just like other gray paint colors, crushed ice is also versatile and can fit in any room easily. Crushed ice will also go well with different types and designs of furniture or textile present in your room.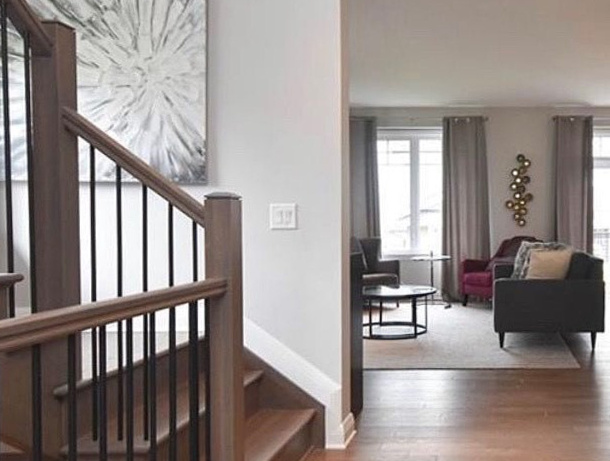 Presenting you the rockets that are a color from Sherwin Williams's whites and pastel collection. Having quite a high LRV of 62, it does contain any strong undertones but a very lease amount of blue and beige. This color can be used in the living room, bedroom, dining and also in the bathroom.
On the rocks is a very light gray color which gives it the advantage of looking off-white, which makes it suitable for any room. As the name defines, this color is similar to rock color. So, if you are looking for a soft and pastel-looking gray, then this is a great option for you.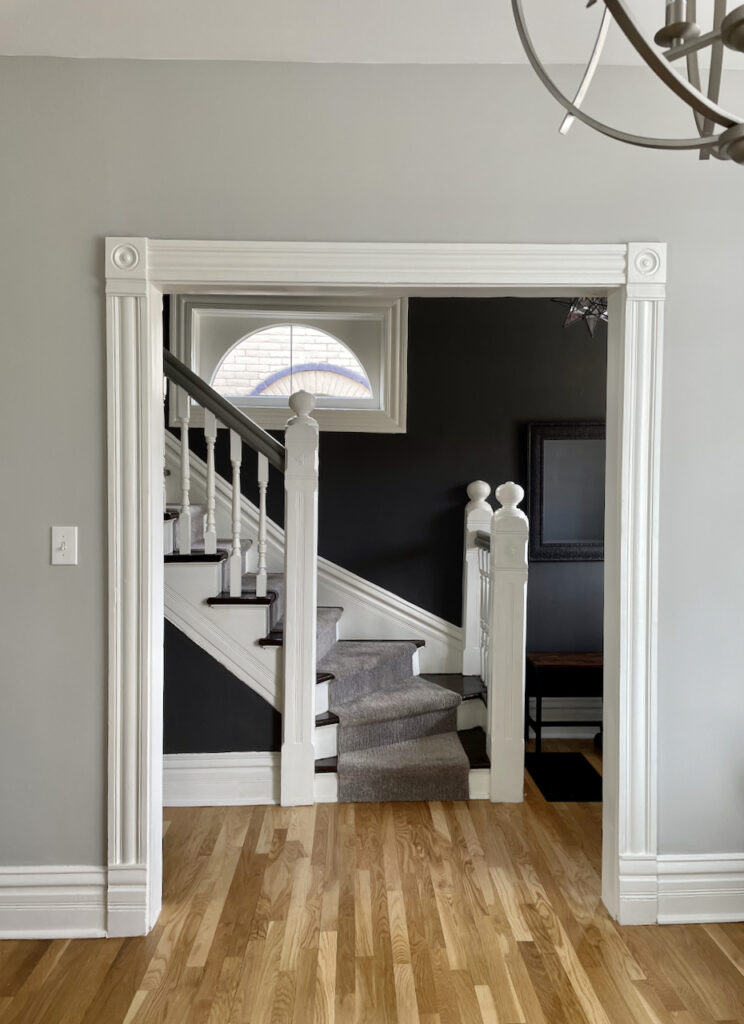 One of the best-selling and most loved gray paint colors with an LRV of 58 is a neutral color and will go well with any room in your house. This color has a small amount of violet undertone.
Make sure that your room is having ample amount of natural light or sunlight as it reflects a good amount of light and your place look beautiful. Repose gray is a perfect color that not only reflects light properly but also acts as a chameleon and changes according to the color in the surroundings. This color is many people's first choice.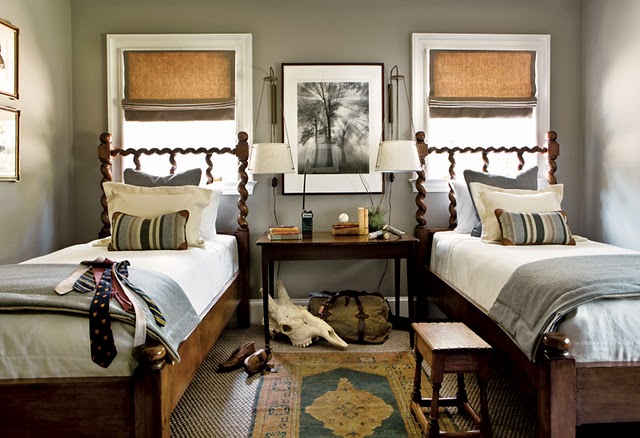 Moving on with another color in the list of gray paint colors, that is Rockport gray. We can say that it is a warm neutral paint color that also suits well in the exterior of the house. It's a medium-toned paint color with an LRV of almost 36 (35.65).
The nature of this color is warm and inviting. Though it is a greige color sometimes acts warm in the sunlight. If you are looking for a paint color for the exterior of your house, then Rockport Gray is the right choice for you. Remember that this color is a versatile color that works well in almost all kinds of textures and tones.
Englewood Cliffs is a gray paint color that is sophisticated and versatile that adds elegance to any space. This is a warm gray color that has undertones of beige and taupe. This paint color executes a sense of natural beauty and serenity.
One of the advantages of Englewood Cliffs is that it is suitable for a wide range of rooms that include living spaces, bedrooms, and even offices. Also, this is a paint color by Benjamin Moore that is known for its quality and durability. Also, this color has low VOC(Volatile Organic Compound), making it environment friendly.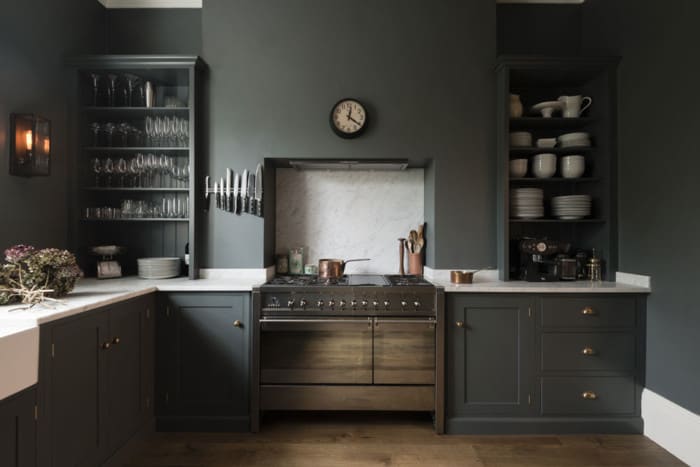 Plummet is a color from Farrow and Ball. The word "Plummet" comes from the lead used by fishermen to weigh their lines. This color is suitable for small spaces that have a modern feel implying minimal living.
The undertones of Plummet are strongly subtle but appear to be blue or purple often. Plummet works well when it comes to making a moody atmosphere or, you can say, creating a contrasting backdrop for vibrant accent species. The depth and richness of this color make it versatile giving one more reason to many homeowners and designers to choose this color. Plummet has the power to transform any space into a beautiful aesthetic.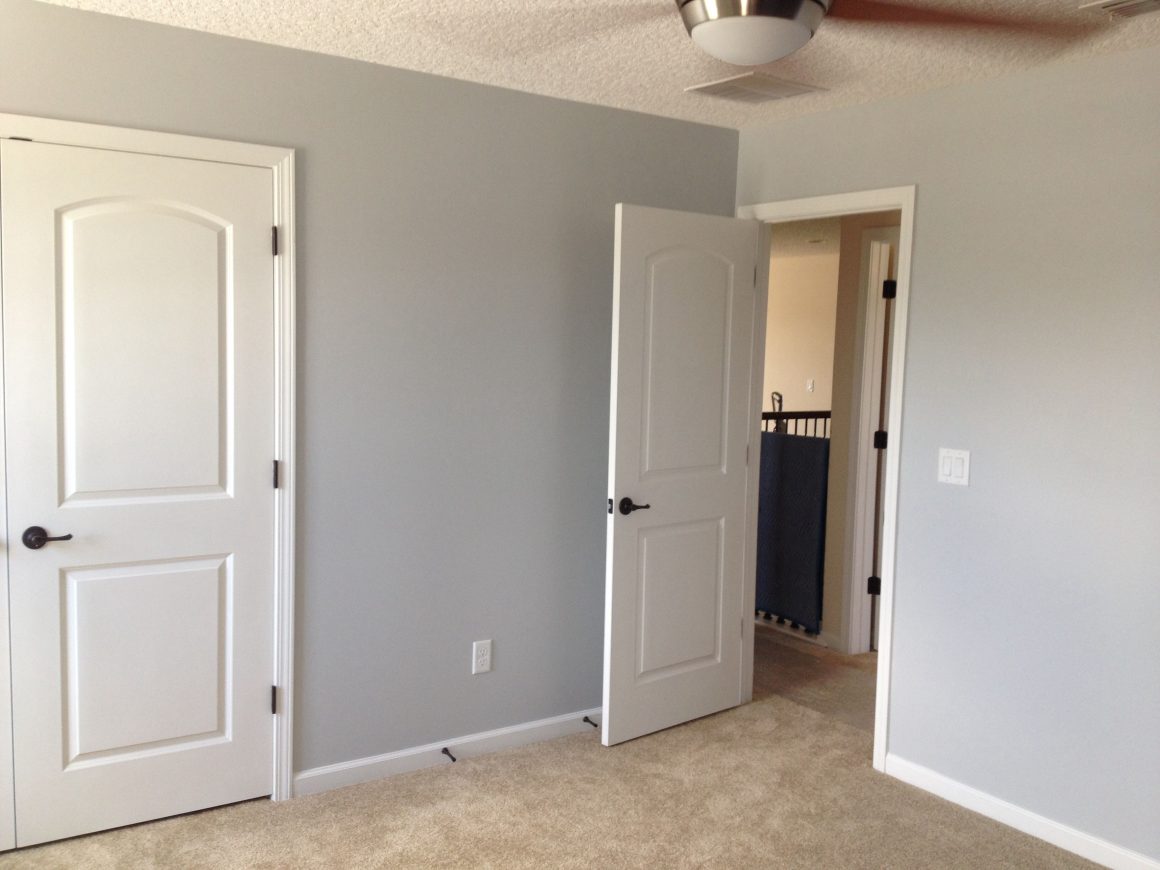 This is a light gray paint color with an LRV of 59. This color majorly has two undertones that are blue and green, but most of the time, it appears to be blue. This is a moody gray that represents the color of a storm cloud (a gray with a slight touch of blue) gray screen is a cool gray color and using it on rooms like the dining room and bedroom.
A gray screen is a little dark, and if you want a little lighter version of it with the same features, then you must try Olympus White (LRV 68). This color is even lighter than lazy gray. And if you want a darker version of a gray screen, then you must go online.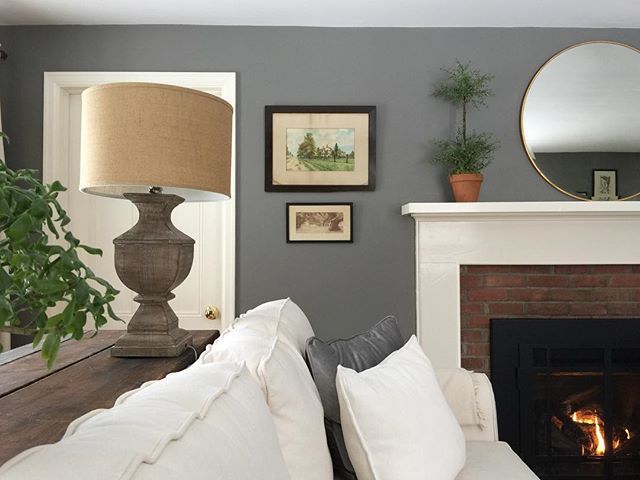 Chelsea gray another example of gray paint colors from Benjamin Moore. Unlike the above grays, this comes in the category of dark gray color with an LRV of 22. This color is no less than gorgeous you must consider a few things to keep in mind before applying it to your place.
Before applying, make sure that your room has enough natural light. Also, make sure to add a decent amount of white trim(for example, wide window trim or crown molding) that will highlight Chelsea's gray color and make your place visually appealing and attractive.
Conclusion
In conclusion, selecting the right gray color may be a difficult task but not an impossible task. Selecting the right gray color for your place can affect the aesthetics or mood of your place.
Throughout the exploration of the top 20 gray paint, we have discovered a diverse range of shades, each with its unique quality and characteristics.
The versatile nature of gray color allows it to adjust in many situations; whether you are looking for a modern or sleek and a cozy or comfortable look, the versatility of gray color allows it to go well with endless possibilities.
Which of the gray paint colors would you choose for your place or home? Let us know in the below comment section.
Frequently Asked Questions
What is the Most Popular Color of Gray Paint?
The most popular shade of gray is agreeable gray paint colors for a reason. That is a beautiful, natural, and soft color; they are versatile and go well with a variety of different styles and aesthetics. Also, it goes well with both light and dark rooms. It also goes well with different wood tones.
Why is Gray a Great Color?
Many reasons that make the gray color a great color. In color psychology, this color represents balance and neutrality. The color that is most likely to come between black and white shade.
Is Gray Color Good for Mental Health?
You can say that a somewhat gray color is good for mental health. The reason is creamier and softer shades that can make anyone feel smooth and calm. But this only implies a light shade of gray, whereas a dark shade of gray mostly gives negative vibes.
Is Gray Good for The Bedroom?
Gray is a versatile color that goes well with many colors, designs, and aesthetics. Irrespective of your home decoration, this color will not disappoint you. But make sure that you got enough lighting to make the gray color positive, as it appears to be depressing in dark light.