If you want a greige paint color at your place and you are confused about the color you must use, then you have come to the right place. Greige paint color has taken the world by storm because of its certain features, like its neutral and beautiful undertones, versatility, elegance, and many more. If you are new and don't know the meaning of greige color, then let me tell you that it is a color that is a combination of gray and beige color. This color has gained a lot of popularity among house painters and homeowners, and some of them keep this as their first preference but get confused about which color they must choose.
In this blog, we will be talking about 16 types of beige colors that will give your place a beautiful, elegant, and lively look, and you will not regret choosing it.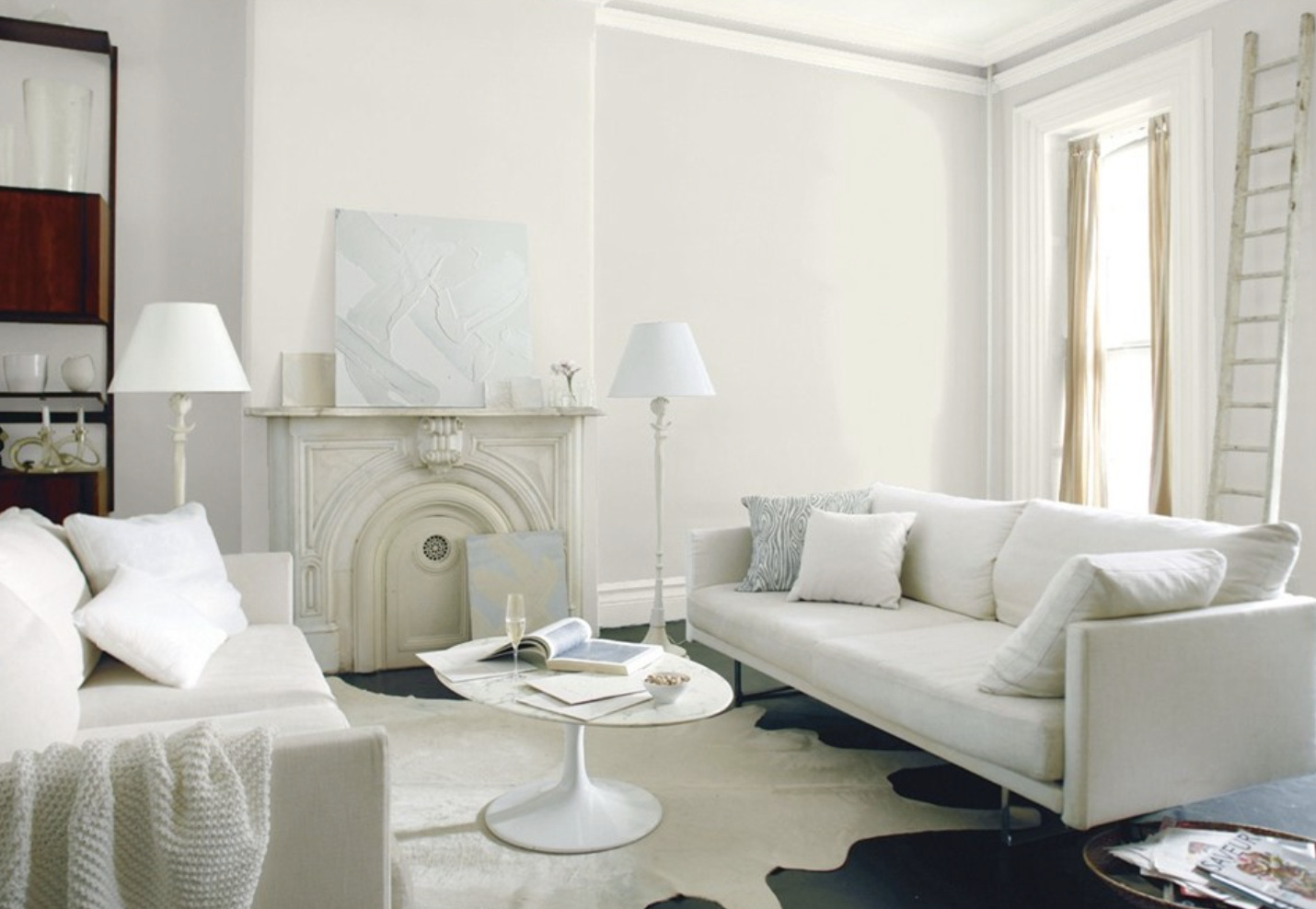 The classic gray color is an off-white, warm gray color that has a slight mute touch of feminine undertones. This is a perfect choice for those who don't want blue or green undertones in their paint color. The LRV of the classic gray color is almost 75, which means it has a high range of gray, and it will look good in a room having average light. It gives a soft and easy contrast when the trim is white. You pick the classic gray color of the Benjamin Moore brand, which will create magic in your room.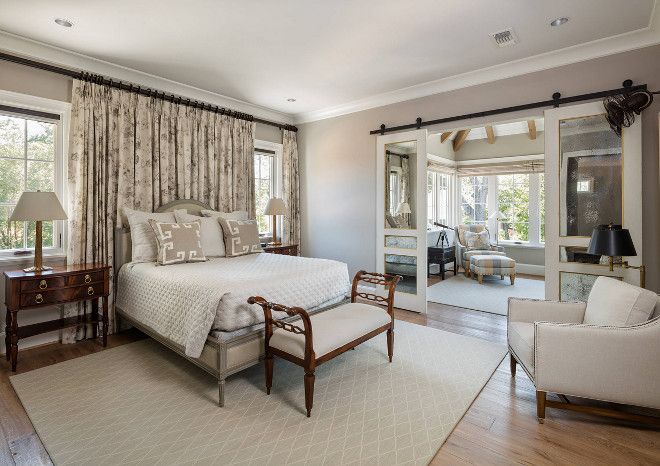 Sherwin Williams Anew Gray Color is generally a warm, greige color but seems cool besides other greige paint colors. This color is one of those unique colors that do not have any specific or main undertones except a little bit of purple. The LRV of the new gray color is 47, which means it falls in the category of medium range of gray. This color is versatile and fits perfectly with any color or decoration in your room.
You can also experiment with this on the exterior of your home, as a new gray color goes well with many bricks and stones.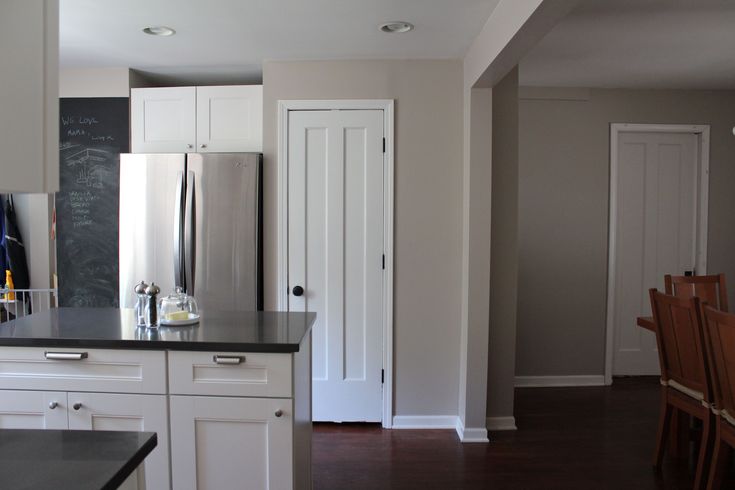 Behr Wheat Bead is another Behr that is warm, having soft and subtle undertones but a little more beige than gray. This color has soothing and can make any place warm, inviting, and comfortable. It has a medium-range LRV of 56. It varies in different lighting conditions. For example, it appears slightly lighter and more beige in natural light, whereas it gives a cooler and grayish tone in artificial light. The nature of Behr Wheat Bread color makes it versatile to maintain its elegance and adapt to various lighting conditions. This color will not disappoint you at any point.
Edgecombe Gray color is highly popular among the masses and is still used by many people around the world. It is known for its chameleon-like quality, which makes it look warm in one lighting and cool in other lighting. The LRV of Edgecombe gray is 63, which makes a high-range gray that keeps a good balance between light and balanced greige for interiors. I would recommend using this color in a north or south-facing Lightroom as it will highlight the beauty of this color. The thing you must avoid while using this color is to avoid combining it with a green or violet color.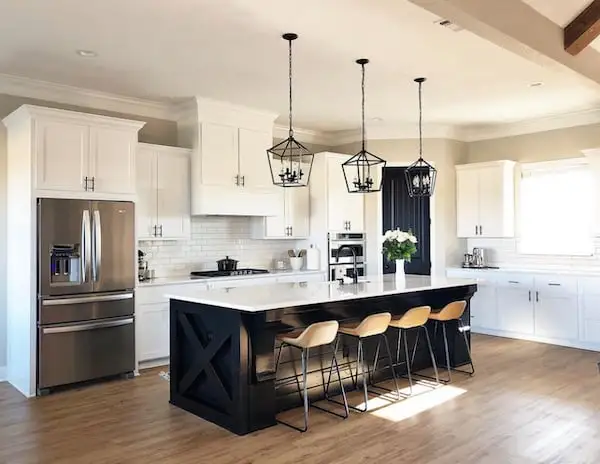 This is a warm color that works well with most interior settings. The LRV of this color is 60 and has neutral undertones. It is a flexible color that is not committed to an undertone sometimes; it even registers as not having any undertone at all. Also, it varies with the amount of light it is getting. So, agreeable gray can be a go-to gray choice for many homeowners and home painters. Its versatility, adaptability to lighting conditions, and ability to create a welcoming atmosphere make it a popular and safe choice for customers.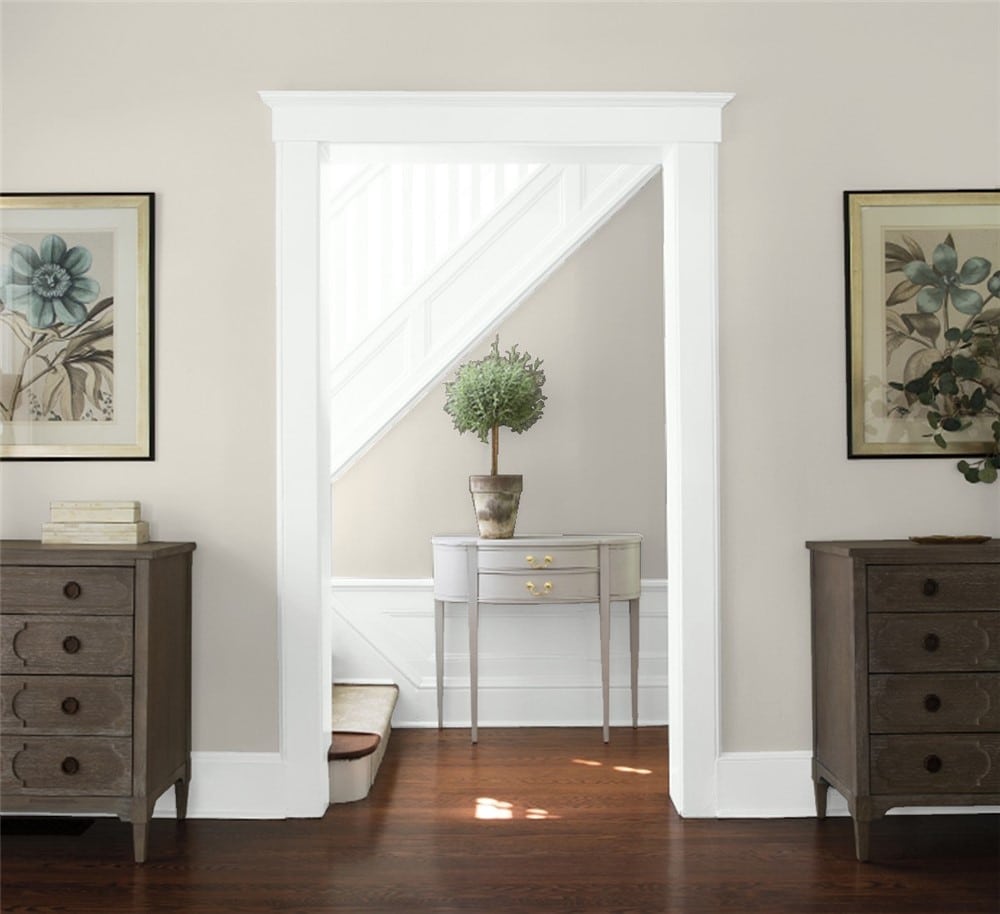 Collingwood is a traditional warm greige paint color that is slightly warm but has a softness that goes well with many interior and exterior designs. It has a soft and slightly violet undertone, having an LRV of 62(61.52). Collingwood works well in places with a well amount of space and natural light cause it beautifully reflects and makes the surroundings beautiful. Not only in natural light, it also suits well in artificial lightning, maintaining its soft and subtle character. You can use it in various places like cabinets, walls, trims, and many more.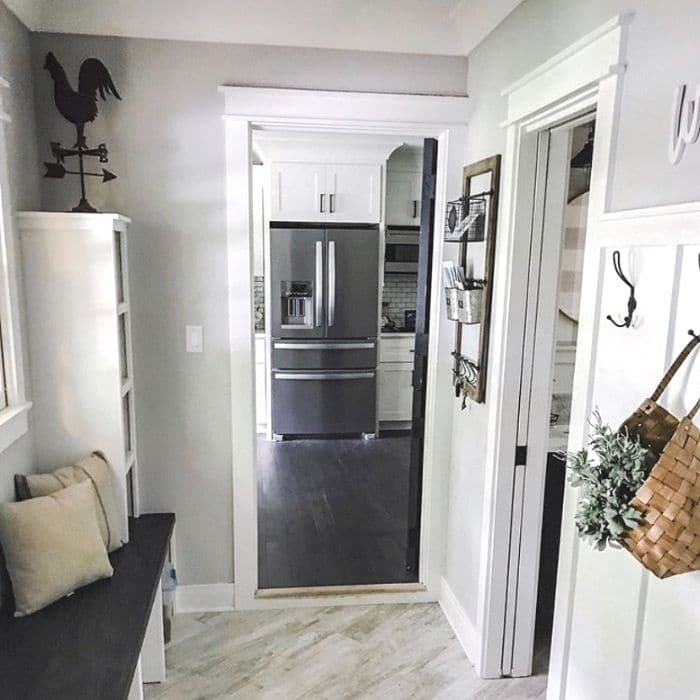 Sherwin Williams Repose Gray is another color that is warm with an LRV of 58. It is excellent for the backdrop of furniture, artwork, or element in the room. The natural and versatile nature of this color allows it to g well with much wide range of colors and materials that make it an ideal choice for those who want a paint color that can adapt to the changing paint color trends. After so many years, Sherwin Williams Repose Gray is still an ideal choice for painters and homeowners.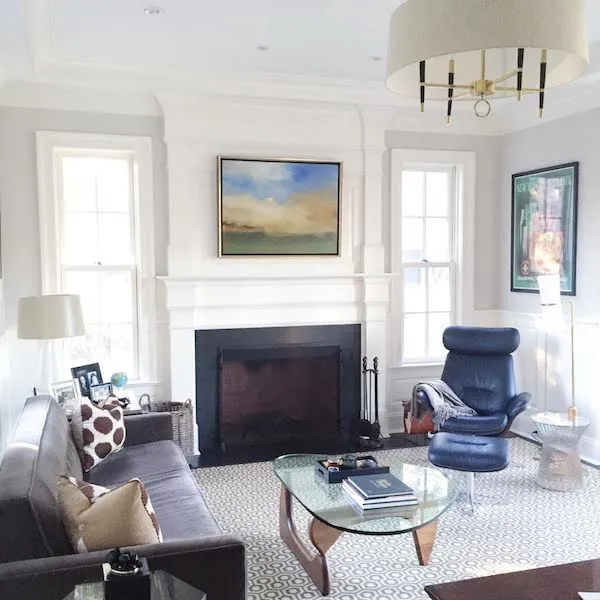 This is a gorgeous shade of gray that has a subtle bit of gray, which will help it to remove all the traditional cool gray tendencies it has. Balboa Mist has the feature of creating a serene and calming atmosphere in the room. If it is used as the main wall color, as an accent, or as trim color, Benjamin Moore adds a touch of sophistication and elegance to the room. The versatility, soothing quality, and timeless appeal is enough reason to make it a good choice for your room. One more advantage that can be counted is that it can easily blend with any color.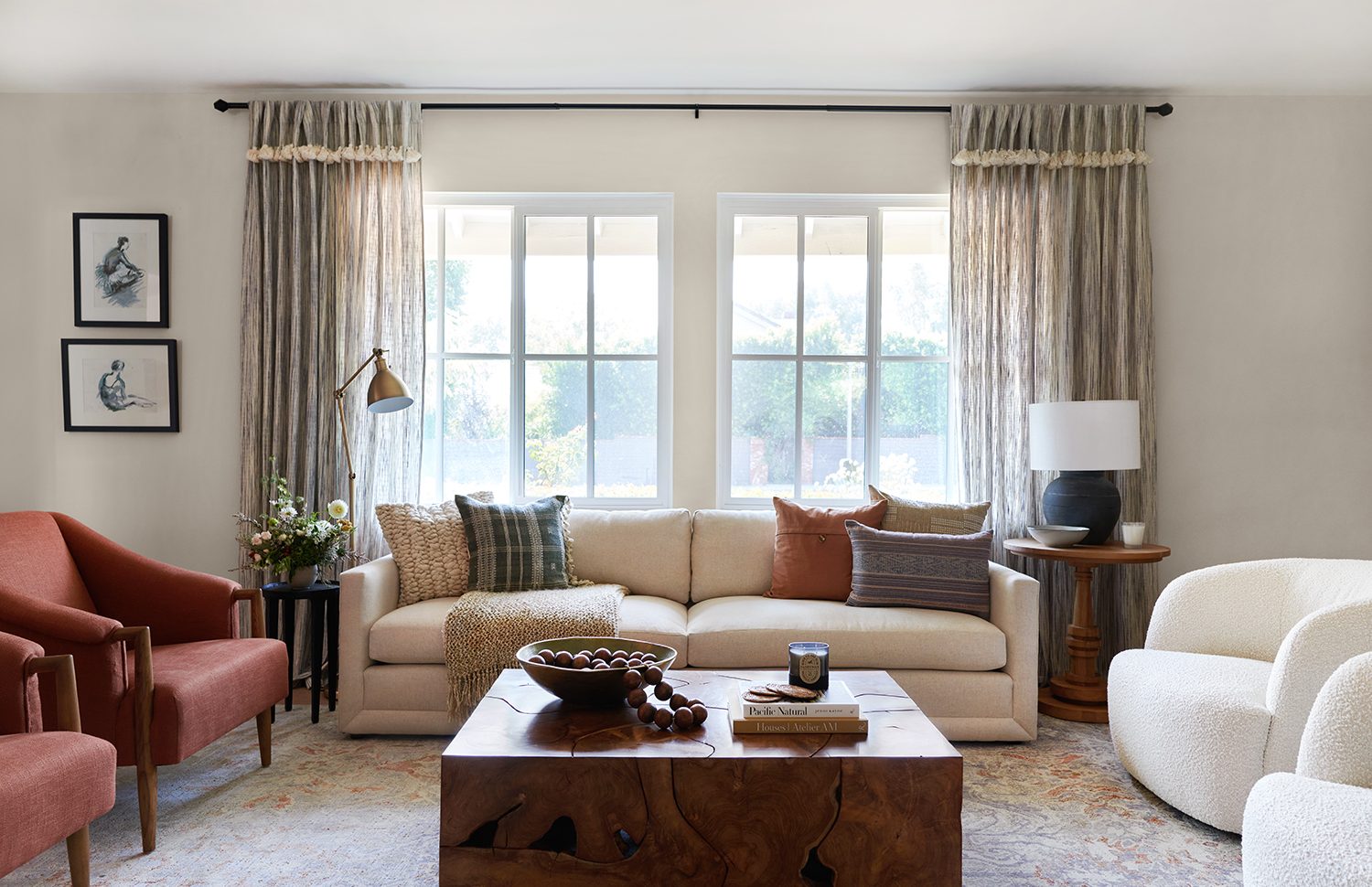 Pale oak is a neutral greige paint color that comes in between gray and beige. It is known for its soft and light appearance, which makes it a go-to choice for homeowners who want a neutral or subtle backdrop at their place. Pale oak has an LRV of almost 70, which means that it falls in the high range of gray color. It falls into the warmer side of the greige color, but at the same time, it gives a subdued and calming effect.
Some of the matching colors of pale oak are Chantilly lace, timber wolf, dinner party, and wrought iron. You can use some similar colors, like balboa mist, if you don't find this color meets your expectations.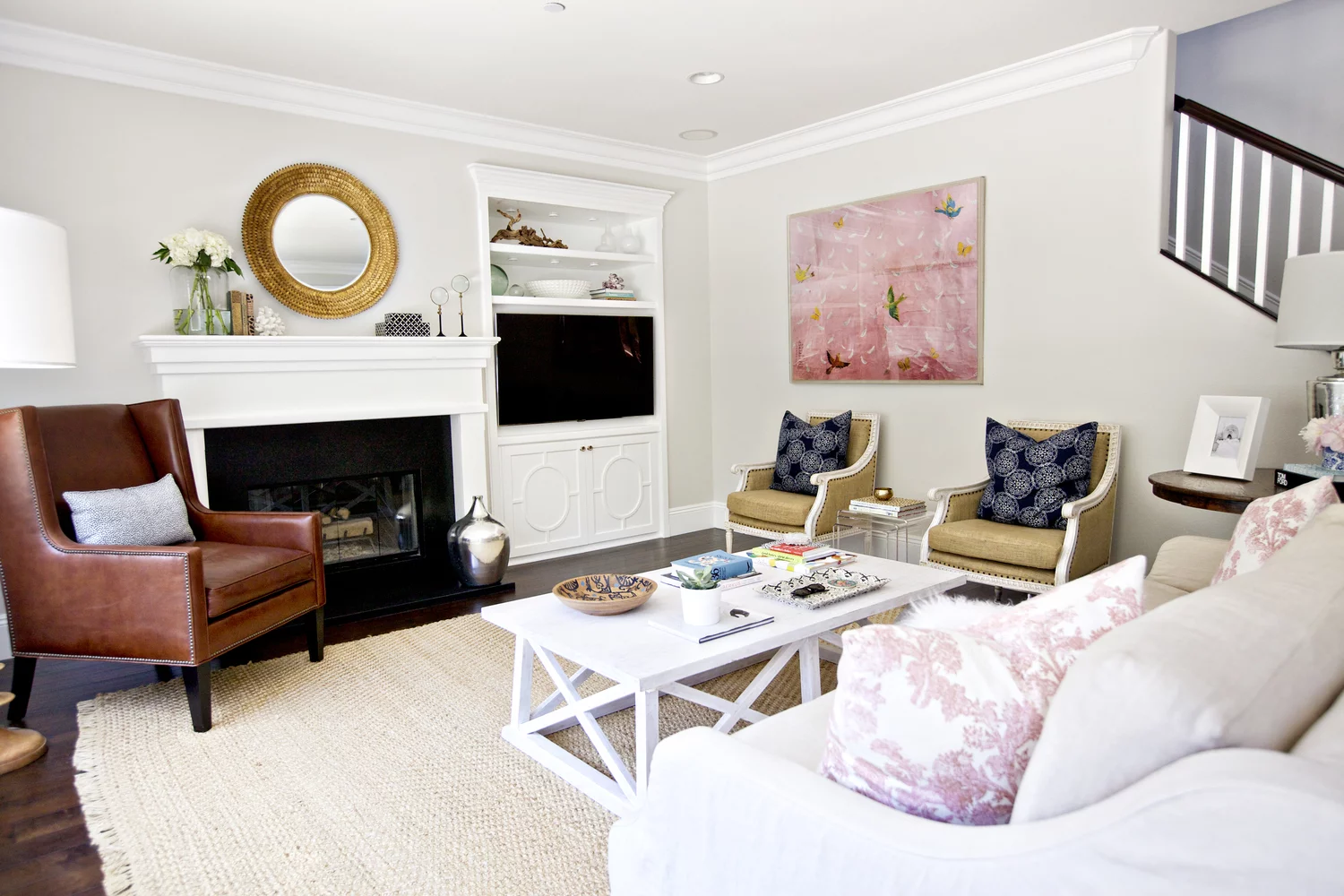 Behr silver drop is another amazing greige paint color. The name may be silver, but it is nowhere related to silver that can be used in all places, unlike its size (small, medium, and large). It is a beautiful and calm paint color that tends to reflect the various warm undertones. This color is an absolute beauty and timeless that you will not regret in your room.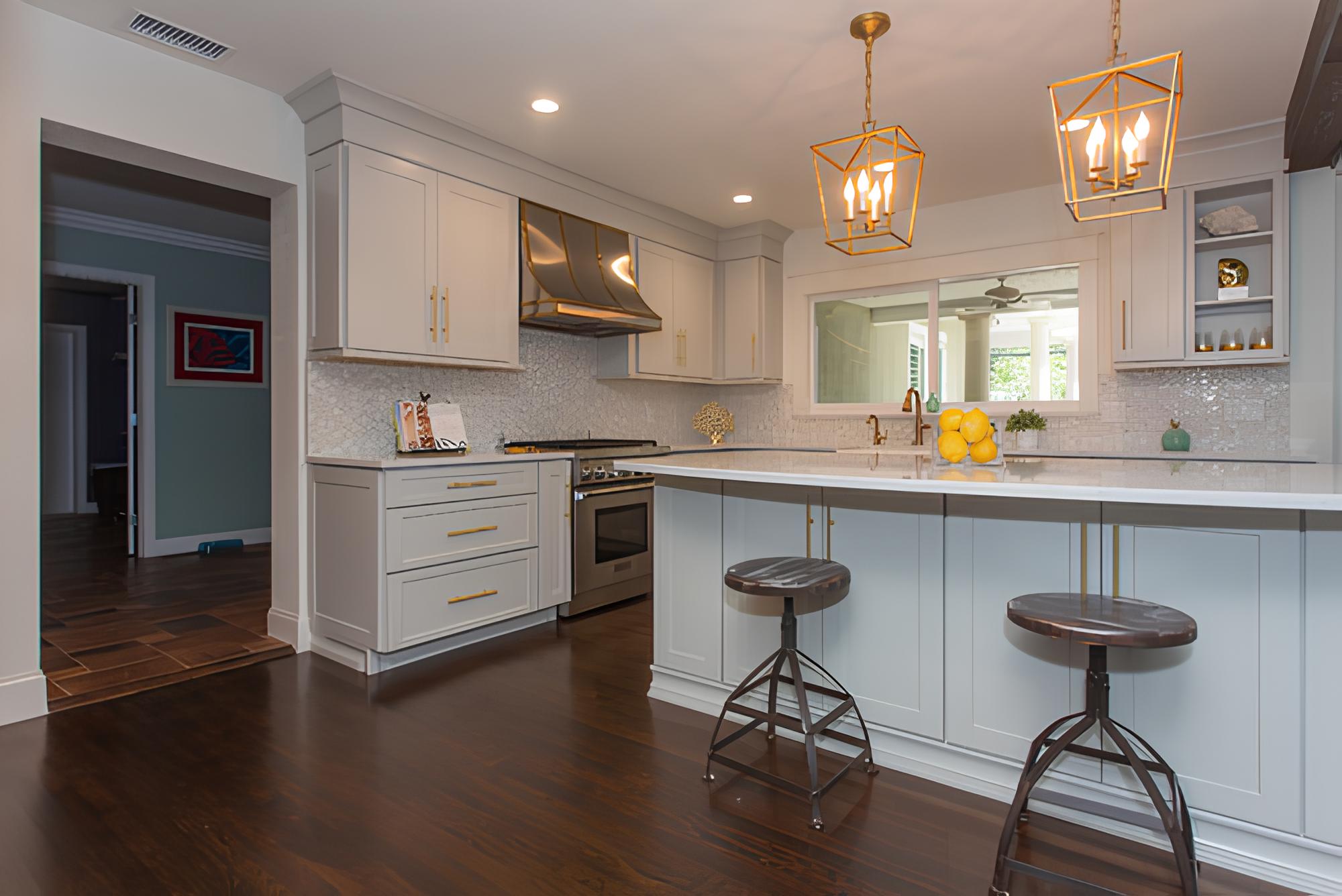 Sherwin Williams Big Chill, like its name, is a cool-toned gray color that is neutral with the inclusion of slight blue undertones. The texture of this color gives them a soothing and timeless look that will look eye-catching. The LRV of this color is 62, which will make high medium gray color and a color that has a high reflection. Due to its high LRV, it will be better in small spaces like flats, small apartments, or homes. The color will give you a calm and quiet atmosphere.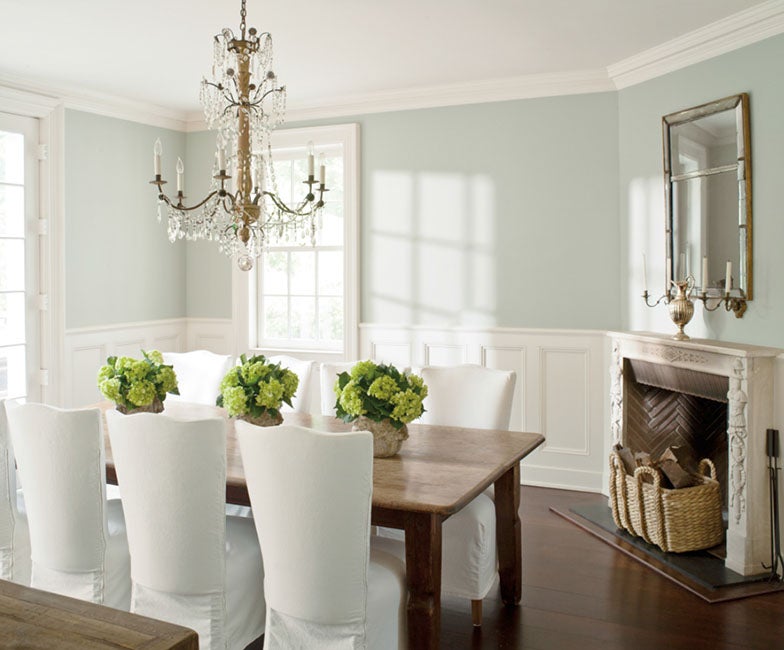 Gray Owl has been popular for over half a decade and is still going strong. It's because it's a gray color that adds brightness to the place and will remain gray, and this concept was loved and appreciated by many customers. It has a strong green undertone with an LRV of 62. Gray owl color suits well with a bright bleach vibe, so the shades white, green, and blue present in Benjamin Moore Gray Owl can work well.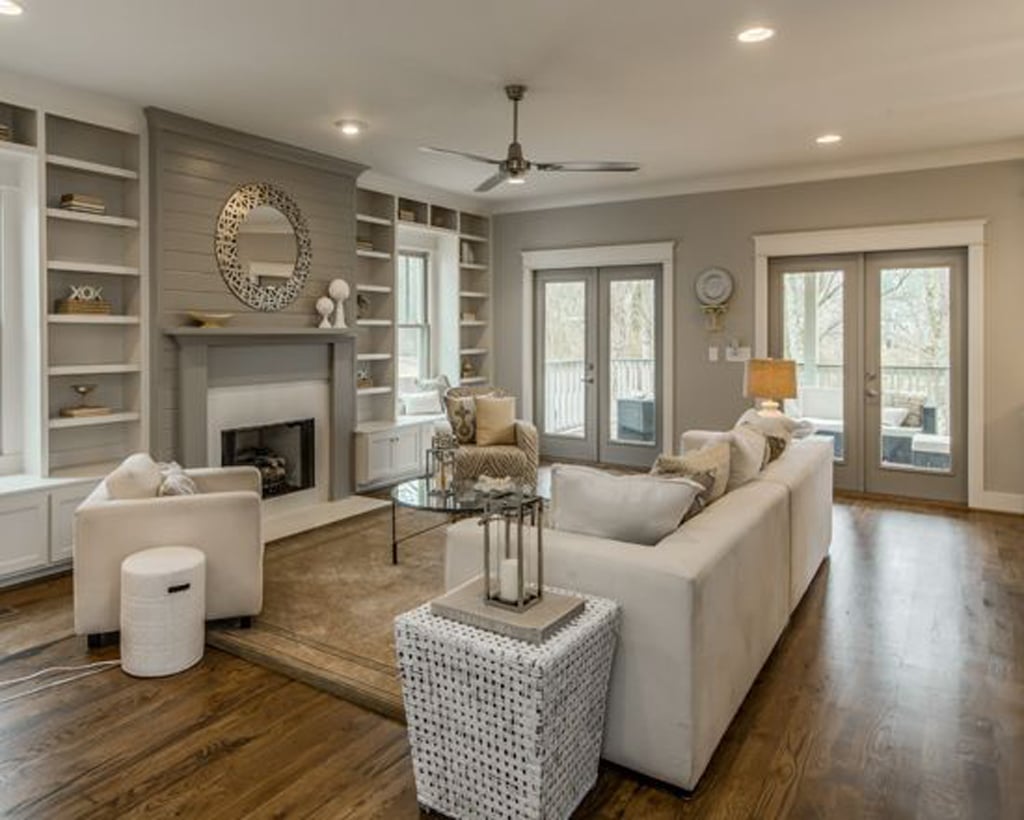 Sherwin Williams Colonnade Gray Color is soft and warm, having beige undertones. If you look closely, then it appears to be slightly blue or green undertones. This color also has a historical significance as it was used in many historical monuments of Rome. This color has more portion of beige when compared with gray providing warm touch to your walls.
The LRV is 53, which means that it is a medium-range gray color, which means that it is neither too light nor too dark (as LRV has a scale from 0-100 where 0 means black and 100 means white). As it is a medium-range color, but if exposed to natural light, it can make your room look bigger and brighter.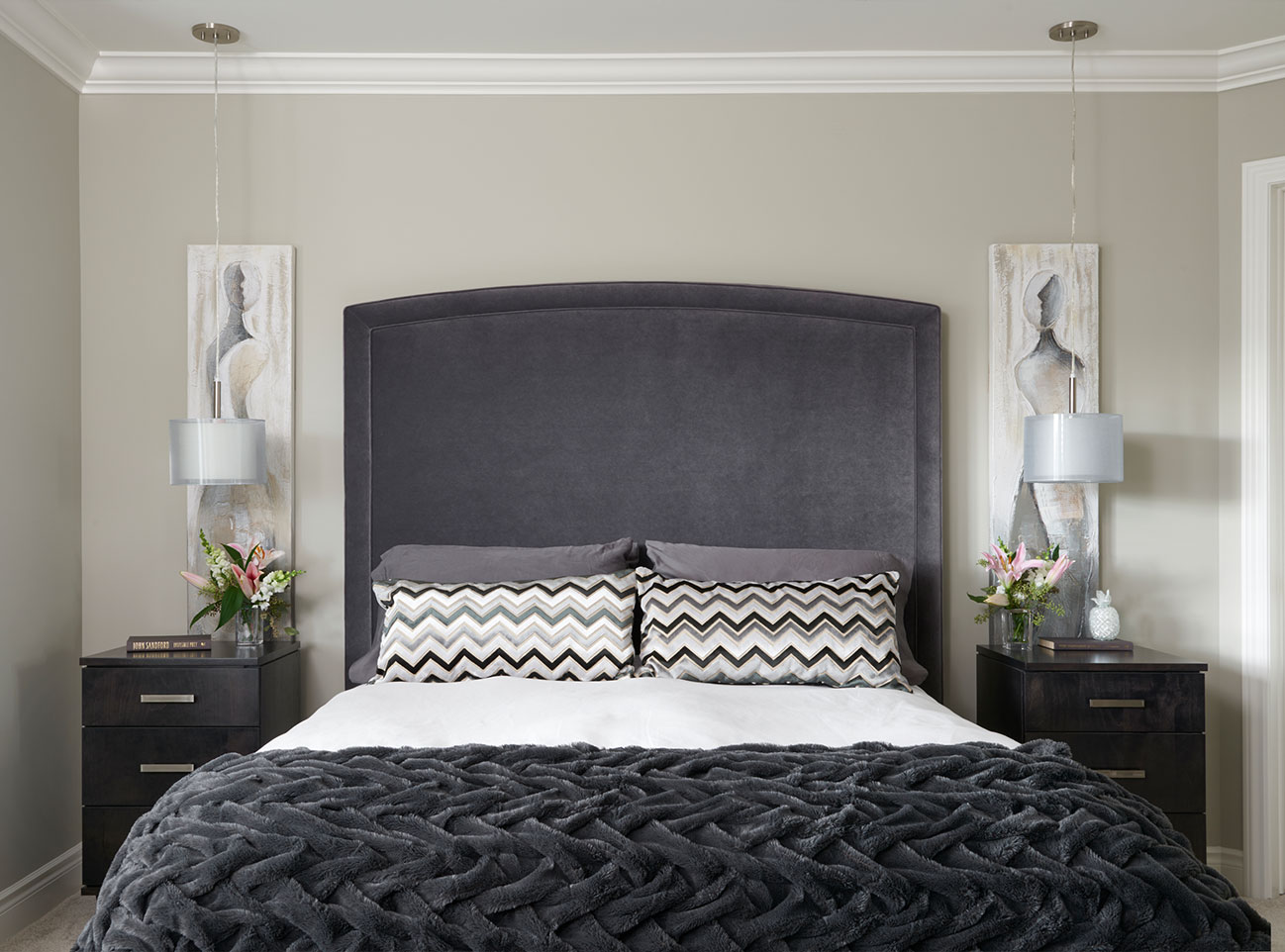 Revere Pewter is timeless and subtle and also can blend with any color and interior design easily. You can recommend this color to anyone with a blind eye. It can add warmth and coziness to the room or place that restores calm and balance to your home. Not only this it also create relaxing vibes in the space.
The LRV is medium range 55.55, releasing warmer vibes to the space. You can use this color on north or south walls making a cohesive and balanced environment that balances the light and the shadow of the room.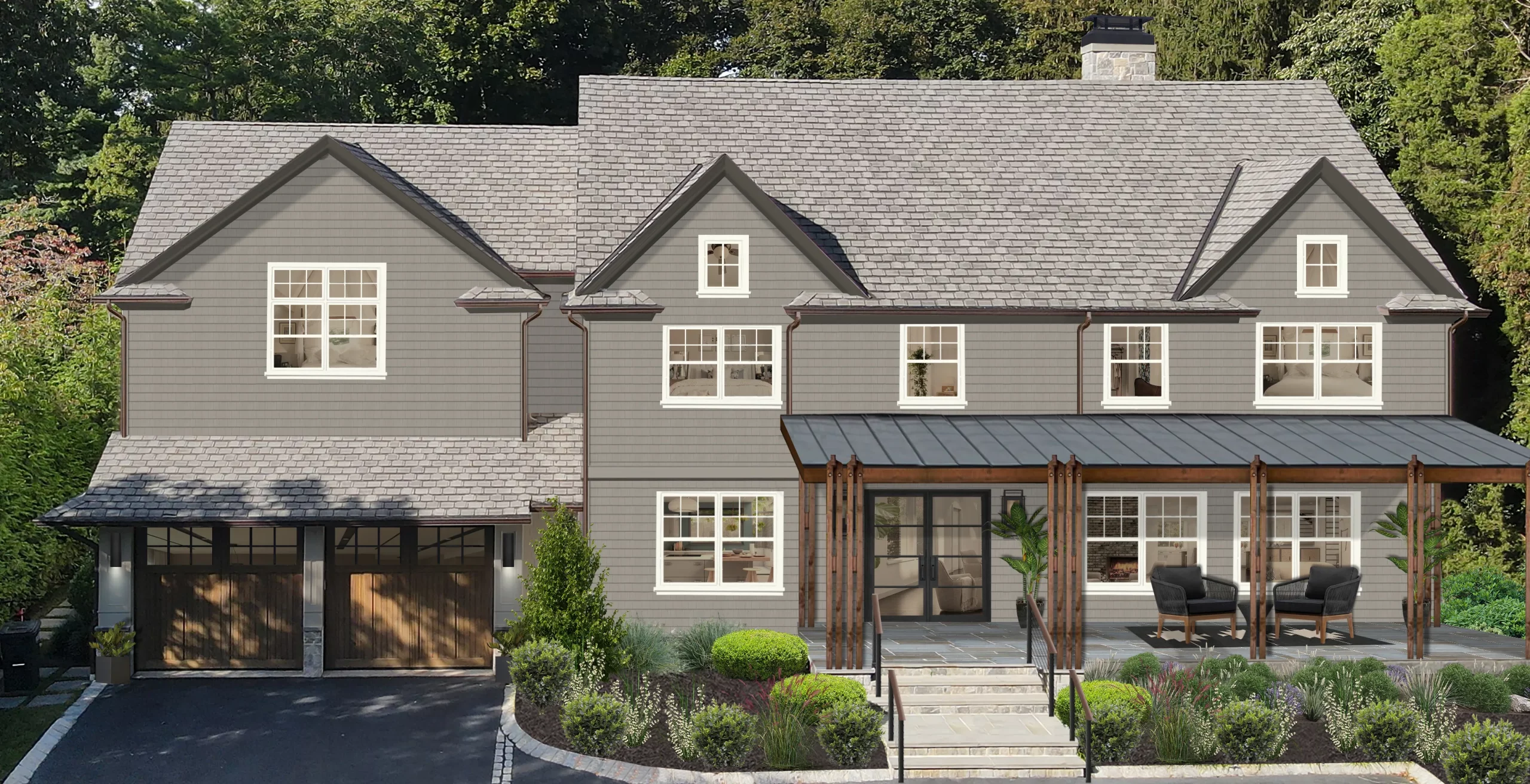 Dorian Gray is a warm, greige color having a low LRV of 39. That makes it a soft and medium-toned paint color. Dorian color is an excellent color choice for the exterior of the as it goes well with stone and brick colors; you can even use it for roofs. It has a very light green color undertone.
You must consider some things like if it suits well in your place to avoid this problem, you can take a sample and can check it. Some conditions that you must keep in mind while finalizing the color are a sufficient amount of light at your place, going well with the vibe, and many more.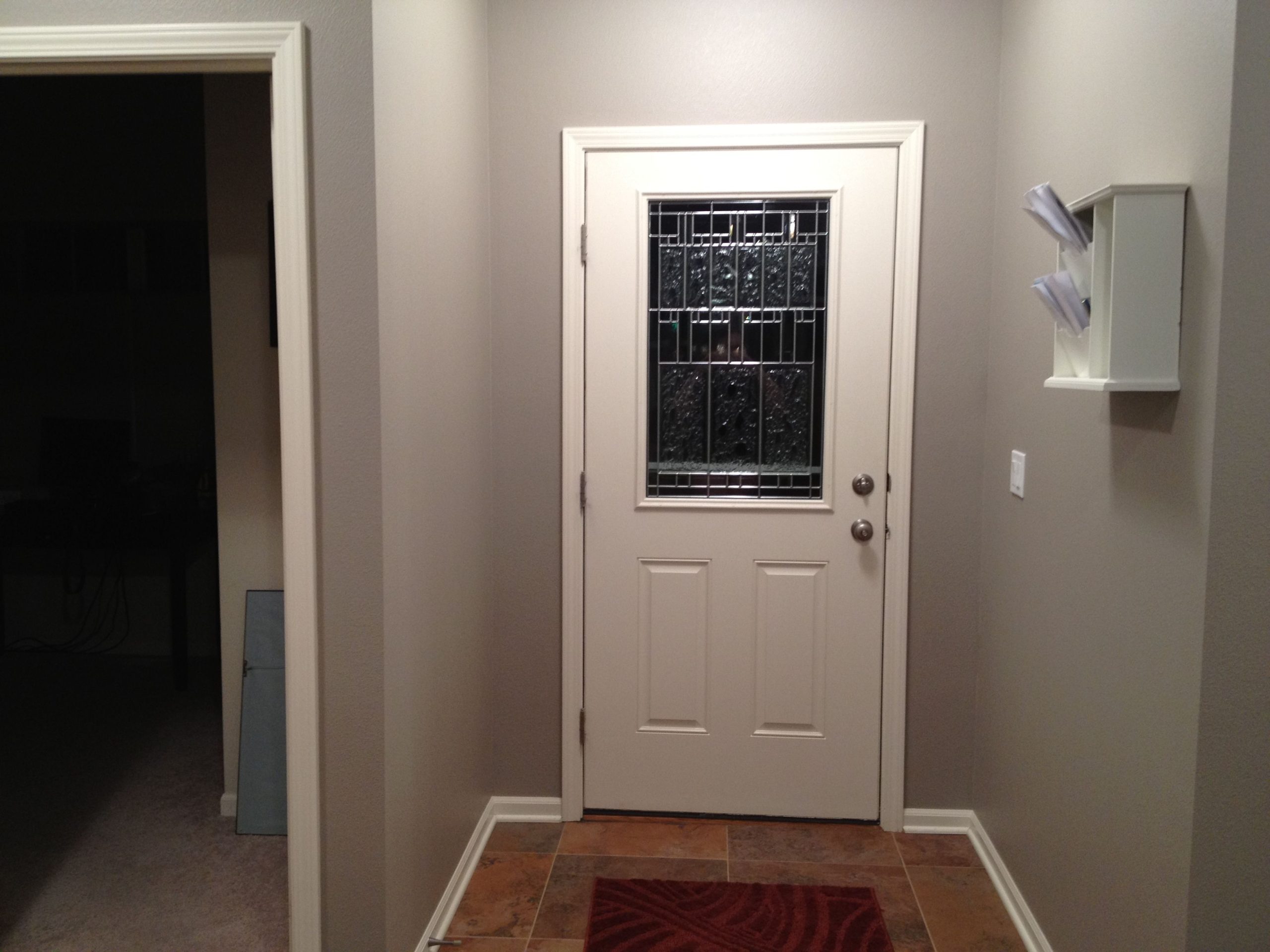 Mega Greige is a neutral paint color that is made for the exterior of your house. It is a warm color with a slight taupe having a medium-range LRV of 37. One of the features of this house is that it does not have complicated undertones. The taupe tone makes the greige color stand out from the stones and bricks of the house.
The tone of this color is versatile that looks well on most textures and styles. As it has a warm undertone and will remain warm irrespective of light, so, if you want a cool undertone greige paint color, then you can go for another color.
Conclusion
In conclusion, greige paint color is one of the closest to the perfect color for your house. Greige color offers a neutral backdrop that can effortlessly complement a wide range of interior styles and personal tastes.
The 16 greige paint colors mentioned above are some of the best choices, as they have their uniqueness, undertones, versatility, and elegance. At last, the thing that you must remember while buying these colors is that they can appear different depending on the factors like natural or artificial light. So, you must take and check the sample of the color you have chosen.
Which among the 16 greige paint colors do you like the most? Let us know in the comment section.
Frequently Asked Questions
What Colors Go Well with Greige?
Though greige is a versatile color, it can go well with most colors; some of them that will go well with it are deep olive green, navy, glowing jewel pinks, soft whites, warm creams, muted blues, and many more. These colors create a really good combination when combined with greige color.
Is Greige Still a Popular Paint Color?
Yes, greige paint color is still popular among many house painters and homeowners. The neutral and versatile nature of the color makes it blend with other colors and designs very well. If you want to give your room and place a different look, then greige color is a perfect color choice for you.
How Do You Choose a Greige Paint?
Choosing a greige paint color, you must always consider the tone that will suit your place or room. You must take the color sample of your choice and check it at the place you want that color to be, as many color changes due to different lighting conditions.
What is the Perfect Greige?
Every greige paint color has its perfection. It depends on the mood or the environment you want in your room; for example, a mid-tine gray color with create a warm and welcoming mood and environment in your room. You can choose colors like this.