Tired of the old look of your closet? Want something cool and funky in addition to it? Then why not consider adding curtains? Yes, you heard it right. Curtains are quite an essential accessory when it comes to elevating the decor of any space. They have been used on doors and windows, for privacy, and for several other purposes. However, recently a lot of home decor enthusiasts have also started using curtains as a quirky alternative to closet doors.
Curtains such as closet doors are easily replaceable and allow to add richness and layering to the whole room design easily. The best part is they are super easy to install and remove anytime you want. Although curtains as closet doors are comparatively a new idea, their ease and beauty have managed to gain quite a lot of attention.
Considering their practicality, we have honed down 18 such curtain closet ideas that look amazing and are functional as well.
1. Privacy for Your Walk-In Closet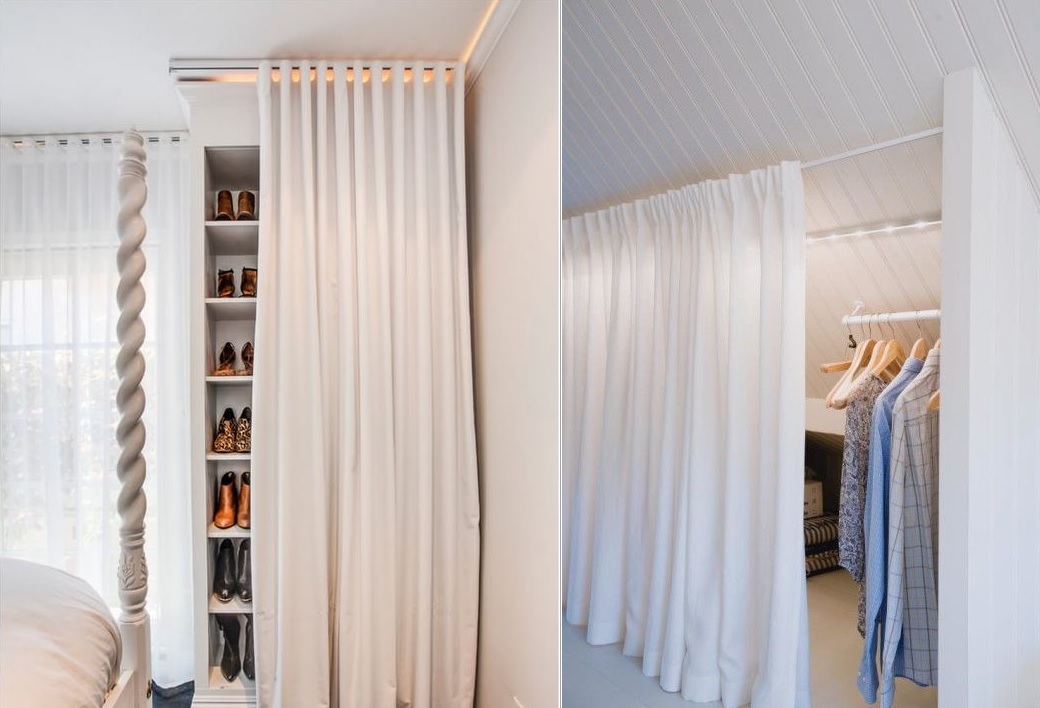 The storage and showcase of important belongings like books, jewelry, clothing items, and more make a walk-in closet quite a valuable space. And also, it is visited quite often, which makes it significant to make your walk-in easily accessible.
Using curtains as closet doors for these walk-in closets can be an excellent idea to make the entry and exit easily from the space, while the unique style can also help catch everyone's eye.
2. Expanded Storage for Compact Space
Struggling with limited space and don't want to install regular doors? Then why not try something new with these curtains? Curtains as closet doors aren't just fancy but offer much more. They offer enhanced storage by eliminating the need to install big bulky doors.
One can easily slide them or even use a tie to keep them styled at corners. There are several ways in which one can use curtains as closet doors to make their wardrobe spacious and stylish at the same time.
3. Curtain Closets for Privacy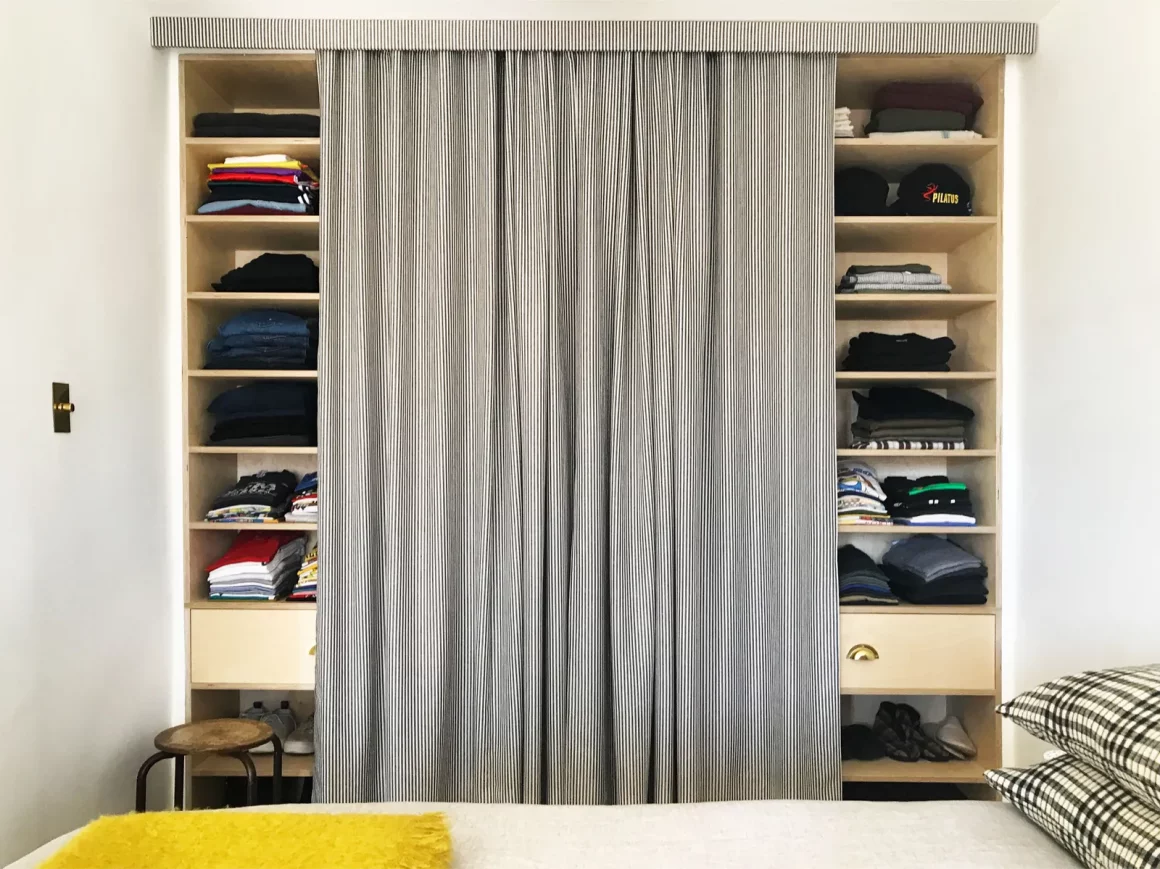 One of the most prominent and basic uses of installing curtains as closet doors is to maintain privacy.
Your closet contains all kinds of personal items which you may not be willing to showcase to everyone at all times. Curtains such as closet doors can be really helpful in that case. They can be used to cover wardrobes in a chic way taking a minimum of space while offering maximum comfort and fashion. These are available in different sizes, prints, and designs, allowing their styling in several ways.
4. A Secret Gateway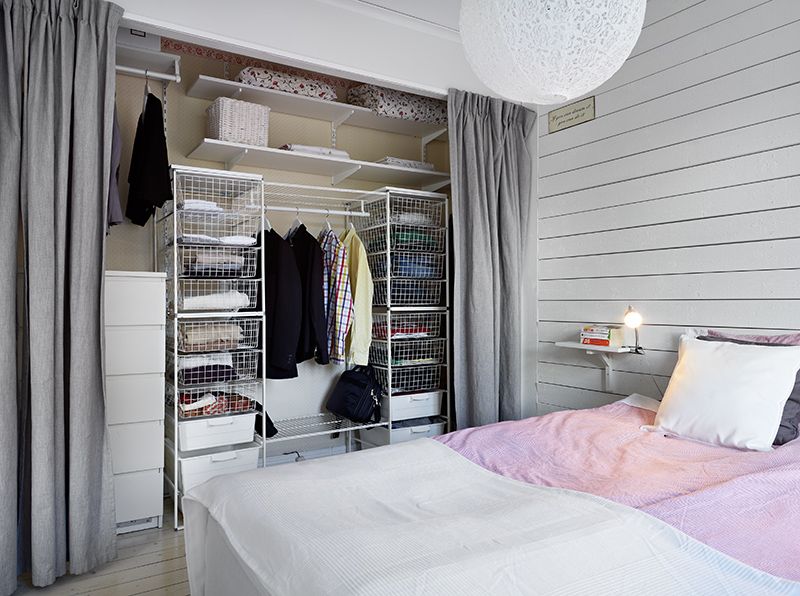 Have those secret gateways in movies ever fascinated you? Have you also wondered how to create something similar? Well, that is quite possible and easy to create a secret hideout or passage using curtains as closet doors.
Even for spaces like bedrooms, and study rooms, you can use a curtain to create a more personal and separate space to store your essentials or to carry out some personal work without any hindrance.
5. Sliding Curtains for Maximum Space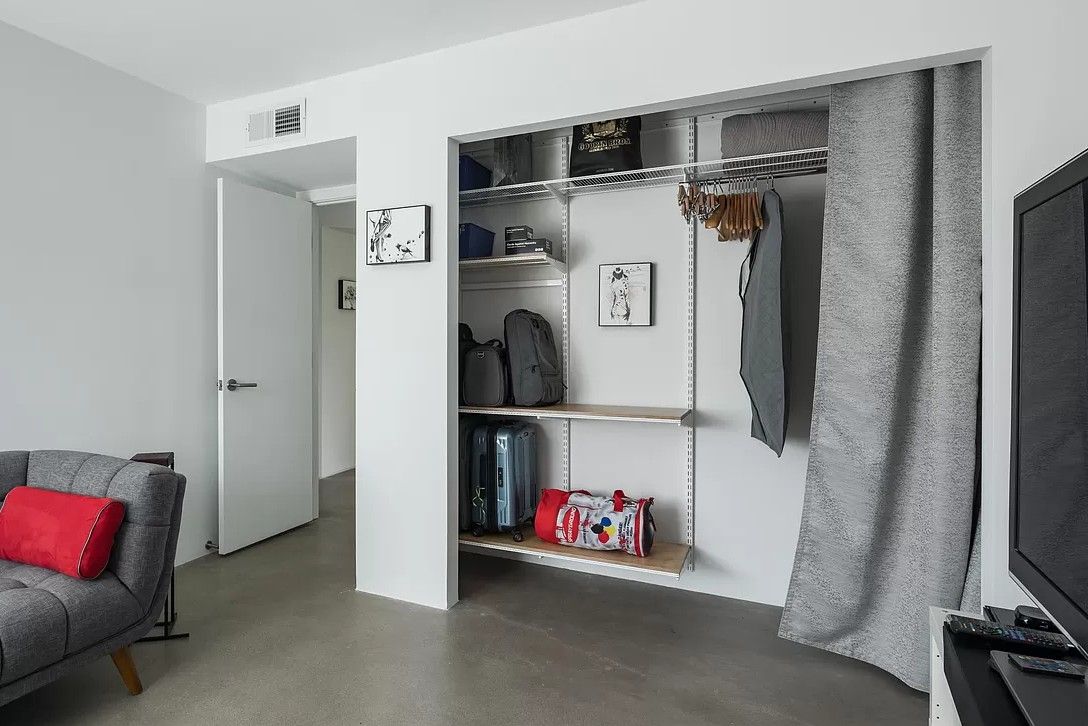 Want to create something classy yet sophisticated and simple? Then, using Sliding curtains as closet doors can be a great idea. They look chic and make any area easily accessible.
Sliding curtains can be quite a quirky and affordable alternative to sliding doors. Also, these are super easy to install while offering maximum looks and appearance. Accessories like hangers, rods, or clips can be used to bring this idea into action. So what are you waiting for when it is possible to install these curtains with minimum effort?
6. Curtains to Add Colours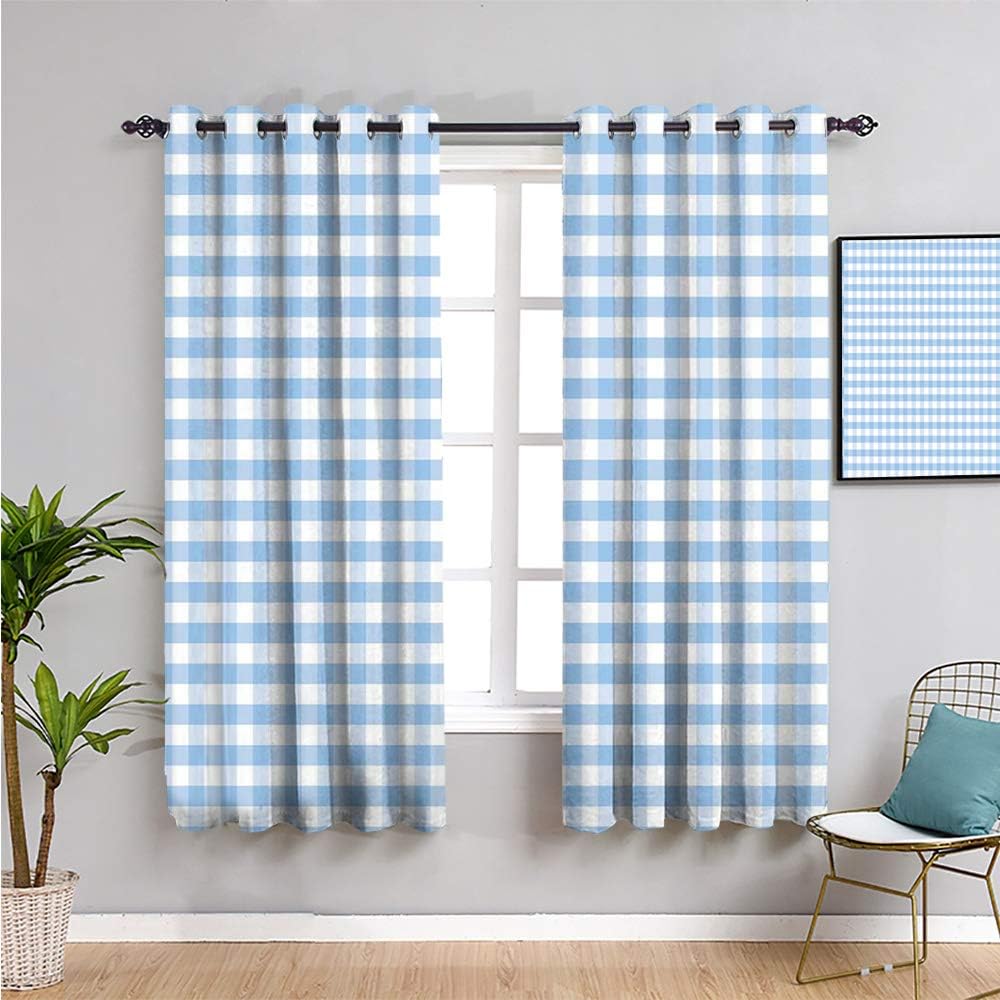 The best part about using curtains as closet doors is that they allow one to experiment and play with different colors endlessly.
The colors of these curtains play quite a vital role in determining the style and mood of a specific area. To create something bright and lively, one can use poppy colors. Alternatively, soft shades can be used to create a calm, soothing environment. White and neutral shades can help create a warm tone. Additionally, pastel-colored curtains can be used to showcase minimalist design and sophistication.
One can also experiment with the colors considering the background of the room, closet, and overall style.
7. Curtains to Add A Theme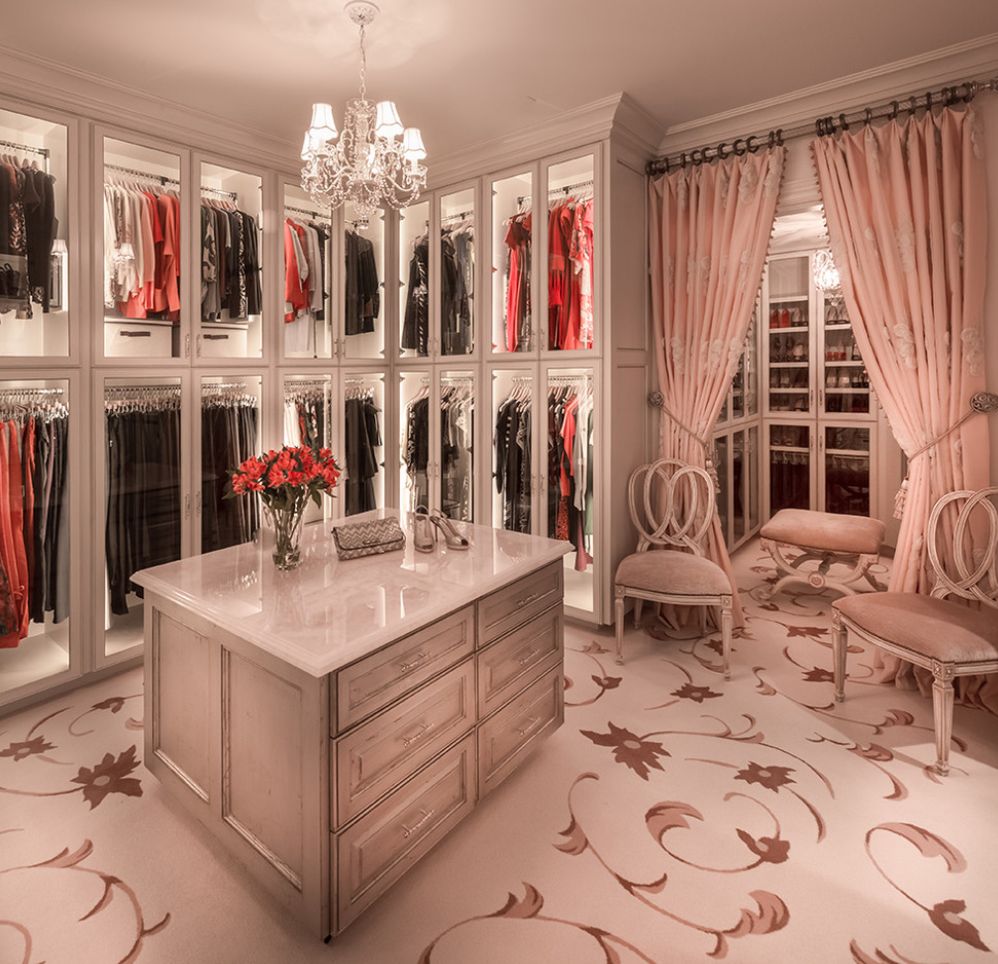 There is no denying that it is the small elements of your room that determine its overall style and theme. In that case, one can never afford to overlook something as significant as the theme of your curtains. Yes, you heard it right.
Whether you want to create a fairy theme or a bridal style, curtains can be used for all. Using layered curtains as closet doors add a layer to the look, making it look more fairy and classy at the same time. Additionally, to make the curtains look bridal, one may use laces, borders, and several other accessories.
8. Customized Curtains for A Personal Touch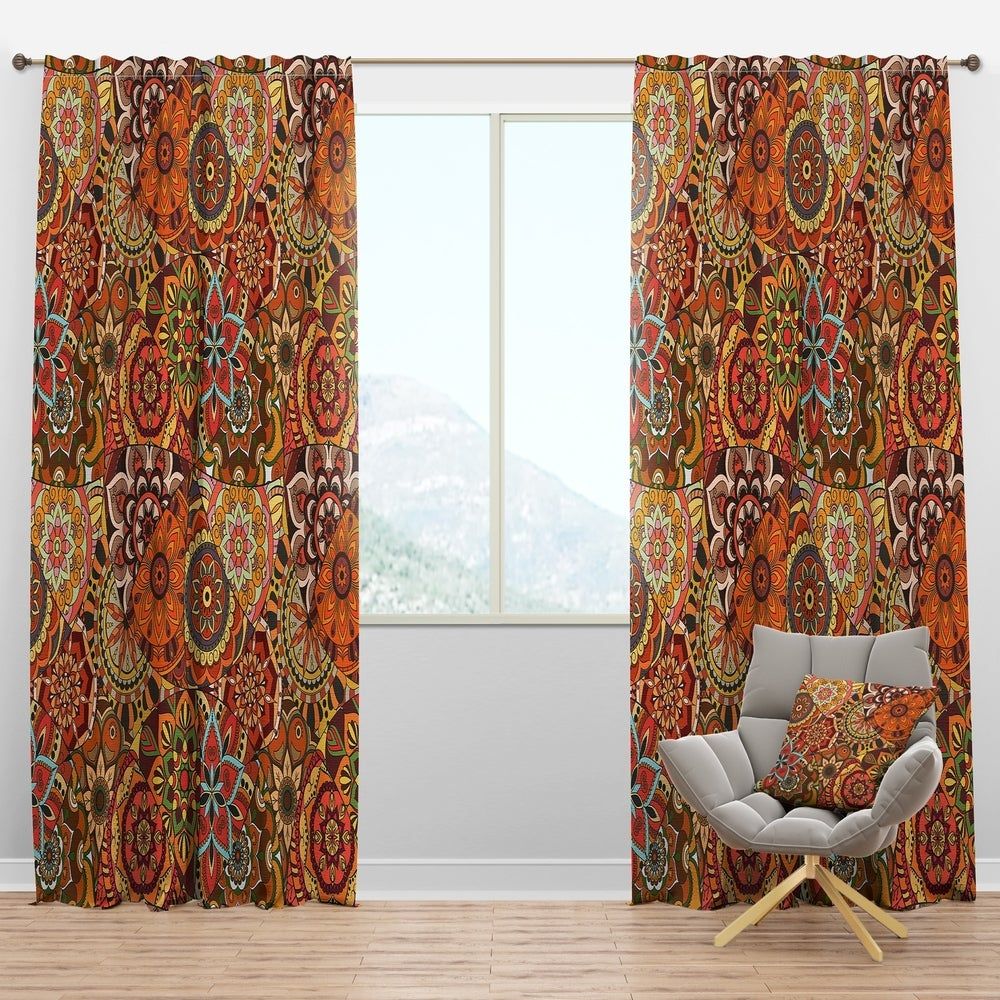 Want to keep your space organized while also making it look customized? Why not when curtains can simply help you with the same?
To create a synchronized design with your room background and furniture, customized curtains can be used. One needs not spend a heavy chunk of their pocket designing matching doors. Rather using curtain fabric can be an easy and quite affordable idea. Additionally, they allow one to play with colors, different prints, and designs, allowing them to explore their creativity and design.
9. Curtains as Room Dividers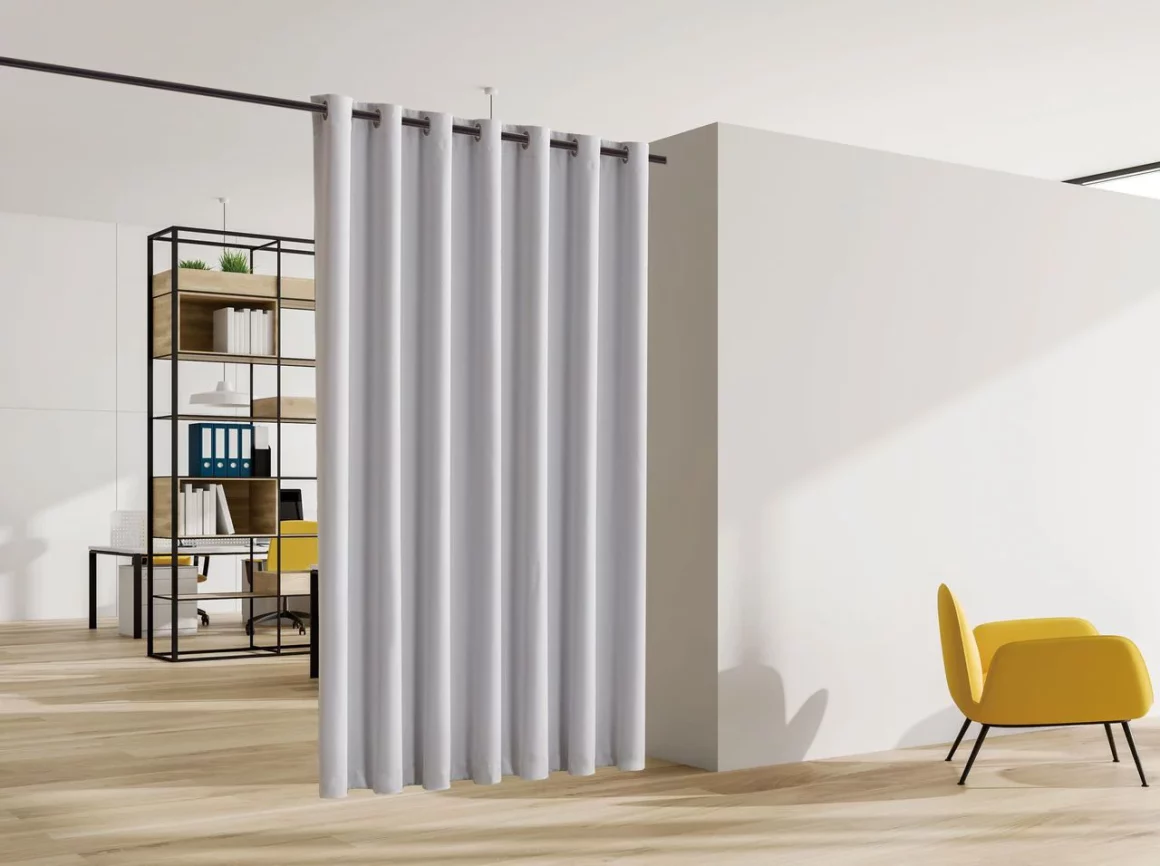 Ever thought that curtains can be used to divide your rooms into two? Sounds interesting, right? Well, it is. Curtains make it possible to separate the room into two parts without using a door or some other robust alternative.
This can be a super useful idea to enhance privacy while also making the two divided parts of the room quite accessible to each other.
Separate a particular area, hide your unwanted stuff, or create something personal; everything is possible with curtains.
10. Mixed and Matched Curtains to Add Layering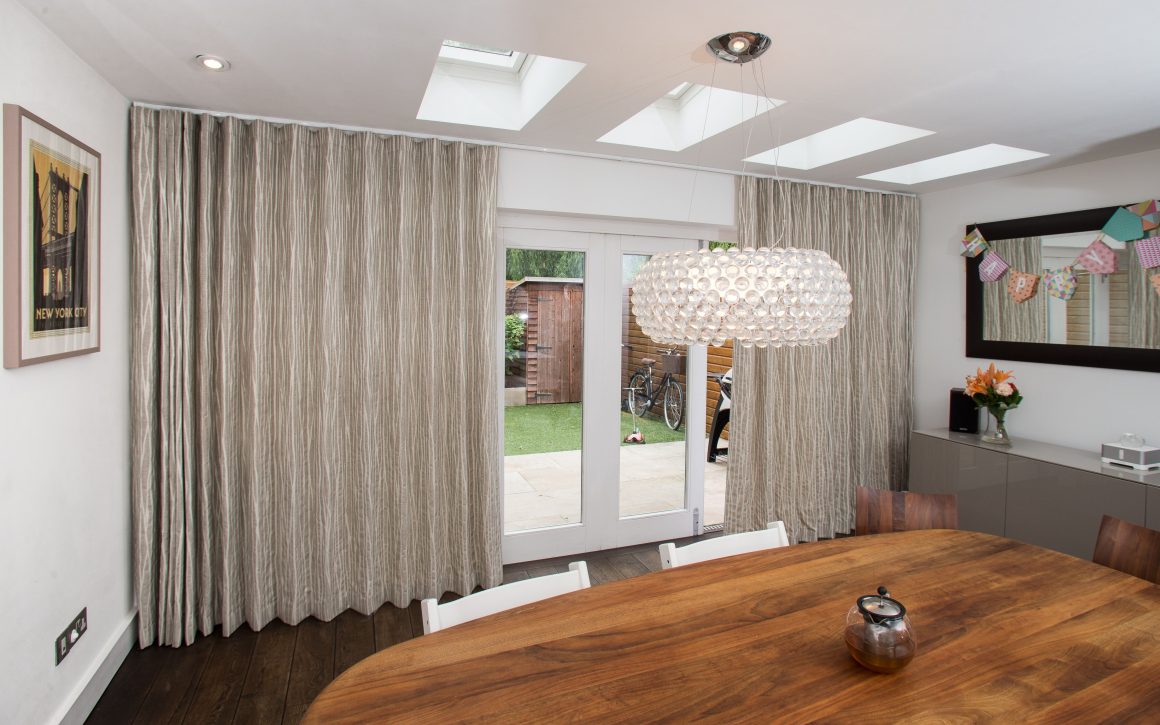 The most preferred reason why curtains are highly popular as closet doors and for several other purposes is their flexibility. Curtains such as closet doors are easy to experiment with.
For instance, if your wardrobe is subtle and full of monochrome tones, then using satin curtains of light colors could be a great idea. Matching your curtains with your wardrobe collection can make the whole look more warm and rich. Alternatively, for someone wanting to create bold looks, they may use different colored curtains and mix and match them to bring out the best theme.
11. Patterned Curtains for Styling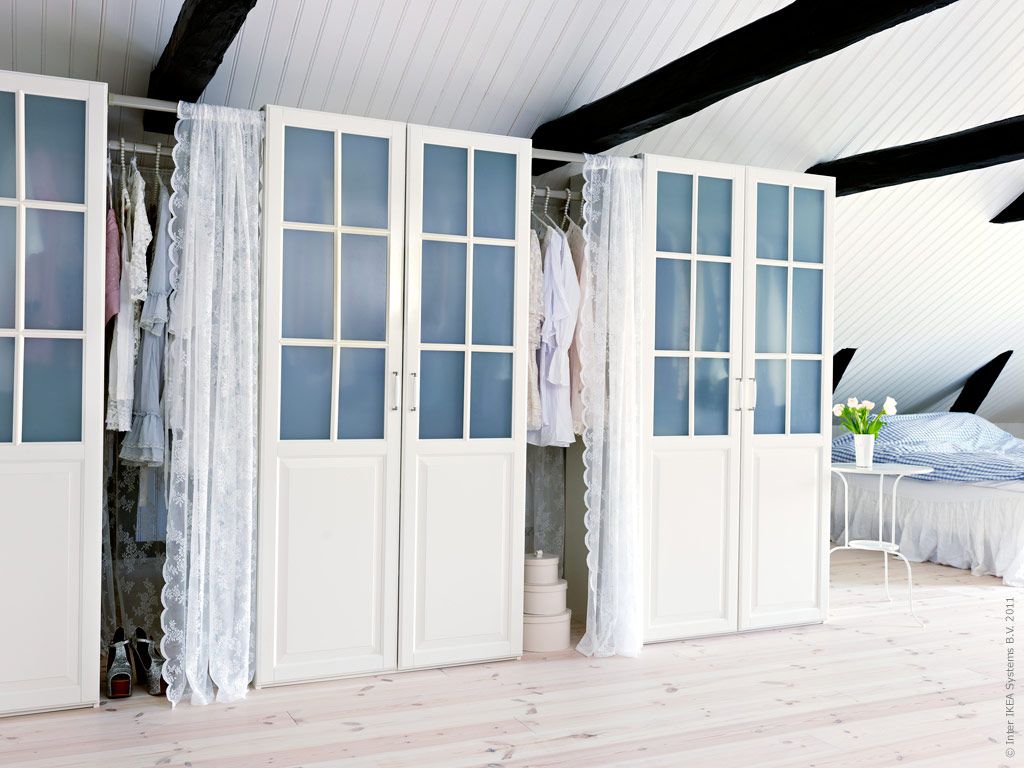 The beauty of all the small elements used in your room makes a great impact in creating the whole look and vibe of the space. In that case, it won't be a wise decision to choose any kind of curtain carelessly.
No doubt, curtains have been used as privacy accessories for a good period, but that time has changed, and they do much more than that. Patterned curtains as closet doors can bring a whole new look. The best part about using them as decor essentials is that they need minimal effort. So why wait? Simply install them and add easy decor and texture to any space.
12. Curtain Closets to Reflect the Mood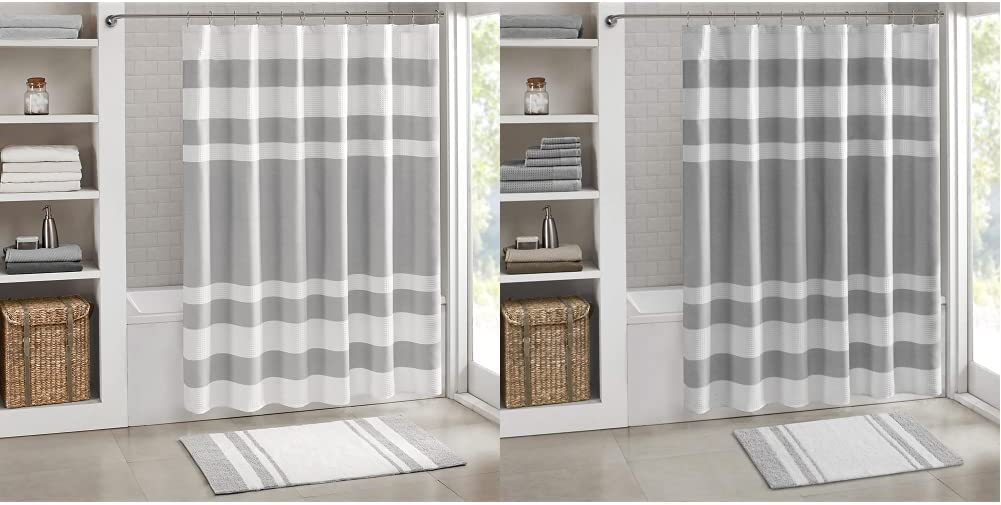 As mentioned, curtains as closet doors are really amazing to boost aesthetics as well as for functional purposes. But the choice of color, design, and pattern of these curtains is equally important.
For instance, using striped curtains can reflect simplicity and elegance. They are one of the best designs to create something minimal yet chic.
Additionally, if your closet is already patterned, it would be wise not to deviate the attention. Rather, using something simple yet classy could be a great idea. In that case, one may use transparent or sheer curtains.
13. Curtain Closets to Cover Storage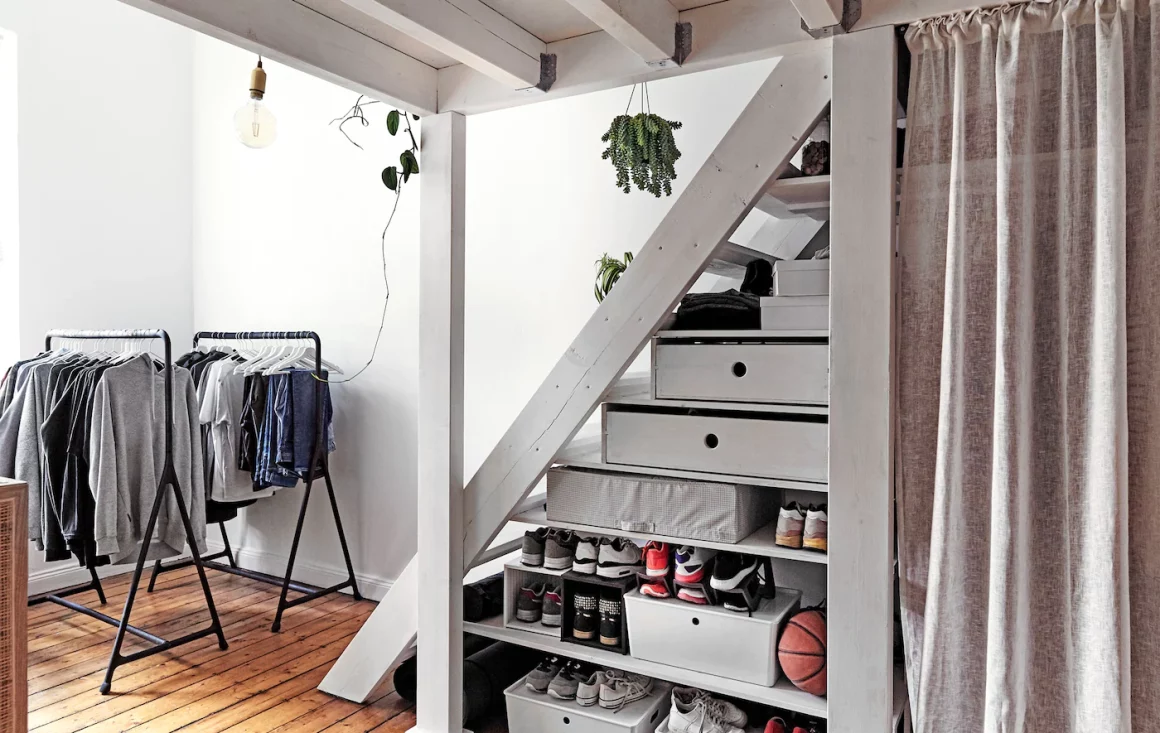 Corners bundled with extra storage boxes? Then why not cover them using something exciting and functional? Using curtains can be a great way to cover storage, giving them a perfect corner while also keeping them safe from dust, dirt, and other adversaries.
Curtains such as closet doors also ensure that these storages are not simply exposed to everyone but are rather covered in style and elegance. One may choose the curtain size and design for the same after considering the space and look of the whole area.
14. Macrame Curtains to Make Vintage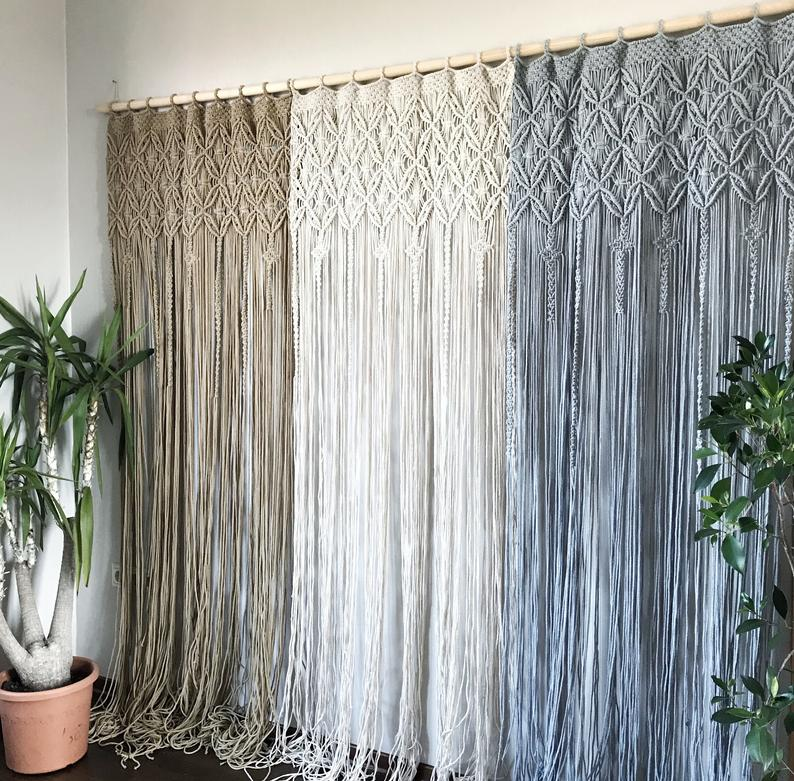 Macrame curtains have always been a reliable option for decor enthusiasts. These curtains have been here for a good time and are here to stay.
For individuals wanting to create a vintage vibe, these are one of the most preferred options, and why not when they easily establish a cozy look? These look more personalized and make your interiors stand out. For someone willing to make their room look artistic and creative, Macrame curtains can be an ideal pick.
Additionally, they are super easy to maintain.
15. Neutral Shades to Look Earthy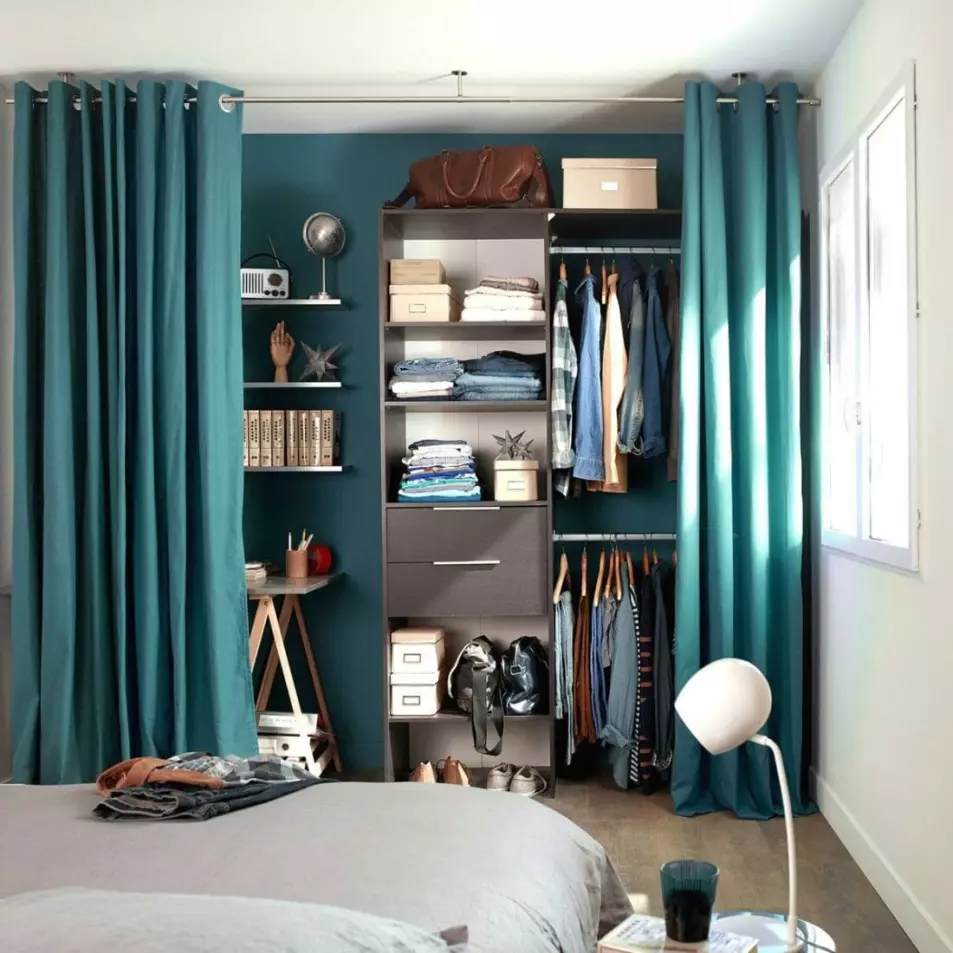 For someone with modern interiors, using neutral-colored curtains can be the best pick. Using Neutral colored curtains as closet doors may create an expensive look.
Additionally, these also create an impression of making your compact rooms look big and bright. The Earthy tones like gray, brown, beige, and more can more your room look more natural while adding a certain comfy vibe to it.
To create something quirky out of it, mixing different neutral shades can also be an amazing idea.
16. Foldable Curtain Closets for Flexibility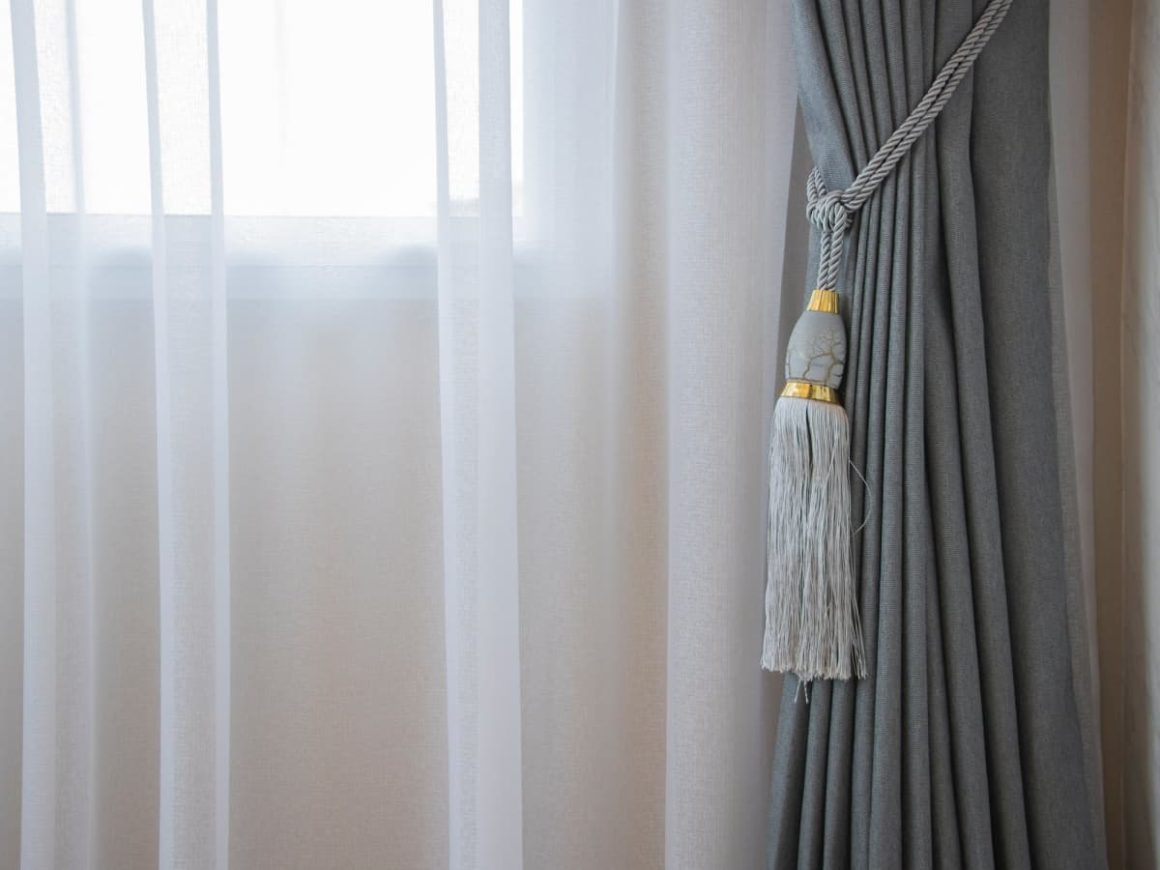 Keeping your wardrobe locked at all times can make it humid and affect your clothing or other collection stored in it. But that can be quite a hustle to keep your wardrobe doors open as they might not look appealing and can also take quite a good space.
However, using curtains as closet doors for such problems could be an amazing way to keep your wardrobe free from all such adversaries while also not compromising the look. Simply use foldable curtains with tiebacks and use a clip to hold them at corners, and you're good.
17. Replacement for Big Doors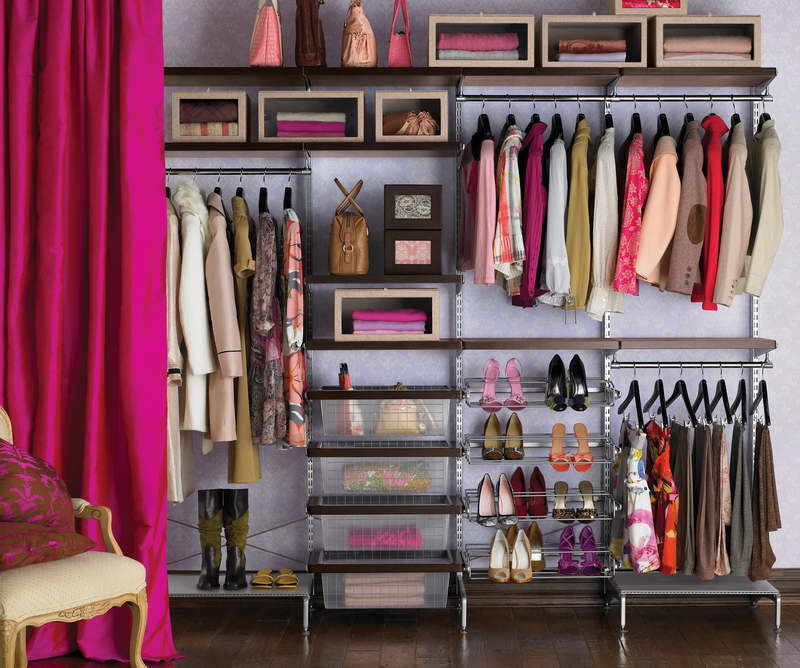 Replacing those big wardrobe doors is one of the most prominent reasons why the idea of curtains as closet doors is gaining huge popularity.
There is no denying that doors have a certain beauty and sturdiness of their own. However, it won't be possible for everyone to install big doors, even in smaller spaces. That can make the space look more compact and unflattering.
In that case, it would be best to install doors for bigger spaces but stylish curtains for small rooms and areas.
18. Curtain Closets for Styling
Curtains such as closet doors are super functional. They help save space, enhance privacy, are easy to change and maintain, and, of all, are super stylish.
They look modern and amazing. Be it any kind of vibe you want to create, contemporary, minimalist, modern, or more, there are suitable curtains for all of these styles. The options are endless. Just give your creative side a boost and let the creativity flow to see the magic.
Conclusion
Using curtains as closet doors can be an interesting take on decluttering the space and making it look more aesthetic. And there are different designs for everyone.
From minimalist to bold, classic to modern, every style is possible in choosing suitable curtains. It means any inspo idea can be brought to life using curtains as closet doors. Plus, they look chic and functional. They are easily replaceable and make any area easily accessible as well.
This article talks about the 18 most interesting and stylish ideas that can elevate the beauty of any wardrobe or space. We would love to see which idea you would like to try out. Also, if you have some other quirky idea of your own, comment below and let us know.