Selecting white paint for the trim and the door is puzzling since it is a highly reflective shade. It might reflect colors from surrounding plants or even your brown leather couch. Moreover, there are countless variations of white paint.
If you want to know where a specific white paint color falls on the color wheel before choosing it for your trim or doors, use a color fan deck. Some white paints have a glaring yellow appearance, and some have gray, orange, or blue undertones. To be precise, obtain specimens of your favorite options and paint a small area of your trim or door with every choice to explore how it looks in various lighting conditions and throughout the day.
To help you decide, here we've listed some beautiful white paint for trim and doors in your home.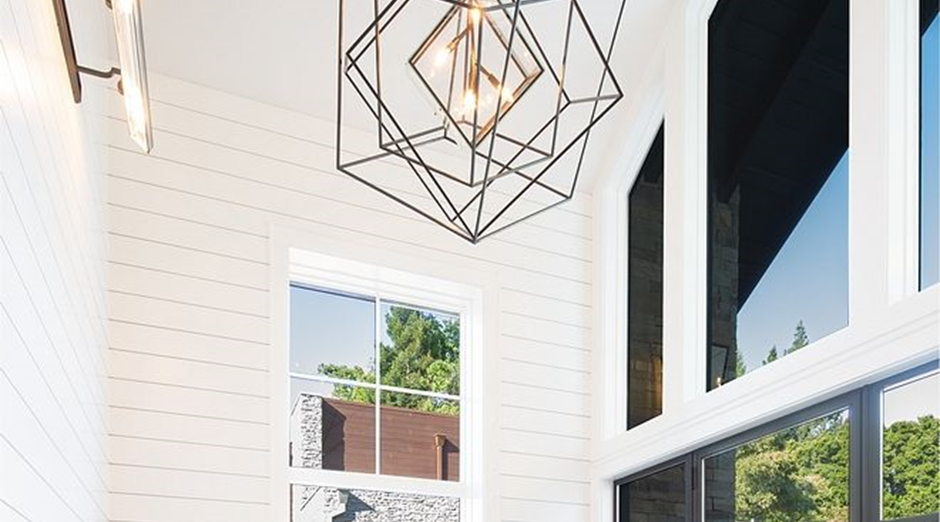 Benjamin Moore Super White (OC-152) is a popular choice for trim and doors in your home. It is a white paint that is clean, zappy, and truly super white.
Those looking for an unmistakably white paint color without a few overt undertones prefer it. It works perfectly for trim, coving, and floor molding and highlights distinctive architectural specifics, and vibrant décor, among other things, in a fantastic way. This crisp white, which is brilliant and almost sparkling, suggests simplicity and clarity and will dramatically change the look of a room.
Your eyes can see the greenish hue of your yard plants or pleasant golden rays from southern sunlight because it does not contain inherent undertones that may interfere with sunlight reflecting on it. As you know this trait, you will not take natural reflections as undertones. This white trim paint will capture whatever is present.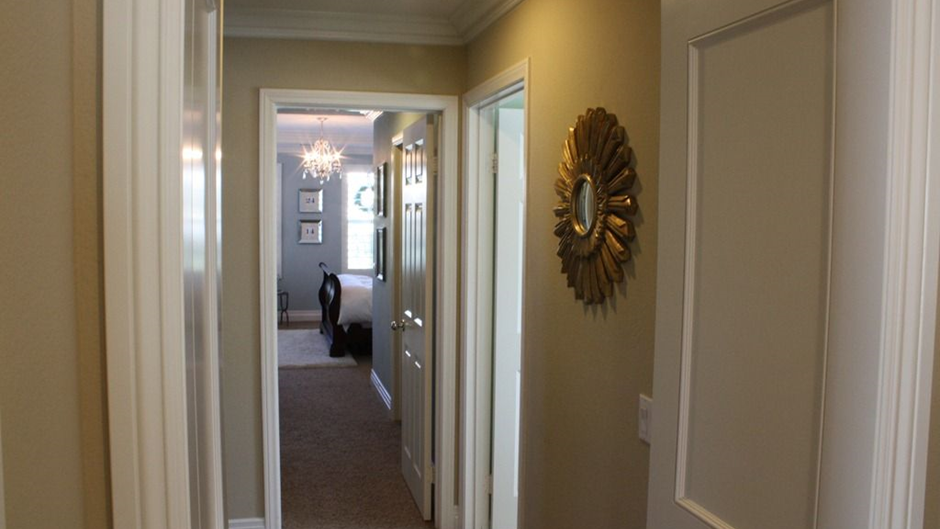 The Swiss Coffee color has a creamy or pale yellow undertone and is warm-toned white paint. It feels neutral and fresh yet delivers the ideal comfort level to the interior space. Many homeowners love this neutral white for a valid reason.
The tone resembles fresh cream, thus presenting a soft white that works well with muted and darker neutrals and brings an air of comprehensiveness. It is an excellent pick to achieve an eternal and classic feel because it has a faintly yellow undertone.
Swiss Coffee is a multipurpose color that complements multiple hues, such as grays, greens, and blues. Use this hue on trim or doors to create an inviting mood in your living area.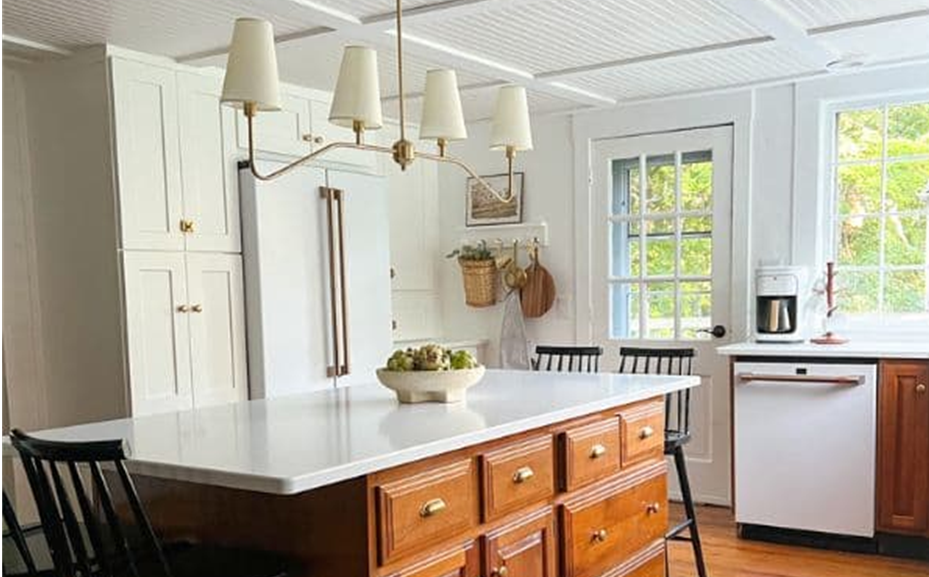 In the picture above, the kitchen cabinet trim brightens with BM Chantilly Lace. It is one of the most versatile colors for painting. It creates a pleasant and energetic space in place of an inanimate and cold environment.
One of the most loved white shades among designers and homeowners. It's neither too cool nor too warm, maintaining a balance between two worlds. This pure white belongs to the green-yellow group.
Due to its low Chroma 0.25, this is ideal for trim, doors, and cabinets. It beautifully complements a wide range of white/off-white hues and hardwood flooring. The paint color is adaptable and looks great on trim, ceilings, doors, windows, and entryways.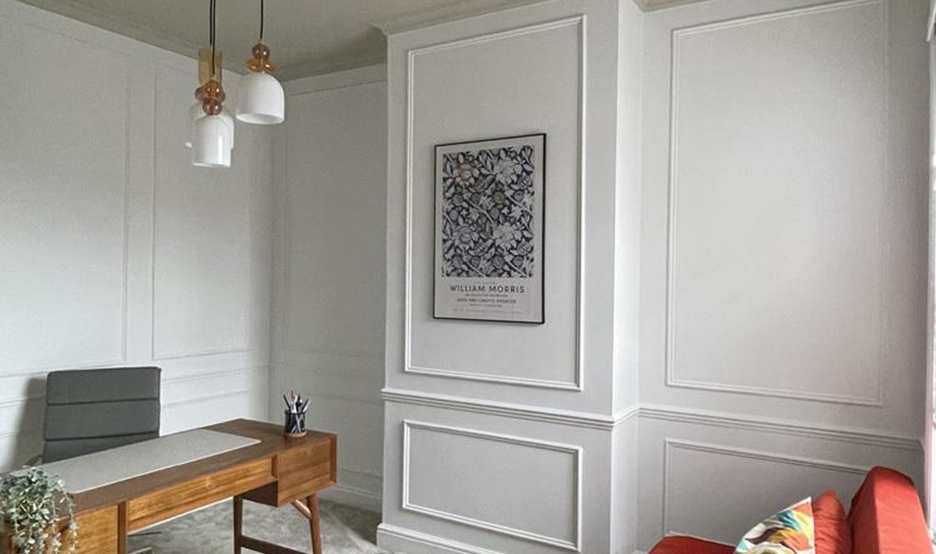 Lick White 02 Matt has a clean, matte appearance that resembles paper and is an off-white color with a gray undertone. It looks appealing in simple color schemes involving the right multidimensional sheen.
It has a delicate, subtle yellow tone that glows beautifully in the sunlight and completely transforms your lower-floor apartment and is a resilient, long-lasting, premium water-based paint.
You will appreciate its easy-to-use application with minimal drips and outstanding clarity. Perfect for the inside trim, doors, walls, and ceilings, the finish dries quickly and is wipeable.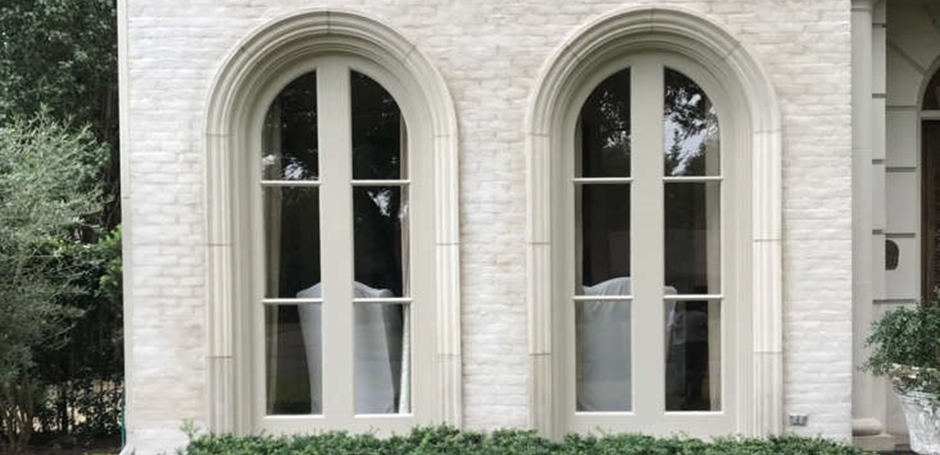 Marble powder and lime are combined to create White lime paint. The dense mineral coherence of lime paint creates a subtly appealing texture that blends well with both traditional and contemporary settings.
While diluted, it produces an ethereal, bright white tone and a trendy lime wash look. It enhances the distinctive features of exteriors and siding and is an appropriate choice for doors and trim.
Its innate bacteria-resistant, non-toxic, and solvent-free quality can stop the mildew and mold in your space. Vasari Lime Paint is available in matt and soft sheen finishes. You may get a polished shine through burnishing.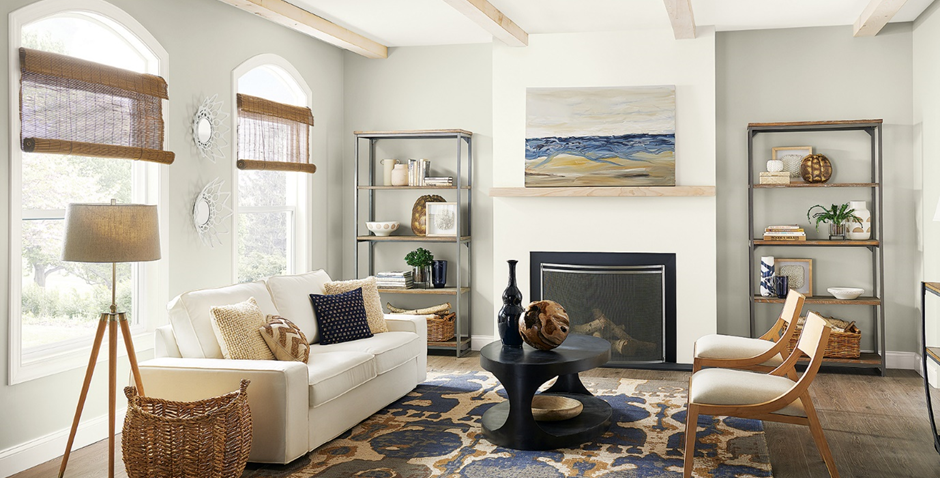 Paint your trim and doors with Sherwin Williams Pure white to make your space open and chic. You can apply this solid white shade almost anywhere because it doesn't contain blue, green, or gray undertones.
It has a gentle, warm luminescence. It isn't overly harsh and appears incredible on the trim in both indoor and outdoor settings. Coloring cabinets in the pantry or kitchen is a good idea.
It makes them look tidy and hospitable rather than gloomy like other hues of white. The white walls and white trim in this image smooth out the chaotic organization of this space. Moreover, it's a perfect color if you have dark fixtures or a dark room to brighten up.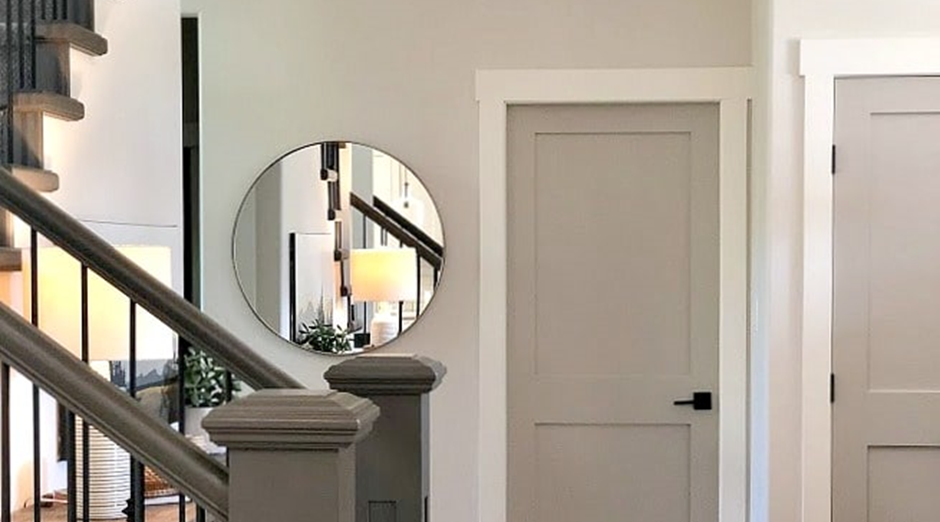 In contrast to numerous widely used whites, White Dove has cozy warmth and tenderness, which surprises many people who turn to it anticipating an almost pure white color.
Although most people can't see it, it displays a very faint yellow undertone. White Dove may appear noticeably more yellow than your white devices if you compare them with this color. Sometimes, it has the appearance of a slightly grayed white.
White Dove doesn't have a gray undertone, but it can look that way due to stimulation or poor lighting; this has more to do with the environment than the paint color. In this picture, the trim color looks appealing against the gray wall.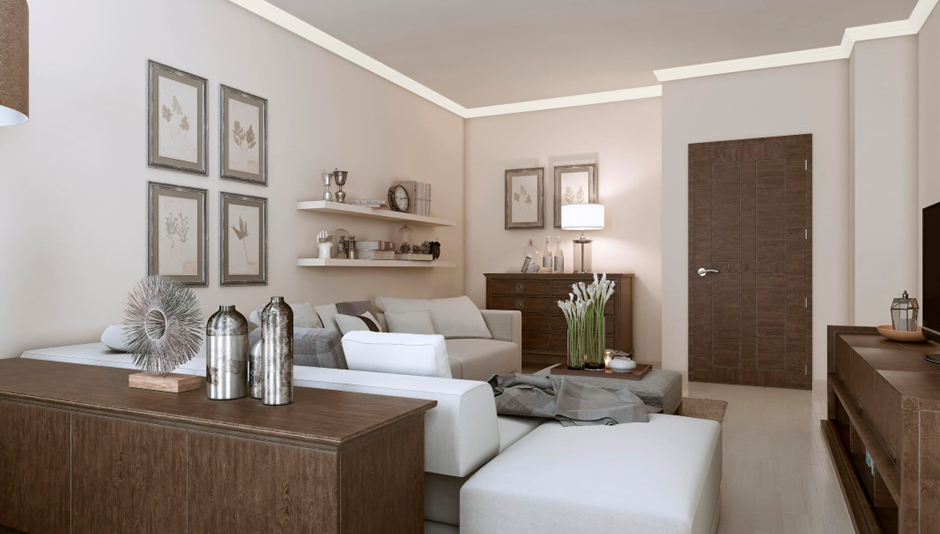 Choosing the proper shade of white depends on the type of interior layout you are seeking to produce. This gentle, warm, yet harmonious white exhibits cozy comfort.
Alabaster has a delicate off-white hue with subtle yellow and green tints. These tints reduce its LRV to 82. It is very functional and adaptable. You may use this paint to enhance the curb appeal of the exterior of your dwelling, ceiling, or walls of your living room, trim, doors, and kitchen cabinet. In short, consider using this hue in any space of your house.
This versatile white will appear fantastic on your trim paired with color having warmer tones. Although it radiates fantastic in northernly facing locations, its beauty elevates in south or west-facing spaces during sundown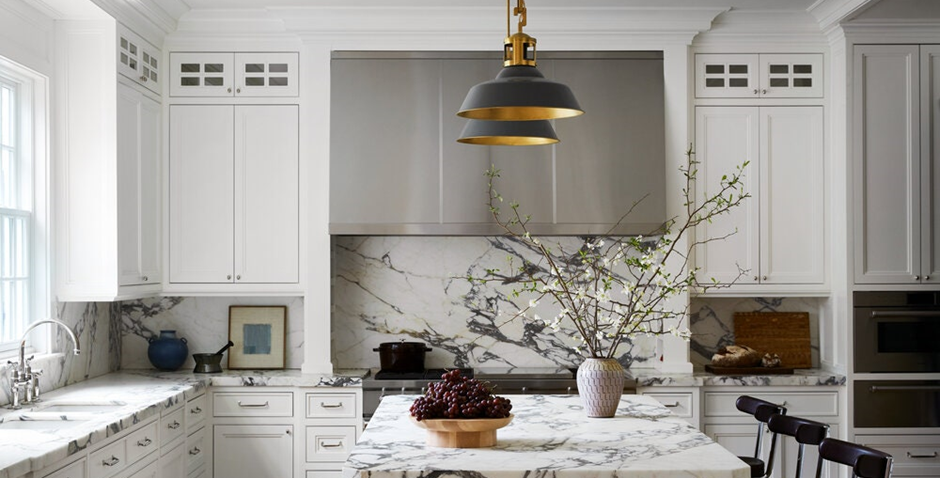 Pointing is named after the color of lime pointing used in traditional brickwork and is a clear and simple white. When applied to the trim, baseboard, and molding on top, Pointing, one of the best neutrals with a red tinge, nurtures the most appealing spaces.
It consistently enlivens the ambiance of an interior when used with dominant, conventional colors. The most intriguing feature is during bright days, the color appears even more intense, adding a wonderful glow to a room. It makes a prominent statement for an entryway and works well on both inside and outside metal and wood surfaces.
It's the quintessential shade of off-white and complements everything, including countertops made of Belgian blue stone or Calacatta Paonazzo marble. Dusty pink pairs well with it, and reds complement it nicely.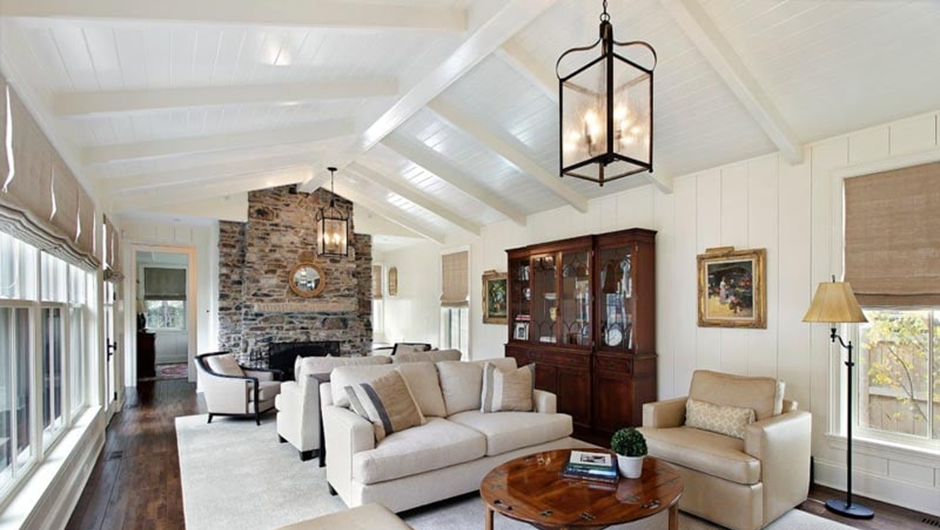 Pleasant, rich, and plush, Linen White displays a traditional, worn-in feel. It is a complex shade as it reflects more than one hue in different lighting arrangements. This off-white color has faint but noticeable yellow undertones. Instead of coming across as overtly yellow, this hue appears delicate and creamy.
In addition, a tinge of orange pigment is present in it, giving it noticeable warm characteristics. It complements cool colors like greens, blues, and purples well. At the same time, if you're using a cozy color scheme, such as pinks, oranges, or browns, it will turn out very appealing.
Since it exhibits warmth, using it for the walls and the trim simultaneously will not bring effective outcomes. In the picture above, the owner used this color and a semi-gloss finish to paint the ceiling and rafters in their living room and other shade of white for the walls.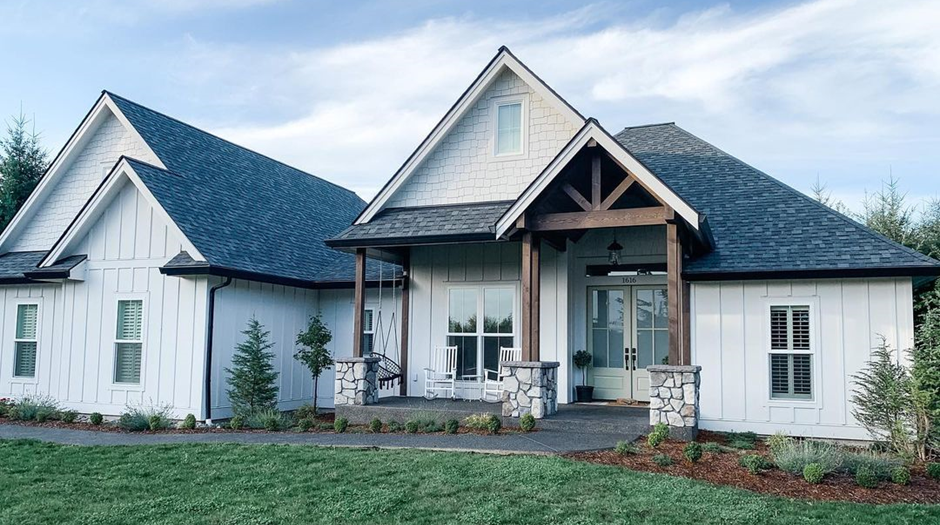 You may choose cool Eider White, an off-white color with a distinct pale gray tint. With an average LRV of 73, this shade can contrast with stark whites and still provide adequate shading to produce intriguing impacts when applied to trim.
This shade is an excellent option if you prefer a more light-colored, barely-there-looking white with greige or gray-beige undertones. Furthermore, the delicate shading ability makes this off-white shade ideal for spaces with intense illumination that may bleach out pristine whites.
When you paint your south-facing exterior doors and windows with it, the hue will seem less dark and may come off as a very light greige. On the other hand, if the space is dark or has shadows from foliage or other outside impediments, the paint may appear warmer, and the pink undertone will be more noticeable.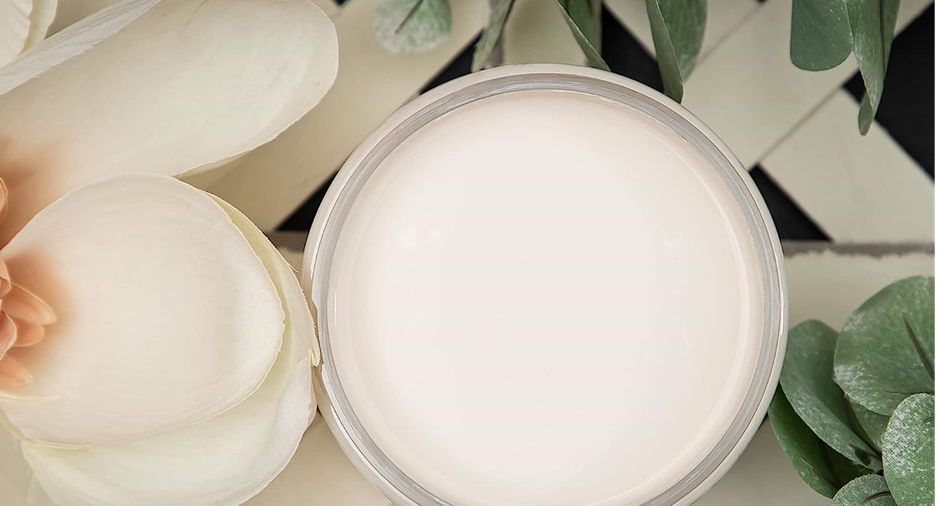 At present, Drop Cloth of Dixie Belle has become one of the top-selling white chalk mineral paints of recent times. Due to its adaptability and classic appeal, this chic shade of toasty linen white is popular among many homeowners.
Since Drop Cloth seamlessly matches any color scheme, making it the perfect option for every space in your home, you may go for a traditional, modern, or farmhouse-inspired look. Paint the door and casing of your kitchen or bedroom cabinets, and experience how its mellow and welcoming undertones produce a cozy environment.
You can paint a wide range of things, such as metal, wooden surfaces, stones, bricks, concrete, and more, owing to its unique adhesive capacity. With the help of this adaptive neutral color, you can quickly and easily give your interior a modern look and turn the living area or dining room into a cozy haven.
box*https://www.amazon.com/Dixie-Belle-Paint-Company-Furniture/dp/B014AUUDAW?ref_=ast_sto_dp&th=1&psc=1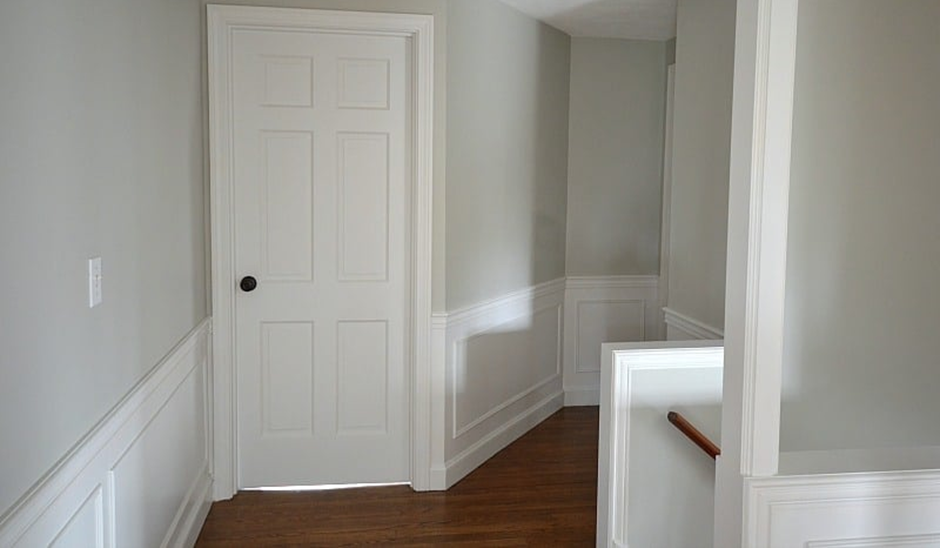 Nowadays, many homes lack consistent access to sunlight. In this situation, experts advise Benjamin Moore's Decorator's White. It has a lovely neutral balance and is not overly bright.
Despite being a refreshing white, the paint has a very faint undertone of gray, making it one of the most favored neutral whites for interior designers. The Decorator's White complements every wall color and instantly brightens up a room when you paint your cabinets, inside doors, and trim.
It also has a refreshing soft crispness that can make a room appear bright and airy. The owner painted all the trim, cabinetry, and interior doors in Decorator's White, as seen in the picture above. The outcome is unique and appealing.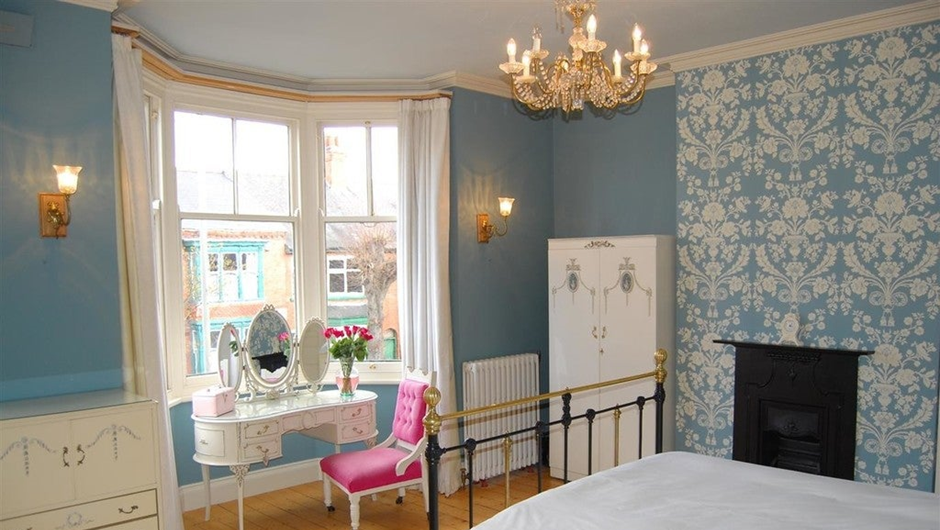 Individuals often associate white with sterilized white displayed at hospitals or medical centers, but Off-White No. 3 is a more nuanced shade of the color. One of the earliest Farrow & Ball colors, this medium-tone off-white has an easy moniker for an enduring classic.
Off-White is an age-old neutral and blends beautifully with other shades of white. Due to its underneath green, it has an unmatched softness. Use to create elegant crown molding or a chalky, traditional door color. It also works well as flooring because it reflects light onto the walls while maintaining a cozy and welcoming trait.
How masterfully the owner created a fantastic color scheme in the picture! You can also wallpaper a section and paint the walls blue. Use Off-white to paint ceiling coving and wooden furniture.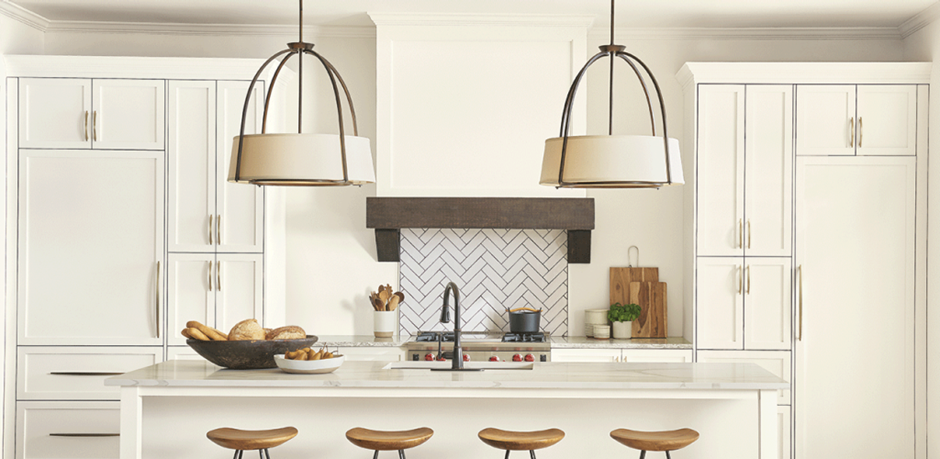 Whitetail displays a smooth off-white tone that is noticeably brighter than other off-white hues. It will never be pure white because of its beige side, yet it is sufficiently shiny to have barely perceptible undertones. The light reflectance value (LRV) of whitetail is 86.
If you prefer an all-white appearance, this paint can give your space a welcoming vibe and coziness while still looking sharp against contrasting colors. A preferred option for the conventional white farmhouse kitchen cabinets and trims, it draws the visitors' attention to your cabinets and dressers. Under the bright sunlight of summertime, Whitetail maintains its creamy tint. It will therefore be the ideal paint color for the front door.
Moreover, the shade works well with naturally sourced components and can help create a sublime natural look that supports unfinished wood and natural fabrics. Apply it on the exterior trim and see the difference.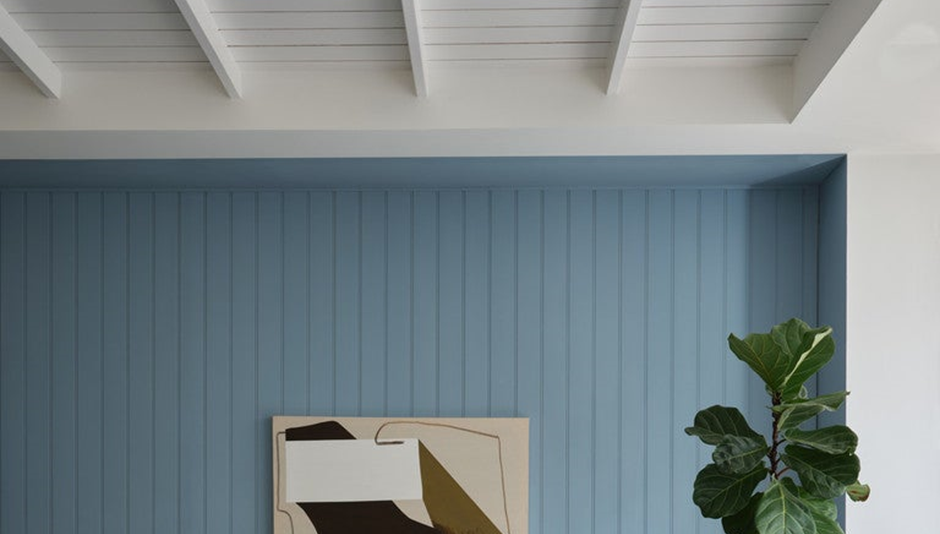 Finally, Farrow & Ball's Strong White 2001 adds a lovely highlight to moldings and architectural details. The color is not excess white and has just a hint of grey, which gives the impression that it is fresh plaster.
This elegant white has an imposing name and a resilient nature. The lightest of the trendy neutrals, its soft grey hints give old homes an up-to-date look while still fitting in with cutting-edge home designs.
Strong White establishes a contrast with crisp, white wooden structures. It is an achromatic shade for your trim and doors.
Conclusion
We hope that after reading this article, you have a clearer understanding of multiple shades of white paint for trim and doors. We also feel the white color suggestions will inspire you and give you ideas for your trim project.
You have plenty of options. Considering the level of brightness and color scheme of your space, it is easy to select the most apt shade for trim. White is a versatile shade, and you can use it creatively to give your home a distinct appeal.
Which shade do you find appropriate for your space? Please share your thoughts with us in the comment box.