Pale Oak by Benjamin Moore is a wonderful neutral shade that complements a wide range of hues. This particular taupe shade falls in the Greige color family since it lies halfway between gray and beige. One of the best-selling shades by Benjamin Moore, the Pale Oak OC 20 shade can be categorized as a light shade that can make any room appear larger than life and stunning.
Owing to this quality of shade, the room will appear cooler since it will not absorb much light. The highly versatile color can enhance the ambiance of a space owing to its soft taupe undertones. It will bring out the beautiful colors of tapestries and other antique wall hangings, particularly the ones with a metallic finish.
Read on to learn more about the interesting qualities of timeless shades and use them in your homes.
Light Reflectance Value: 68.64
Light Reflectance Value, or LRV, is the value that measures the level of darkness or brightness of a color. The range of color lies between 0 and 100, where 0 stands for the darkest, and 100 stands for the brightest. The LRV of Pale Oak is 68.64, which is pretty high and can be categorized under dark whites.
Composition of Pale Oak by Benjamin Moore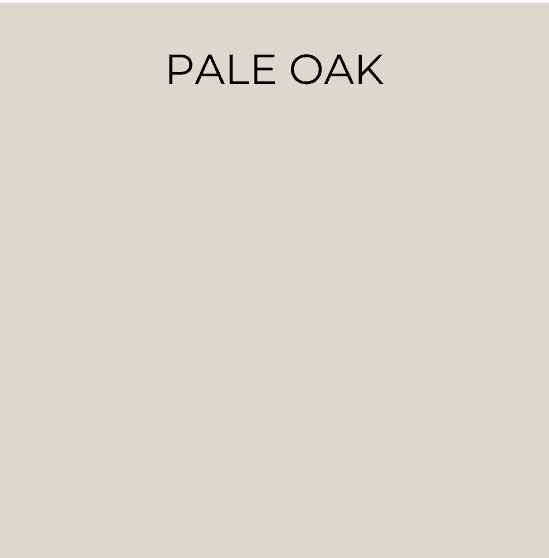 This hue is generally accepted as a gray shade that is warm with undertones of pink as well as purple. It is a dark white shade with warm taupe undertones and is categorized as a greige shade. Mostly used as a wall color, the shade resembles the cream color without appearing pale or yellow.
Nature of Pale Oak by Benjamin Moore
Highly Versatile: Since Pale Oak is a neutral color, it makes it a very diverse and versatile color also. A modern minimalist can give the room a light monochrome appearance by placing accessories that are gray, beige, or white in color. However, if you are fond of experimenting with decor ideas, you can add bright-colored paintings to your room for a trendy and quirky twist to your space. Another idea for a minimalist can be to use this shade with exposed wooden beams.
Benjamin Moore Pale Oak will match well with light as well as dark-colored wood as it leans towards the warmer side. For a more formal appearance, you can opt for heavy-weight dark-colored teak, whereas for a more rustic, casual, and barn-like outlook, you can opt for lightly stained pine wood as the texture will support the color offered by Pale Oak in a well-lit room.
Complementary Colors
It can be a tough task to select a neutral shade that complements another light neutral shade. This is primarily because of the behavior of these hues when exposed to sunlight. The shade lends some drama to a space when paired with accessories that are dark in color. For some, it is a dark white shade with soft taupe undertones with a high LRV, which makes it a warm hue. This warm and friendly shade is highly recommended to all those who are renovating their house and want some change from the generic colors. However, if you do not want the entire room to have the same Pale Oak shade, here are a few options that you can consider using with it:
Chantilly Lace by Benjamin Moore, Chantilly Lace belongs to the white hue and is bright in color as well as devoid of any undertone.
High Reflective White by Sherwin Williams will pair brilliantly well with it. This white shade is perfect for trims, moldings, built-ins, doors, and cabinets. Since the LRV of High Reflective White is almost 93, it will accentuate the warm undertones of Pale Oak and make the room appear more spacious and warmer.
Benjamin Moore Oxford White: With an LRV of 86.69, Oxford White is a bright white with a cool cast and has green, mild yellow, and many other warm undertones.
Sherwin Williams' Pure White: Pure White by Sherwin Williams, on the other hand, is a warm shade with an LRV of 84. It will reflect a good amount of light, has a neutral base, and has undertones of black and the slightest tinge of yellow.
Smokey Green: Pale Oak even matches well with saturated blues like navy, saturated greens like Smokey Green, true whites, and even dark greige tones. Therefore, if you wish to paint your exterior walls with Pale Oak, make sure that there is plenty of foliage around the house, as green will complement the warm undertone of Pale Oak.
Balboa Mist by Benjamin Moore has pink and violet undertones. Although is also slightly warmer than Pale Oak, the two colors will make a room appear sophisticated and elegant.
Other shades that resemble Pale Oak by Benjamin Moore are Limewash by Benjamin Moore which is slightly lighter than Pale Oak; City Loft by Benjamin Moore which is warmer than Pale Oak. The two shades pair well with Pale Oak and shall add to the beauty of your home.
Nevertheless, there are certain shades with peculiar undertones that do not complement Pale Oak. Do not pair the shade with gray shades that have a green undertone, like Revere Pewter, Edgecomb Gray, or Sherwin Williams' Agreeable Gray. The shade will resemble some kind of pink color and look inappropriate. It will also appear discordant with shades that have a yellow undertone.
Ways to Incorporate a Comforting Color like Pale Oak in Your Interiors:
1. Exquisite Reading Nook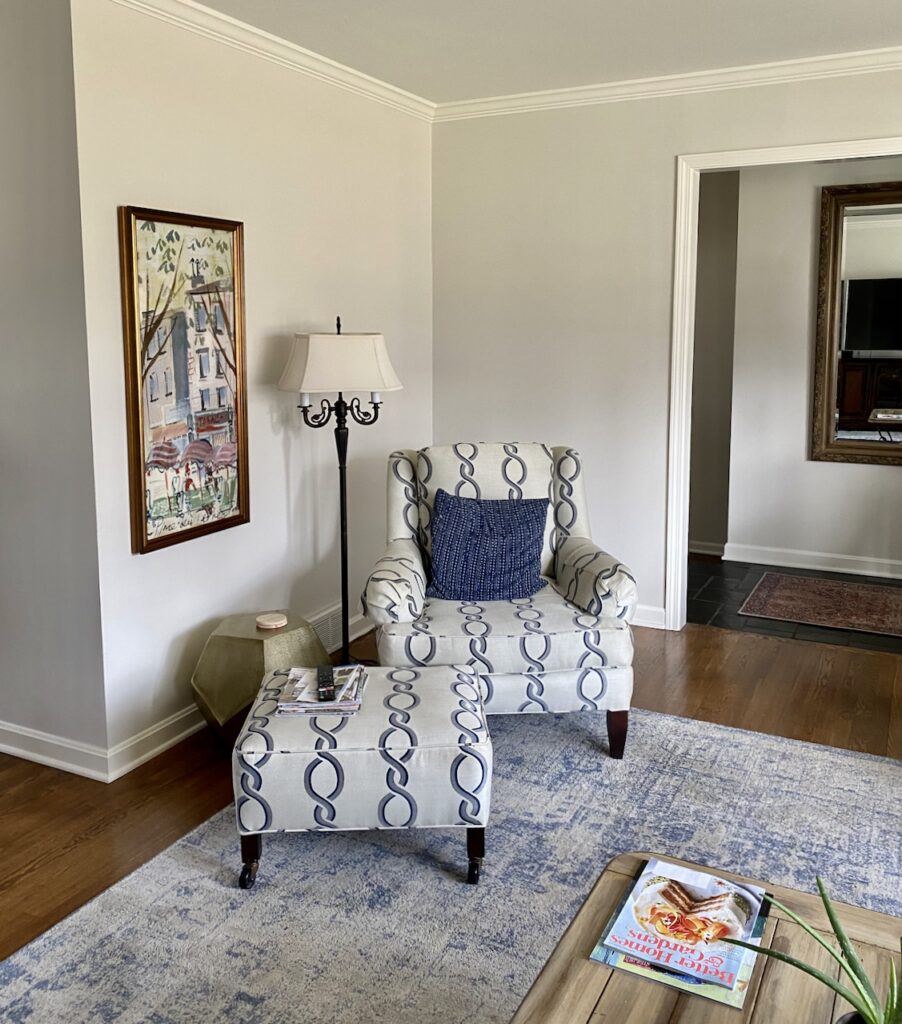 Accessories like a warm-colored rug, baskets for blankets, a standing wrought iron or a floor wooden lamp, and fully upholstered couches will make your corner appear welcoming and warm. While wooden cabinets and sofa sets will give the room a warmer vibe, wrought iron cabinets will also look equally nice as they will give the room a more formal feel. You can use Chantilly Lace or White Dove for trimmings.
2. Add Life to The Living Room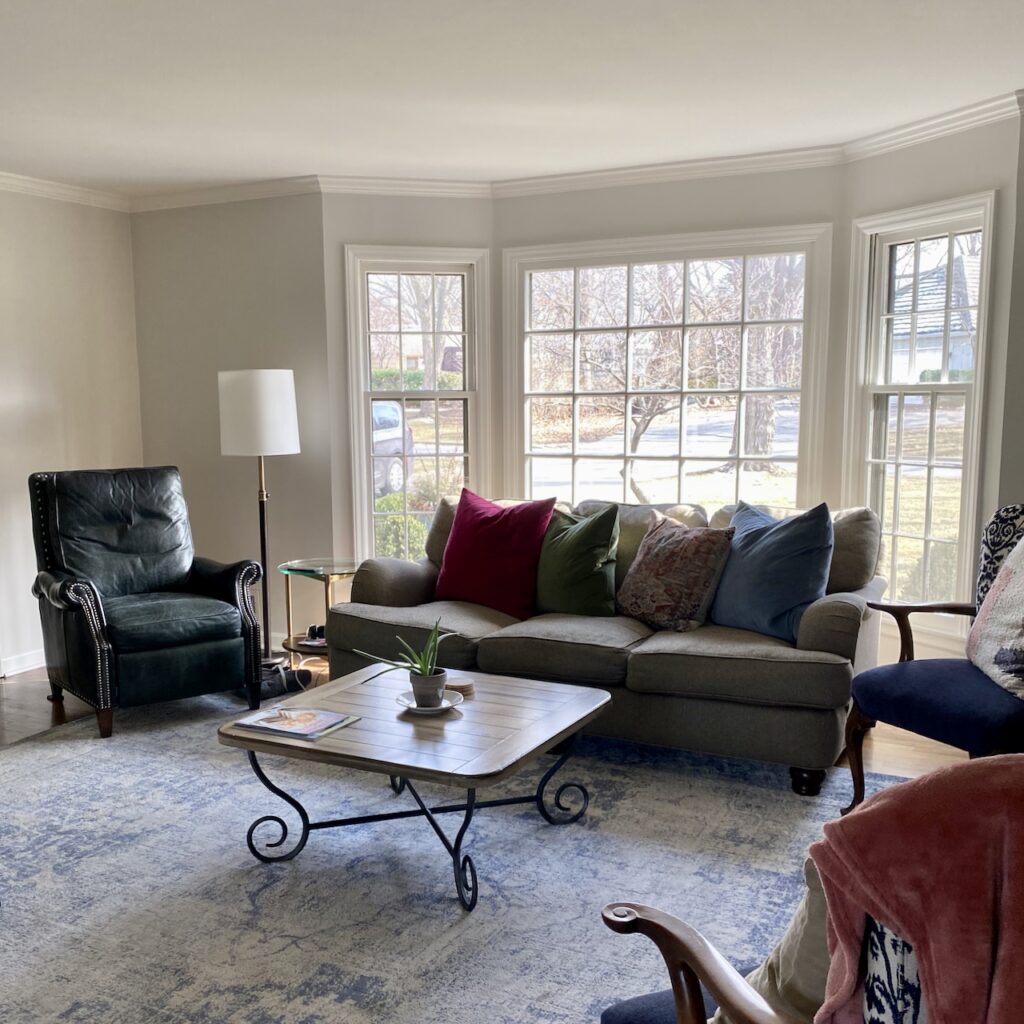 It is vital that your living room looks aesthetically clean and uncomplicated yet smart and trendy. Apply the Pale Oak shade on your walls for a unique effortless charm. To elevate the comfort level of your living room, rugs of any color and texture can be spread as everything will complement the Pale Oak on the walls. You can even paint the walls with a gray shade and paint the ceiling with Pale Oak.
3. Cozy Bedroom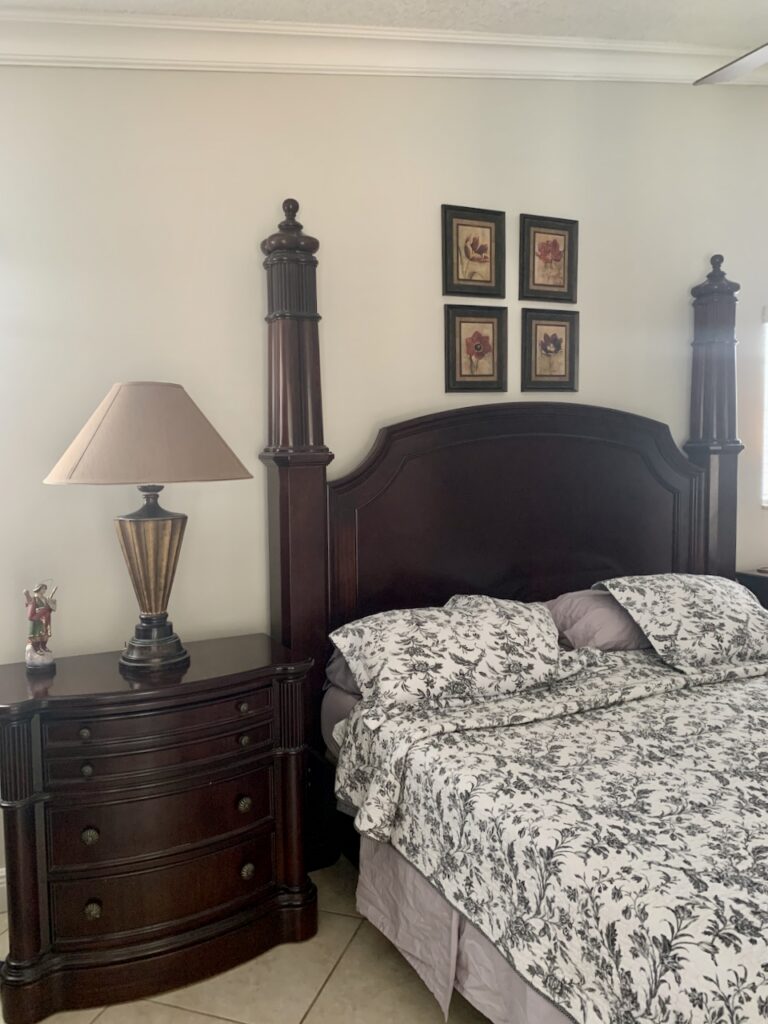 Since the Pale Oak has warm undertones, the shade will look very soothing in a bedroom. You can make it look better by installing LED lights or indirect lighting for a more mysterious and intriguing look. Sophisticated nightstands with table lamps, wooden and partially upholstered ottomans, and an intricately carved dressing table will look picture-perfect with your Pale Oak interiors.
4. Fantastical Foyer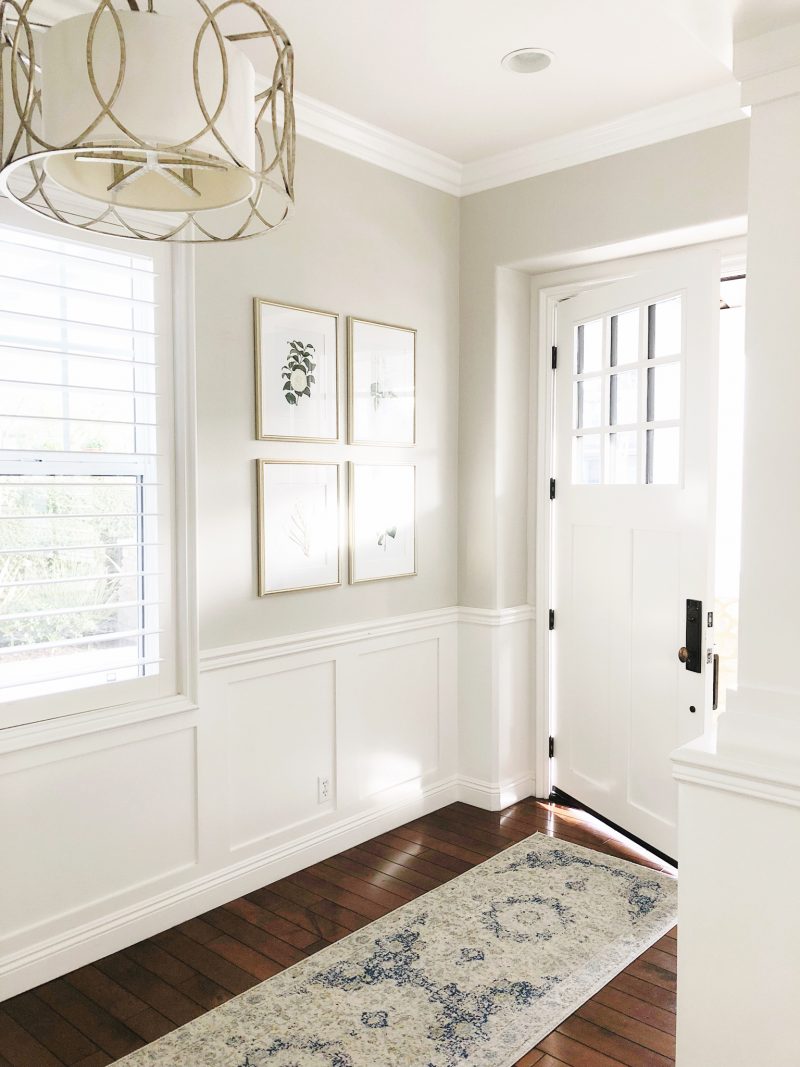 A foyer with walls painted with Pale Oak will look subtle and supple. Since your foyer is going to be compact in size, painting the space with Pale Oak by Benjamin Moore will maximize the reflection of natural light, offer some relief to the eye since it is light, and receive appreciation as soon as a guest enters your welcoming foyer. However, if you wish to have a vibrant foyer, you can accessorize the space with interesting wall hangings and rugs.
5. Elegant Washrooms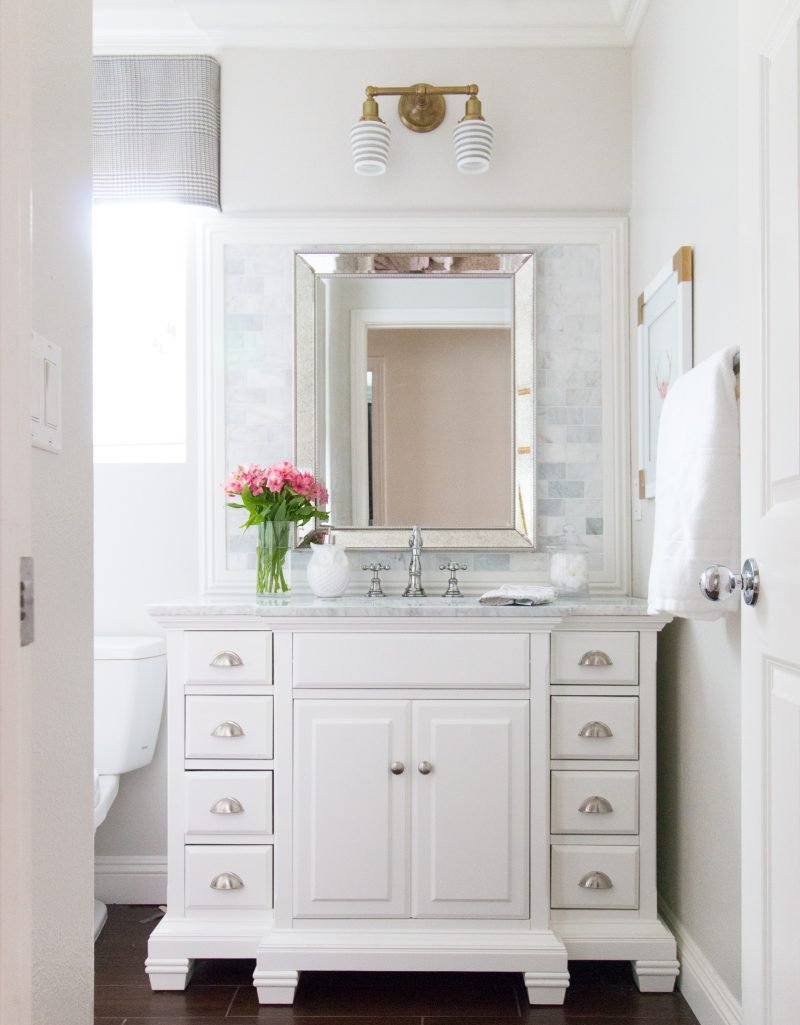 The right colored tiles on the wall, accent lights, marble floor, and white or beige colored cabinets with the right lights can make your washroom look contemporary. Simple changes to your bathroom can give a more modern twist to your space and turn it into something very relevant to the current times. The soft taupe undertones will allow the restroom to feel airy, and more breathable as it will look more spacious.
6. Bright Breakfast Nook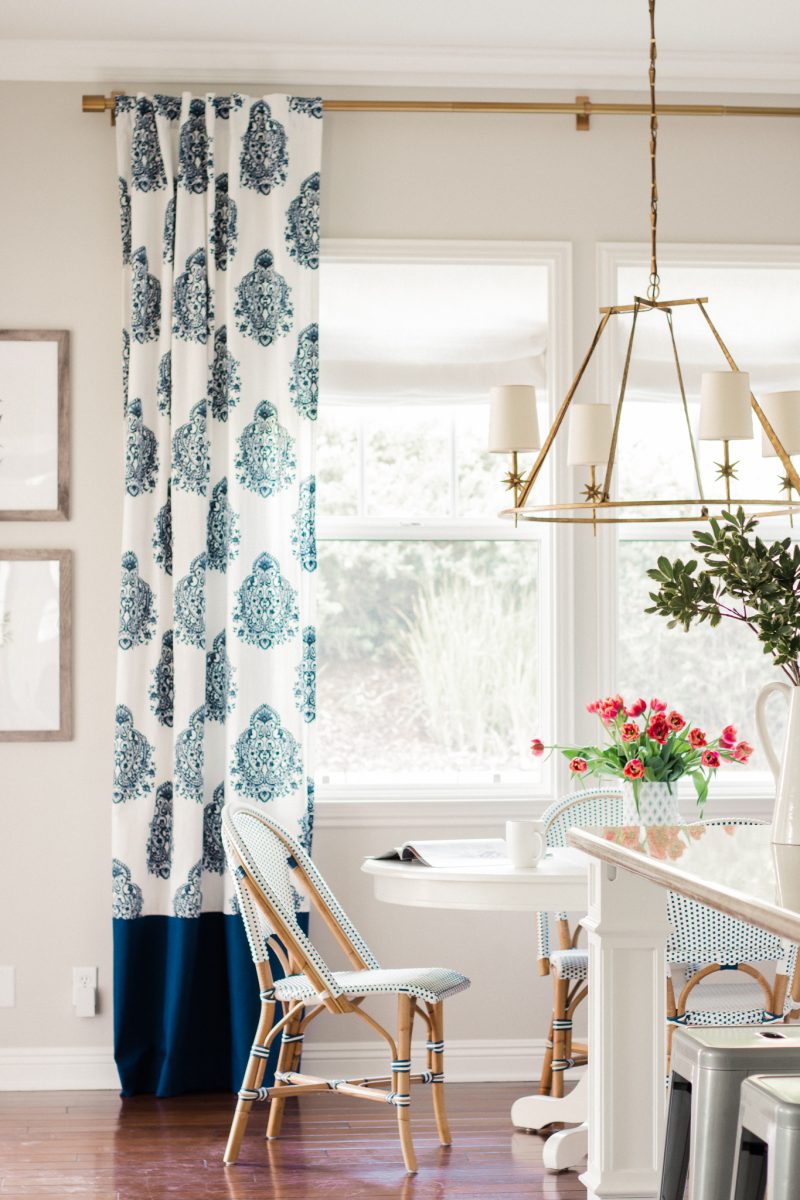 A room with Pale Oak on its walls can give the space a refreshing appearance. Fresh and bright flowers in glass vases against the backdrop of a Pale Oak wall can be a beautiful focal point in your room. Light breezy linen curtains and French windows can make your room appear tropical and warmer.
7. Grand Exteriors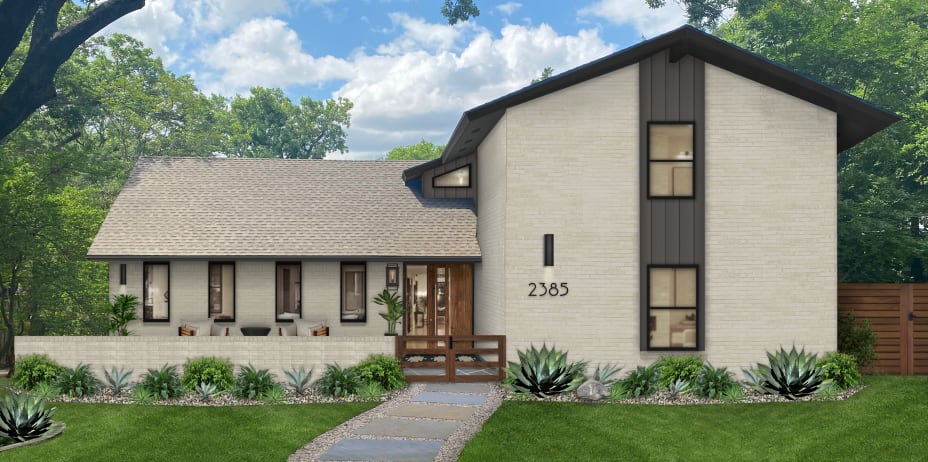 A house painted with Pale Oak by Benjamin Moore will be a classic as it will have a timeless appeal. Pale Oak trims on a dark house as well as on the entire facade, can look equally eye-catching. Light shades make a space look larger and appear grander, therefore, if the exterior wall of the house is painted with such a versatile shade, the facade is bound to look majestic.
8. A Calm Kitchen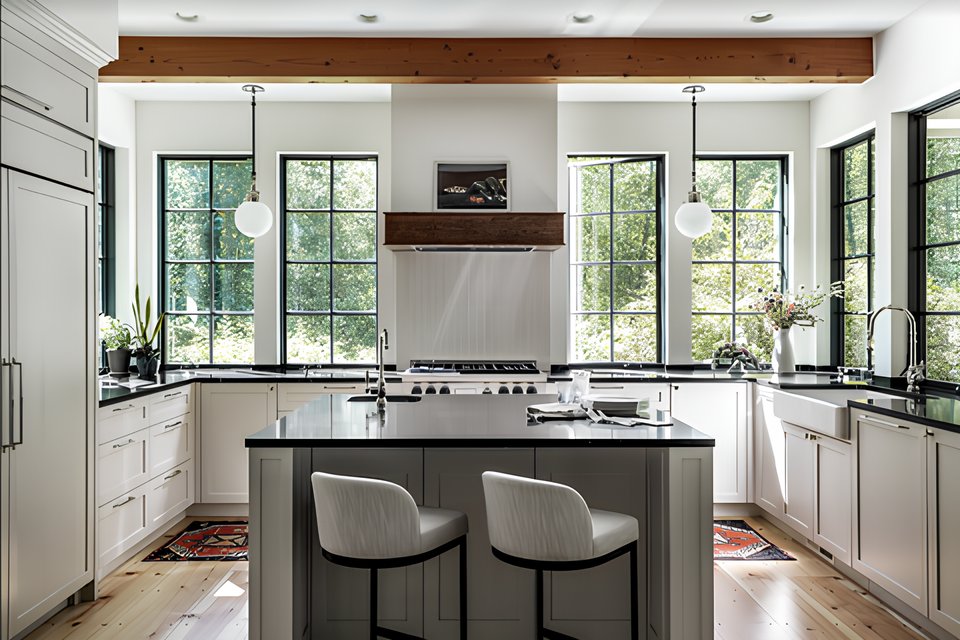 Painting a kitchen with this shade can enhance the visual appeal and make it look soothing. Since the color is not overwhelming to the eyes, it can calm your nerves instantly if it gets hot. You can use hardware of any kind or color to make the place look neat and formal because of its versatility.
Effect of Light on Pale Oak
The undertones of color are highlighted the most when light falls on the space in which it has been painted. Here is how Pale Oak will behave when painted on walls facing the following directions:
North-Facing Room: White colors in rooms facing North will appear muted, and bold undertones will come to the front. Benjamin Moore Pale Oak will come off as a cool color with blue undertones throughout the day. Therefore, such a room will be the perfect summer retreat.
East-Facing Room: In an East-facing room, Benjamin Moore Pale Oak will appear warmer before noon as the yellow undertone of the color will be accentuated. Since it will absorb maximum light that falls on the surface, the room will look comforting and cozy in the first half of the day.
West-Facing Room: Benjamin Moore Pale Oak will appear warmer afternoon or in the evening when the Sun is setting, and the color will adopt a red-orange tone. Your room will seem more inviting in the second half of the day.
South-Facing Room: Benjamin Moore Pale Oak will appear warm and give the space a yellow-orange tinge throughout the day. Therefore, if your living room is facing south, then having an accent wall or painting the entire room with it can look stunning.
Conclusion
Pale Oak by Benjamin Moore is a color that can make a small room seem spacious, a bigger space seems cozier, and successfully add character to any space meant for any kind of purpose.
With the right color combination, your house can turn into an interior marvel as it can support all kinds of textured accessories. It works as an excellent source for adding drama so that your place seems inviting and beautiful at the same time.
Your exteriors can look as stunning as the interiors, and the beauty of your accessories will multiply as the backdrop with this shade will be extremely supportive.
If you have used Pale Oak by Benjamin Moore recently, share your experience with us in the comments sections below.