Who doesn't wish for a home with positive vibes and energy? More than the architectural beauty, the paint color decides the attitude of the house. The color of your home is rather a reflection of your personality, attitude, and tastes. Choosing the right color itself is an exciting task. However, if the color is not a match, then it will be depressing. So along with the excitement, one should also be careful enough to choose the apt color.
You might want to find a suitable color for your home's exterior or interior. Or you want to repaint your old home. This also might excite you. That is, to see your old house in a new style. You may even have ideas to paint your furniture to match the walls. Each person will have different ideas and needs. So, the choice of color also depends on its use.
LRV
While choosing the paint color, it is always better to look out for the LRV of the color. The Light reflectance value is a measure of the percentage of visible and usable light a paint color reflects. Measured on a scale from 0 (pitch black, which reflects no light at all, to 100 (white which completely reflects light), LRV is very important. Each color has an LRV measurement.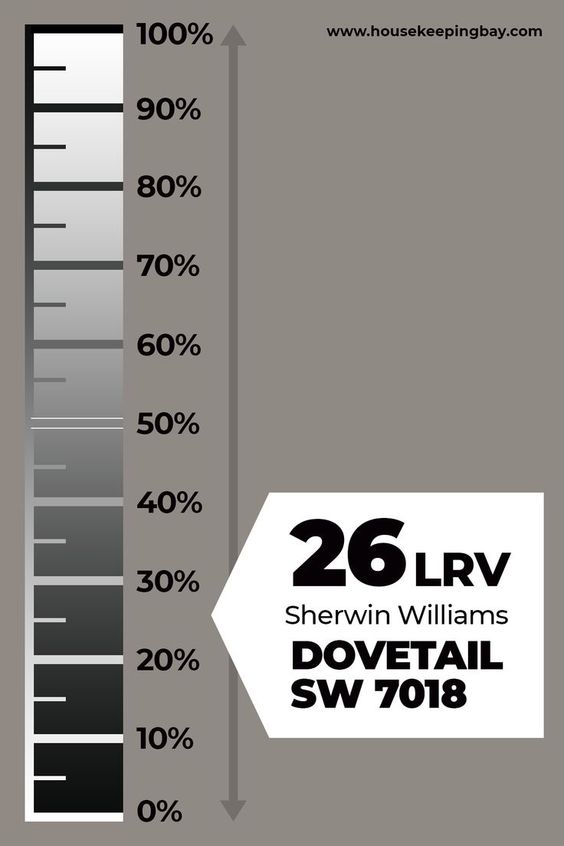 About Benjamin Moore
Benjamin Moore is one of the best luxury paint brands, which offers a wide range of colors. It is a premium brand. This brand maintains a standard of its own. It gives lasting results. Through its nationwide network, the highest quality paints are delivered directly to the customers. Benjamin Moore offers over 3500 varieties of paint colors. The first step in choosing the most suitable paint color is to buy a Benjamin Moore color preview fan deck.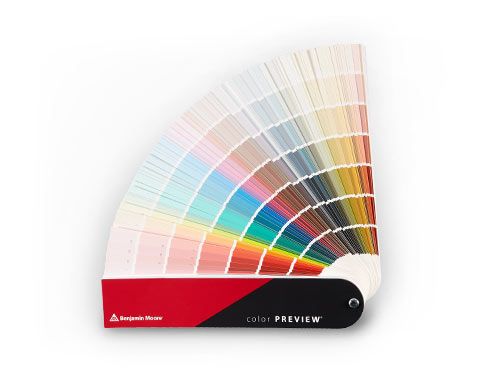 As there are many shades, many fan decks are available. You can buy according to your color preferences. This will make your job easier. This color palette is easily available in the markets.
Benjamin Moore is a very reliable paint that has a good finish. You can choose any shade of Benjamin Moore without a second thought.
Benjamin Moore Colors of The Year 2023.
Each color in the color palette 2023 was picked for its distinct presence and personality. With inspiration and creativity, these eight confident color tones take a step ahead of traditional color tones. So, choose any of the shades, and you can be happy that you are creating a space of premium quality. In the words of the brand, "These sumptuous hues are inspired by the bold strokes of modern art, the natural changes that occur in metal over time, and the desire to express ourselves through color."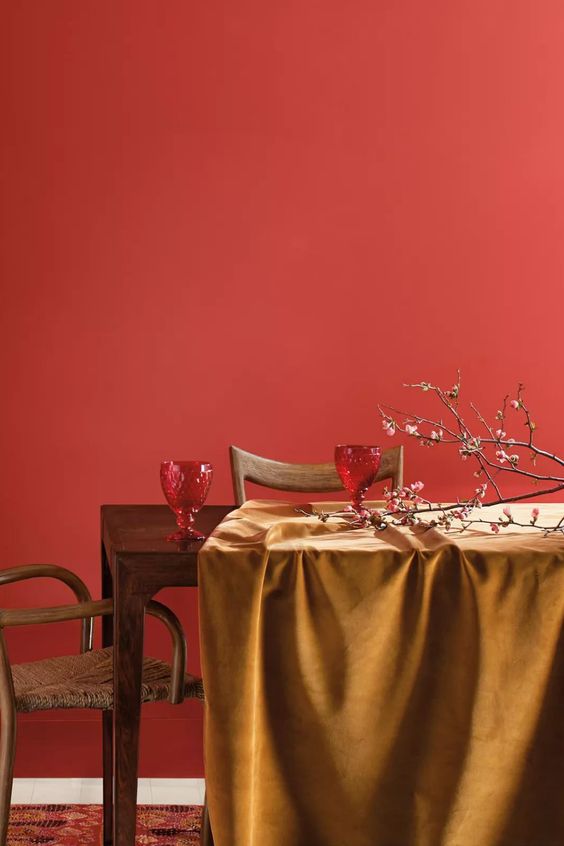 This is a charismatic color. It is mainly a mix of red, pink, and orange. It is Benjamin Moore's color of the year 2023. In the own words of Benjamin Moore, the brand this color is "a vivacious shade of coral tinged with pink" and "Raspberry Blush enlivens the senses with an electric optimism." This is a positive shade. The LRV of this shade is 21.12.
This color is apt for the interior of a house. This color can be the best backdrop to the furniture of your dining room. It can be like a blush on the walls of your dining room.
You can also create a lively living room. You can even paint it on the walls of a free space in your house. It can be an accent wall in your room.
The Color brings an attitude with a feeling of positivity and confidence. This color is rather a rich coral shade. This is the top trending Benjamin Moore color of the year 2023. If you choose this color, you are creating an impactful color statement.
This enigmatic hue is simply dark chocolate. It has tints of brown, black, and violet. The dramatic color is warm, cozy, and engaging. This is a different shade among Benjamin Moore colors of the year 2023. Its LRV is 2.65, which implies that the color is intensely dark.
This velvety color is even a good accent on exteriors. You can even try Wenge AF-180 as an accent wall in your kitchen. Think of a living room drenched in Wenge AF-180.
A very unique yet magnificent color, it looks good as an accent in the bedroom also. This color tone can also make the room look monochromatic when Perfectly paired with furniture in a matching hue.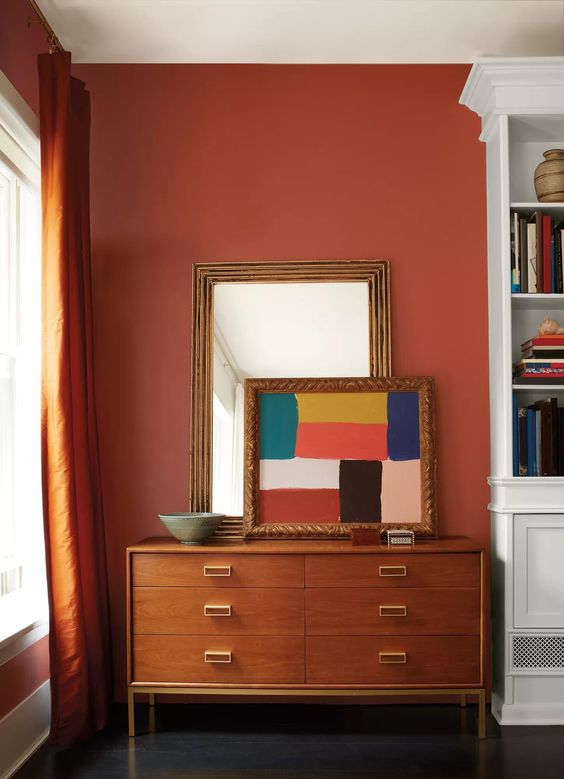 Add the spicy flavor of cinnamon to your home. A dusky brown with the undertones of orange makes this color a warm one. It is a bridge between neutral and saturated tones. Even though there is a similarity, it is quite different from Raspberry Blush, another shade in Benjamin Moore colors of the year 2023.
Cinnamon 2174-20 is a good choice for bedrooms. As it has an LRV of 11.2, it is not very dark and is suitable for the interiors. It will be better with accented trims in matching shades. This shade will give your room a cozy feel.
It will have a classy touch when it is a backdrop to matching furniture or chandeliers. It will give a welcoming feel to your living room.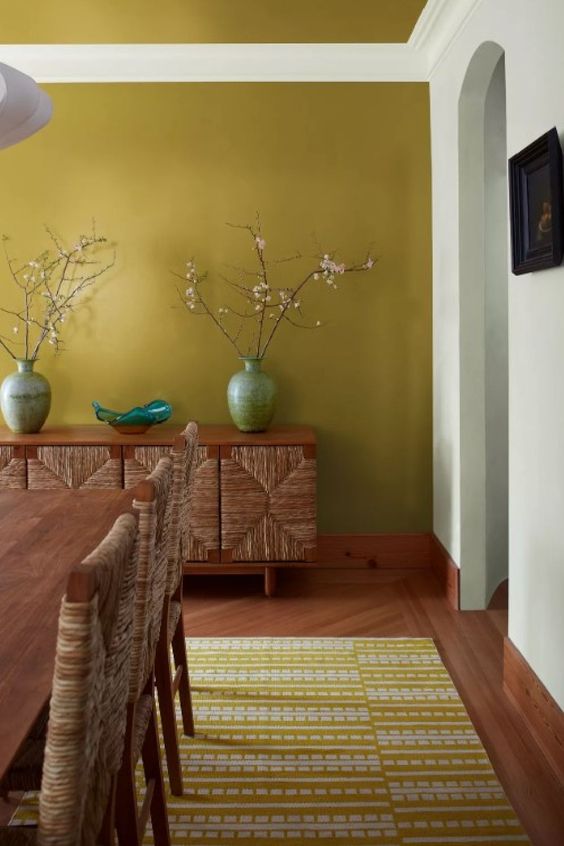 This is a natural and unique color with ochre, yellow and green undertones. This rich shade is a good pair with neutrals as well as saturated shades. The LRV of 34.67 rates this color to be a lighter shade. The best idea will be to increase contrasts and creativity.
This shade is a perfect pair with the tones of wood. It is a good match with your hallway. It works well with arches too. So you can experiment with this shade on your interior highlights.
Let it be your bedroom, office, or study; this color is a good choice.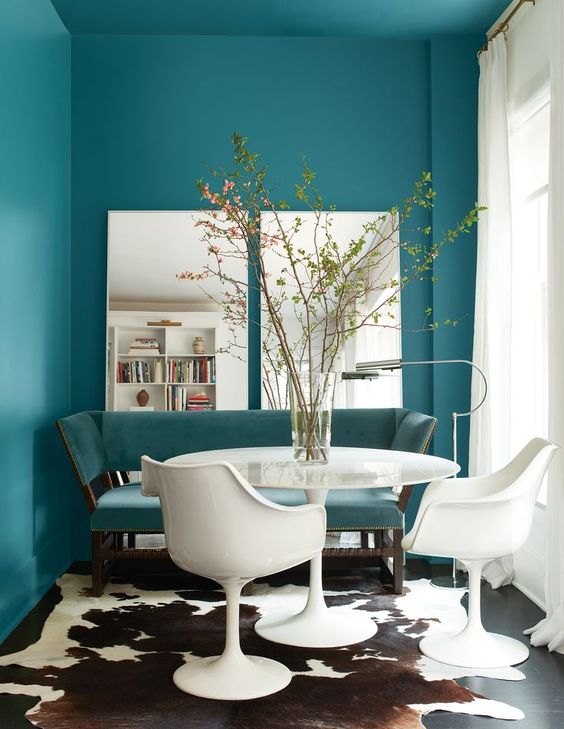 This is a highly saturated shade. The undertones are gray, blue, and green. It is soothing and relaxing. This aqua shade is a moody and deep shade. It gives the space a bold outlook. Choosing this shade for the bedroom is not a risky idea, as the LRV is 13.23. You can even pair this shade with Savannah Green.
As this is a relaxing shade, it is a very fine option for the bedroom. You can even make it an accent in your bathroom.
If your sofa set and furniture are in contrasting colors, it will suit your living room, also.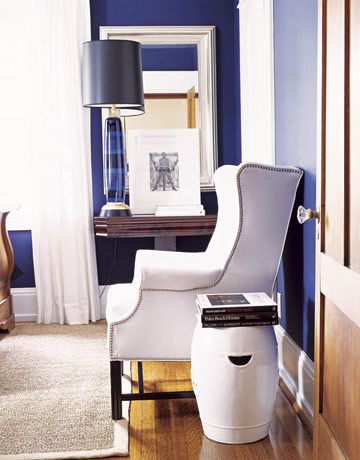 This is a blend of navy blue and dark indigo. This is a romantic color. This color has its own depth and is very dramatic. This shade has an LRV of 5.52. Choose this color only if you have ample natural or artificial lighting in your room.
This color, with a good contrasting shade, gives a unique look to your kitchen cabinets. The color might best suit your study.
With contrasting furniture, you can paint the walls of your living room. It will look good even if it is an accented wall. Blue is always a color that is portrayed to be symbolic of water; this suits well in your bathroom.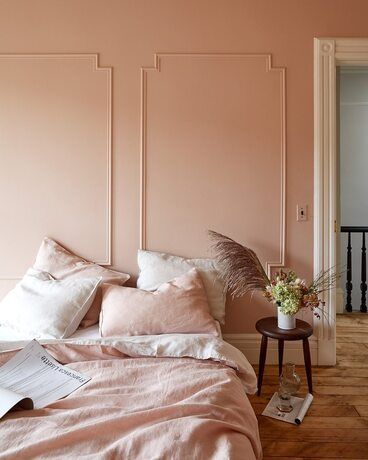 A color related to the sepia term is the best description of this color. This is a kind of mild and gentle pink. This color is rather reminiscent of the pictures taken in a vintage camera. This is a light color tone in the palette of Benjamin Moore colors of the year 2023. Peach and beige are the undertones of this color. As this is a mild color tone, you can paint it anywhere without the risk of getting dark. Unlike the dark shades, you can give dark contrasts to this color with an accent wall or furniture, or curtain.
This color is very liberal in the sense that you can paint this color as you like. You don't have any risks.
If you want all the walls of your living room, you can paint so. Creating an accented wall also is a good idea. To give your bedroom a peaceful, calm look, this color is the best option.
This color is not advisable for the kitchen area and dining area as there are chances of getting visible stains.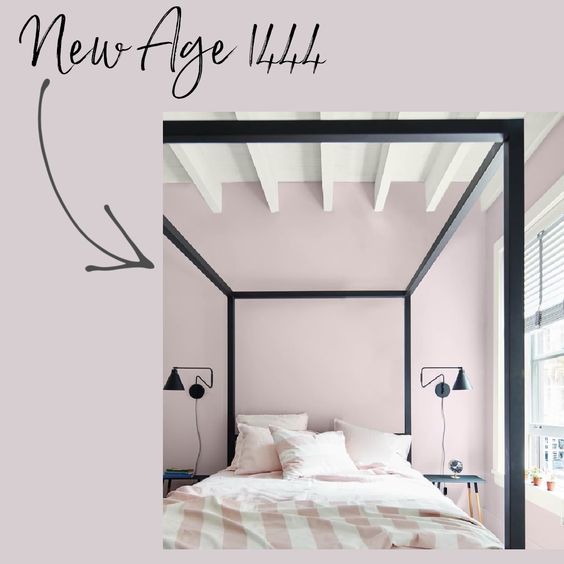 This is a soft color. Light purple is blended with a small tint of gray. This is also a softer side of Benjamin Moore's colors of the year 2023. It has undertones of lavender and gray, and the appearance depends on the lighting. With an LRV of 63.28, the shade is even lighter than Conch Shell.
This shade is also best suited for your bedroom. You can also give an accent to your bathroom walls. You can even create an accent wall in your hallway.
Contrasting Shades with Benjamin Moore Colors of The Year 2023
1. Etiquette AF 50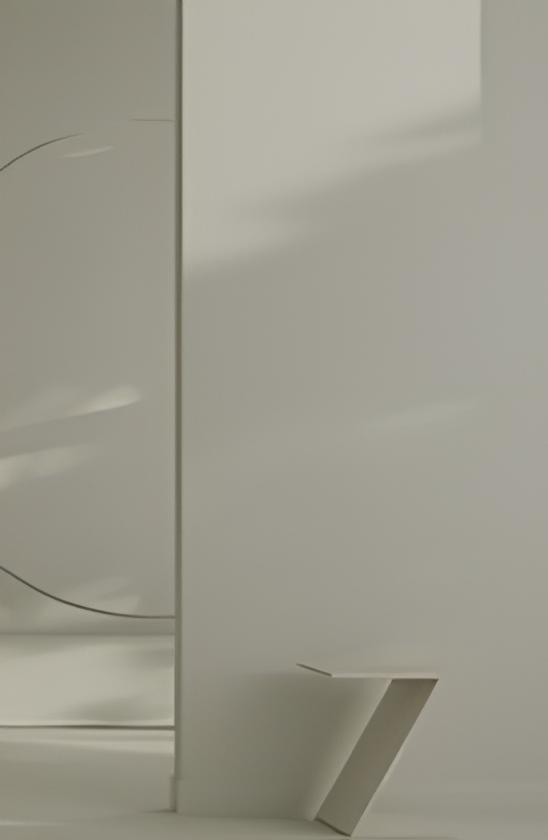 2. White Heron OC 57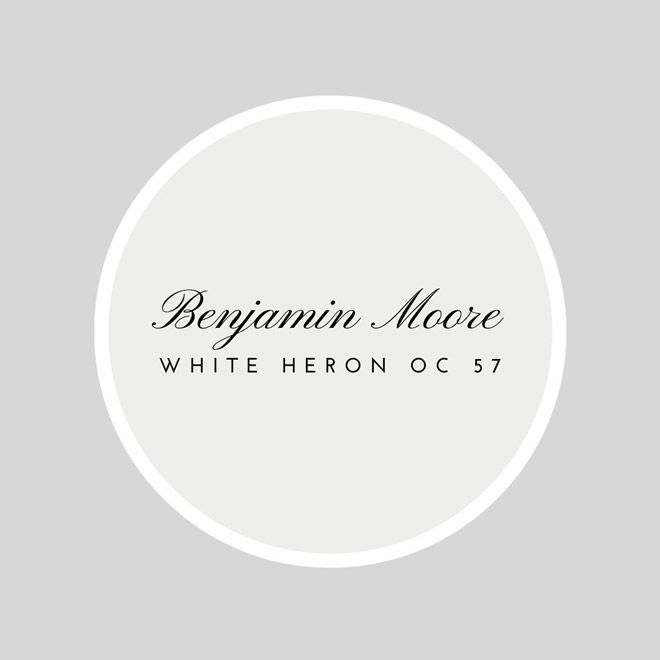 3. Gray Owl OC 52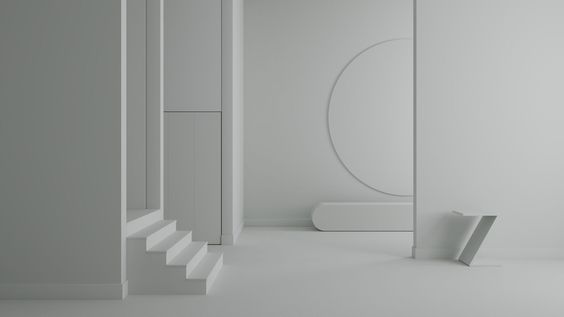 Onyx 2133-10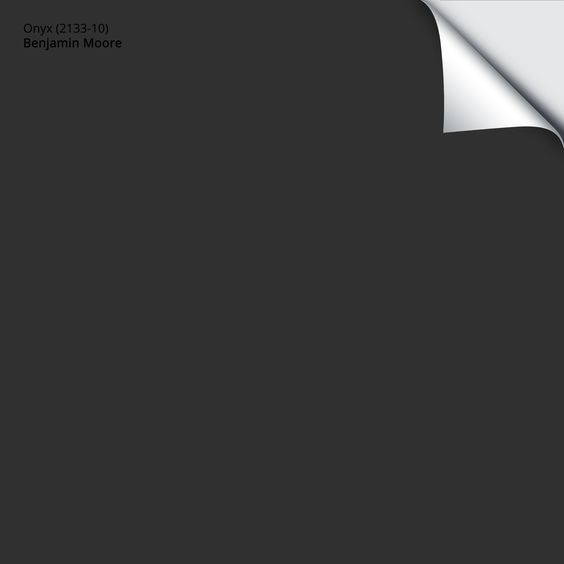 Other Products of Benjamin Moore
There are many Benjamin Moore products available. Benjamin Moore Primer is a preparatory coat that should be the first coat on a new wall or furniture. The paint soaks into any penetrable surface if it is without the coat of a primer. Benjamin Moore QT Fresh Start White is a Primer presented by Benjamin Moore.
There are many Benjamin Moore products for stain removal also. Benjamin Moore Wood Cleaner is for annual maintenance and cleaning purposes. Benjamin Moore Wood Brightener is for removing the stains on wood and brightening the wooden piece. Benjamin Moore, a wood restorer, is the best at removing dead wood fibers. Benjamin Moore Wood Remover is apt for removing old oil and latex stains.
Summarizing
Altogether there are eight shades in the Benjamin Moore colors of the year 2023 palette. All these shades are distinct and unique. Each color has its own identity. So, one can choose the color as per their taste and personality. With a reputation of more than 100 years, this North America's favorite paint brand is becoming popular day by day. It is fantastically a trendsetter.
If you want to analyze the colors before you finalize a color closely, you can easily order the color samples. Each of the colors included in the color palette of 2023 are some hues of the primary colors. Thus, before choosing the color, just think about your favorite and lucky prime color, and then you can relax without any regrets.
Just comment below which your favorite hue is among the Benjamin Moore color palettes of 2023.