As an amateur in the paint world, you may have a misconception that all whites are the same and wonder what's the big deal about different shades of white. However, surprisingly white color also has many variants, and all the variants appear pretty differently.
Benjamin Moore's White Dove is a beautiful shade of white paint that has become quite popular among interior designers in recent years due to its warmth and versatility. Equipped with a yellow undertone, this rather off-white paint color looks stunning on ceilings, trims, and walls. It is a mysterious color, and there's a lot to this paint color that meets the eye. It can be a total game-changer for your interior.
Without any further ado, let's take a deep dive into the world of Benjamin Moore's White Dove color to understand this brilliant hue of white just a little better, shall we?
Characteristics of Benjamin Moore's White Dove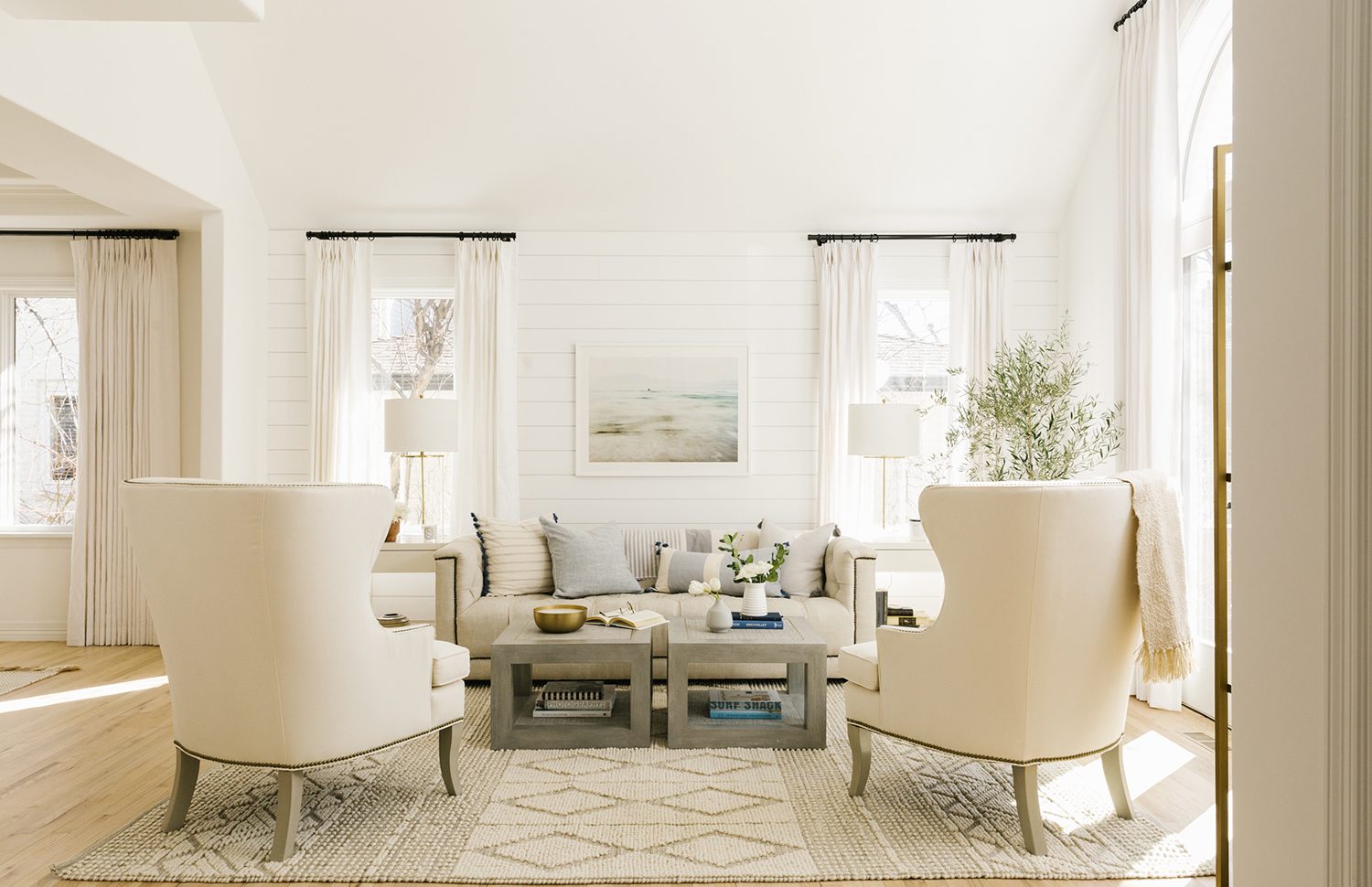 Benjamin Moore's White Dove is one of the most widely used shades of white in interior design. Though it may appear so, it is not an off-white color. If we have to describe the White Dove perfectly, it can be said that it is a gentle creamy white paint with invisible yellow undertones. It is neither too white nor too yellow; it lies somewhere in the middle. So, if you are looking for a color that is neither too bright nor too dim, this should be your ideal choice.
Dove white benjamin moore is usually considered a warm tone. However, this opinion is quite subjective. As a matter of fact, it can be considered a perfect balance between warmth and coolness, and depending upon the direction of your home, it can shift easily from a warm tone to a cool one. For example, in a north-facing room, white dove paint may give a cool vibe, while in a south-facing light, it can lean a bit more toward the warmth.
The white dove is a soft creamy off-white color which shows a yellow undertone with a hint of gray. It appears more bright and beautiful in a room that allows natural light, and in dark light, it may not be the "best white" to use because of the prominence of the gray undertone, which gives it a shadowed look. So, while deciding to use a white dove, it's essential to keep in mind the entrance of sunlight in the room.
The greatest thing about Benjamin Moore's Dove White is that, unlike other white variants, it has a rather subtle and sophisticated appearance. It exudes elegance, and with its warmth, it creates a welcoming environment in homes. Due to these qualities, it is a perfect choice for living rooms and bedrooms. It makes for a beautiful backdrop for other elements in your room to appear more prominent. It can also harmonize beautifully with natural materials such as wood and stones.
Understanding the Lrv of White Dove and Its Significance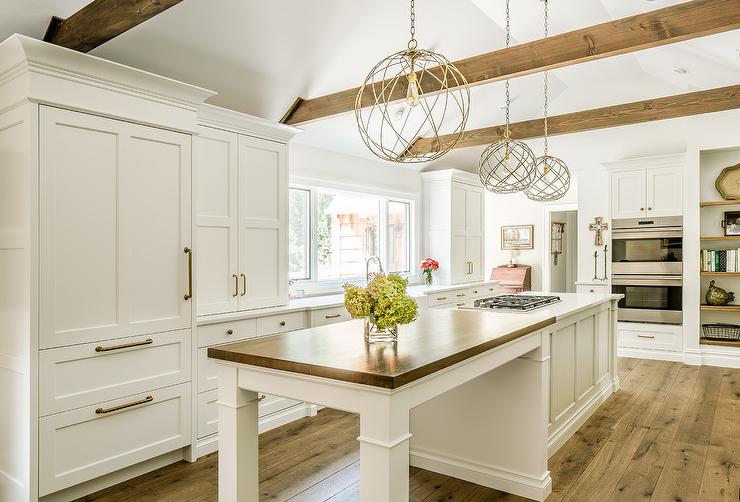 LRV is of great importance when it comes to painting. So, what exactly is LRV? The full form of LRV is the Light Reflectance Value. LRV is a parameter that is used to decide the amount of light reflected from a surface. The value of LRV ranges from 0 to 100, where 0 refers to absolute black, and 100 is for pure white. LRV can be an important factor in understanding the choice of paint for a particular place.
A higher LRV indicates that the amount of light reflected by a surface is on the higher side, while a low value of LRV indicates that it reflects less amount of light and absorbs more. White Dove has an LRV of 85.38, which indicates that it is not an absolute white; however, since its LRV is lower than other white tones, it is evident that it is softer than a few other bright shades of white.
Nonetheless, it is one of the most widely used white tones preferred by designers all over the world. Since it is warmer and softer than other whites, it can be used in a variety of applications where brighter tones may not be suitable. Experts advise not to pair Dove White with a paint that has a higher LRV than it has simply because the beauty of this paint can be suppressed by the brighter tones of white, and it may look dull and dingy in front of those tones.
Having a general idea of LRV is essential for making an informed decision while using white paints for your home. Since different kinds of tones can create a visually distinct atmosphere in your room, it is considered important to have a basic understanding of LRV. A higher value of LRV can create a sense of spaciousness and brightness, so it would be perfect for darker places while a lower value of LRV evokes a sense of a cozy and intimate environment, which can work in the rooms which invite ample natural light.
Is Dove White Benjamin Moore's Paint Color Too Yellow?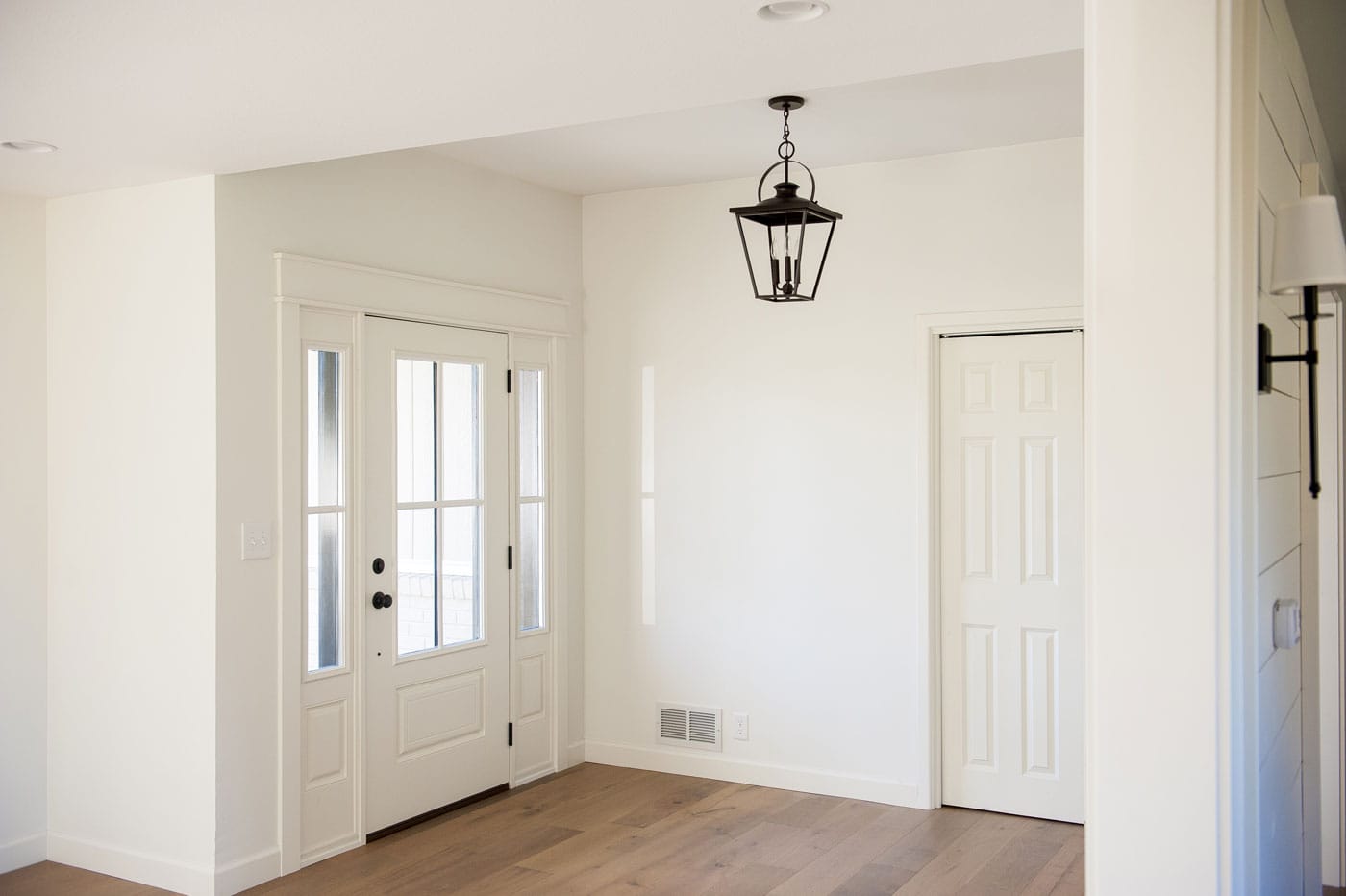 Since white dove paint has a slightly yellow undertone, there is a misconception that it appears yellow. However, considering its appearance, it is clearly evident that it is not yellow at all. It is rather a creamy off-white paint that has a slight hint of grey. The presence of gray balances out the yellow to give out a creamy white tone that looks absolutely stunning.
The white dove may appear a little yellowish in certain conditions where it is contrasted against cool or gray undertones. These conditions may include pairing it with brighter tons of white, having white-colored appliances in the rooms with white dove paint, having tiles or other fixed surfaces in cool tones, and having a south-facing room. If you don't want white dove benjamin moore to appear yellowish, you can avoid these conditions.
Another common perception related to the white dove is that it appears dingy. However, this could be debatable. Many people consider bright tones to be synonymous with freshness and beauty, while an off-white tone is considered dull. It is just a matter of perception. There are places where Benjamin Moore's white dove can work like a charm, and in some places, it may not be as suitable as other tones with a high value of LRV. However, this doesn't mean that it looks dingy; it is just a matter of using it wisely.
If you want to truly bring out the beauty of the white dove, consider using it in places with natural sunlight and avoid using it with other tones with high LRV.
Where to Use Benjamin Moore's, White Dove?
Benjamin Moore's white dove can work in a variety of places. Since it is not overly bright or excessively warm, it can work in almost all kinds of places.
1. Kitchen Space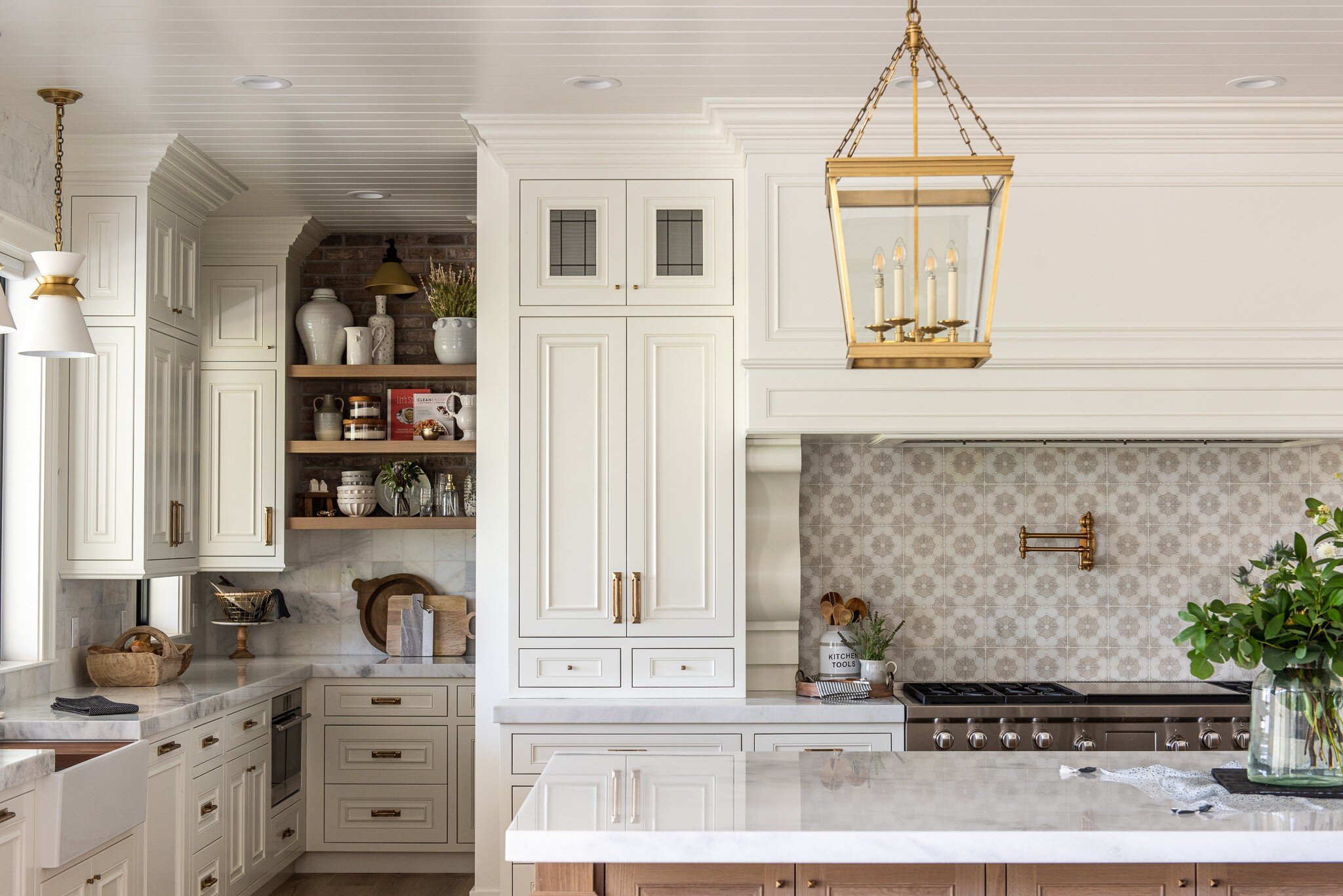 If you are looking to create a classic and timeless appearance, a white dove is the perfect way to do it. This gorgeous white is here to stay for a long time. You can use dove white on your cabinets or walls to give them an illusion of light and airy space. The kitchen is an important part of your home, and painting the ceilings and doors can instantly enliven this space.
2. Interior Walls and Trims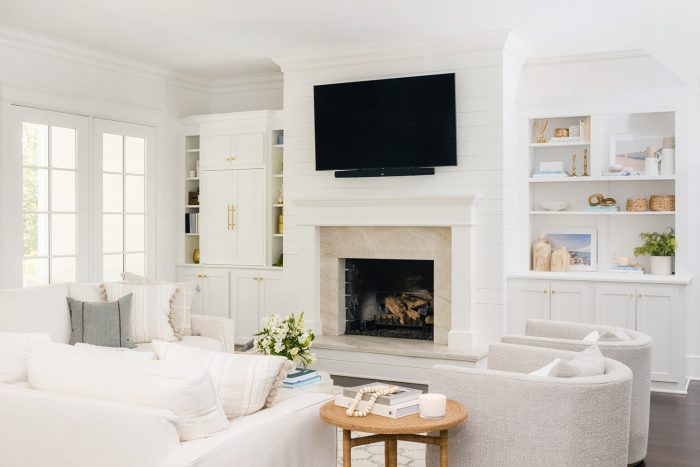 The white dove is a gorgeous shade of white that can work beautifully on walls with a suitable provision for the entrance of natural light. White dove walls can provide a stunning backdrop to let other elements, such as furniture and decor of your room, shine. Apart from this, the white dove works quite well for trims, being on the warmer side of the white. It can be paired with other warm tones and can also be made to work with certain cooler tones.
3. Exterior Walls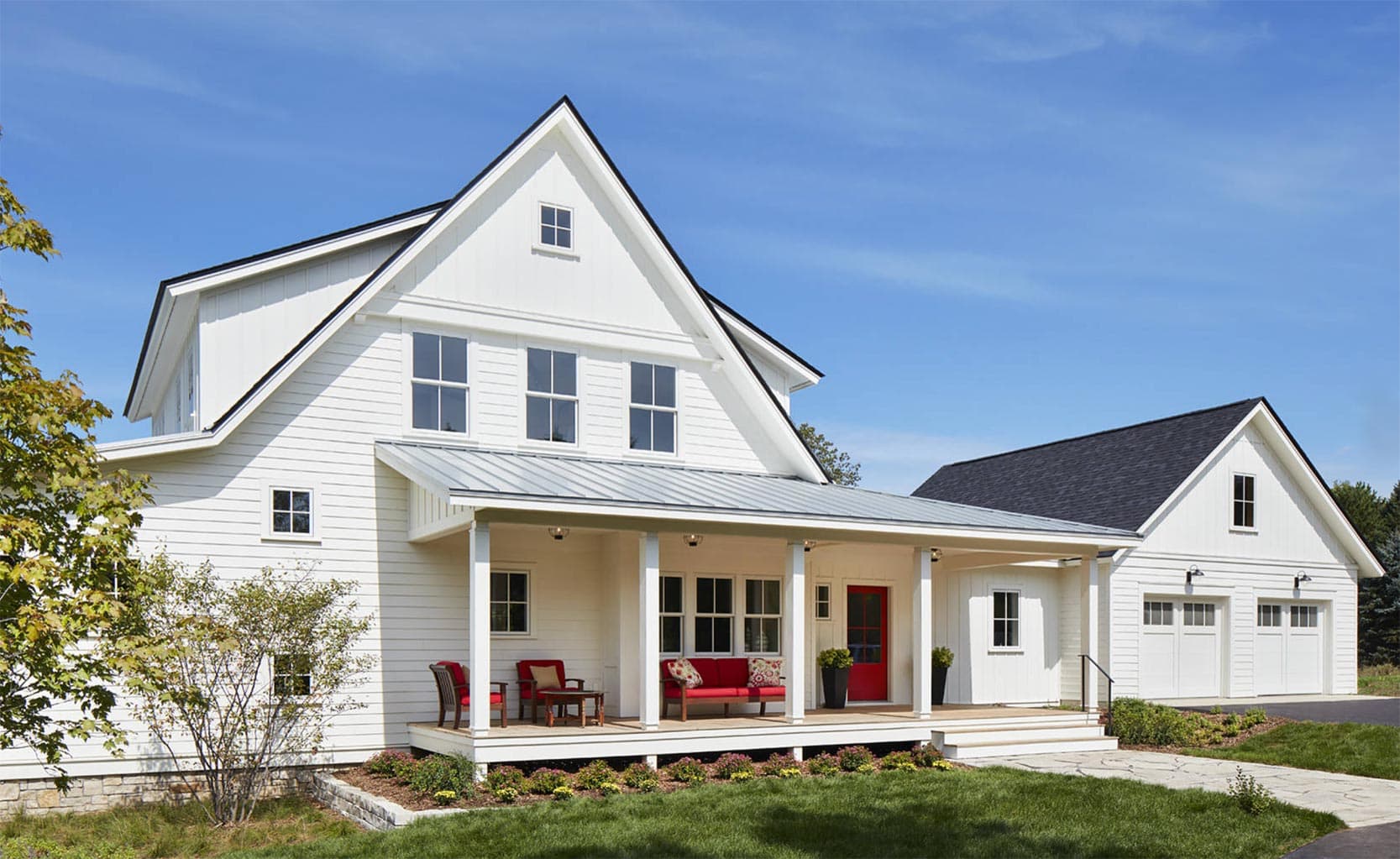 The beauty of dove white benjamin moore is that it can work as beautifully on the exterior walls as it works on interior walls. The hint of gray and yellow undertone makes it perfect to be painted on the exterior walls of your home. Painting a bright white on your exterior may not be a great idea. However, dove white with a subtle off-white appearance looks gorgeous when natural light falls on it.
4. Dark Spaces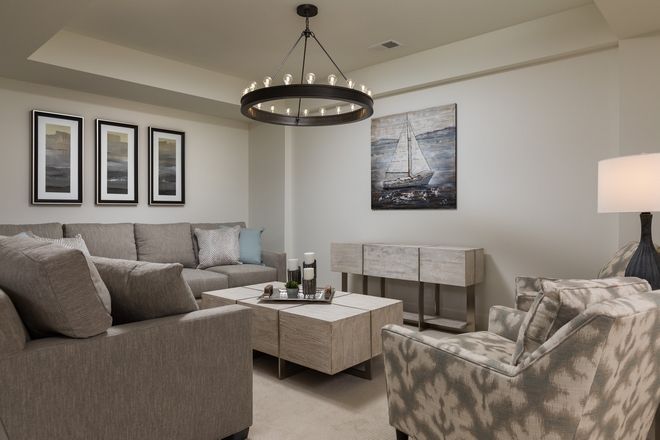 Surprisingly, dove white looks beautiful in dark and confined spaces too. White dove gives out a subtle, sophisticated look in low light and appears vibrant in artificial light. So, if you are looking for nice paint for your basement, you can go for a white dove. The softness of this paint prevents it from appearing too stark, even in a low-light environment. It also gives the space an airy and fresh appearance, which is perfect for spaces like these.
Will White Dove Work for Your Walls?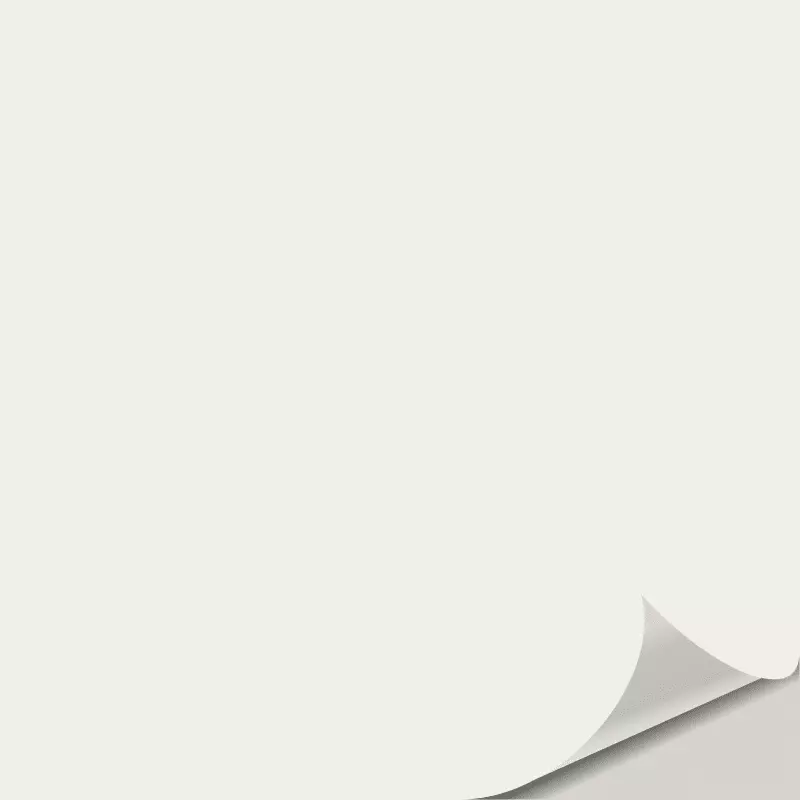 Although it is true that Benjamin Moore's white dove can work in almost all kinds of spaces, it is highly recommended to test your walls before you begin your painting adventure. Since it costs a lot of money to remodel your home entirely, it is a wise decision to test out a sample before proceeding to use it for your space.
Instead of spending a lot of time and money, you can try peel-and-stick samples from Samplize to ensure the utility of this paint color for yourself. There are many reasons which make this a wonderful option for paint enthusiasts. Firstly it is available easily, it is non-complicated, environment-friendly, and most importantly, it is quite an affordable option.
You can order yourself a sample and test it out on your space, and you will get to know if it works for that particular space or not.
Final Thoughts
Dove white benjamin moore is a brilliant hue of white that works amazingly well for most spaces. It is a classic paint color that can instantly brighten up your space. Since it has a slight grayish tone, it can be easily paired with a wide range of colors. Its creamy off-white appearance provides a neutral backdrop for other elements of the room to appear more prominent.
So, if you are looking for a paint color that does not steal the limelight from other elements of your decor but is still quite versatile and can work just anywhere and everywhere, you should definitely try the Dove White by Benjamin Moore.