Soil Mites are tiny arthropods that have a size of less than 1/20 inch or 1mm that are found on the surface or beneath the surface of the soil. Scientists have found over 20,000 types of soil mates that have different colors, but most of them are either red, white, or brown.
Soil mites are not harmful to soil or plant but are beneficial cause they help decompose organic matter present in the soil. Most of the soil mites are beneficial but can be harmful to humans and spread infection.
So, that is why it becomes important to either remove them or take measures to control their population.
In the below article, we are going to learn about soil mates, how they can be identified, and how to get rid of them. This will minimize any kind of negative impact on soil mates.
What are Soil Mites?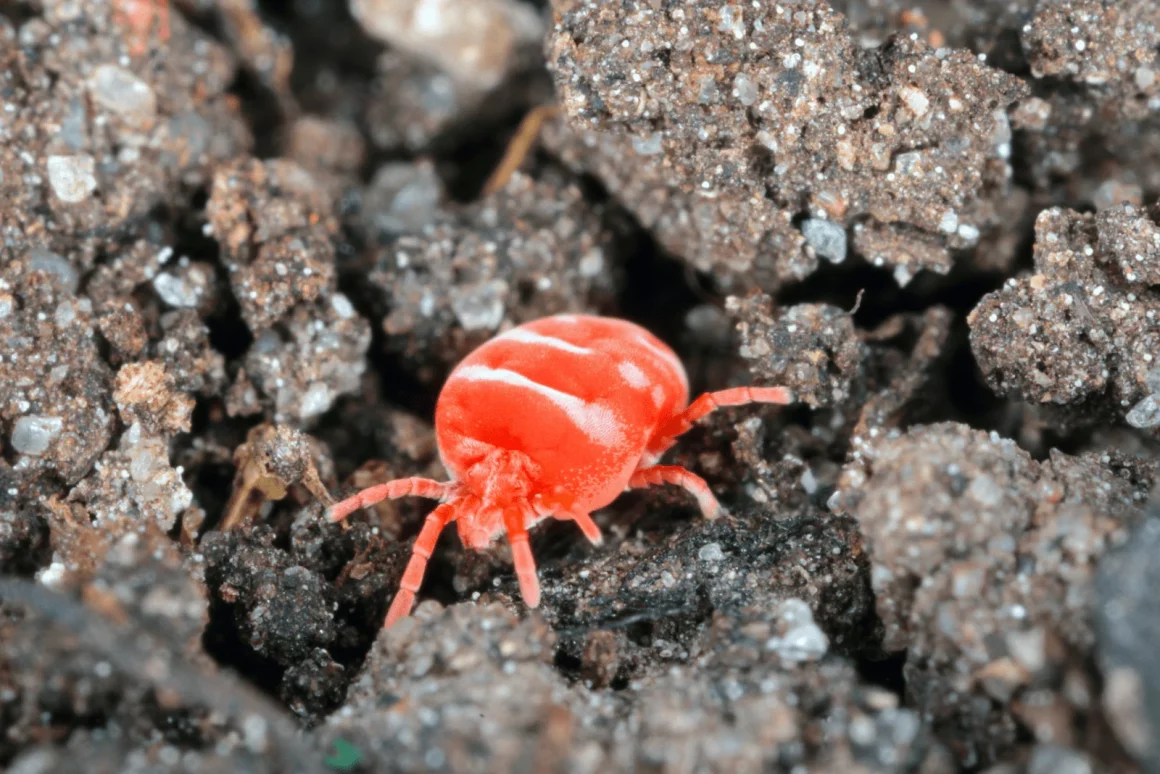 As mentioned above, soil mites are tiny arthropods that have a size of less than 1/20 inch or is of 1mm and found above or beneath the surface of the soil. They are found in various habitats of the world and have a hard exoskeleton and segmented body. They have a specialty in decomposing organic matter like wood, mold, and moss. They may be small in size but have a lifespan of up to 7-8 years!
Soil mites play a vital role in soil ecosystems by participating in the decomposition process and nutrient cycling. They feed on a wide range of organic matter, that includes decaying plant material, fungi, bacteria, and other microorganisms that are present in the soil. After consuming these organic materials, they break them into smaller pieces, aiding in the release of essential nutrients that can be easily absorbed by plants.
Soil Mites are also known as soil-dwelling mites. They are small arthropods that belong to the class Arachnida. This class also includes spiders, ticks, and scorpions. They have 8 legs and a segmented body like any arachnid. They can be found in forests, gardens, and agricultural fields.
Types of Soil Mites
Till now, over 20,000 soil mites have been identified by the expert, but the total number can be more than 80, 000. Below are some of the soil mites that are commonly found:
1. Oribatid Mites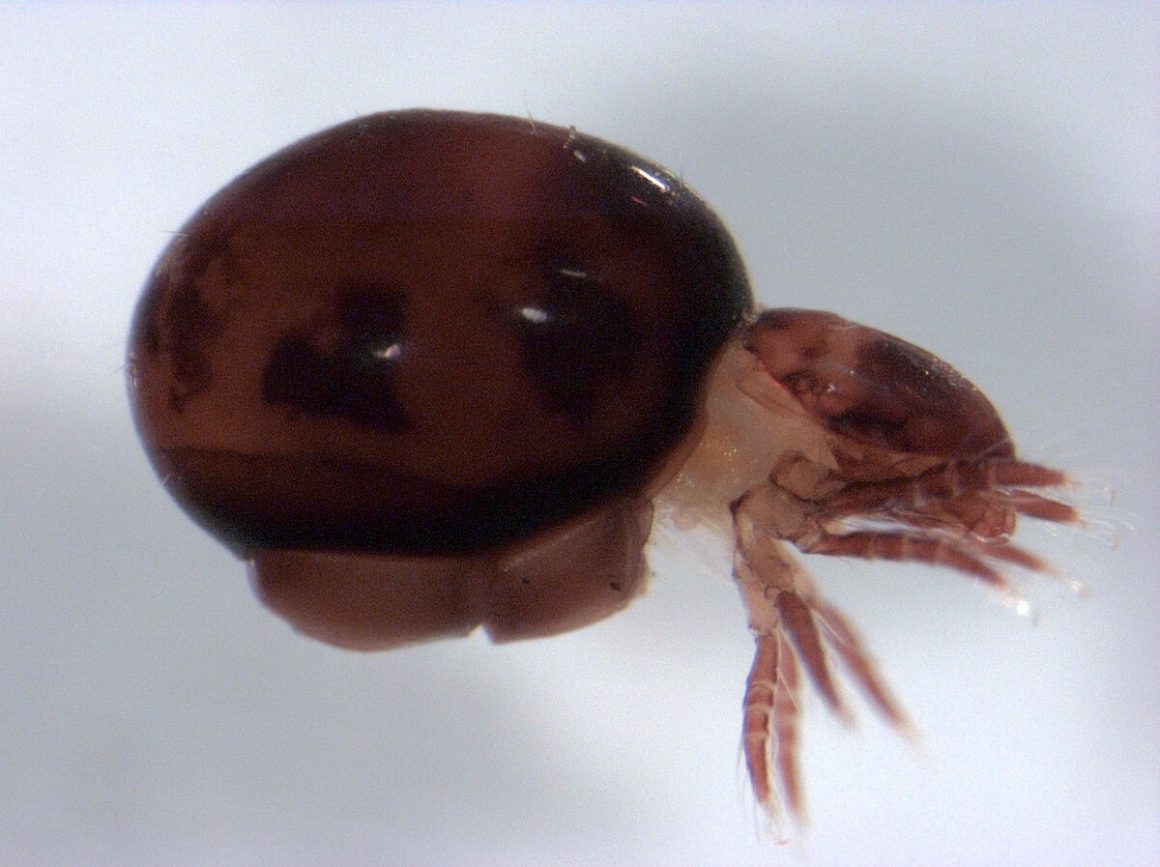 They are the most abundant and diverse groups of soil mites. Like other mites, they are also very small size ranging from 0.2-1.5 mm in length. They are slow-moving mites having hard exoskeleton that protects them from desiccation.
2. Prostigmatas Mites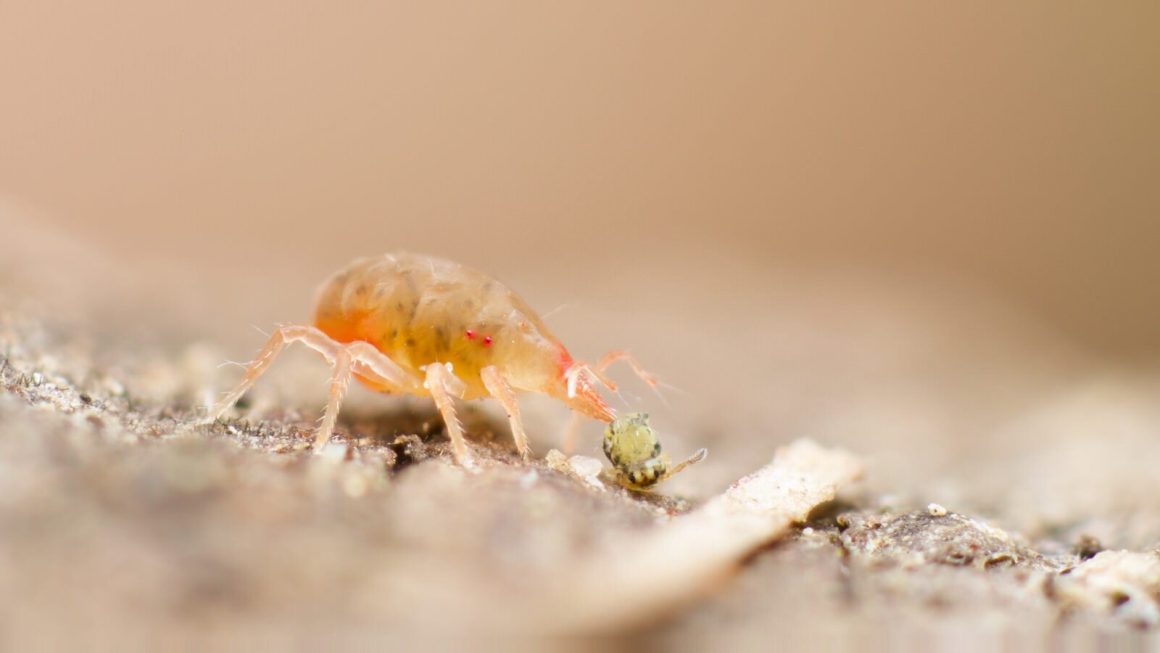 Other soil mites are commonly found in various soil habitats. They are generally smaller in size, 0.1-0.5 mm, compared with other mites. Unlike oribatid mites, they have active movement and mostly feed on fungi, algae, and decaying organic matter. Some of these species can be harmful to plants.
3. Mesostigmatas Mites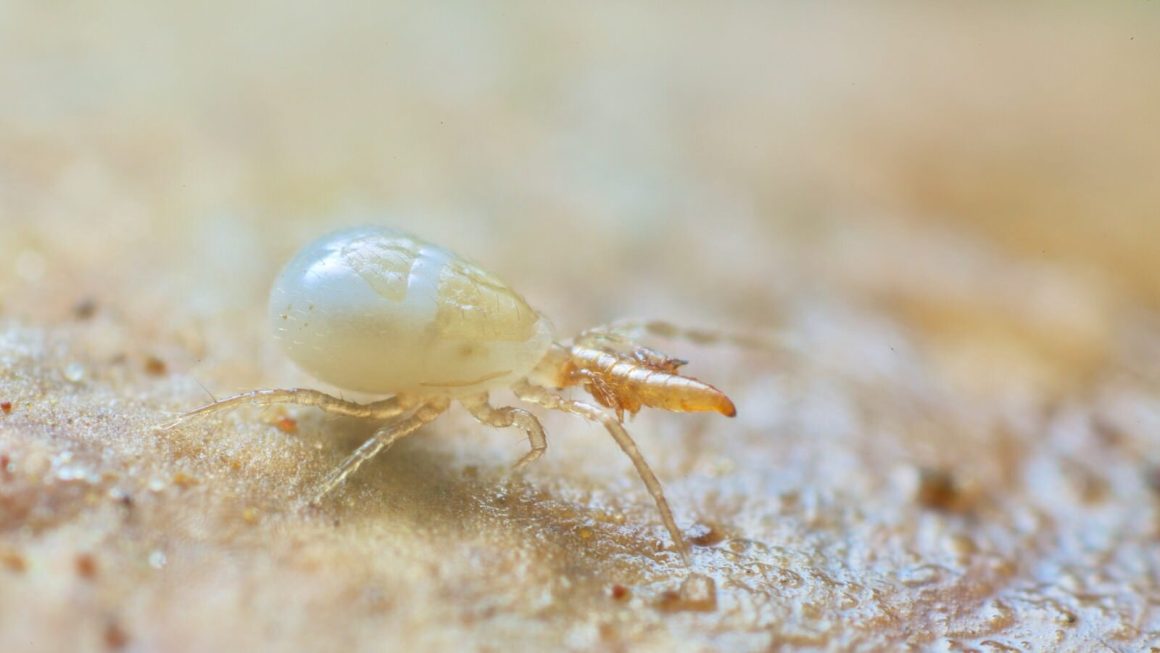 They are predating mites that inhabit the soil and leaf litter environments. They are slightly larger than other soil mites, with an average size of 1-2 mm in length. These mites are important as they control other soil pests they feed on small invertebrates, that includes nematodes and other mites.
4. Astigmatas Mites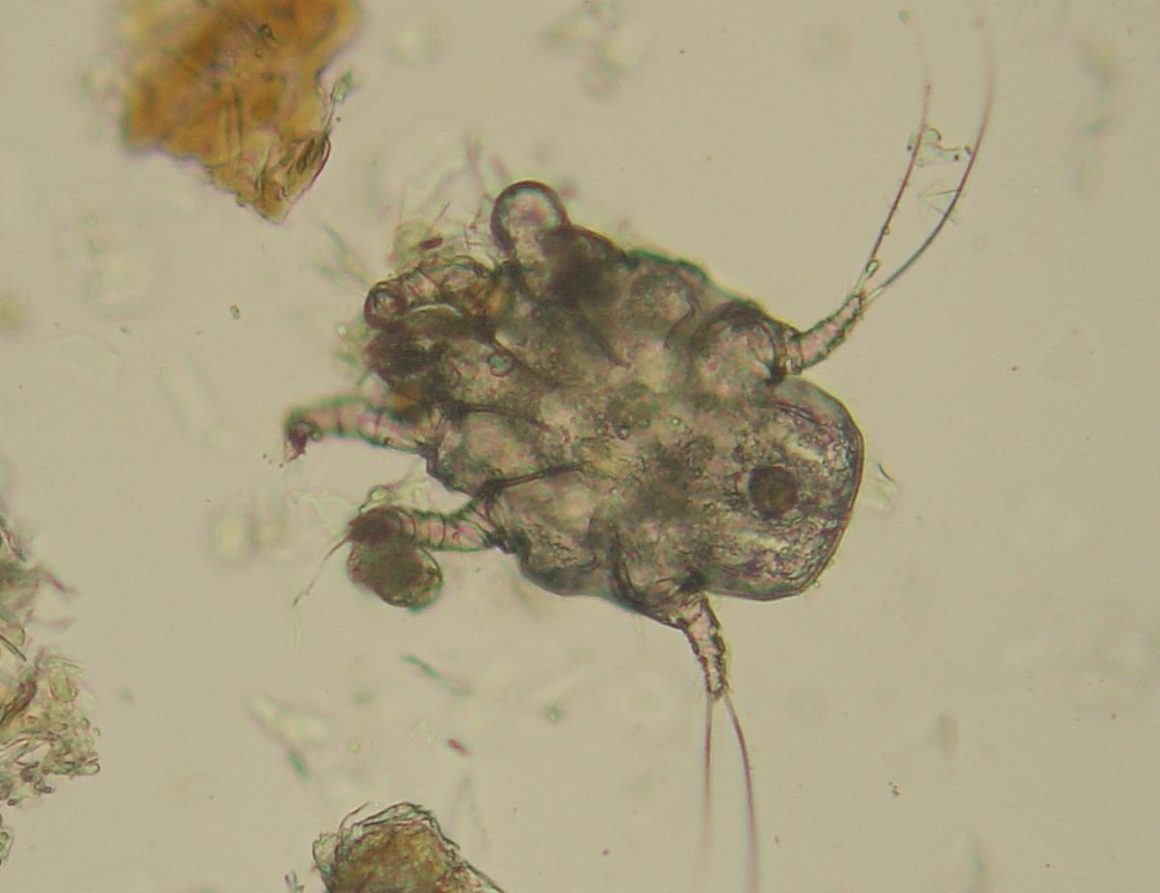 These mites are mostly found in soil, compost, and stored food products. They are tiny mites ranging from 0.2-1 mm in size. Some species in this group are known to be pests in agricultural settings, as they can damage crops, stored grains, and stored food items.
5. Gasamids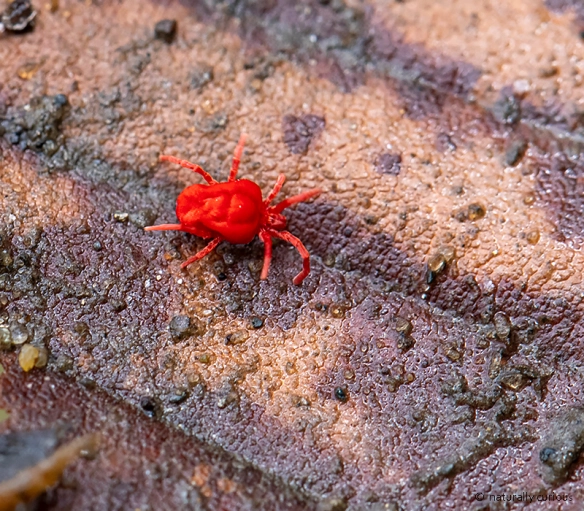 They are predators and are mostly found in the nooks and crannies of bark, leaf, or soil. Just like most of the soil mites, they also break down organic matter to help the plant and eat organic debris.
Soil Mites: A Blessing or Threat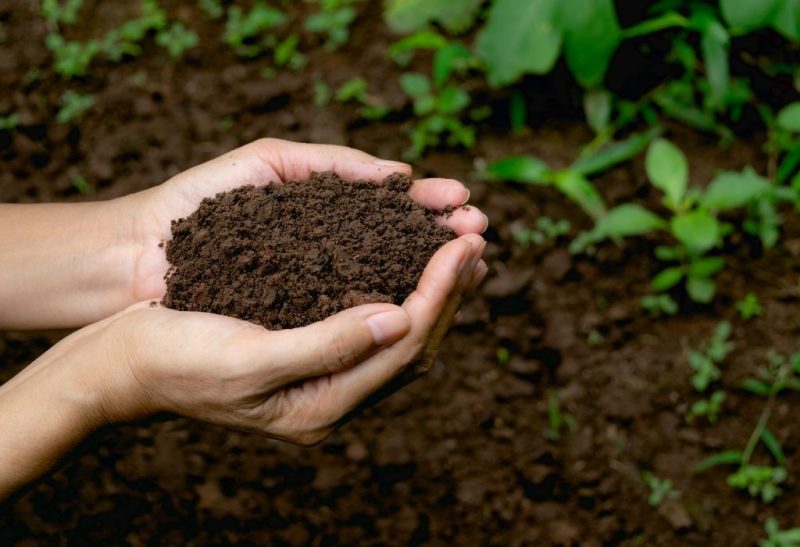 Soil mites are a fascinating group of arthropods that can be a blessing and a threat depending on certain circumstances. In their natural habitat, these tiny creatures fulfill important ecological roles and contribute to the overall health of the soil ecosystem. However, in certain situations, soil mites can become problematic and can be a big challenge for gardeners.
If we talk about blessing, then soil mites play an important role in decomposing process, breaking down organic matter such as dead plant material and animal remains. By feeding on decaying organic matter, they accelerate the breakdown process and facilitate the release of nutrients back into the soil. This nutrient-cycling function is crucial for maintaining soil fertility and supporting plant growth. Additionally, some species of soil are predators and feed on other pests like nematodes or insect larvae, which provides natural pest control.
On the other hand, soil mites can act like a threat when their population increases desirable levels or when some specific species have adverse effects. In agricultural settings, certain mites can destroy roots, foliage, or fruits which lead to reduced crop yields. In gardens and greenhouses, soil mites can be a big nuisance and cause plant damage and transmit plant disease.
Soil mites can be very harmful to humans because of the germs and bacteria they carry with them. Soil also carries tapeworm eggs which can lead to a serious issue. To prevent this, ensure you are using gloves and wash your hands after you touch your plants. If you find soil mites outside your house, then it can't be an issue, but if they are present in indoor plants, then you can take it as a serious issue and solve the problem accordingly.
Remember that soil mites are not as dangerous as they look. They might look harmful but are harmless.
How to Identify the Soil Mites?
Identifying soil mites can be challenging due to their small size and diverse range of species. However, some key characteristics can help in identifying them:
1. Visual inspection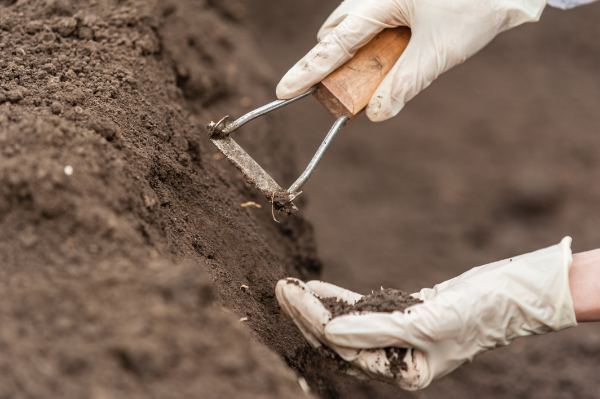 If you suspect the presence of mites, then start by examining the part of the soil or organic matter. Typically soil mites are small, ranging from 0.2-1.5 mm in length, and they can vary in color, mainly in red, white, or brown. You can inspect in such a way that you notice any kind of movement on or beneath the soil.
2. Use of Hand Lens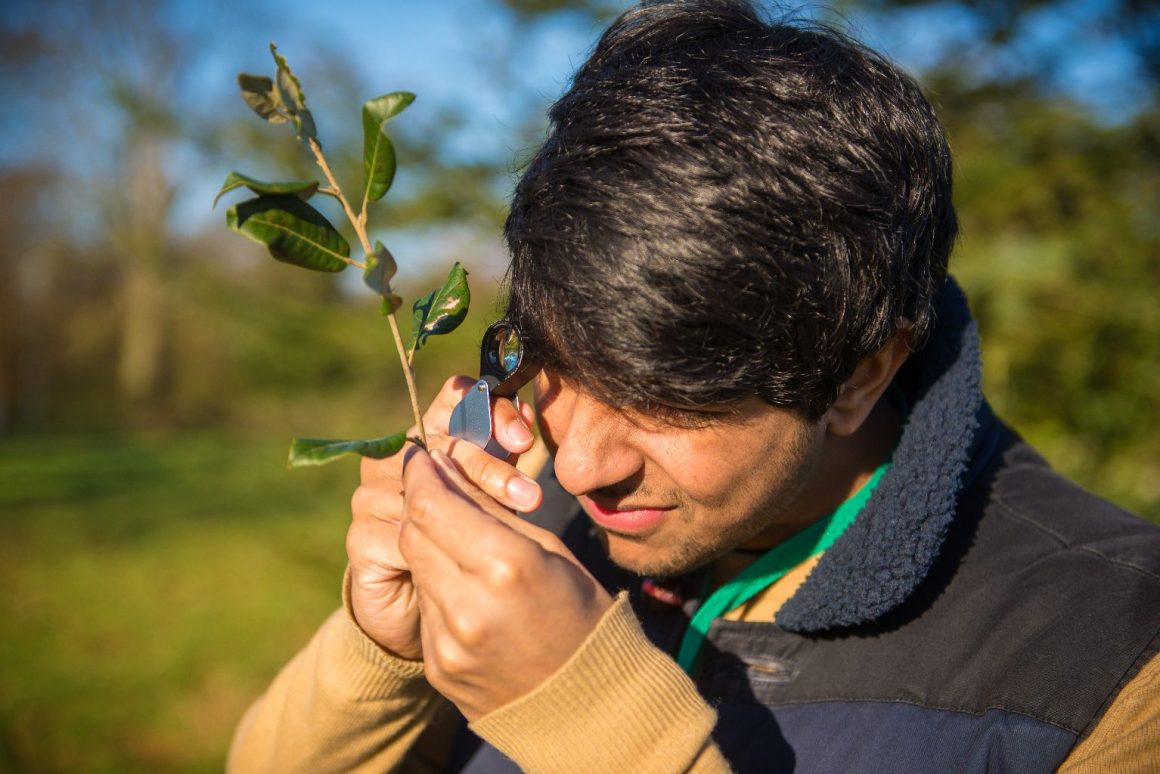 A hand lens can assist you very well in identifying and observing soil mites. To confirm the presence of soil mites, take or scoop a small amount of soil and place it on a clean white surface. Now, use the hand lens to examine them closely for any visible mites. Pay attention to their body shape, size, and any distinctive markings. Make sure to use all the precautions and make sure to wear gloves, and wash hands after examination nicely with soap. You can even use a mobile phone or camera if you want.
3. Check for Movement
Most soil mites are active creatures and exhibit movement when they are disturbed. Watch any sign of movements within or above the soil or the organic matter. You can pour water to see the movements of soil mites. Some mites move slowly, and their movements are easy to detect if they are viewed under a magnifying glass.
4. Identify Key Features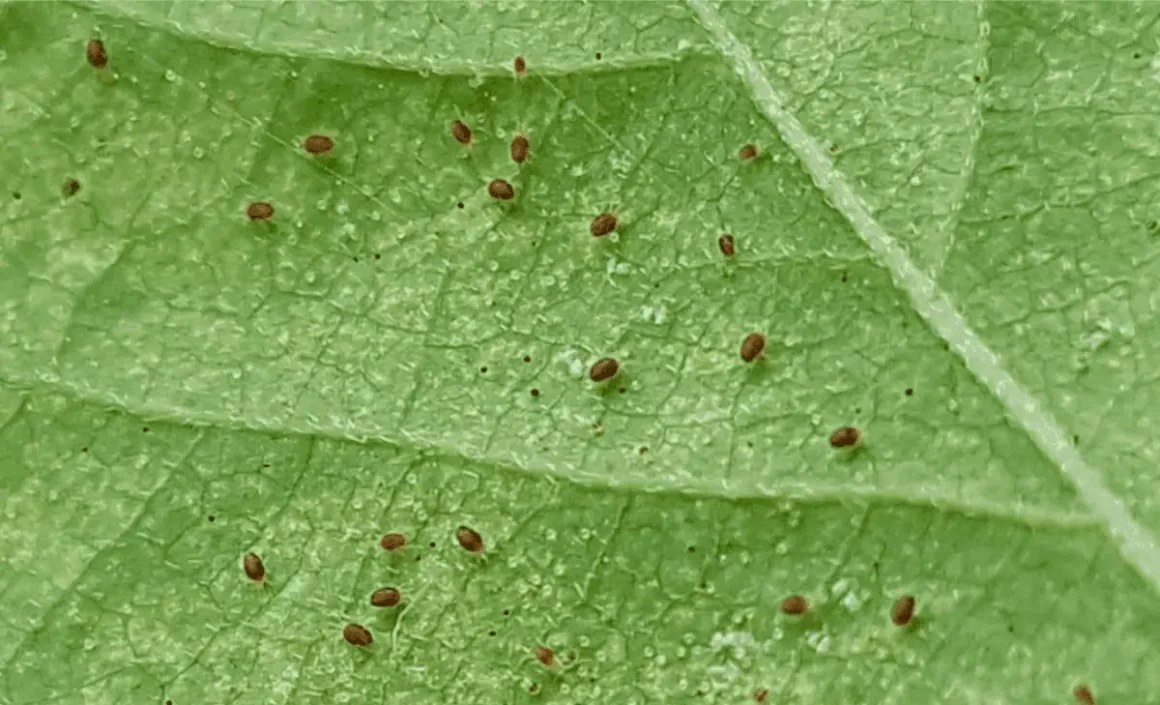 Look for specific features that can help you differentiate between mites and other soil-dwelling organisms. Soil miteshave eight legs and a segmented body and are mostly of red, white, or brown color. Also, they do not have any antennae and are found both on the surface and beneath the soil. These are some features that will help you to differentiate between soil mites and other organisms.
5. Seek Expert Advice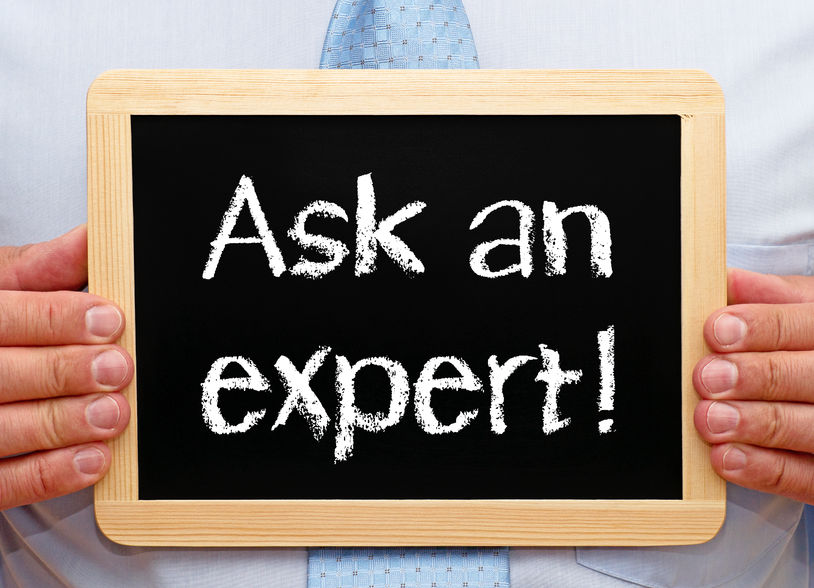 Taking advice from experts is a must when you find it difficult to identify soil mites. It may be helpful to consult with a local agricultural extension office, a professional entomologist, or an expert in the field. They can provide proper guidance and potentially conduct further analysis, such as microscopic examination, to accurately identify the mite species.
How to Get Rid of Them?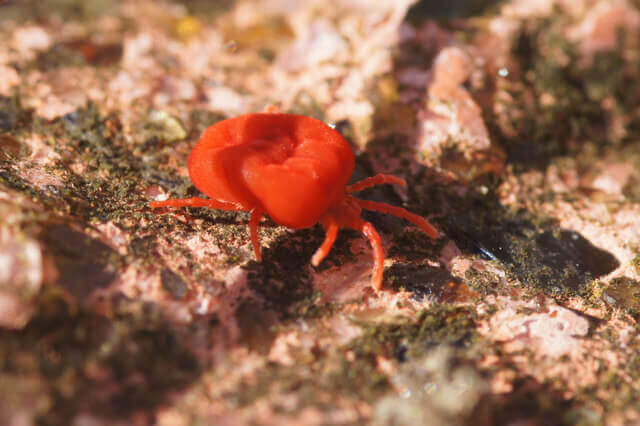 If you are having a soil mites problem and want to get rid of it, then following the below steps will help you make sure that the mites are eradicated. Make sure that you are taking all the precautions while performing the process and wear gloves. Also, make sure to wash your hands after working on it.
There are many ways to get rid of soil mites. You can overwater the soil or plant until the water leaves from the drainage hole present in the pot. If you water the plant before repotting, then it will prevent your plant and will also reduce the transplant of soil mites in other pots.
After two hours of watering, remove your plant gently from the pot, making sure that the roots are not damaged. Now try to remove the excess soil from the root by using your fingers to loosen the soil. Now dispose of the remaining soil from the pot.
Moving on to the final process, wash your soil thoroughly with cold running water and mild soap. Not wipe the pot with a dry cloth. This process is necessary to remove the remaining soil mites at the pot's side and bottom.
After this process, add fresh soil or potting mix in the clean pot and settle the plant on the pot. After that, pour some necessary pesticides to keep your plant free from soil mites on the top of the soil.
Pesticide Spray from The Store
Cinnamon Solution (mixture of 1tsp cinnamon, 4 cups water, and 1tsp of mild soap. Use it after 15 minutes)
Neem Oil and Soap
Garlic Solution (this is a mixture of 1 gallon of water and 4 cloves of garlic, ad 1/4th of liquid after 4 days of making the mixture)
How to Prevent Soil Mites?
As we know that prevention is better than cure. Soil mites will be difficult to remove once they come to your plant. So, to prevent your plant or soil from soil mites, follow some basic steps mentioned below:
Always wash your hands before and after touching your plant. By this, the transmission of germs can be prevented.
Make sure to clean your growing area and remove the decaying organic matter. The removal of their food will prevent the growth of soil mites.
Make sure to repot your plant regularly.
Inspect your new plant before buying them.
If you have any kind of compost heap in your outdoor garden, then make sure to keep your plants away from it.
Conclusion
We hope that they helped you in some ways and that now you know how to handle soil mites professionally.
Soil mites are beneficial to the soil ecosystem but can be harmful to humans. Also, they can reproduce in excess, which will be no less than a headache to you, so make sure that you get rid of them at the right time or before they become excess.
Also, do not forget to take precautions while removing soil mites cause they carry a lot of germs that can infect you.
Have you ever come across any kind of soil mites situation? If yes, then let us know in the comment section.
Frequently Asked Questions
Can Soil Mites Live on People?
Soil mites are tiny insects that are mostly found on the surface or the beneath the soil. They harm humans and infect them with many harmful germs and diseases but are not built to live on people.
How Long Mites Can Live in Soil?
Soil mites are microorganisms that grow up to a few millimeters. Irrespective of their size, soil mites have a much longer lifespan of 3 to 4 years. Some of them even live up to 7 years. Note that soil mites are mostly found in soil.
Why Are Mites Important for Soil?
Soil mites are very important for both the plants and soil. They play an important role in breaking or decomposing organic matter. This helps soil and plant both directly and indirectly, including nutrient cycling, soil processes, soil formation, and pest control.
What Color Are Soil Mites?
There are up to 20,000 types of soil mites that have been found by experts. Note that this number can go up to 80,000. Most of the soil mites found can be seen in the given colors, which are red, white, brown, reddish-brown, or yellow.