Gray is the most underestimated color. It is often perceived as dull and boring, and in fact, it might not have been your first choice. But if you are exploring gray now, you are in for a revelation. Gray is timeless, and unlike common people, it excites designers who understand gray's true potential.
The many shades of gray make selecting the perfect one for you quite challenging. Every time you believe you have the right one, a slightly different shade draws your attention.
But if most of your preferences lean towards a lighter shade and you have a paint selection paralysis (let's be real, it happens to the best of us), you are in for a save because we are about to narrow it down to a single versatile gray that deserves your attention.
Have you tried Sherwin Williams Crushed Ice SW 7647?
It is 100% gray, 100% versatile, and therefore 100% perfect. Read on to find out why Sherwin Williams Crushed Ice SW 7647 is the gray you didn't know you were looking for.
Sherwin Williams Crushed Ice SW 7647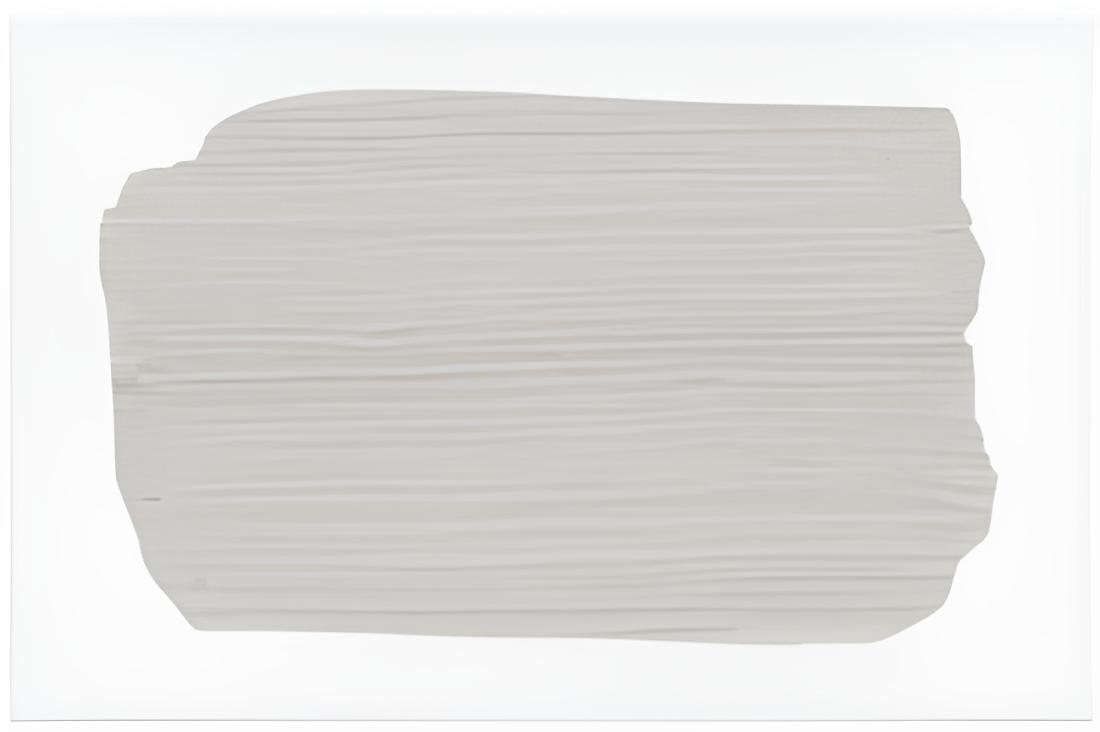 Sherwin Williams describes crushed ice as clear, bright, and refreshing and calls it a must-have for minimalists.
That is an apt description because, contrary to its name, crushed ice is as warm as gray can be. This grayish off-white is a perfectly balanced neutral and is very underrated. But its utmost sleekness and warmth place it comfortably in the top list of best grays.
Let us dig deeper into its characteristics to find out if Sherwin Williams Crushed Ice SW 7647 is the right shade for your palette.
Crushed Ice Undertones
Undertones are crucial as they add more meaning to colors. They have the power to make or break a shade in a room.
Sherwin Williams Crushed Ice SW 7647 is a true gray which is absolutely balanced, but it favors a green undertone. It gets more interesting. It is a chameleon, and with the right exposure, you get a tint of blue as well. Do not be surprised if it flashes a tint of violet too.
Its warmth is balanced by the cooler undertones, making it a stellar choice for any home.
Can you appreciate a bit of blue peeping through in the bedroom?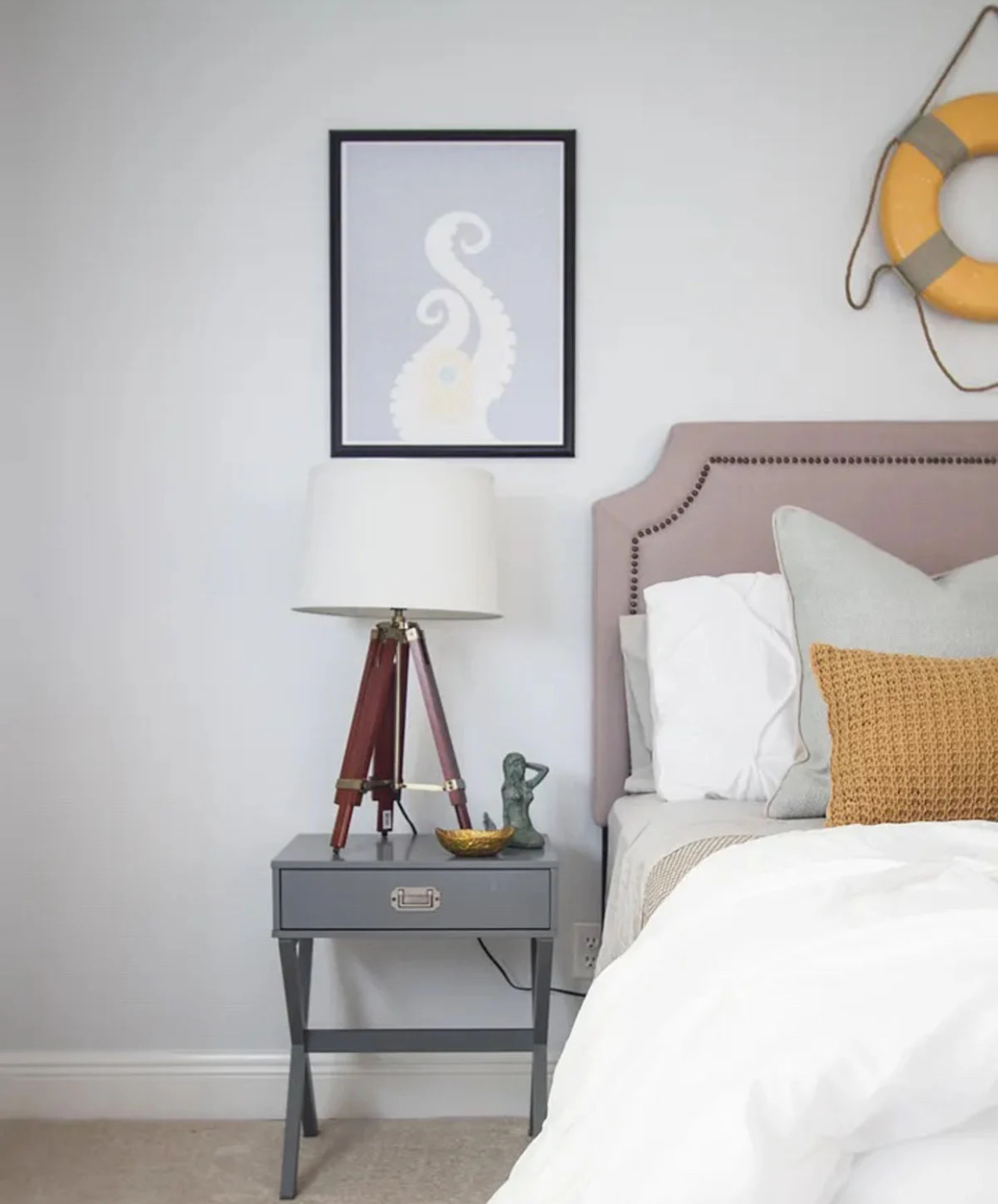 Its warmth is balanced by the cooler undertones, making it a stellar choice for any home. The warmth of Crushed Ice is clearly visible in this bedroom, which makes it appear slightly beige.
Light Reflective Value of Crushed Ice
Ever wondered how a paint shade appeared lighter or darker than you thought it would be? Understanding its LRV will help you decipher that. LRV is a scale between 0 to 100, depicting the depth of a color grading it from darkest to lightest.
Crushed ice has an LRV of 66, parking it in the middle of the spectrum, and appears softer. Since Sherwin Williams Crushed Ice SW 7647 has a tendency to appear lighter than it is, it could get washed out in the case of excessive exposure. Increasing the depth would greatly help in such scenarios.
Crushed Ice and Lighting
You can never be 100% sure that a paint shade may look a particular way. If you really loved the gray you spotted in a magazine for your living room, too, be assured it's not going to look the same. So what changes it? Well, a lot of things, actually – The style of home, interiors, space, but most importantly, light exposures.
As for crushed ice, when used in south-facing rooms, the warm yellow light will make the shade lean toward warm. Whereas, when used in north-facing rooms, the blue-tinted northern light will make crushed ice lean towards its cool gray side yet be passively warm. The east and west-facing rooms will let the undertones show frequently with the shifting light exposures.
When there is little to no natural lighting, leave it to Sherwin Williams Crushed Ice SW 7647 to give a cozy vibe retaining its warmth.
Coordinating Colors for Crushed Ice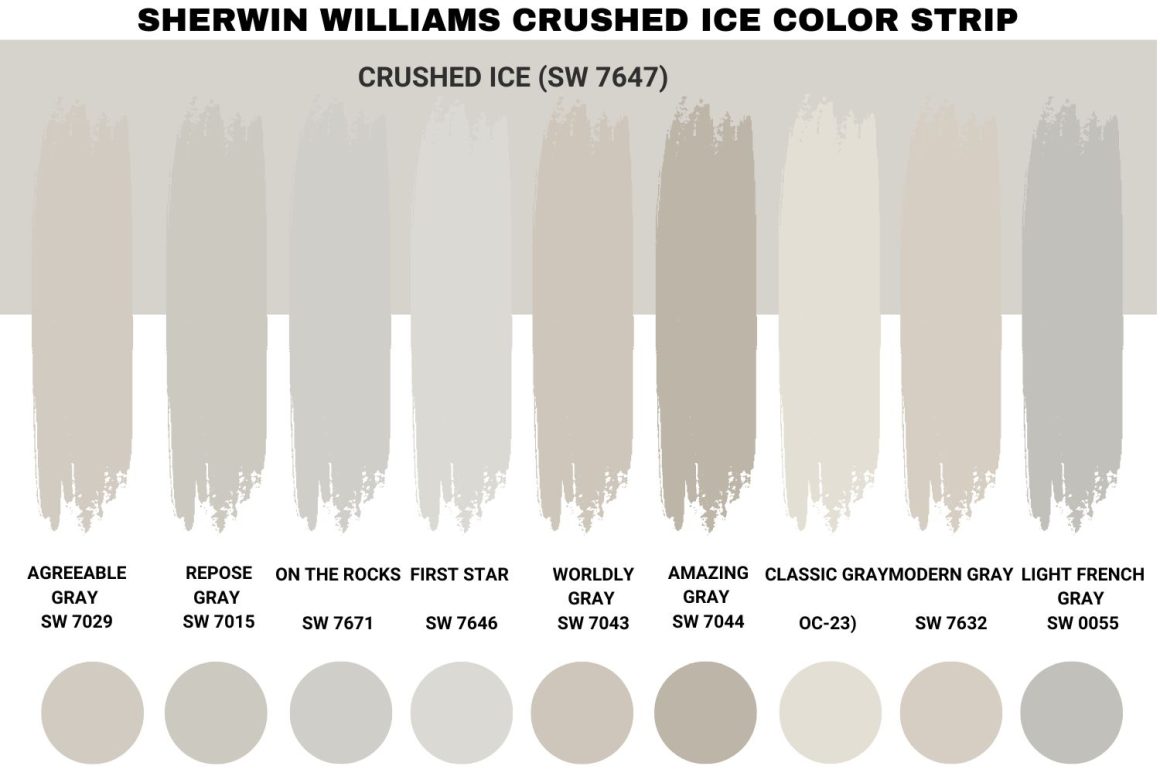 Suppose you chose Sherwin Williams Crushed Ice SW 7647 as the primary color for your home, you cannot drench your whole house in it. You need to complement it by wisely and creatively pairing it with other colors.
Crushed ice looks reliably great when paired with white. The following whites will really make crushed ice shine and are the best picks for trims.
There are 2 ways you can highlight a shade. You can go for a monochrome look by pairing it with darker and lighter shades of gray. Some of the best complementary grays are,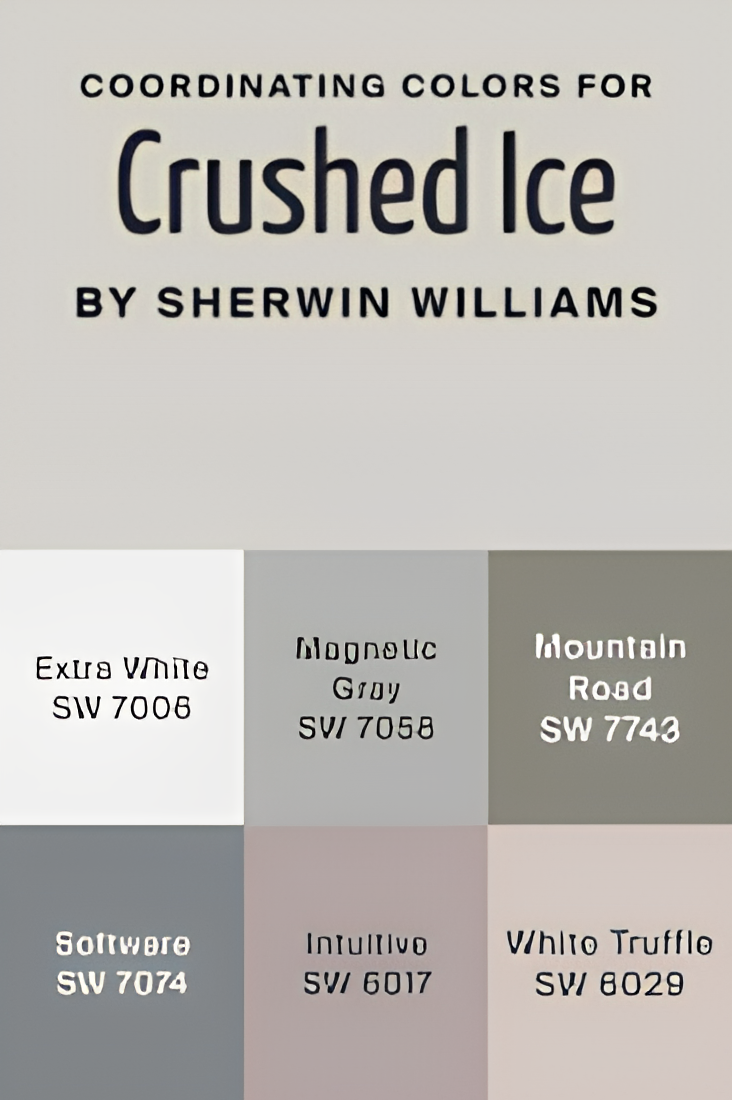 On the other hand, you can introduce more colors to form a contrasting color palette like,
Some similar colors to Sherwin Williams Crushed Ice SW 7647 you need to look at if you are into this shade. Do not forget to compare them all to appreciate minimal differences before locking in your color of choice.
Crushed Ice in Real Spaces
Enough said about how it looks in different spaces, lighting, and with various colors. You may still be baffled and have many questions. So let us dive into resolving those with the help of reference images.
1. Not the Number One Choice for Exterior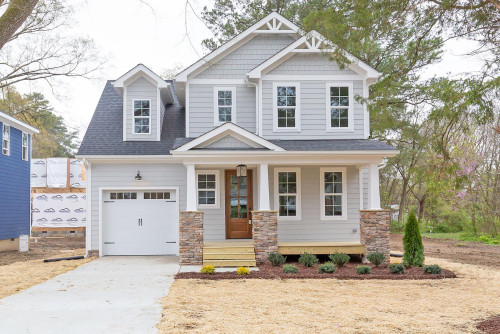 It wouldn't be the ideal choice for exteriors with the abundance of sunlight that could wash away the color. If you decide to go about it, it's not completely unadvised too. Just make sure you go with a pristine white for the trimmings, or balance it with a darker shade.
2. Living Room with Good Exposure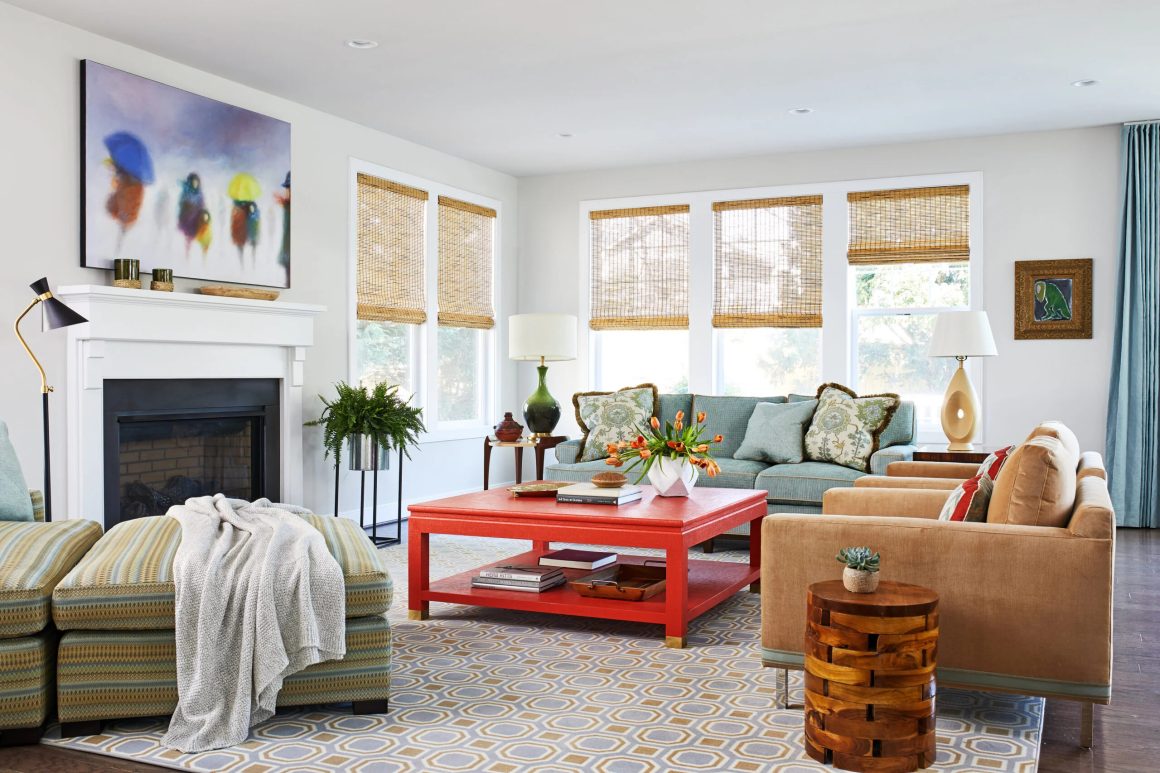 Notice how this perfect neutral is paired with white, and together, they bring out the pops of green, blue, and brown. Here the décor brings out the personality of the room, while crushed ice sits in the background and allows that. The color and the illumination make the room more spacious and airy.
3. Small and Cozy Bedrooms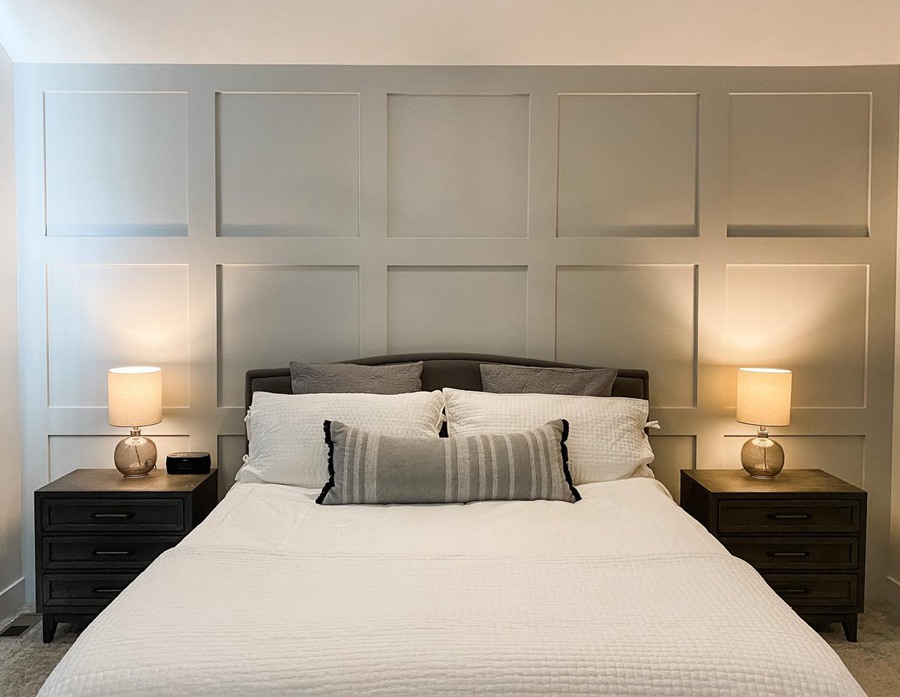 Here, Sherwin Williams Crushed Ice SW 7647 works wonders in a small space, making it cozy. With the perfect lighting, it sets the mood for a good night's sleep. The room gives a soothing atmosphere, and the color contrasts with dark brown and white is starking and really sets the gray apart. The warm artificial lighting brings out the undertones.
4. Would Make Even a Small Bathroom Look Modern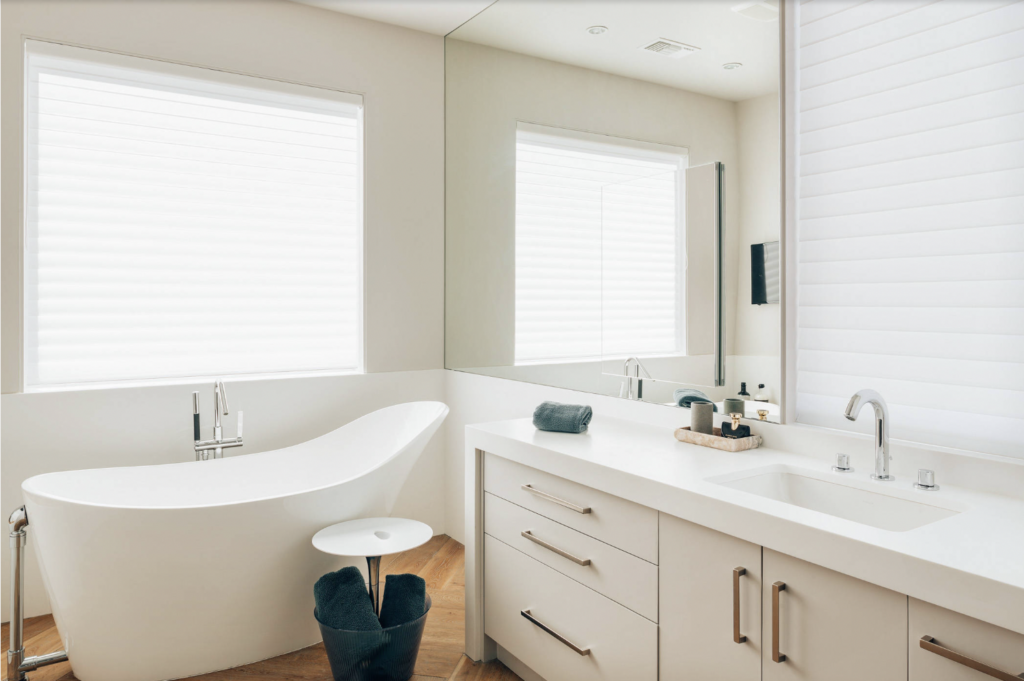 If you did not realize by now, crushed ice is a perfect choice for modern, contemporary homes, even the ones that are the hi-tech style. This bathroom yet again proves how well-Crushed Ice goes with white. Here crushed ice adds depth to the otherwise plain room, and the pop of blue is a cherry on the top.
5. Crushed Ice Kitchen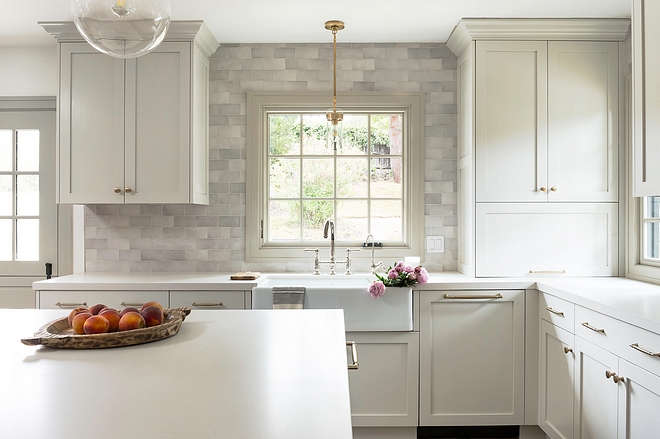 Stunning is the right word to describe this dreamy crushed ice kitchen. When you use it on the cabinets, a semi-gloss finish is recommended for durability. Those warm handles and knobs and the whites in this kitchen highlight the grayish off-white cabinets.
6. Casual Space in Crushed Ice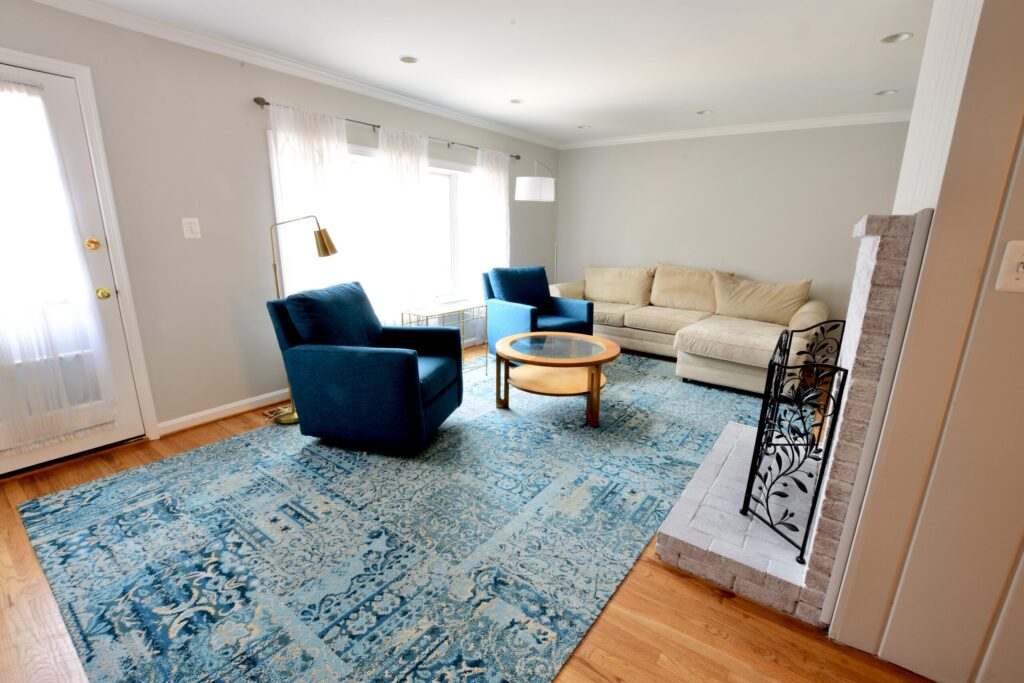 This room perfectly established how color contrasts work in influencing the visual appeal of a space. Here although crushed ice is the major color used, it is very subtle, and the blue draws our attention by being a stark contrast. The wooden pieces add more warmth to the space, and the other colors, like white, black, and beige, play along.
Why You Should Consider Sherwin Williams Crushed Ice SW 7647
Among all of its best qualities, crushed ice's versatility ranks first. It is adaptable to any style of home and with multiple color schemes and is the perfect backdrop to showcase your décor.
The solid neutral can be used in every room due to its chameleon effect influenced by lighting, which makes it very flexible.
The neutral tone has a calming effect and allows you to think about things from a different perspective. It blends in with your mood as you enter the space and gives relief from the chaotic world. It reflects stability, tranquility, and elegance.
Sherwin Williams Crushed Ice SW 7647 can add an unusual touch to the interiors. It helps to create a balance so that you can use other hues to express your style.
The pastel off-white shade allows you to pair it with exceptionally bold colors like deep pink, blue, or even black.
With this gray neutral, you do not have to worry about recreating your home with the ever-changing trends. If you forgot, here is a reminder that Gray is a timeless classic, and crushed ice is a true gray.
How You Can Decide If Crushed Ice Is the Right Choice for Your Home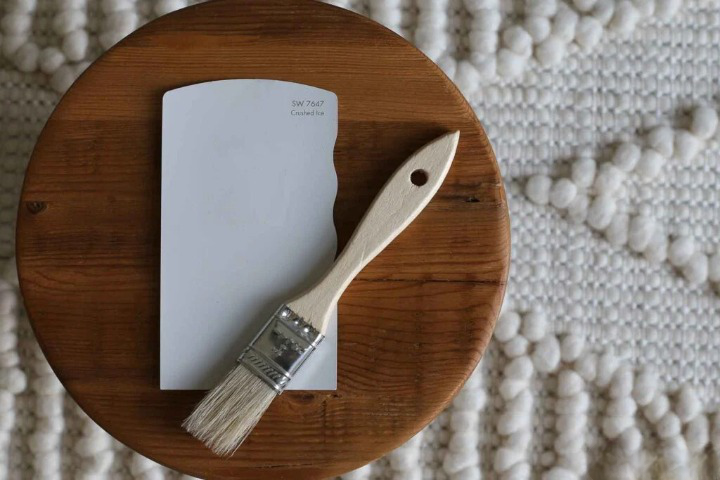 The best and the only way to do that right is to try a sample.
You might have completed your research, collected references from magazines and the internet, and even used swatchesto check it under different lighting. That is not enough, and you always need to try it out to ensure there are no regrets and not end up spending twice the price by redoing later.
You can use paint sample boards, or sample are even better options, which is a peel and stick samples that are available ready-made.
This allows you to visualize how well-Crushed Ice fits into your home.
Sherwin Williams Crushed Ice SW 7647 vs. Most Popular Grays
Let's explore this underrated gray further by comparing it with the most sought-after grays and their highlighted features. If you are still perplexed as to why pick Sherwin Williams Crushed Ice SW 7647 over the popular choices, the comparative analysis should help.
1. Crushed Ice vs. Repose Gray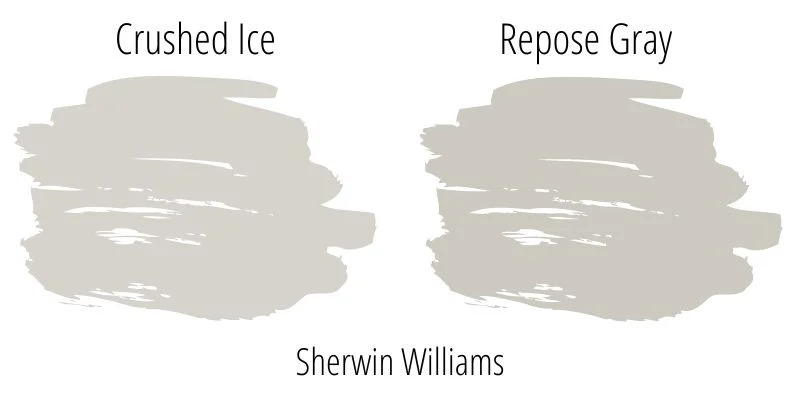 Both these neutrals are well-balanced and warm with a touch of coolness. However, with an LRV of 58, repose gray is more pigmented and warmer than crushed ice. The designer's favorite repose gray has beige, taupe, and brown undertones that give the depth which makes it loved.
2. Crushed Ice vs. Agreeable Gray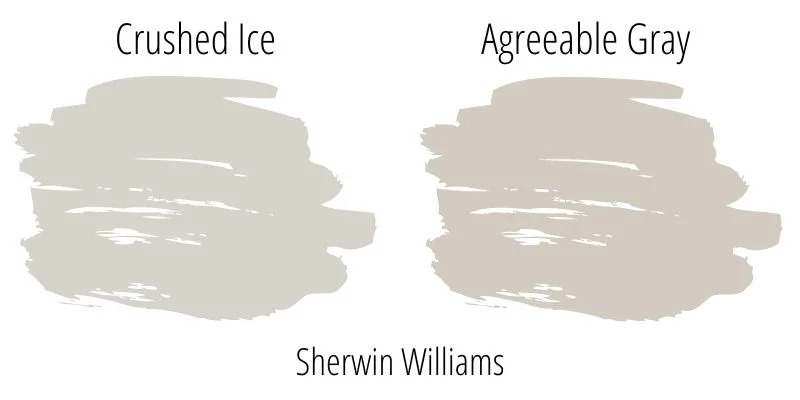 Agreeable gray is agreeable 'numero-uno' among gray paints and a well-earned spot too. With an LRV of 60, it is slightly darker than crushed ice, with a beige undertone. So if you are looking for a shade with more saturation and warmth, go for agreeable gray. However, if you are looking for a much more balanced neutral, crushed ice would be a better fit.
3. Crushed Ice vs. On the Rocks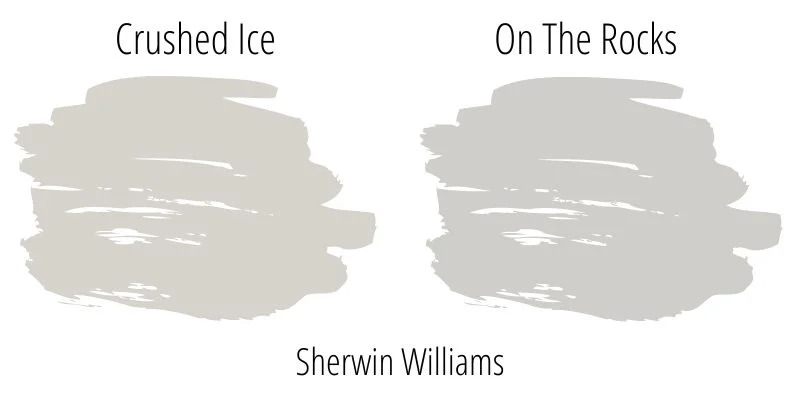 On the rocks, gray has an LRV of 62 and is a cooler equivalent to agreeable gray. But, the deeper gray undertones with a hint of purple, which is revealed under strong lighting, clearly differentiate it. If you pick crushed ice over agreeable gray, you can skip this one too.
Takeaway
To warp up, we vote for Sherwin Williams Crushed Ice SW 7647 for its versatility and warmth. It is super inviting and works amazingly well in any space, and adapts to different lighting. Although it is described as off-white, it maintains enough saturation to provide a subtle gray background even when it's washed out.
If you are looking for a subtle way to incorporate gray into your room, let Crushed Ice headline the show. If you decide to go contemporary, crushed ice is chic, and if you decide to go traditional, it is classic.
If you don't tend to go by trends but by intuition, We hope you are convinced that Sherwin Williams Crushed Ice SW 7647 is a perfectly-balanced solid gray, and it is here to stay.