Cover the electrical panel with a DIY project to give an aesthetically pleasing look to your house. The first and foremost thing in doing a cover for an electrical panel is to stay safe. It cant be left so open to put a cover over the box is needed, but the safety measures also need to be visually appealing, right? It should go with your house's environment and complement the design works. Here is where you can tap your creative mind into work.
Do you know what electrical box covers are? Let us explain to you. This is the essential component of the building, which protects the electrical outlets and wirings. Simply put, they are the heart of the main electrical supply to your house.
So, let's delve deep into creating DIY – Do It Yourself – decorative personalized electrical box covers.
Can You Disguise an Electrical Box?
Electrical boxes will be present in every house, and it's kind of a part of the house always. The wall which holds the electrical box will be the most undesired for many people as it spoils the aesthetic appearance of the whole room. So you can change the way it looks into something pleasant to the eyes by disguising it into some other piece or some art.
Bring out the artist inside you. That's not a big deal when you need it to do something more creative to look artistic.
Materials and Tools You Might Need
This depends on the size and style of your electrical box and how you want it to turn out. While discussing the DIY cover electrical panel, you will have a variety of options you can create. The material option we give below is dependable on the project you choose.
Base Material
Wood, the variable sizes of wooden panels or plywood, is used regarding your personal preference.
Metal, you can choose Aluminium or Steel by your choice.
Decorative Fabrics, canvas, or any wallpaper up to your convenience.
Screws And Fasteners
The appropriate screws to attach the electrical panel to the cover.
Anchors to make the cover stable, wall anchors are more important.
Paint And Finish
If you are using metal or wood, a primer is a must.
Your favorite color of paint.
Varnish/lacquer/ Polyurethane as a clear protective finish
Adhesive
The wall adhesive sheets, if the cover doesn't have any clamps
Decorative Elements
Decorative trim
stencils for patterning
Decorative hardware such as knobs, pulls, or hinges.
Other materials like beads, rhinestones, or any other items for decoration.
Measuring And Marking
Cutting And Shaping
Jigsaw/ coping saw
Power drill / rotary drill with essential parts
Hole saw for outlet and switch opening
Finishing And Fixing
Sanding blocks/ paper
Paint brushes or rollers
Screwdriver set
DIY Ideas to Give A Decorative Cover to Your Electric Box
Indeed, there are many ways you could hide your electrical panel and change the way your room looks. Here are a few of our choices for your creative mind to explore.
1. Mirrors On The Wall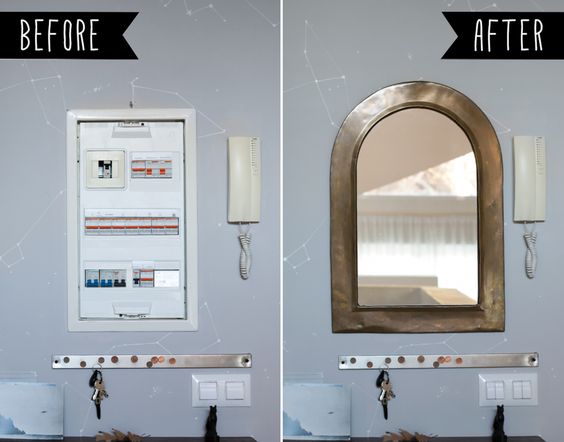 Mirrors have the immense potential to change a room's appearance, especially when placed with proper lighting. You can simply attach a mirror to your electrical panel. That's all from your side to make the other part of the room reflect. This effective solution is easier and prevents any dust or dirt accumulation.
2. Paint It To Look Better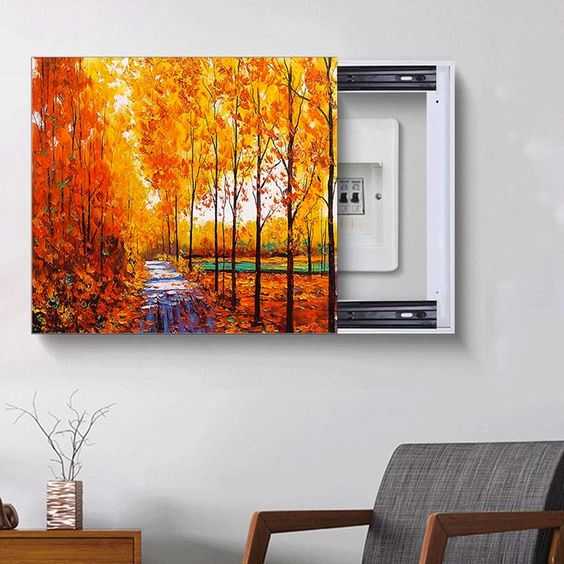 An electrical box is most often found as an unappealing spot in the house. You can make it more eye-pleasing lace with the touch of your hand with the paint and brushes magic. By doing this, you can not hide it, yet you can Disguise it to look better.
This explores the creative art of yourself and reveals a satisfying feeling with the completion of your art. The primary point to remember before starting to paint it is that it should correlate with the other parts of the room. The Colours should get the best combination with your walls.'
3. Decoupage the Box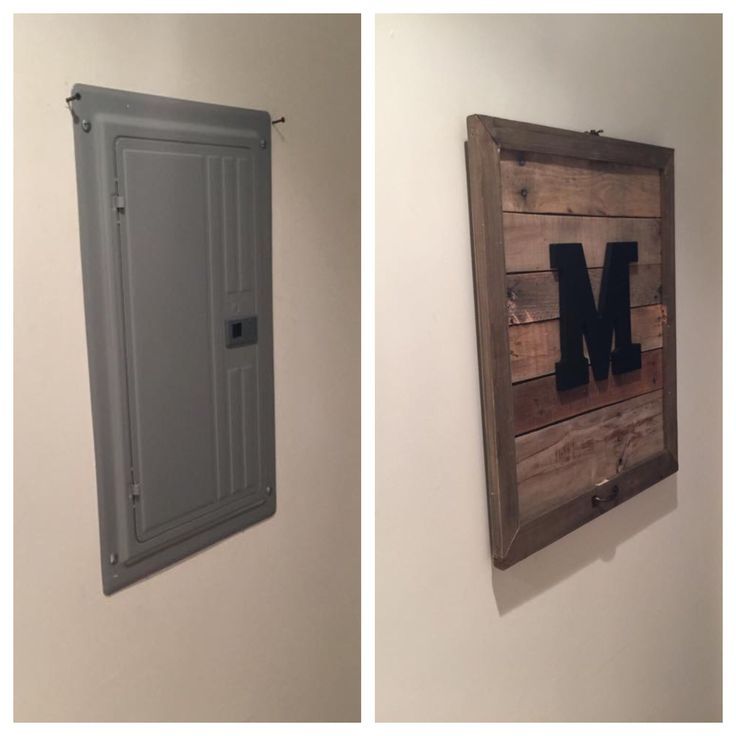 You can use any decoupage technique to cover the electrical box with the choice of decorative paper or cloth. This technique sprouted from France by the time of the 17th century. The commonly used decoupage technique is making transfers in which the images are transferred by a napkin.
First, you need to apply a layer of decoupage glue to the box, then place the paper or fabric on top of it by removing any wrinkles or bubbles in the sheet. Then you have to add a varnish for a finishing touch to keep a more attractive and dust-free surface.
4. Photo Collage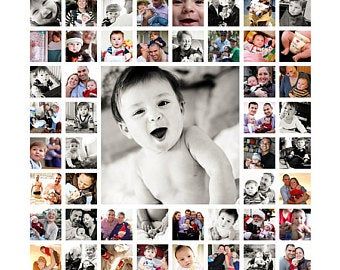 You have an unpleasant electrical box on your wall at an unwanted location. You may not want to see the electrical box every time you look at the wall. There is an idea to make you look at the place frequently with more joy on your face.
Putting a photo frame full of colleges from the happiest and fun-filled moments of your life over the electrical box not only covers the chest. Also, give you the sharing of the most memorable moments in your life, which can bring a lot more positivity to your day.
It's a more effortless and inviting way to give a personal touch to your home. All you have to do is to pick a frame bigger than your electrical panel. And fill it up with your and your loved ones' happy moments to remember.
And it's done; you can stick it on the electrical box with double-sided adhesive stickers.
5. Chalk Board To Cover Electrical Panel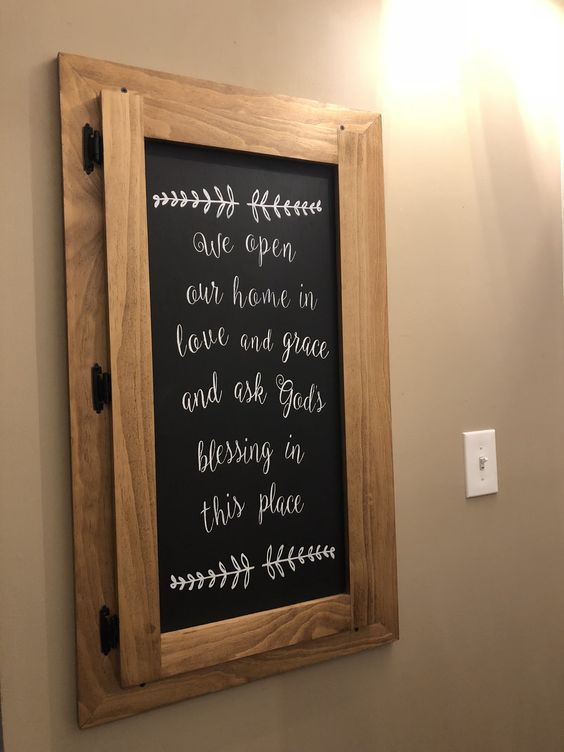 The electric panel can be a good place to share your messages to your family or beautiful thoughts with quotes to be expressed daily. The chalkboards can be used to mark down your schedules or reminder of your important dates; maybe you can share messages with your family members.
For this, you can simply apply the black chalkboard or white chalkboard paint over your electrical panel to create a versatile and interactive surface.
6. Gallery Wall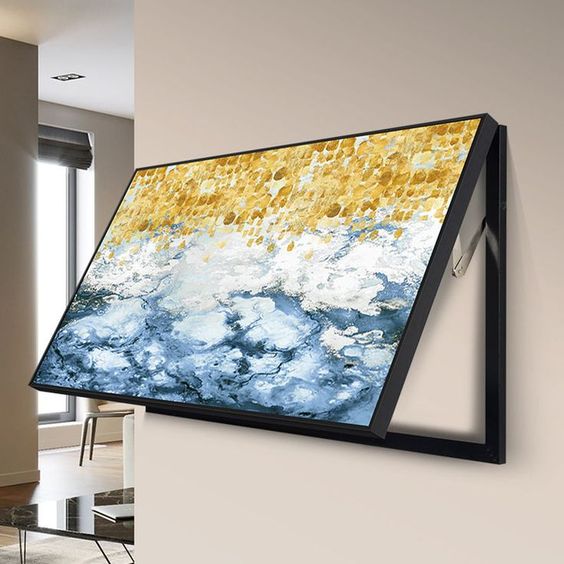 You can make your ordinary-looking wall which holds the electric panel, into a gallery Wall by giving an art piece made by your touch. It can be a painting or decorative frame with the collection of your beads. It will make your wall more eye-catching while hiding your electrical box.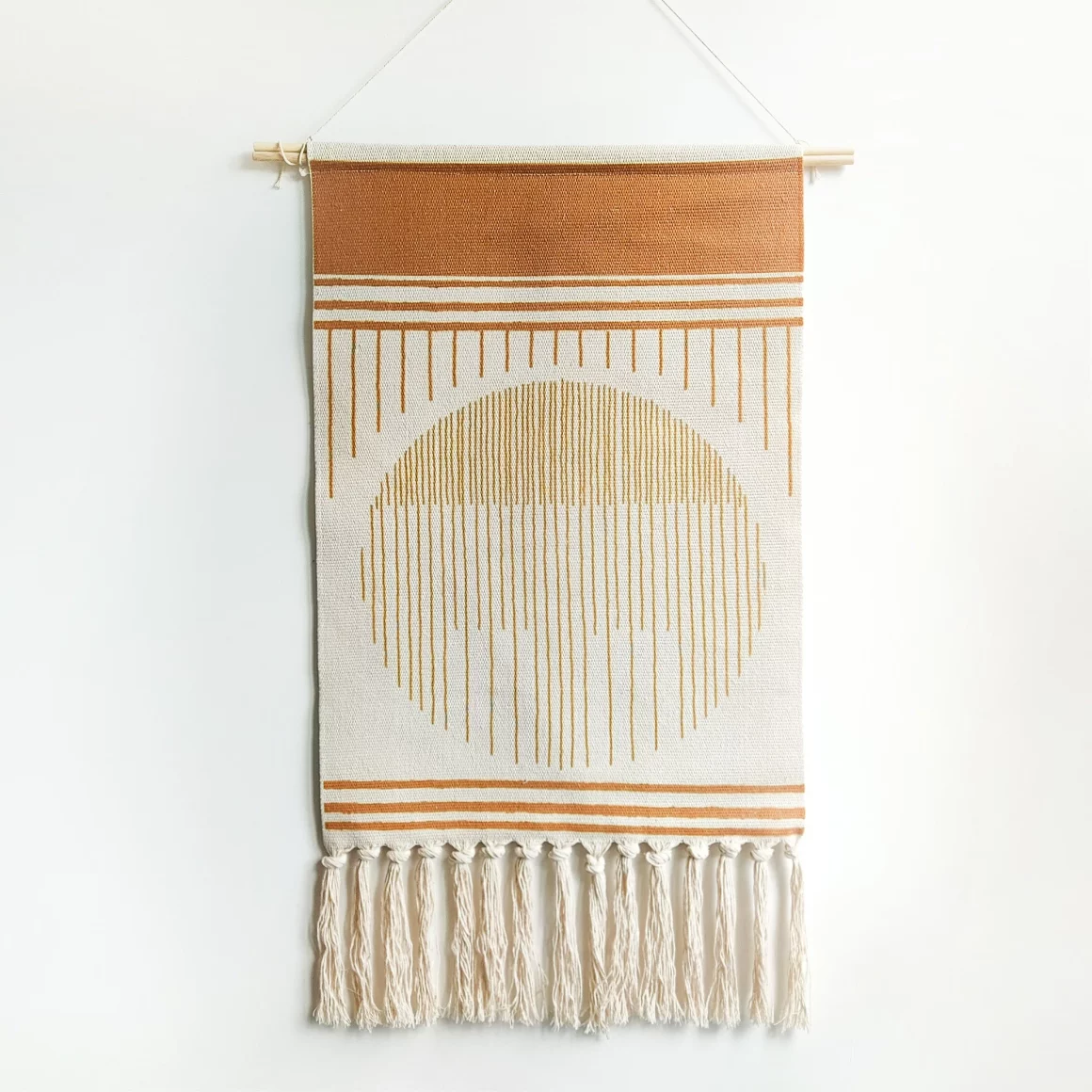 The first thing you want to do with your house is to cover the electrical box. If it is so, then you can go for this not more stylish type. It can be done as quickly as it seems.
You only need to look for the piece of cloth that should get well with your wall design or the room's decor. You can use a pop of color or patterned clothes for this. It sure is a little expensive and gives you the big impact of covering the electric box.
8. Use A Bullet in Board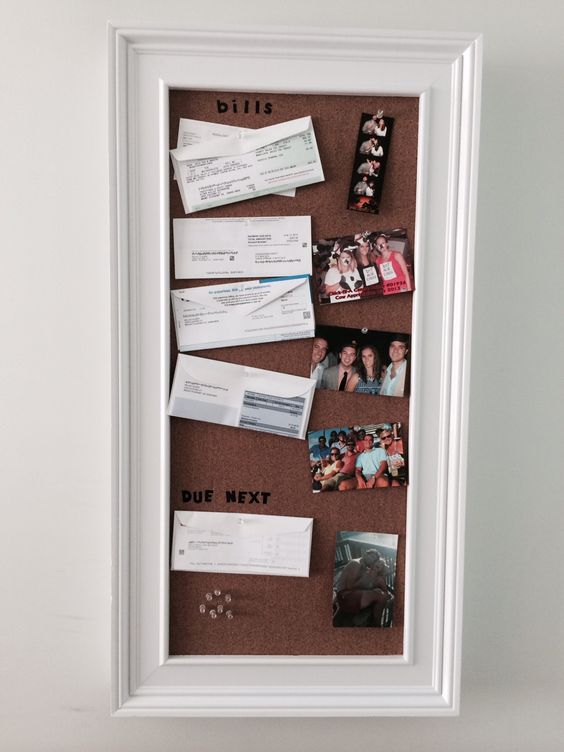 One of the most productive ways to give a makeover to your electrical panel is making a bulletin board to cover the panel. If your electrical box takes place on your most important wall, it can be a wonderful asset for a more functional and stylish bulletin board.
Bulletin boards are a beautiful spot for family photos, notes on important documents, and bills. You can make the electric panel more of a center of attraction to your house by putting a bulletin board on top of it.
Safety Precautions to Be Taken
Working with electricity is a crucial role to take care of. Even Though you are a well-knowledgeable individual with an artistic view, it is always important to prioritize your safety. So, keep these safety precautions in mind before starting to do your DIY Cover.
Turn off the power before starting any of your work on or above the electrical box. Turn off the power from the main circuit. The risk of working with live electricity and electrical shock is reduced here.
Confirm the power shutdown with a Non-conducting power tester. You need to test the circuit to make sure no electricity is passed through it. If you can't confirm by yourself, call an electrician and consult with them.
Wearing suitable safety gear like gloves to protect you from sharp edges or any potential injuries by handling the materials. Safety goggles are a must-wear to protect you from dust or accidental sprays.
The fumes from adhesives, paints, or sealants have a very strong aroma, so choose a properly ventilated room to do the work. Ensure the windows are open and the fans are on to improve air circulation.
Knowing the exact tools for each DIY project is an art. Kindly master the tools and materials required for the project and follow the manufacturer's instructions carefully to avoid unwanted complications.
The most important of all safety measures, you need not forget to give access to the electrical panel like the doorknob, any outlets, or switches. For ease of maintenance purposes, they should be kept easily accessible.
Overloading the electrical box or connecting more plugs and devices is strictly not advised because high-voltage appliances can cause overheating on the electrical board.
Professional assistance is a must as you are dealing with electricity. Whenever you face wiring doubts or are unsure about the connections, don't hesitate to call your electrician and seek their help.
Final Thoughts
Covering your electric panel is not as tough as you thought before, right? With all these ideas, you can become an enthusiastic artist in creating your DIY electric box cover. But keep that in mind you just want to cover it from the outside, so give access to the panel and the inside connections.
Are you ready to start your DIY project now? You can pick your options from wood, metal, or fabric, whichever may go well with your wall. Keep all the necessary materials handy with the checklist before starting. Get a clear picture of what is going to be the outcome of your project. But never forget the safety protocols to take before working on the project to cover the electrical panel.
Comment to us with your ideas to cover the electrical box in your house!